I can't believe I haven't written about Sushi Garden in my almost 5 years of blogging. Sushi Garden is one of the cheap, staple, go-to sushi restaurants in North Burnaby and is usually busy. Six or seven years ago, I used to come here with Avocado and Jerky a lot… we're talking probably weekly until the point we got bored of it!
Anyways, it's been a couple years since I've last visited. After an afternoon of checking out a wedding show with Sangria and her bridal party, we were hungry and decided to have lunch here. Since we came around 2pm, the lunch rush had just finished so we didn't have to wait for a table.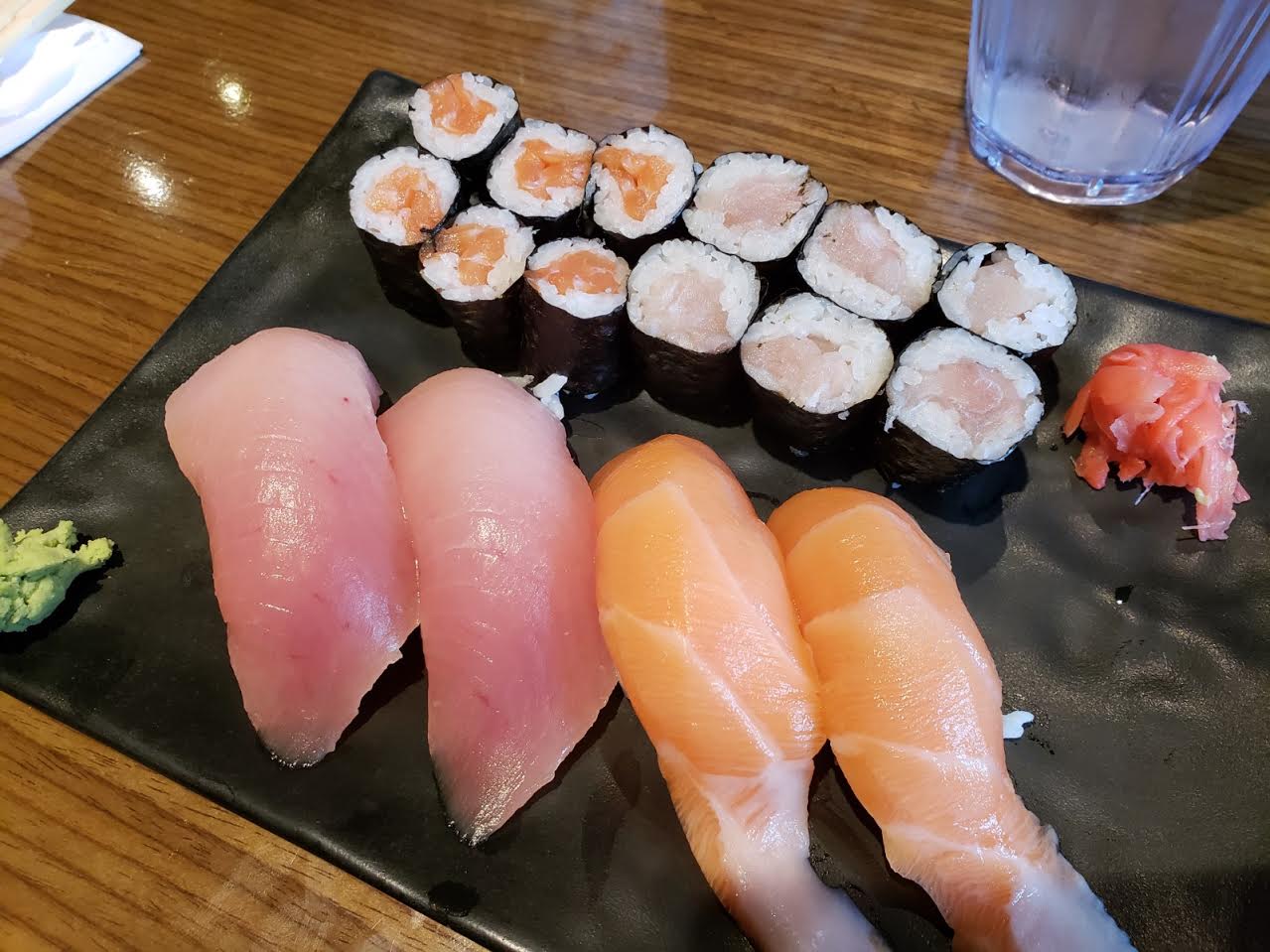 Tuna & salmon combo: There's not much food I can eat at the moment without getting sick, but my body is able to handle good ol' sushi thankfully. No complaints about this, it was your usual cheap and filling sushi.

Sangria's assorted sashimi combo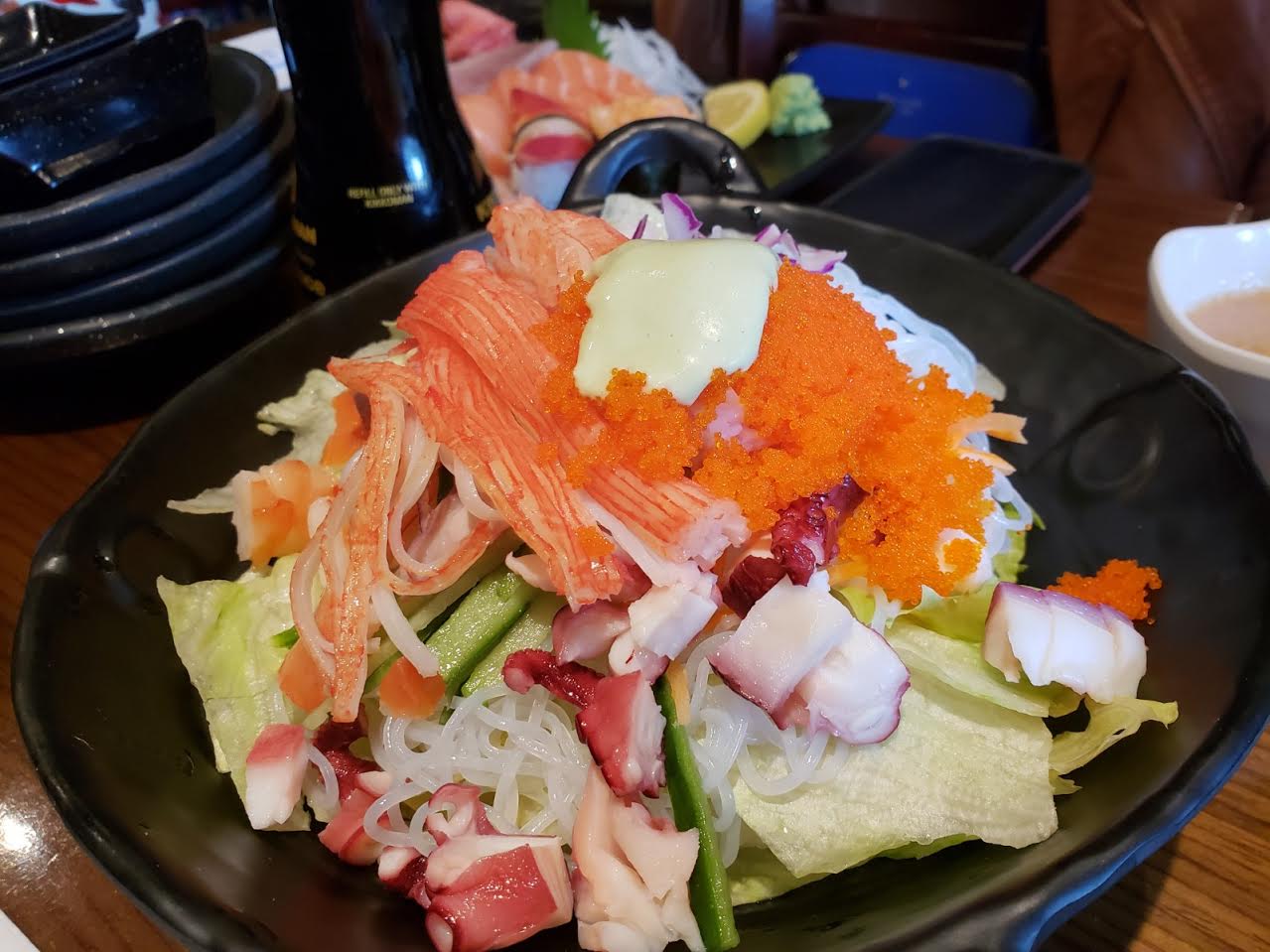 J's sashimi salad. It looked pretty delicious and also came with some vermicelli.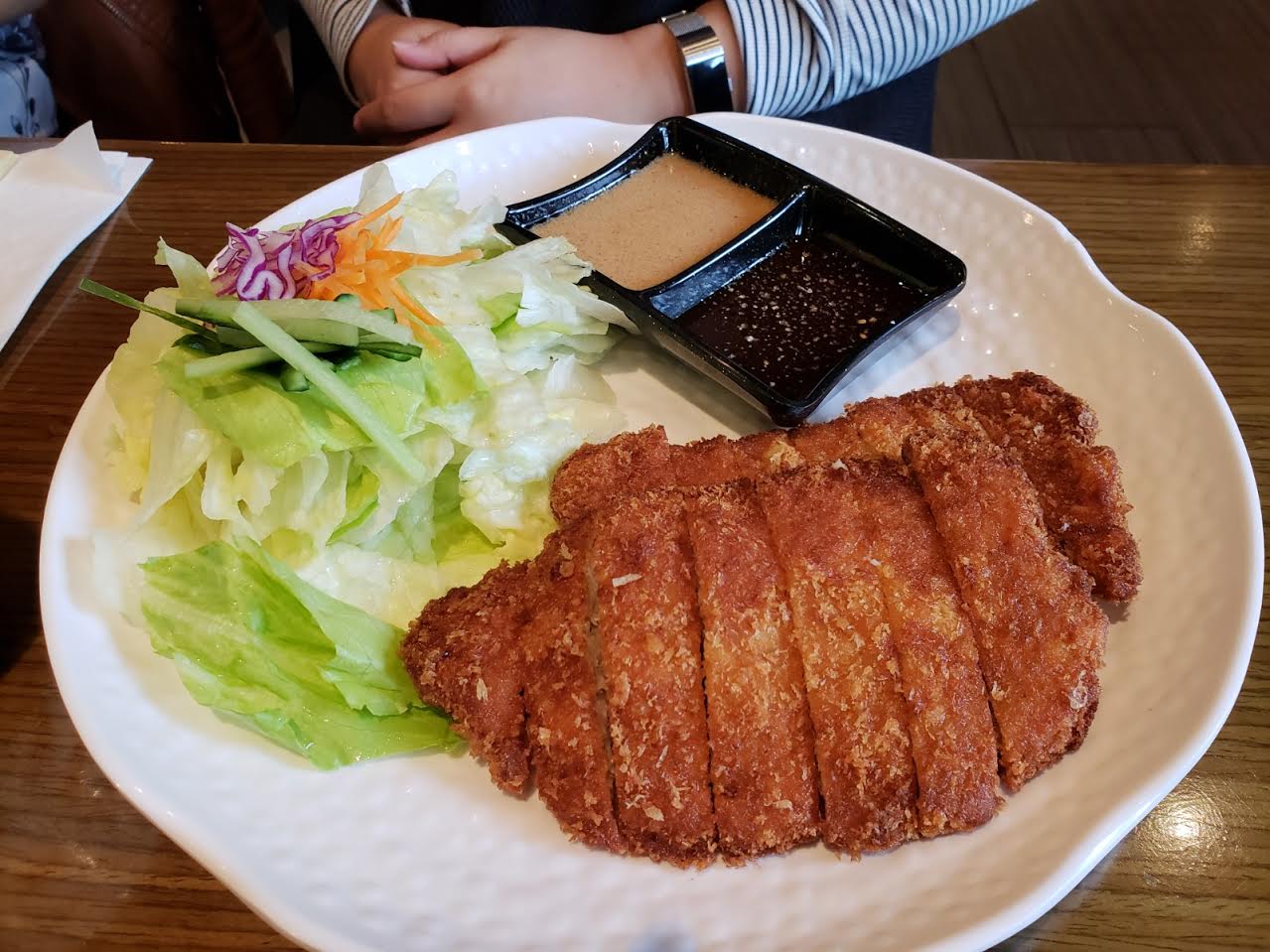 K's tonkatsu with a side of green salad. It looked very delicious and crunchy.
Sushi Garden is a good choice for some filling and cheap sushi. It's been around for awhile now and I can certainly see why. Service is not that friendly, but they are very quick and efficient.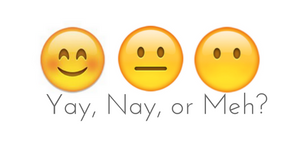 Yay!