There are currently three different Sushi Mori locations in the Lower Mainland. Back in June, I came with Latte to the South Surrey location. This location is located inside the Peninsula Village, a large strip mall with plenty of parking.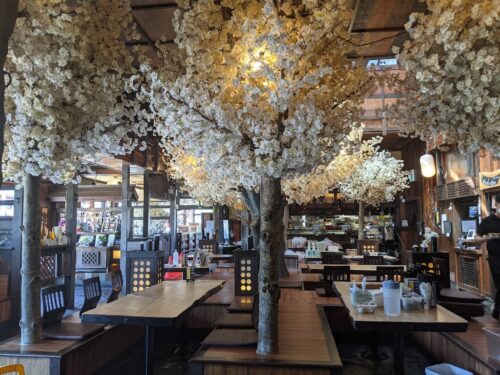 Walking in, the restaurant was nicely decorated with fake cherry blossom trees! It was also quite spacious and they also had the private booths where you take your shoes off. I love these booths but we sat at a regular table since it was only 2 of us.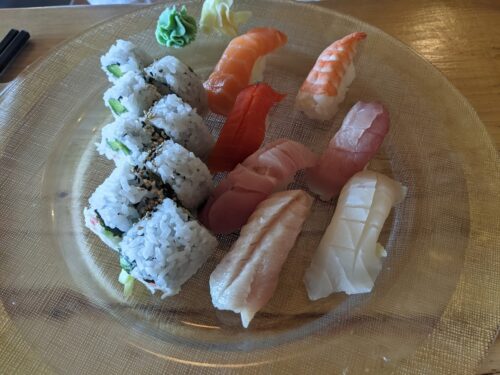 Assorted nigiri combo: Latte ordered the assorted nigiri combo, which came with a California roll and 7 pieces of nigiri.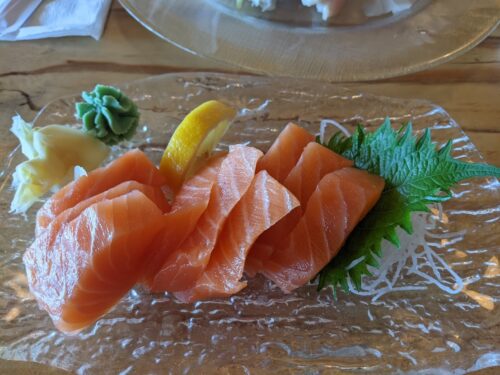 Salmon sashimi: We decided to split a salmon sashimi, but a half order would have been enough! The salmon sashimi was fresh and tasty.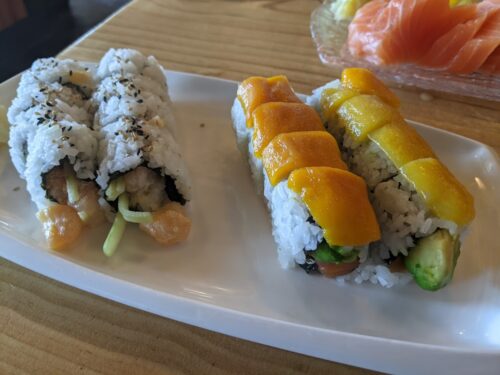 Chopped scallop roll: I was not a fan of my chopped scallop roll. The scallop was mushy, and did not taste fresh. I didn't end up finishing this because it seemed suspicious.
Salmon mango roll: I didn't really enjoy this roll either. The mango was not ripe and overall, I found it to be meh.
Bluefin tuna roll: I don't normally see bluefin tuna on the menu of casual Japanese restaurants, so I decided to order it! I found it to be alright. It tasted fresh, but it wasn't fatty enough for my liking.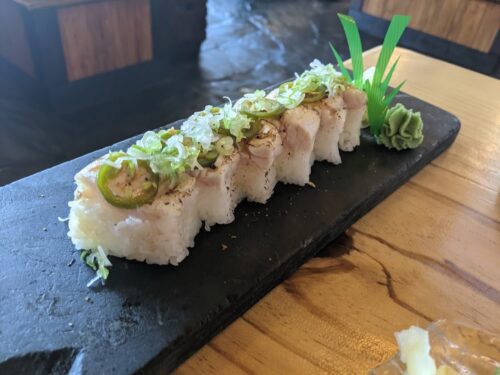 Seared nigiri: Latte also ordered one of the seared aburi. I don't really remember much about it so I guess it wasn't that bad or that good!
Sushi Mori was a miss for me, but they have a huge menu so I would be willing to come back here to try other things if I was in the area with Latte. There aren't many Japanese places around here to pick from which is the only reason I'd come back.
I ended up getting an upset stomach a couple of hours later, probably from the chopped scallop roll because it did not taste fresh. I would probably get something cooked like an udon, or a cooked roll instead if we came back.