Sushi S is an inconspicuous restaurant in the small plaza (not sure if there's a name?) with No. 1 Beef Noodle House on Willingdon. I've been there a couple of times for takeout only, so have yet to write a review. My coworkers and I came here for lunch, so I thought I would finally write a post on it!
The parking lot in this plaza is really awful. It's always cramped and not enough spots. I would recommend parking along the residential streets although those homeowners are probably going to hate me for suggesting this, whoops.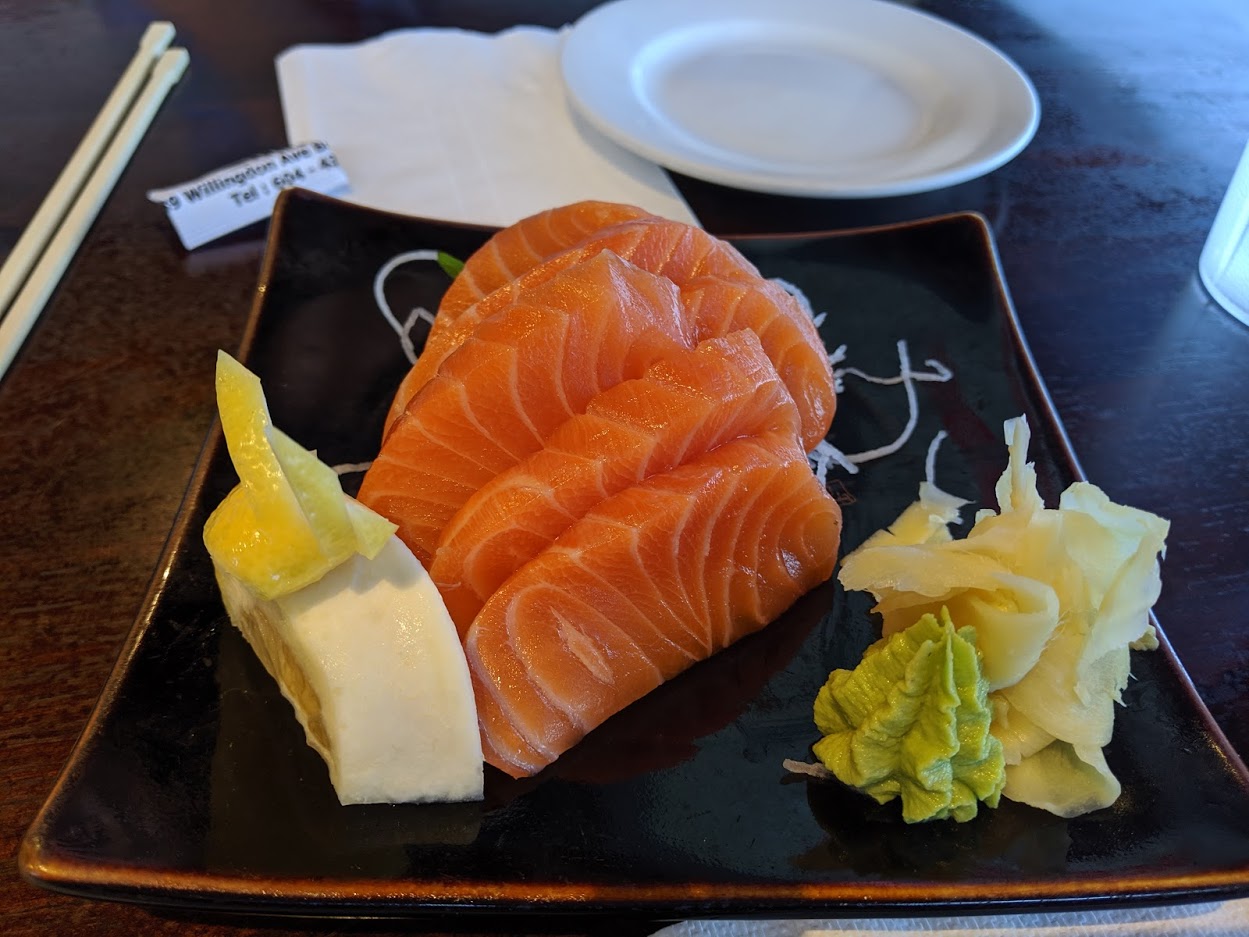 Salmon sashimi: One of my coworkers and I shared a salmon sashimi. The salmon tasted very fresh and was delicious! I'd order it again.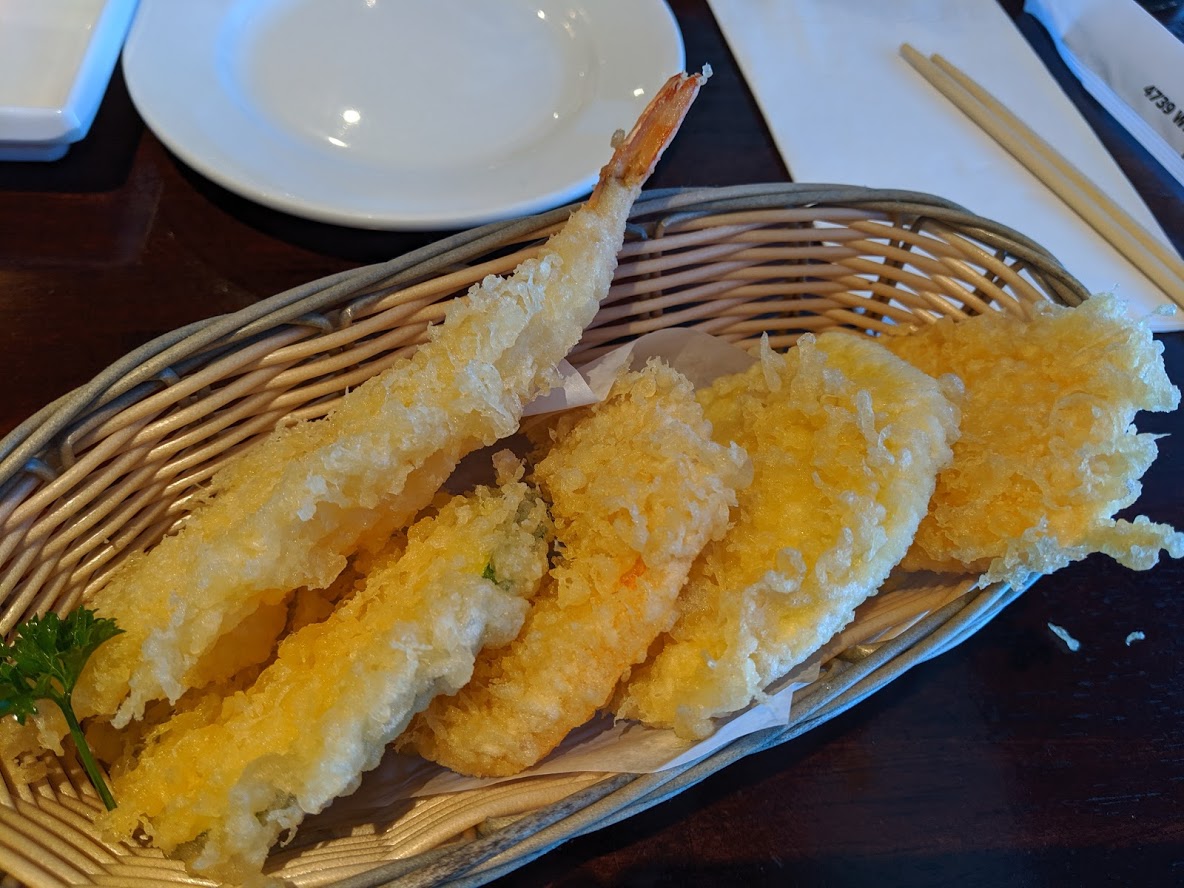 Appetizer tempura: Since my stomach problems have temporarily gone away, I have been taking advantage of this and eating things I normally can't…. aka fried food!
The appetizer tempura came with one piece of prawn, zucchini, and yams. They were all very fresh and crispy with a satisfying crunch.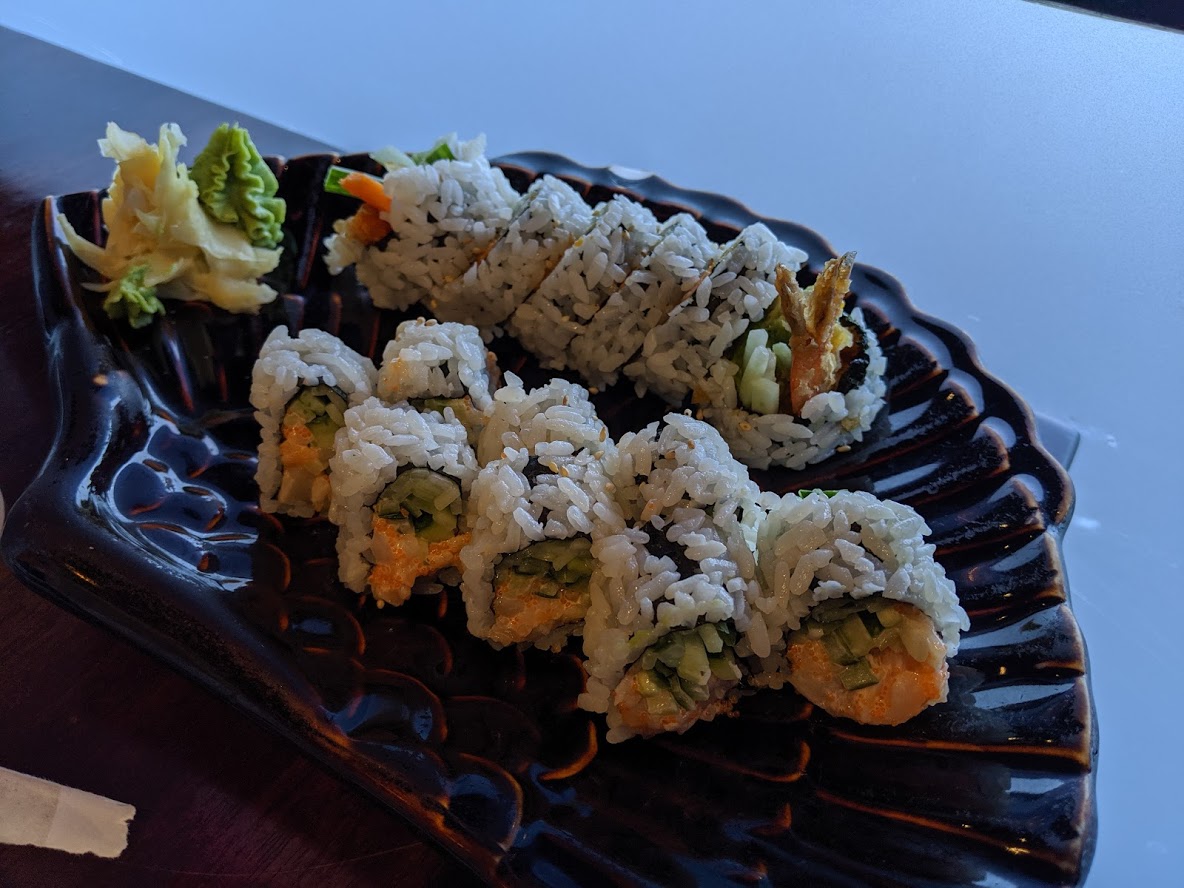 Chopped scallop roll: The chopped scallop roll was filled with fresh scallop, to the point where it was almost overflowing. This was delicious and I had no complaints about it!
Dynamite roll: The dynamite roll was a bit on the small side. The shrimp and yam tempura inside weren't as crunchy and fresh as the appetizer tempura, so I wonder if they use the leftover pieces for the rolls.
Now, onto the dishes that my coworkers ordered!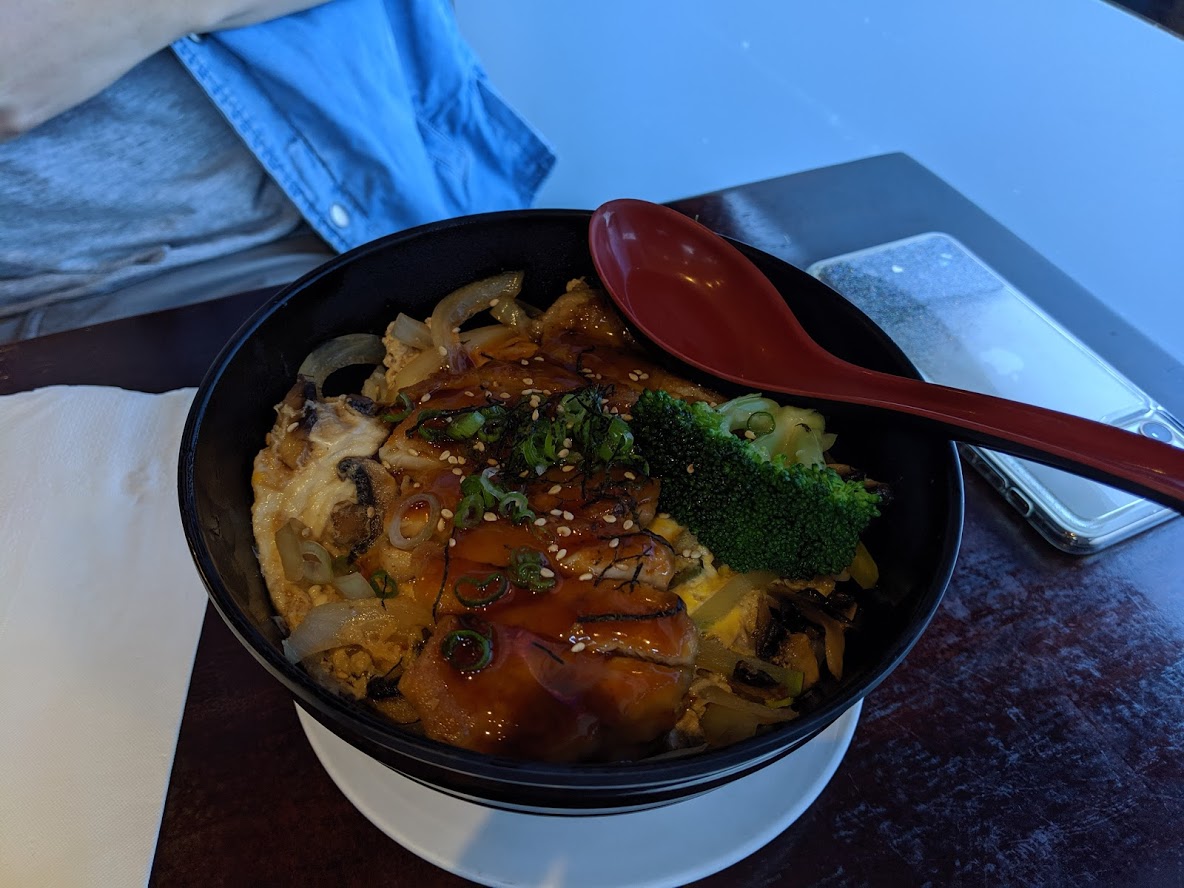 Chicken teriyaki donburi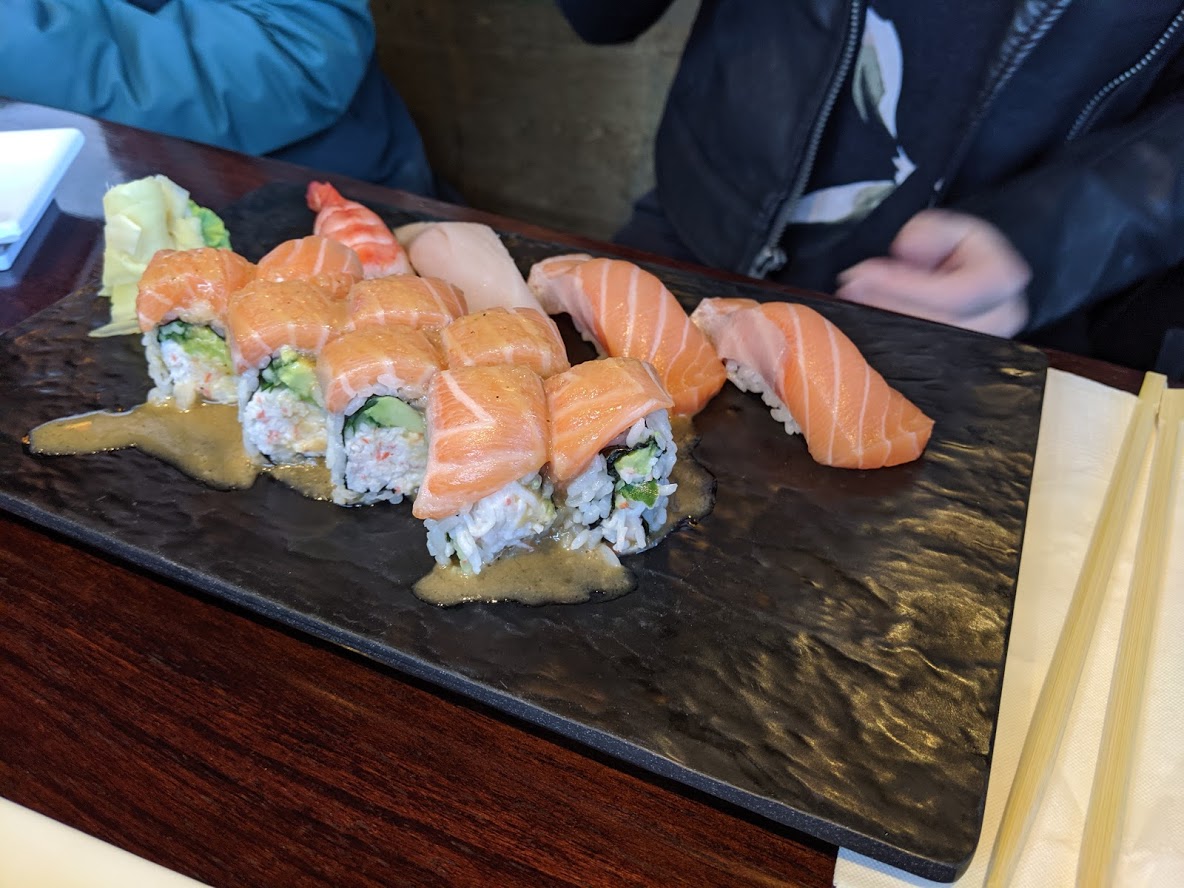 Alaska roll combo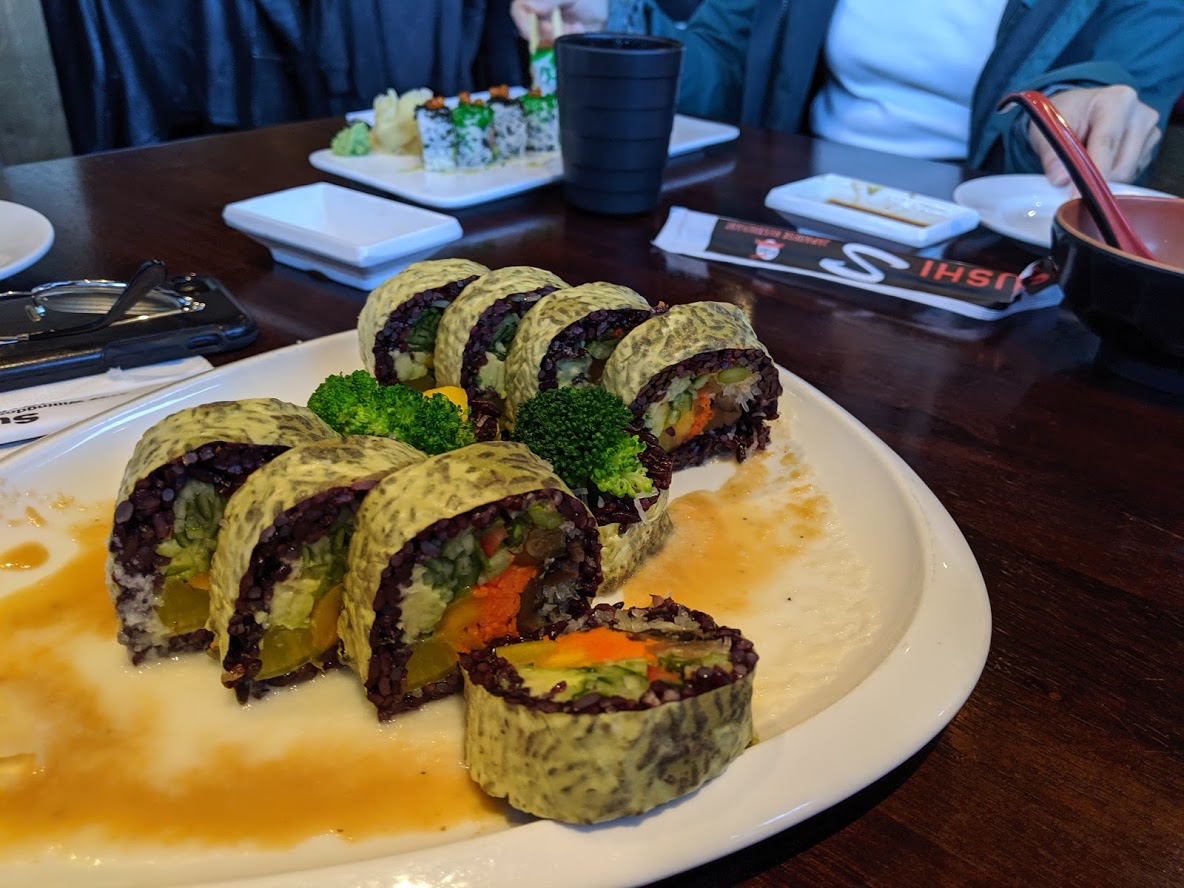 Vegan veggie roll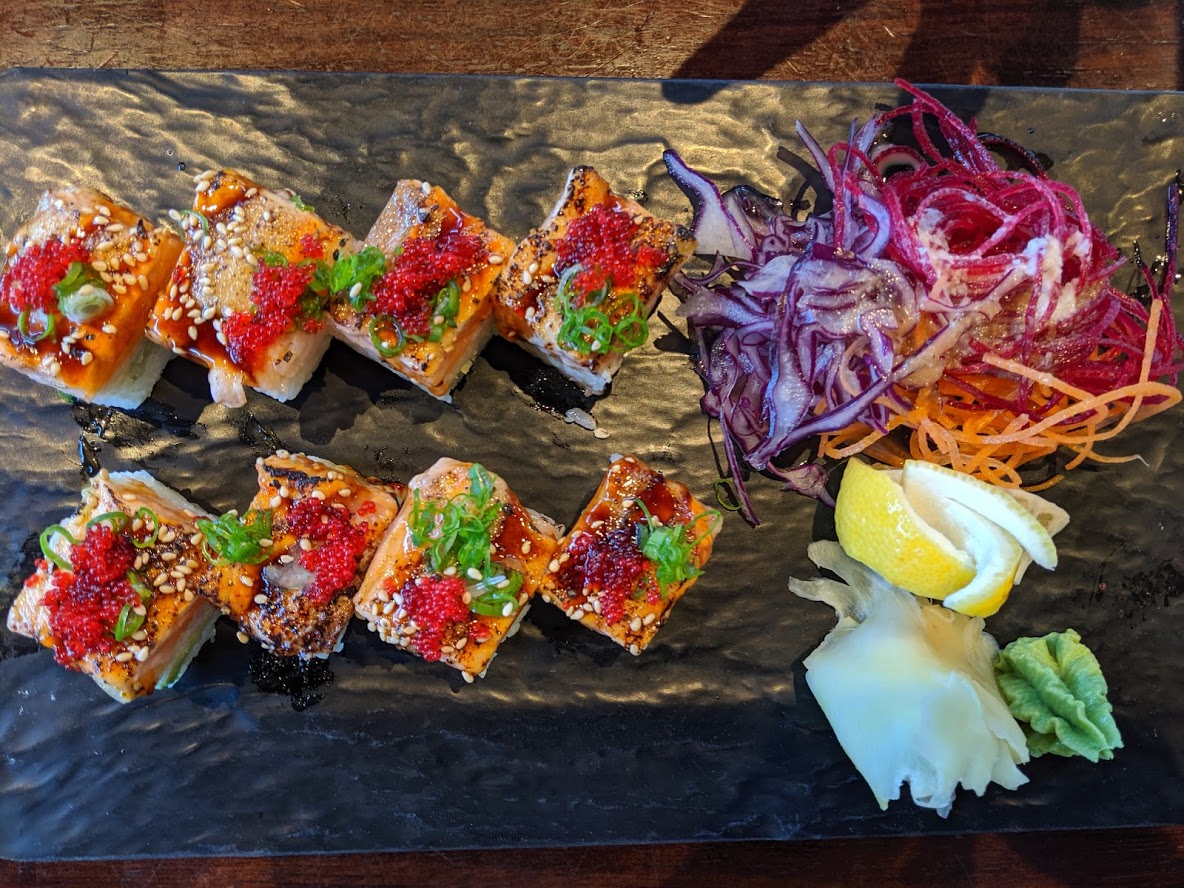 Salmon oshi
There are so many Korean owned Japanese restaurants in Metro Vancouver. I would rank Sushi S higher on the scale. The sushi is fresh and the prices are decent.
Service could be improved though, it was a bit hard to get service. I've also been here for takeout a couple of times and the staff weren't friendly.