A couple of weeks ago, I met up with Biscotti for dinner! Last time, we had an enjoyable meal at Hachi Hana in North Vancouver. This time, I came across Sushi Umi which was a few blocks up from Hachi Hana!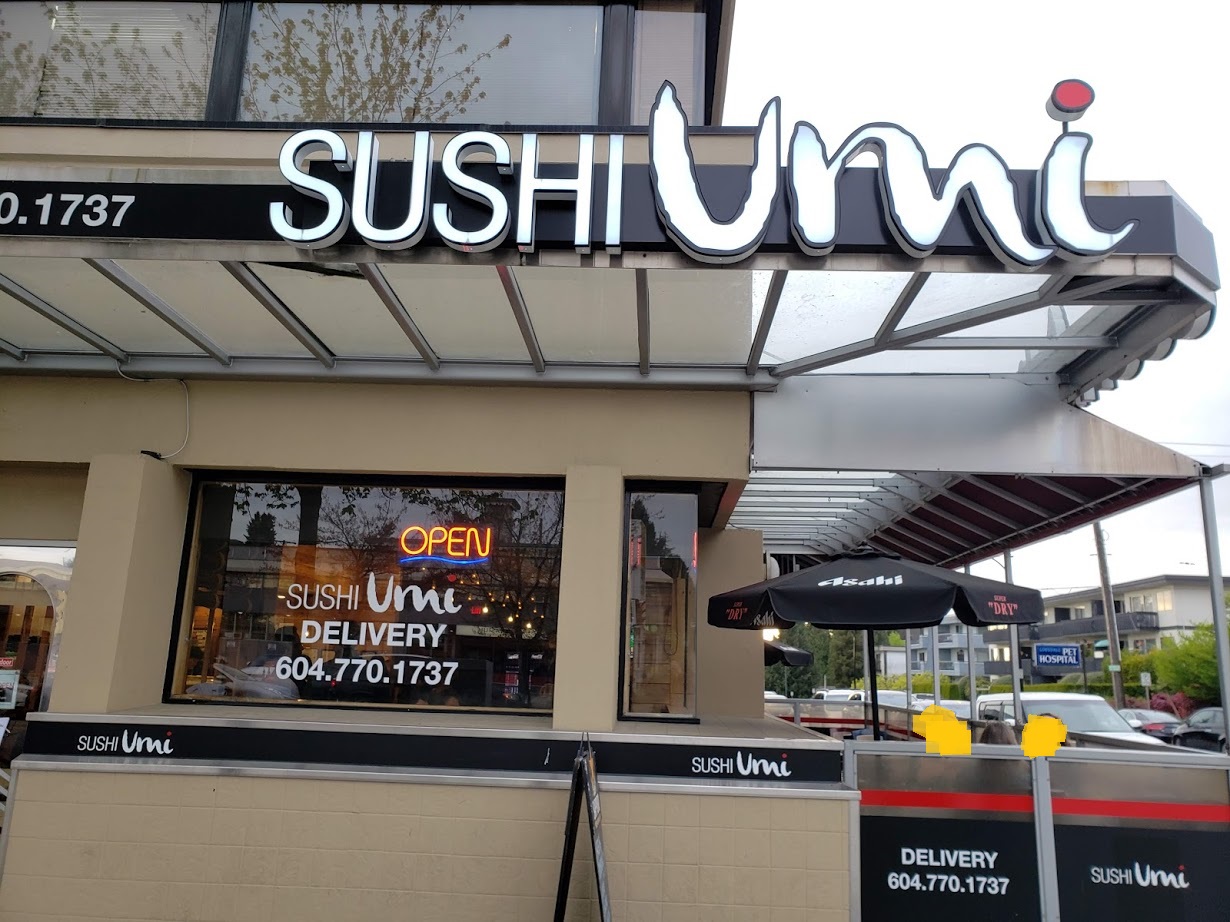 There is free parking in this area, but it may be hard to find depending on the day. One thing great about this area is that parallel parking has marked lines so it's easier to park!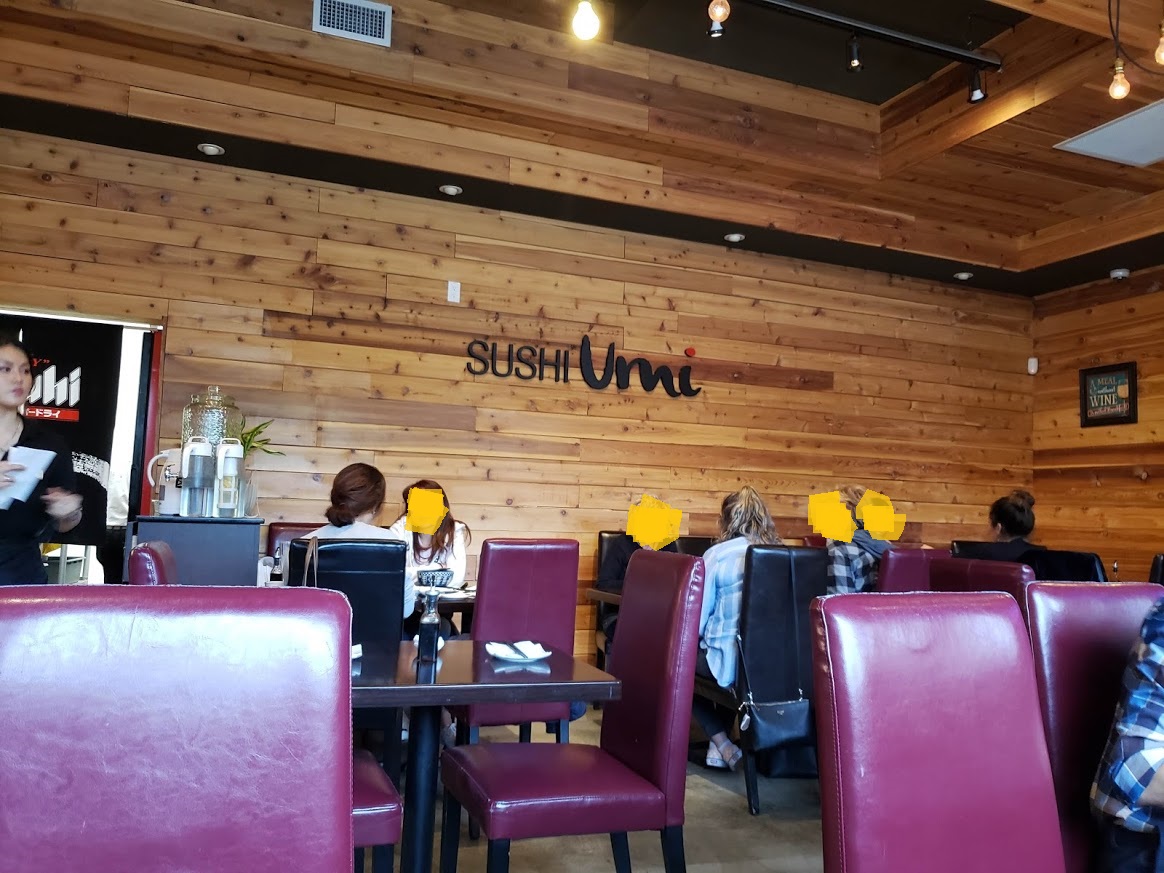 Walking in, I was glad that I made a reservation because it was pretty busy! I was acknowledged and seated pretty quickly, which set the service tone for the rest of our meal – quick and attentive.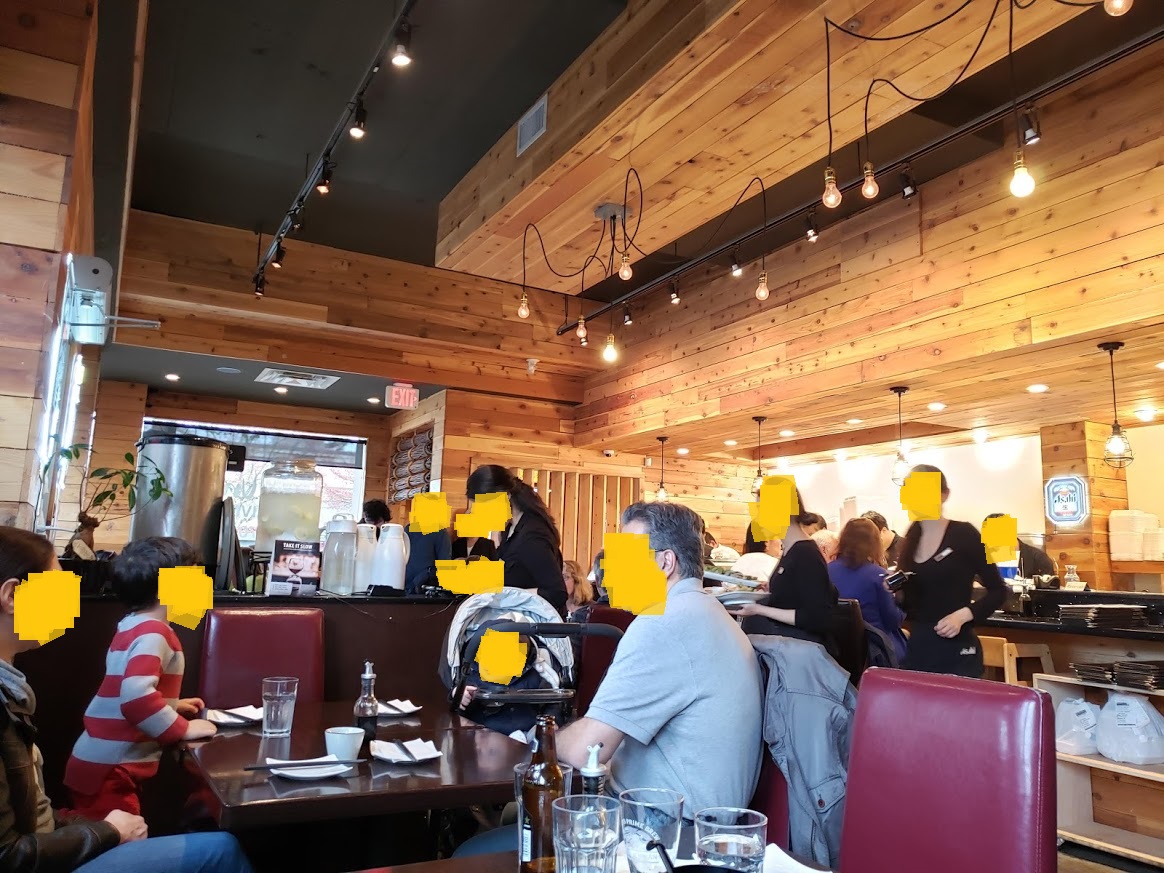 I quite enjoyed the modern, woodsy theme in here. It gave the restaurant a relaxed, warm vibe and the hanging light bulbs were a nice touch too.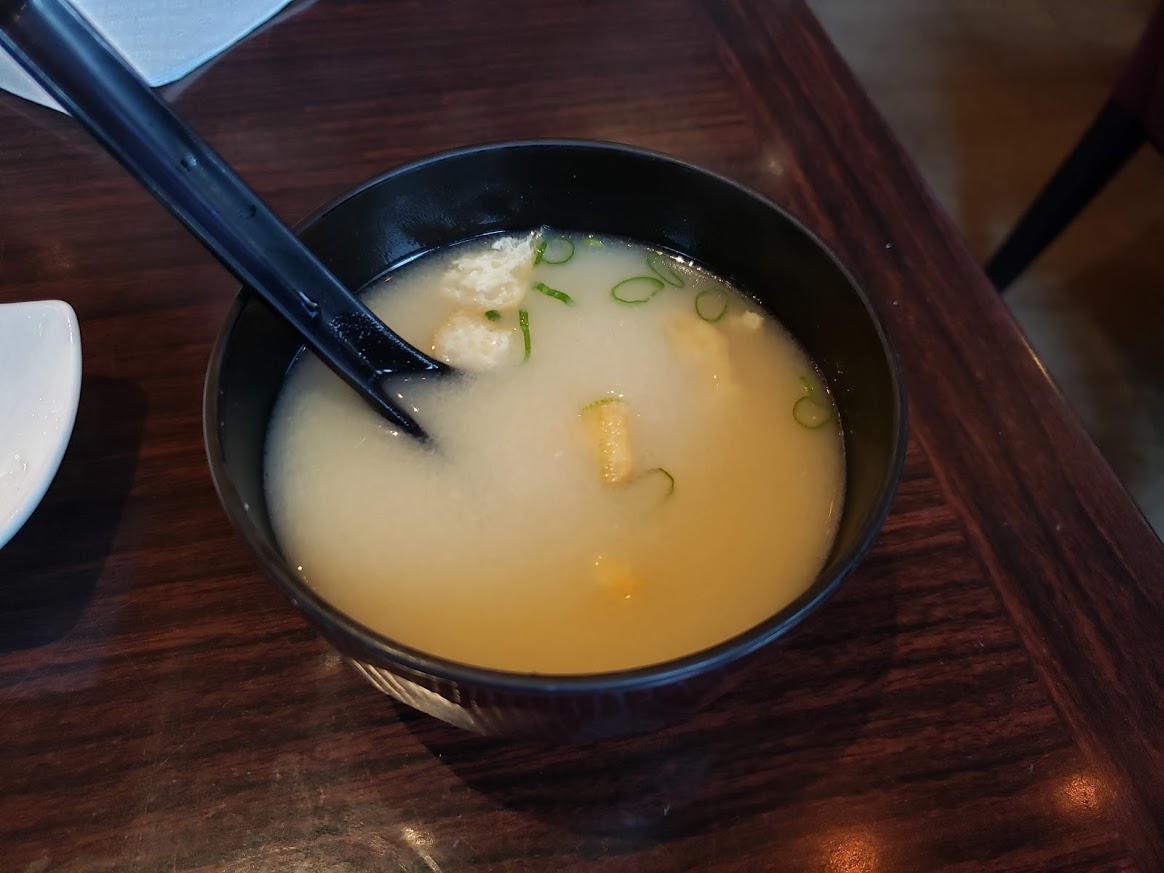 Miso soup: Biscotti started off with a small miso soup. It came with a good portion of tofu and green onions inside.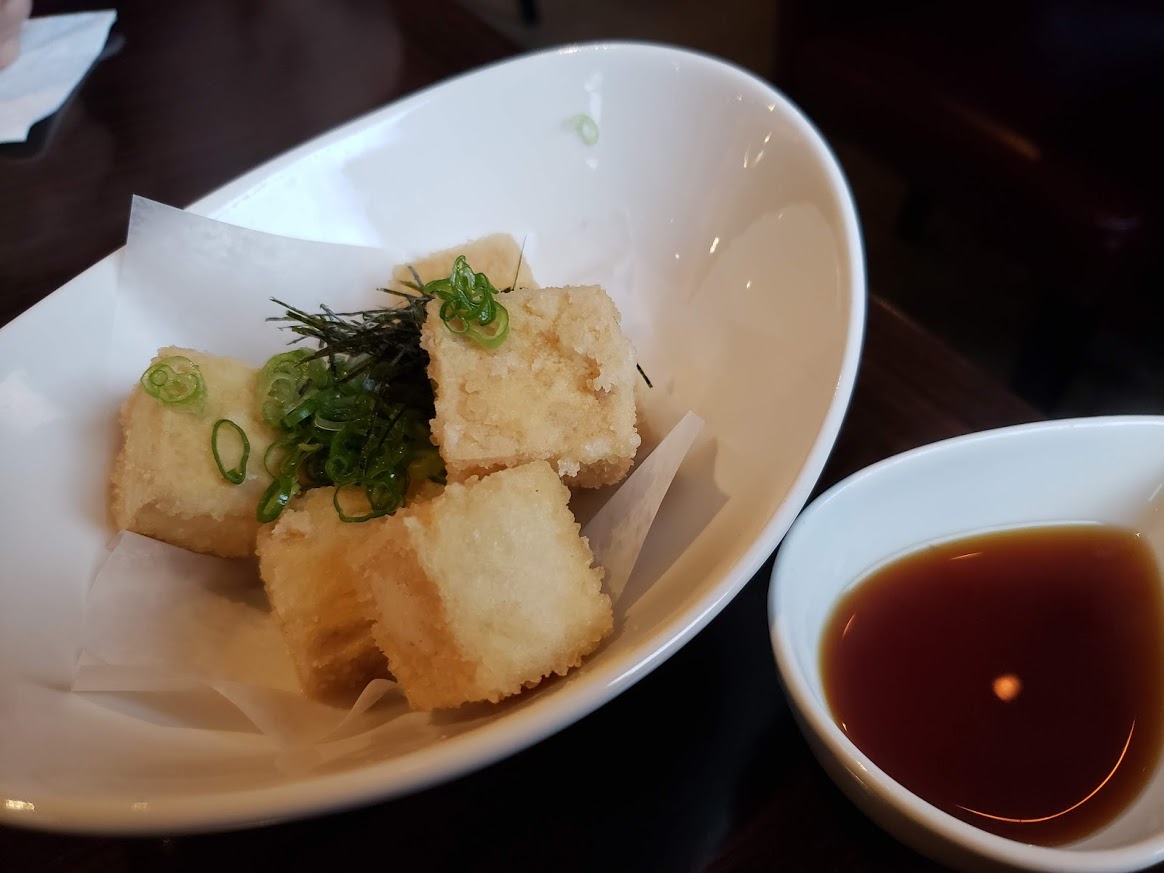 Agedashi tofu: The agedashi tofu looked delicious, I wish my stomach was able to tolerate oily foods! Biscotti had no complaints. The tofu batter was crunchy and fresh, and I noticed some steam coming from the dipping sauce too.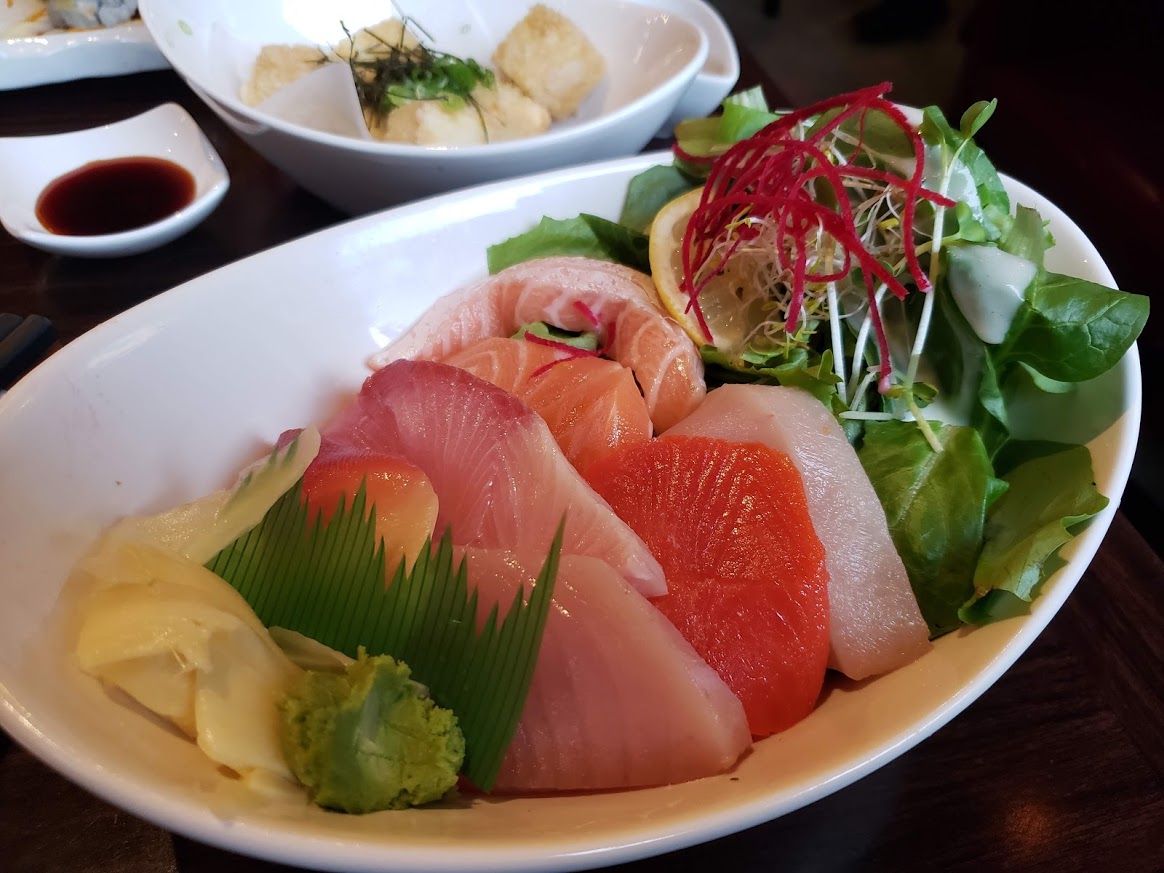 Chirashi don: It isn't something I normally order, but was feeling like it that night. The don was a bit smaller than I expected, but it packed a lot of freshness and flavour!
All of the sashimi tasted fresh and delicious. There was more rice than it appeared at first. It also came with a side salad and an onion sauce.
The onion sauce was surprisingly really good! It was made with creamy mayo and some sort of onion mix? I enjoyed it a lot and would not mind getting a jar of this for home if it existed. I love mayo because it doesn't contain any dairy, so it's safe for me to eat.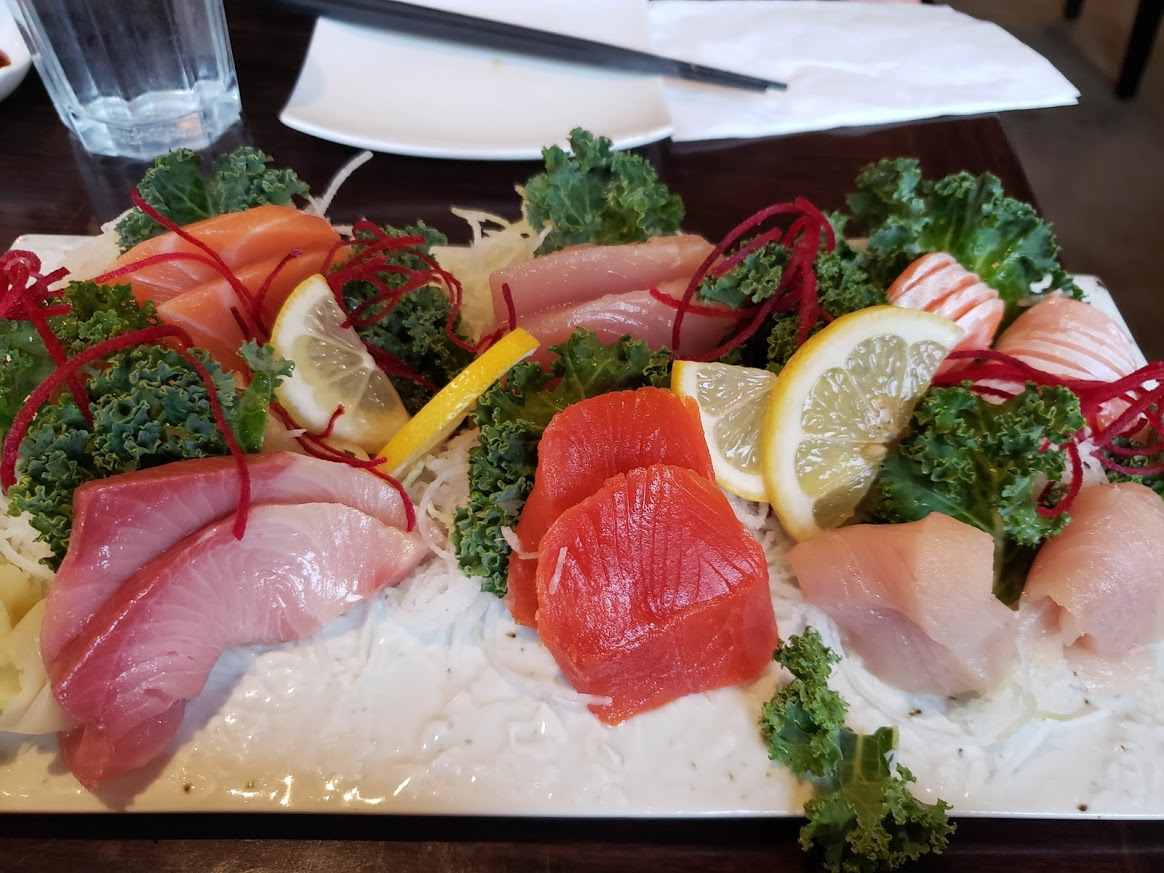 Assorted sashimi: We split an assorted sashimi, and it's safe to say I met my sashimi quota for the week.
Just like my chirashi don, all of the sashimi was very fresh and flavourful! My favourite was the fatty salmon in the back. It was rich and very flavourful, it's hard to find salmon this flavourful in Vancouver!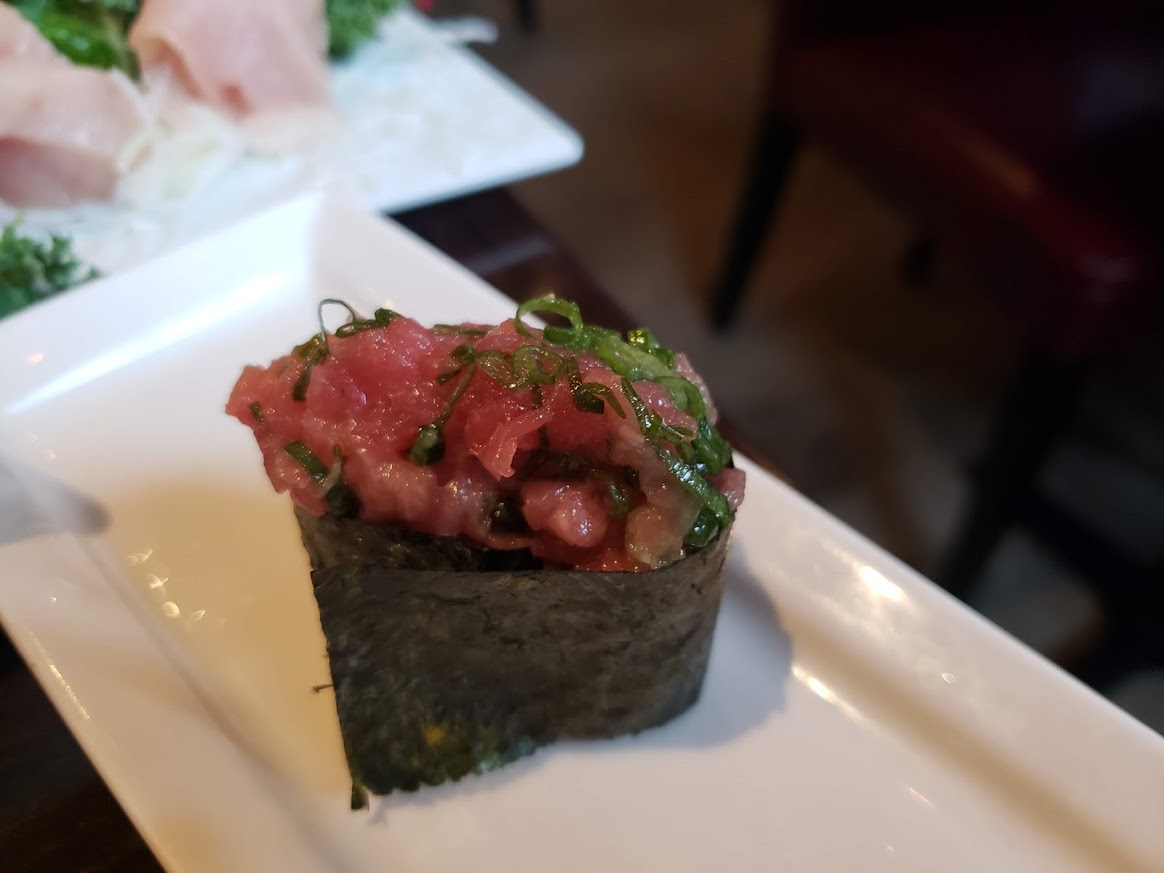 Blue fin tuna: I noticed they also had some specialty tuna nigiri! The blue fin tuna tasted very fresh and had a soft, melt in your mouth texture. So good!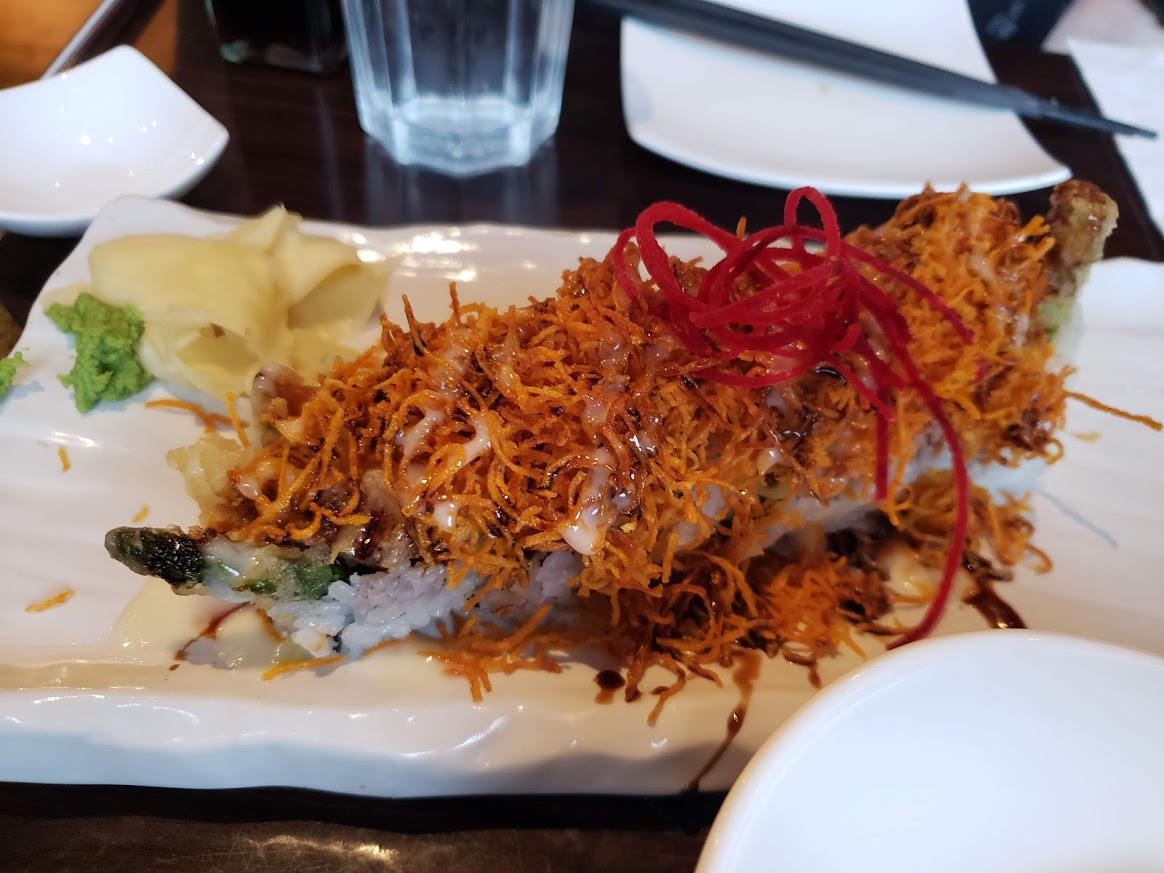 Funky veggie roll: Biscotti enjoyed this role as well! It came with 4 different types of vegetable tempura, avocado, flakes on top, balsamic sauce and onion sauce. She didn't notice that much of the onion sauce though.
All in all, we left very satisfied with Sushi Umi and I have no complaints about this place. The sushi was fresh and service was attentive and friendly! This place used to be a Fatburger and another sushi restaurant, I hope that Sushi Umi can stay because it was great!