Sushi Ville has been on my must try list for maybe a year now! I heard about this place from Cocoa, who has been a few times now. We found ourselves in The Drive one afternoon, where I finally had the chance to try this place!
Parking on The Drive is kind of hard, and it is mostly pay parking. We were very lucky that afternoon to find free street parking, even though it was raining cats and dogs!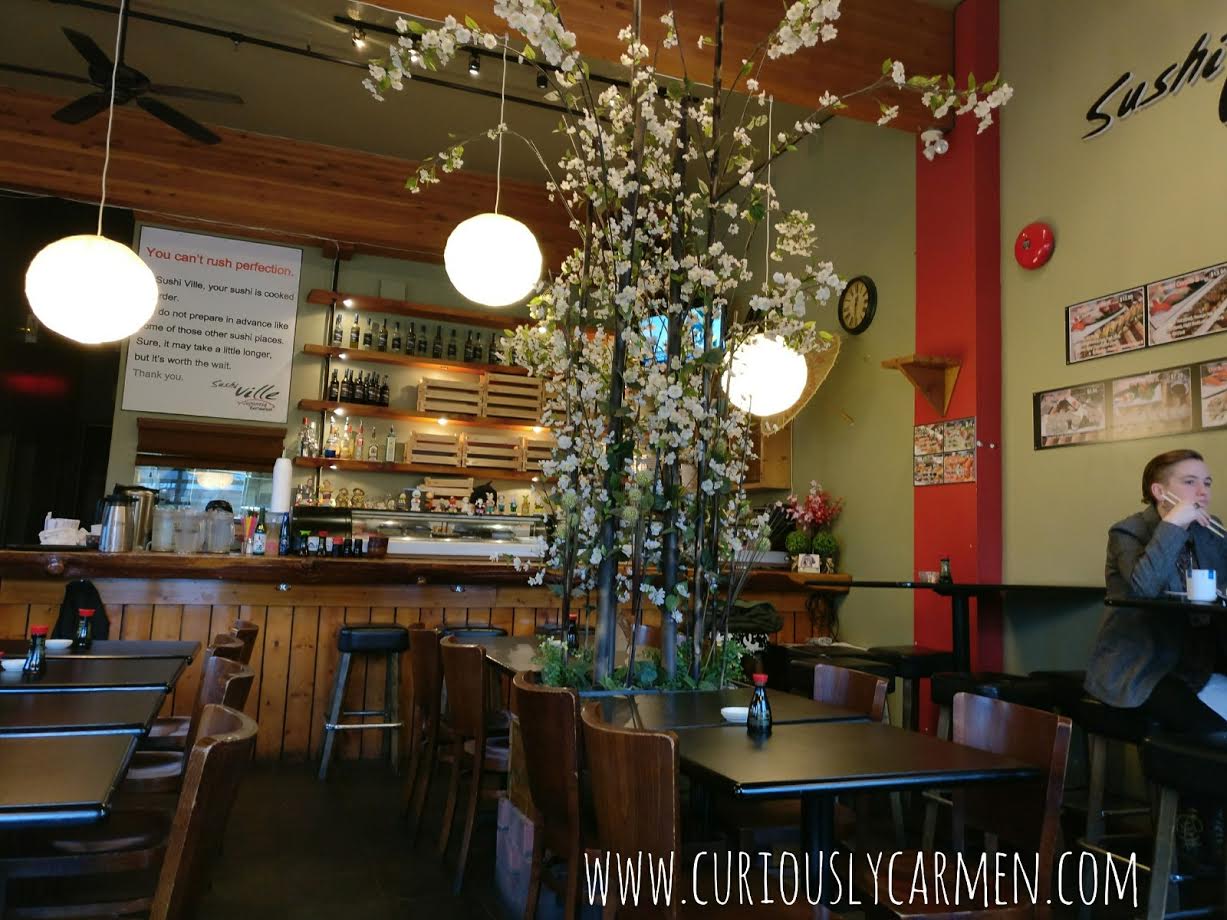 Walking in, the restaurant was very comfortable and had high ceilings. It wasn't too busy and Cocoa said she never had to wait in line with her previous visits. There was a huge sign on the wall, as you can see in the pic, that warned customers of possible long waits because "you can't rush perfection". Indeed, many of the negative reviews I read about this place was that food came slowly… which was also the case for us =( So, don't come here if you're in a rush!
Sushi Ville has the largest selection of crazy fusion rolls I've seen! We read the menu for about 10-15 minutes, just trying to process all the crazy combinations they came up with! Below is one page of their special roll menu, but there were a couple other pages similar to this as well!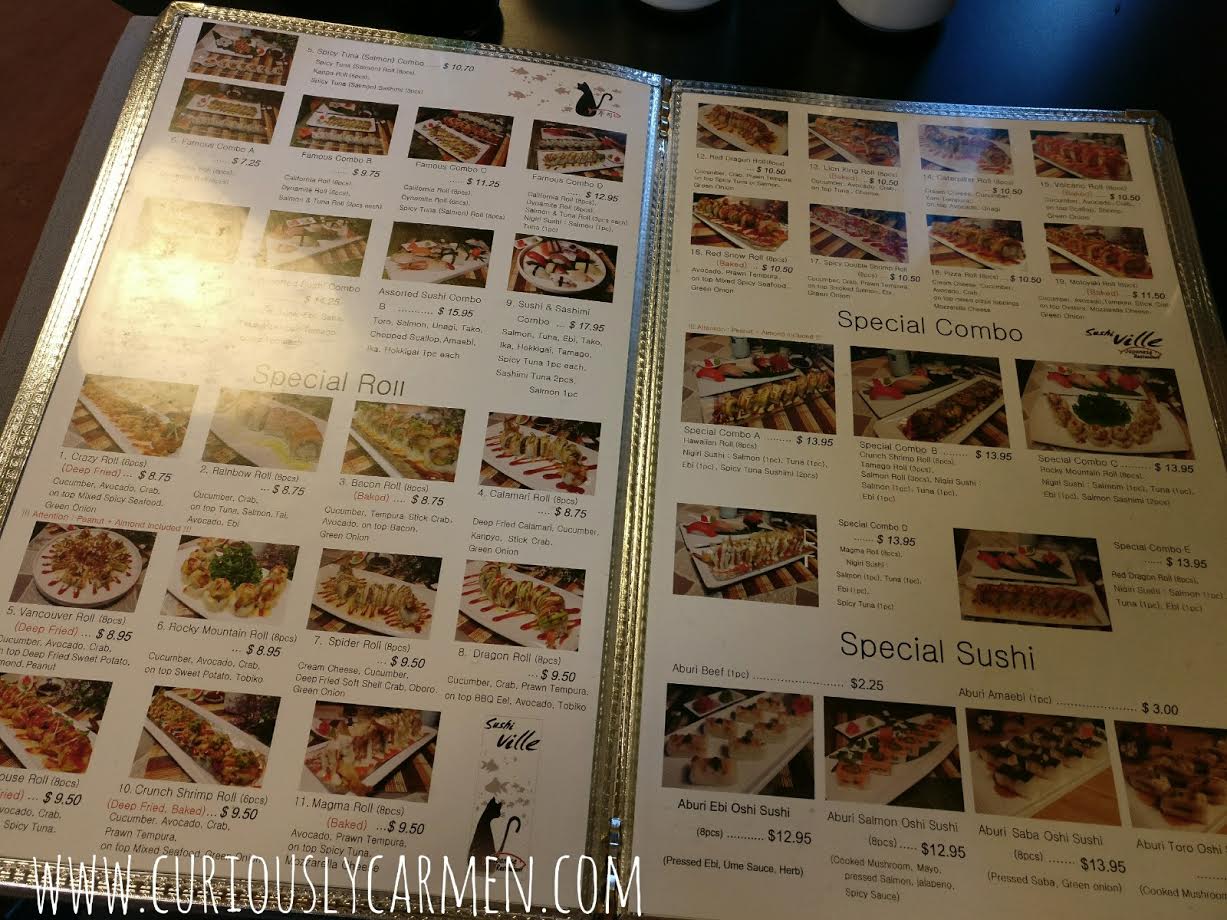 Many of their rolls came with sauce, so I had to double check with the kitchen to make sure they were dairy-free. Luckily, most of the sauces were mayo-based, which I could eat. People are always surprised when they find out mayo doesn't contain dairy! It usually doesn't, unless the restaurant decides to mix some cream or butter in there for extra flavour.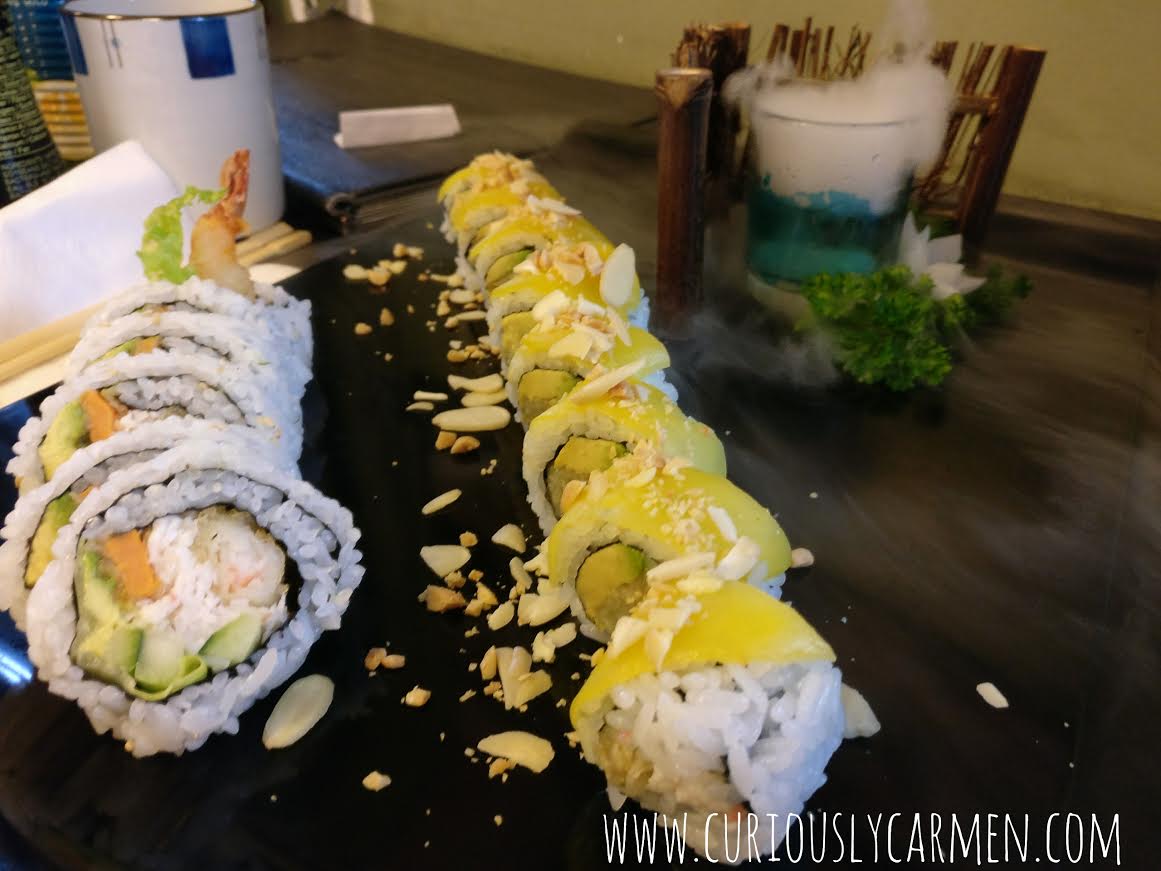 They really pay attention to the minor details here, which adds to the longer wait! When my plate arrived, it came with a shot glass of dry ice that looked awesome!
Hawaiian roll: Since Sushi Ville had so many crazy special rolls, it would be a waste not to try at least one of them! I ordered the Hawaiian roll, which came with deep fried banana, mango, avocado, and imitation crab. I actually really enjoyed this. I love bananas, and the one inside the roll was perfectly ripe. It went really well with the sweet mango slice on top, although the mango slices were very thin. The peanut and almond topping complemented the flavours well and overall, this is a great roll if you like banana!
Dynamite roll: Nothing too special about this roll, pretty average but I still enjoyed it.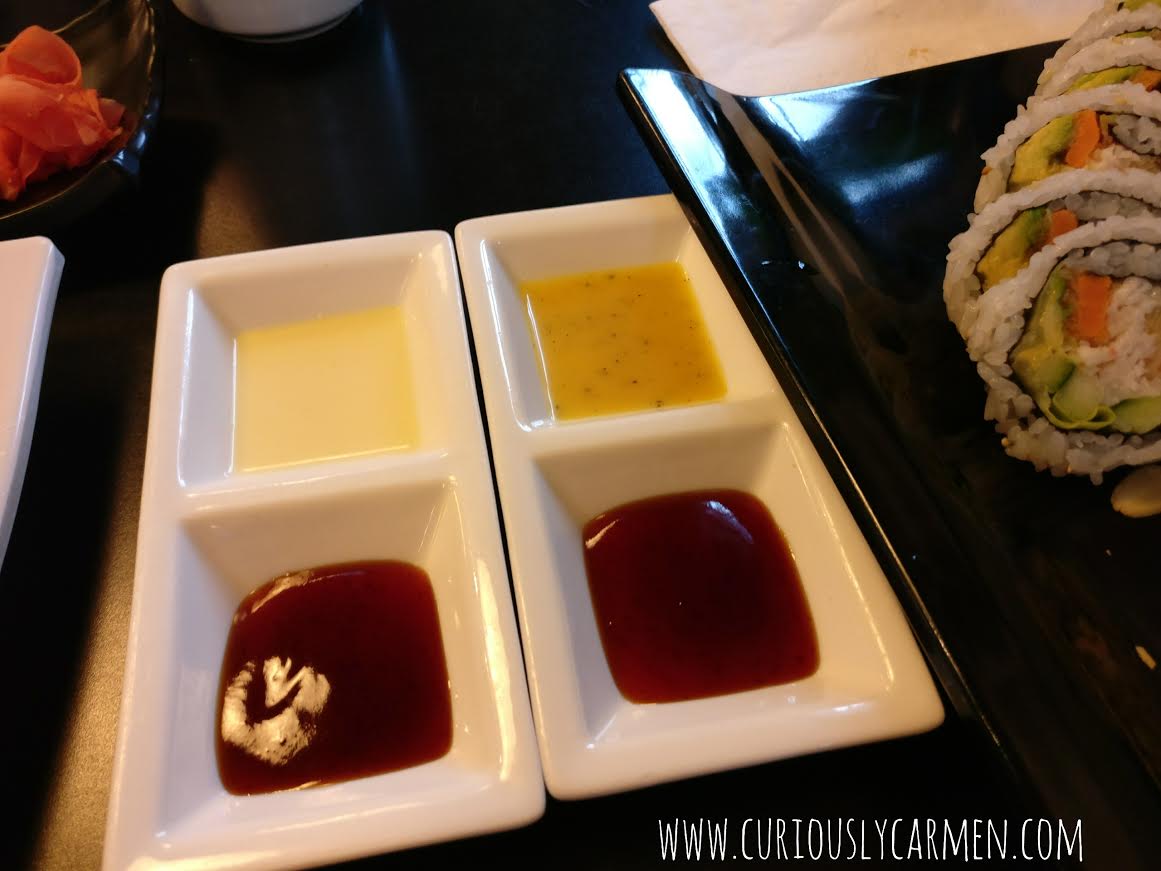 Sushi Ville is known to slather a tremendous amount of sauce on their rolls, as evident in their pictures. Knowing that, I decided to order my sauce on the side and I was so glad I did. The boyfriend didn't, and he ended up regretting it after because the sauce was too overpowering and felt heavy after awhile.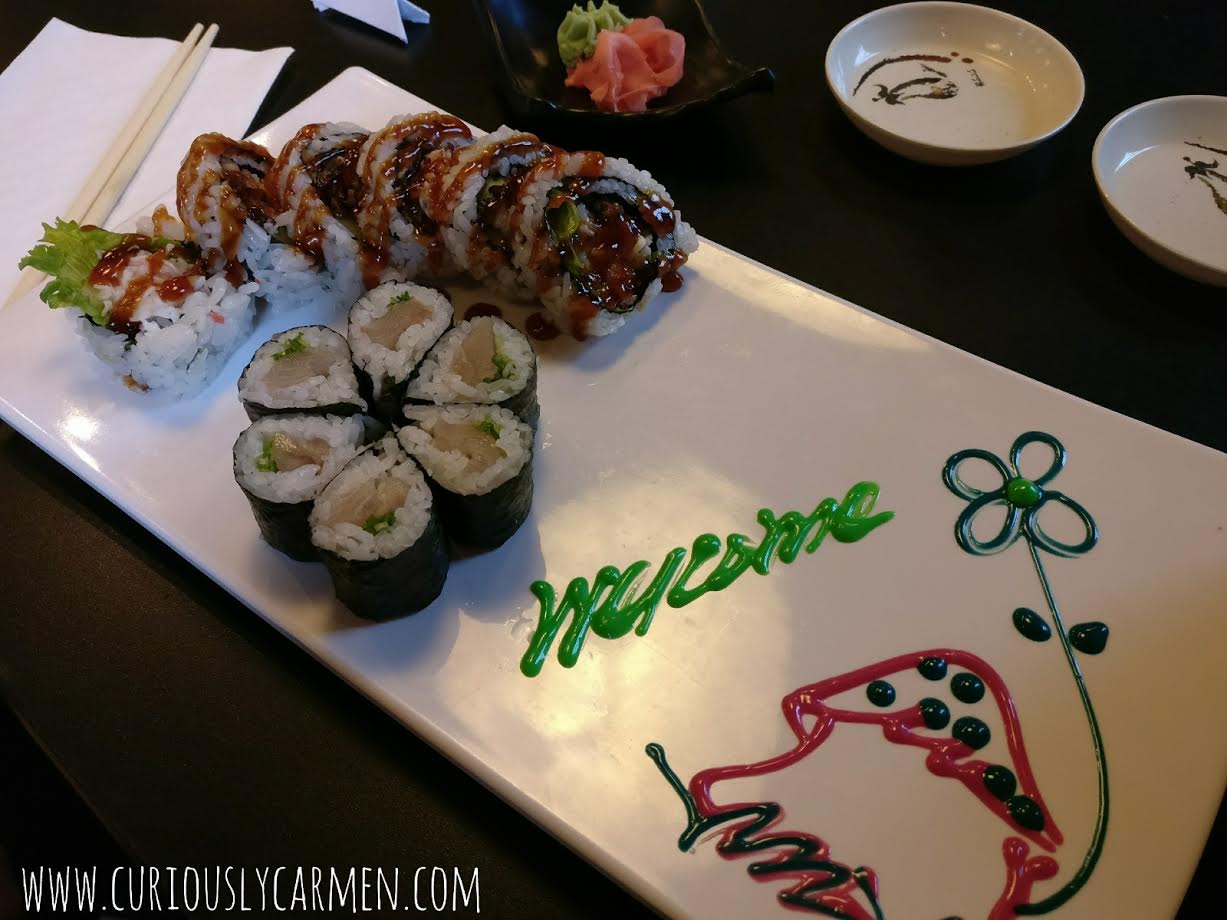 BC Roll: The boyfriend loves his BC Roll. To this day, Uomo has the best BC Rolls and this was still the case after coming to Sushi Ville.
Negitoro roll: This roll was pretty disappointing. Normally, negitoro roll is supposed to come with smushy, soft pieces of toro and then mixed with green onion. Instead, the toro was simply cut in chunks, with some green onion added here and there.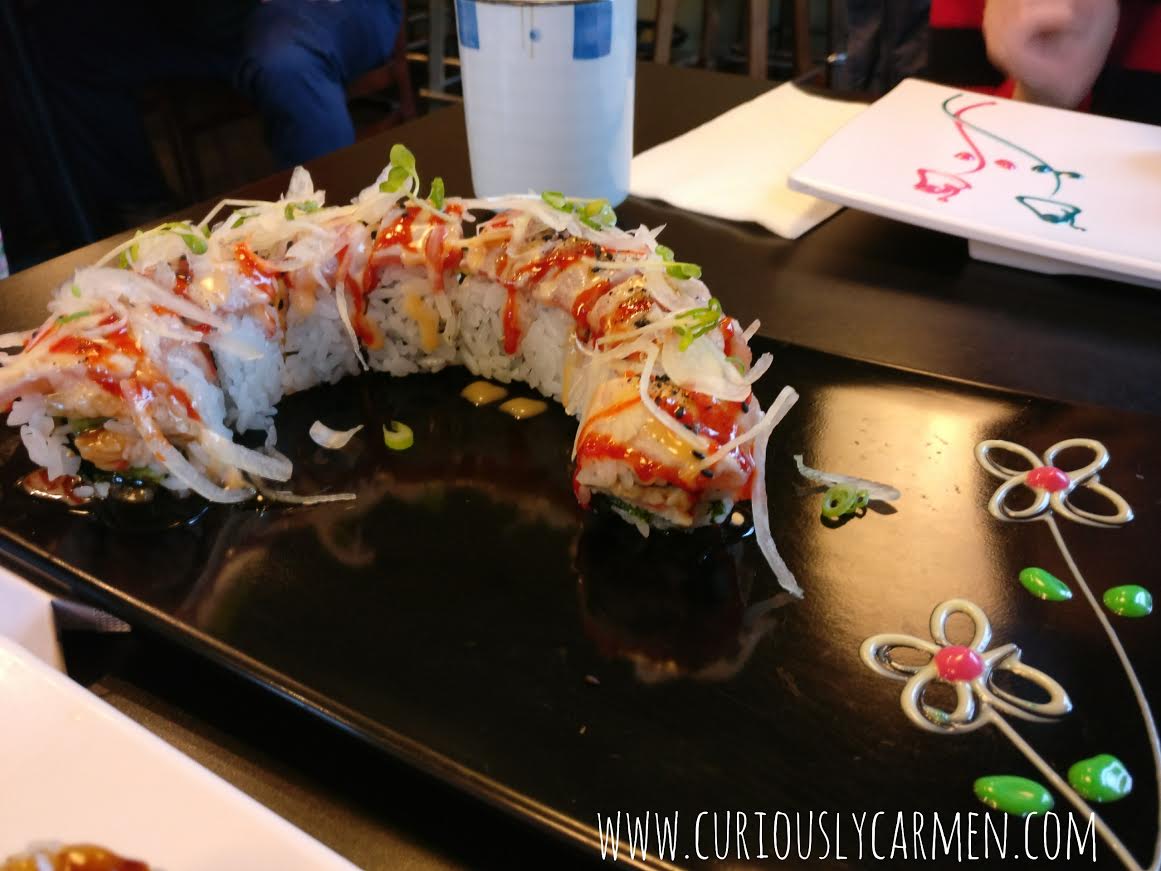 Spicy tuna tataki roll: The boyfriend loves his tuna tataki, so he chose this for his special roll. There was a good amount of spice, topped with a healthy dose of fresh onions. However, after a few pieces, he found the sauce to be a bit too much.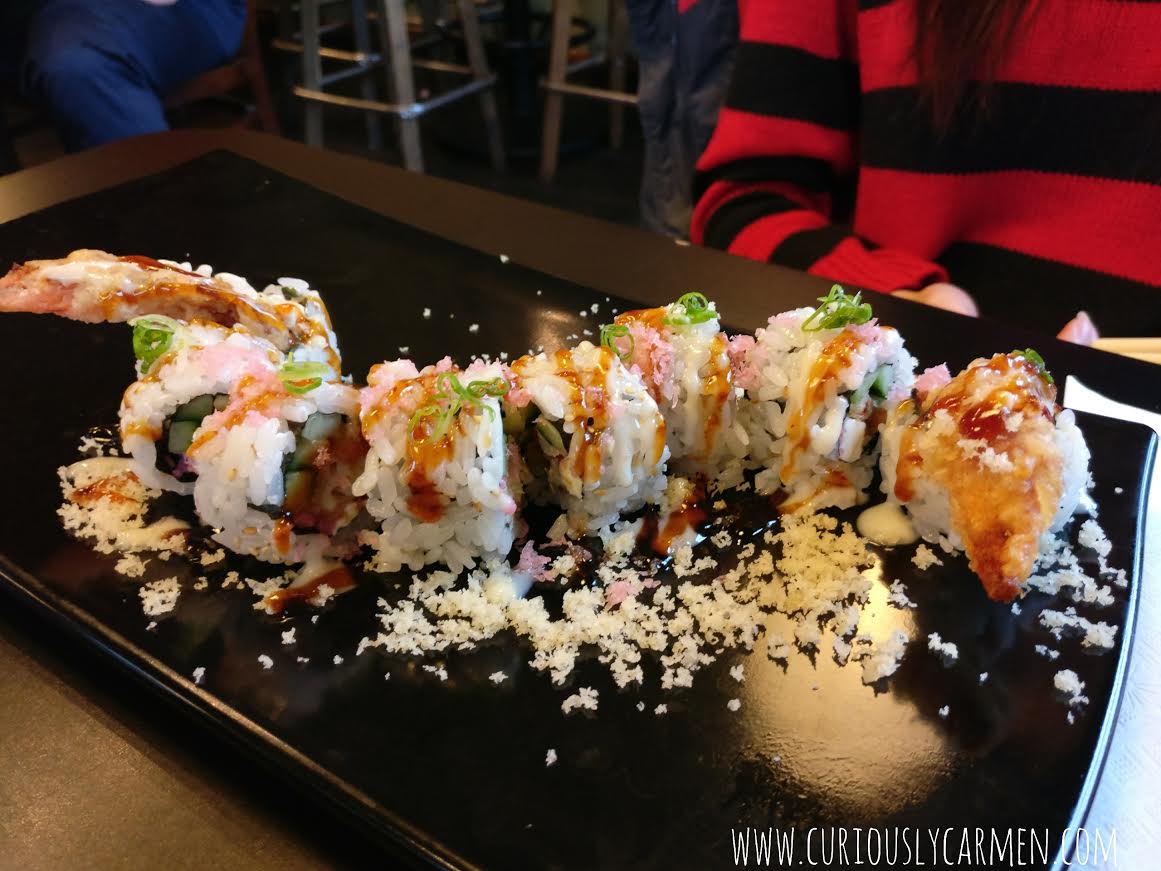 Spider roll: Unlike our special rolls, Cocoa's special roll did not come with as much sauce. It was topped with tempura flakes instead. I don't remember what it came with apart from some tempura, but Cocoa did not have any complaints about it. I also liked how there were specks of pink in the roll, although I can't remember what it was!
She also ordered a salmon maki and and california roll, which were both average. The picture I took ended up being blurry so I just deleted it. Definitely come here for the special rolls, and not the normal maki rolls.
All in all, I enjoyed my visit to Sushi Ville and glad that I finally tried it! Although I wouldn't come regularly because their normal rolls are under average, it is a nice place to go when you want some crazy special rolls at a decent price point. It would be good to take out-of-towners here as they get to enjoy the fusion rolls that Vancouver is known for. Service was also attentive and friendly, even though the food was really slow (which was warned by that giant poster above their sushi bar).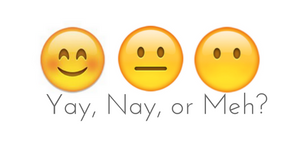 Yay!