As someone who has lived in North Burnaby her entire life (except for that brief stint in Calgary but that's a story for another day), you would probably be surprised to hear that I've never actually been to Sushimoto until now.
I've heard so many great things from many people about Sushimoto but just never ended up going! But my mom and I both had a day off so I suggested we try this place.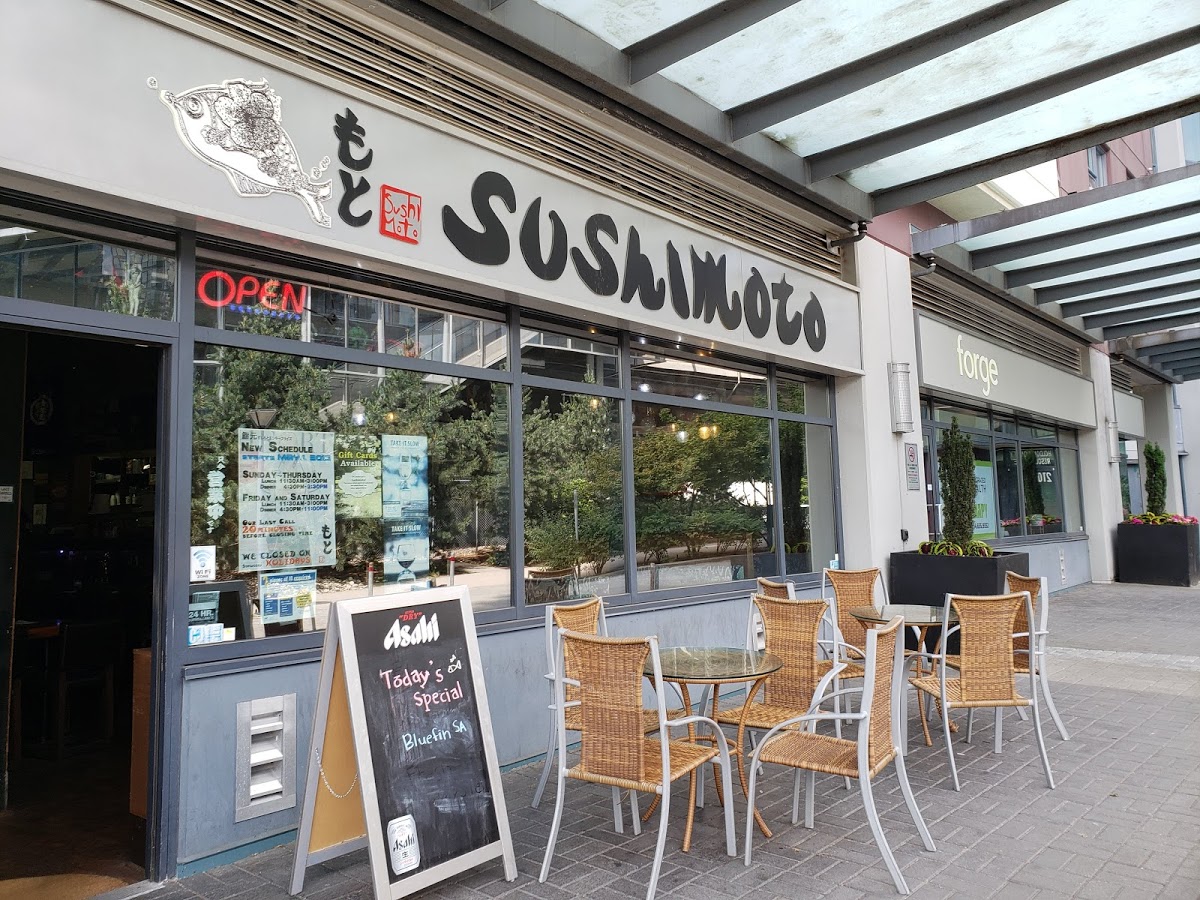 Sushimoto is inconspicuously located at Holdom Station, making it easy to SkyTrain to. If you're driving, the building also offers free 1 hour parking which was nice.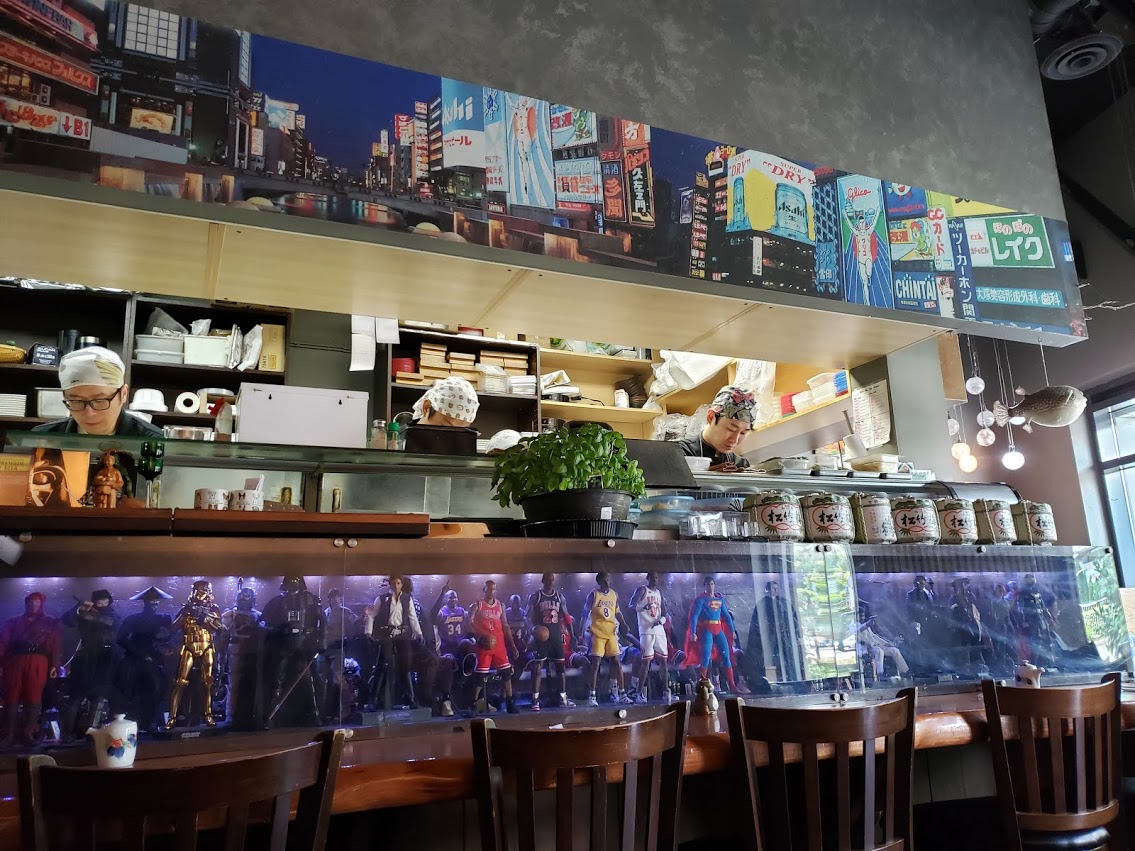 Most Japanese restaurants in Vancouver these days are Korean or Chinese owned. I believe Sushimoto is Japanese owned as I heard staff speaking Japanese to each other. Plus, the menu also had Japanese in it which is not something you'd find unless it was an authentic Japanese restaurant.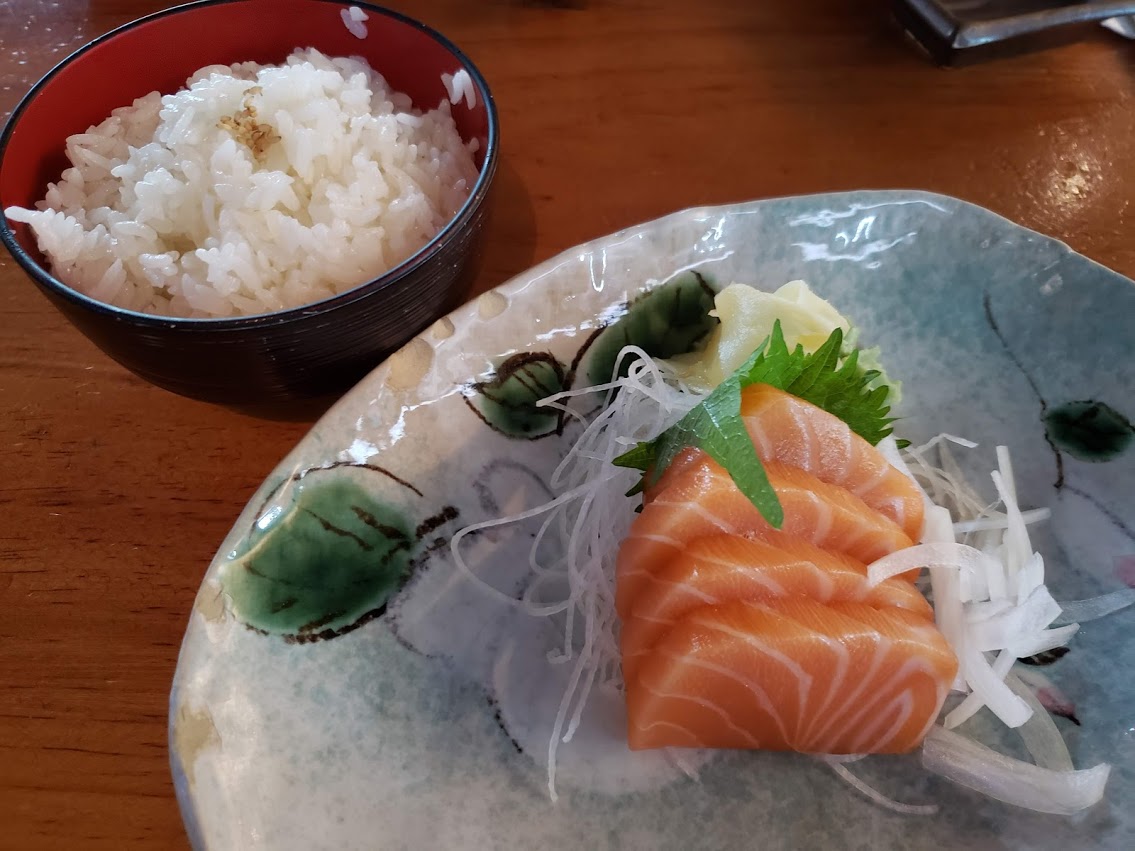 Small salmon sashimi: We were surprised to see that Sushimoto offered a side of free sushi rice with sashimi if requested! That's almost like making your own nigiri.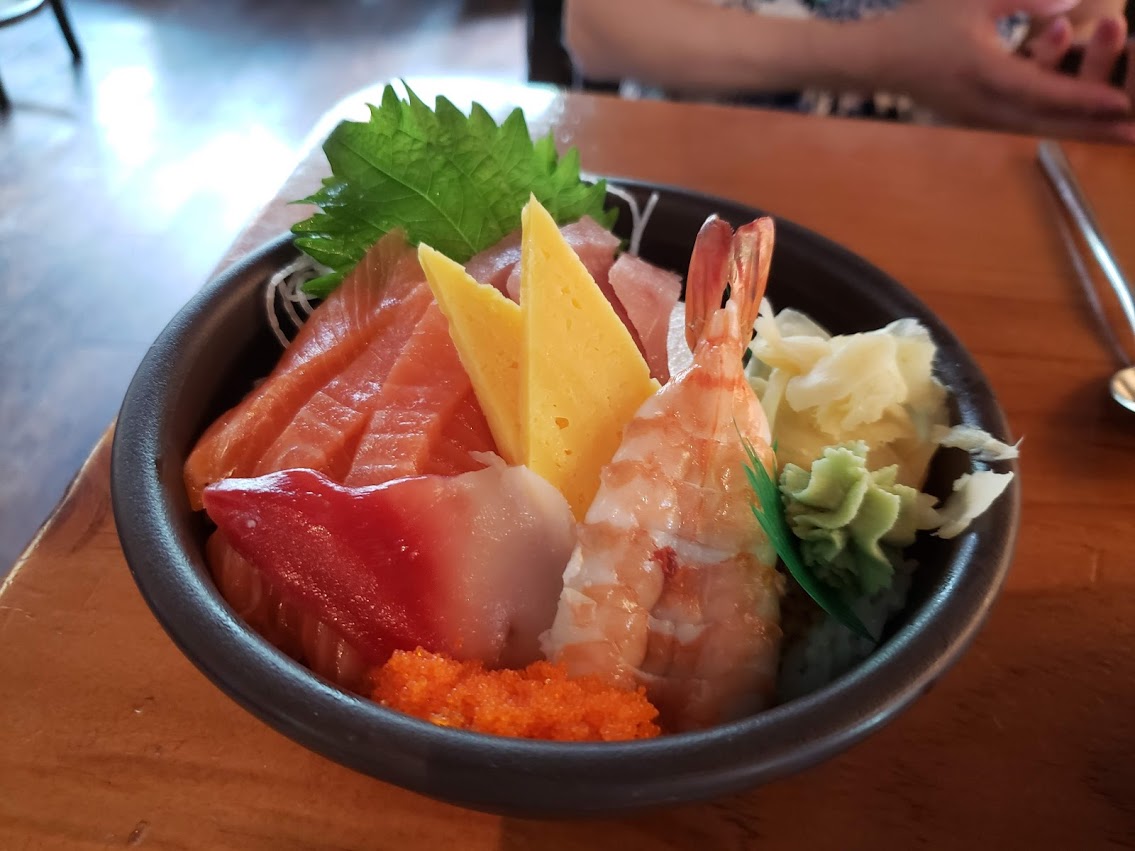 The salmon sashimi pieces was smaller than what you'd get at run of the mill "fast food" sushi restaurants such as Sushi Town, Sushi Garden, Sushi California, etc. But the sashimi tasted very fresh so it was fine with us.
Chirashi don: The chirashi don was on a lunch special for $10. We split this and were quite satisfied with it too. There was a good amount of sashimi and everything tasted fresh.
The sushi rice also came drizzled with the sauce used for the unagi. It was sweet and reminded me a bit of teriyaki. The unagi sauce and sesame made the rice taste even better.
Maki combo: To end, my mom and I also shared a maki combo. It ended up being too much food so we packed the California roll.
The rolls were average, nothing special or bad about them.
All in all, it was a pleasant visit to Sushimoto and I'm glad I finally tried this place. I would definitely come back!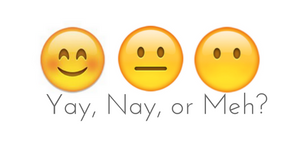 Yay!