TAKO has been on my to-try list for a long time now! I suggested it to Latte for dinner, who has been a couple of times already and enjoyed it!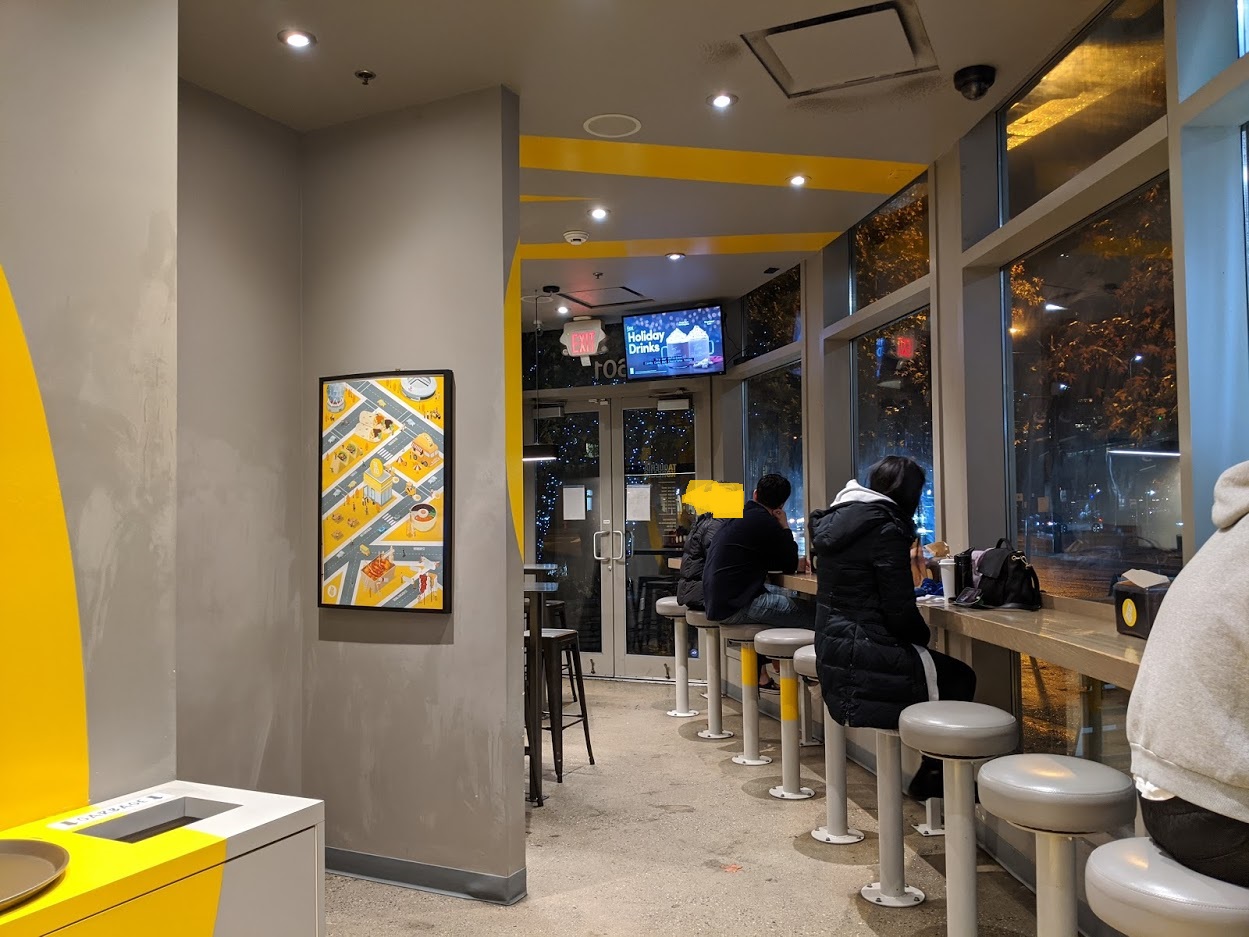 TAKO is quite unique in that they serve Korean Mexican fusion food- burritos and tacos with kimchi fried rice, beef bulgolgi, etc. It is located across from Rogers Arena and is pretty small.
During my visit, I noticed a majority of their customers ordered takeout or delivery.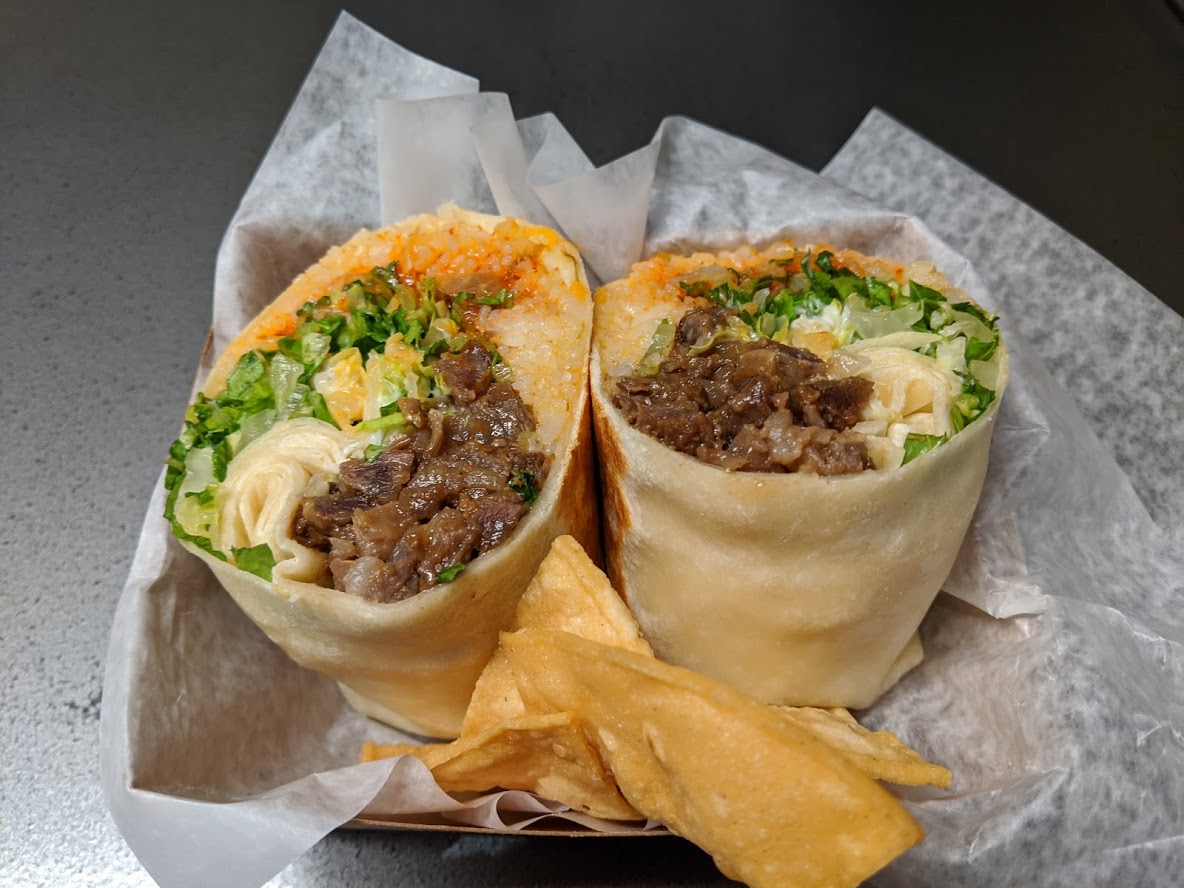 Korean BBQ short rib burrito: This burrito was delicious and came with BBQ short rib, kimchi fried rice, veggies, sour cream, and cheese. The BBQ short rib was very flavourful, juicy, and there was a very generous portion of it.
The kimchi fried rice gave the burrito a bit of a spicy kick. The veggies were fresh as well. Everything went together so well. My only complaint would be that it could have used more cheese. I only had a couple of bites where I could taste it.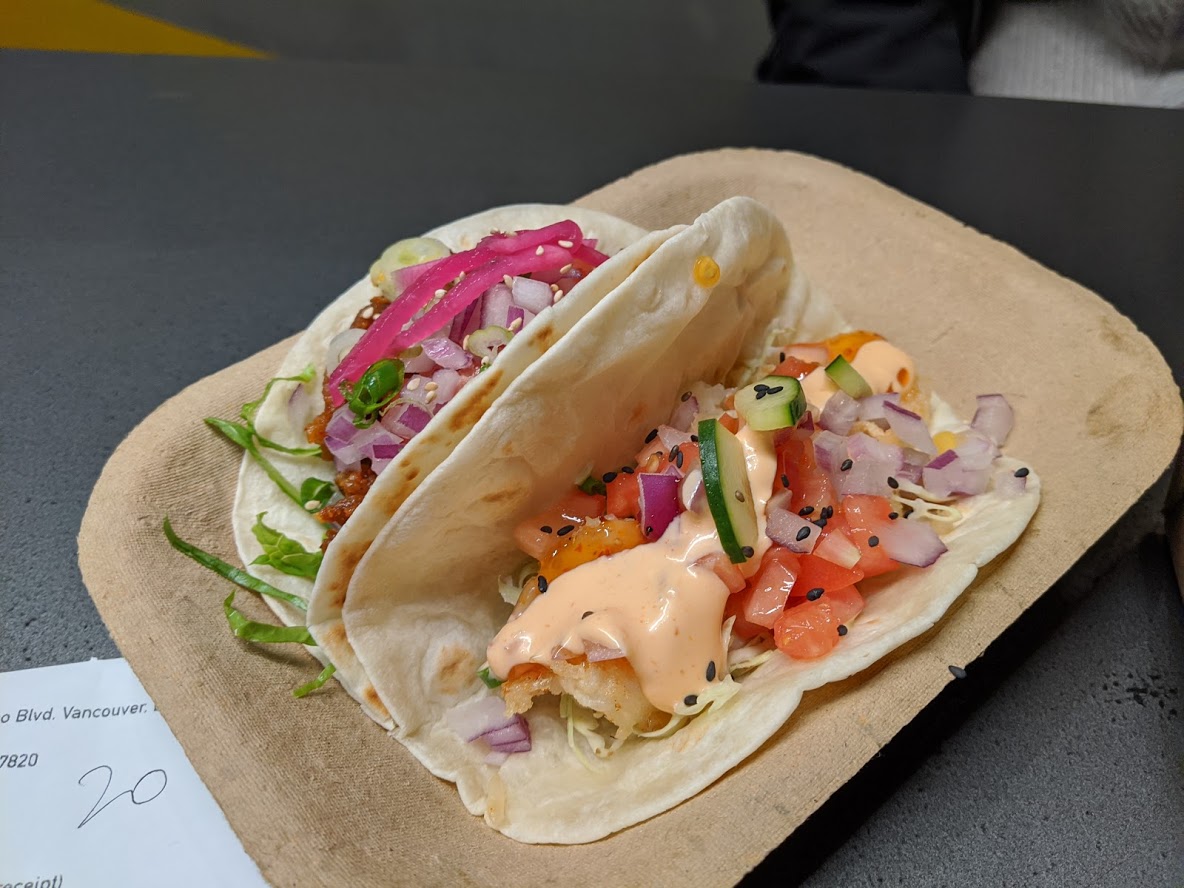 Busan taco: The busan taco came with deep fried shrimp with spicy mayo and chili sauce. The shrimp was crunchy, with a nice snap to it.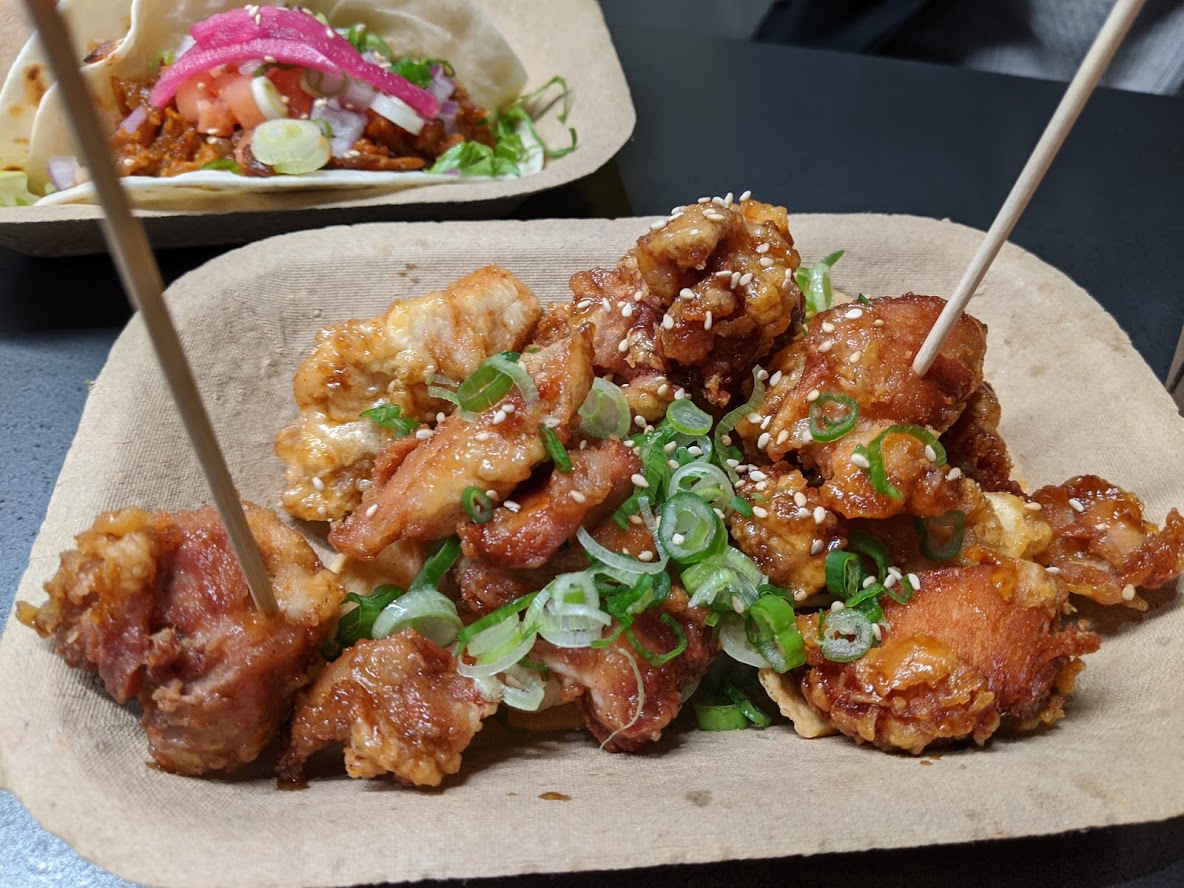 Seoul fried chicken: The fried chicken came in juicy, tender, bite sized pieces. It was piping hot and crunchy. We couldn't stop eating this! We ordered the soy version instead of the spicy. The soy glaze was slightly sweet and delicious.
Beef bulgolgi burrito: After the amazing short rib burrito, Latte and I decided to get another one to share. However, after finishing the fried chicken and tacos, we were too stuffed to try this. Latte generously gave this to me since she's been here a couple times already!
I had it for lunch the next day and it was just as tasty. The beef was very well marinated in the bulgolgi sauce.
I'm glad I finally tried TAKO and will definitely be back to try some other items!