Thai Basil is a small chain restaurant, with 4 locations in Vancouver. While looking for a place to get takeout, I came across Thai Basil and thought the lunch special prices were very reasonable. I decided to stop by here and get some takeout for the fiance and I.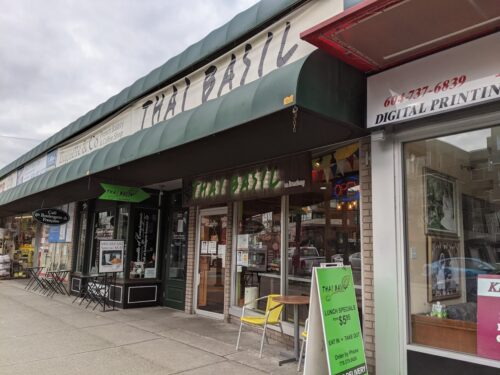 There are currently 4 locations- Commercial Drive, Downtown, Cornwall and West Broadway. I went to the one on West Broadway and Blenheim.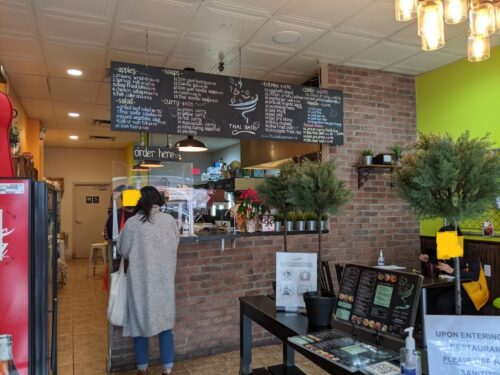 The West Broadway location was pretty small, with only 3 tables for dine in. They seemed to be doing a lot of takeout based on the amount of packed food I saw.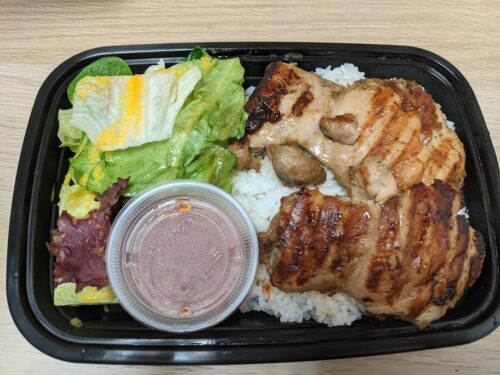 BBQ chicken with rice and salad: Hard to believe that this lunch special was only $9! I haven't had a Thai style BBQ chicken before. The chicken was very juicy with a nice char. There was a satay taste with a hint of lemongrass.
The lettuce was fresh and crunchy, with a good amount of rice too. This was a filling, cheap, and delicious!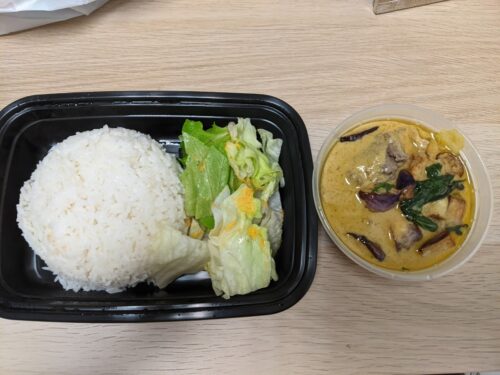 Green curry: The fiance asked for a green curry, which is always a good choice. The curry was very flavourful and creamy. There was a good amount of beef inside (you can pick from beef, chicken or tofu).
The lunch combo also came with rice and salad. Again, you can't beat the price of $10 in 2021! Most curry dishes are probably around $13+ so this was a great deal.
Overall, Thai Basil was a great find with reasonable prices, good portions and delicious food. My only small complaint is that they didn't have coconut rice (at this location at least), but not a big deal. I haven't heard of this place being talked about much but it is a gem.