The Keg in North Burnaby was one of my first ever blog posts, over five years ago! Since then, The Keg has been one of the go-to places with my parents for special occasions. We come here at least 2-3x a year, so I figured it was time for an update post!
This location is located next to the Costco in North Burnaby. There is a big, free parking lot but we still find it hard to find parking, depending on the time of the year or if it's Mother's/Father's day.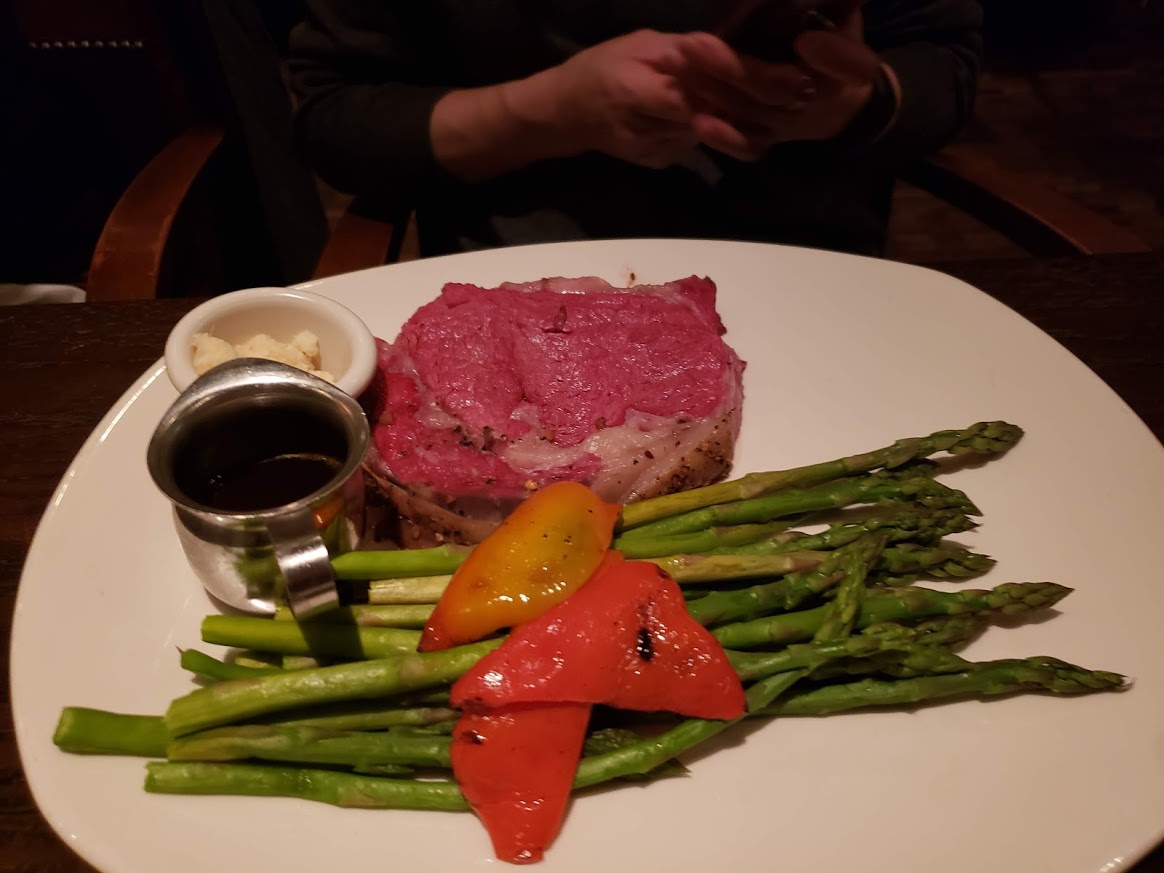 Prime rib, medium rare, 8 oz: This is my parent's go-to! Their prime rib is always amaaaazing. It is tender and cooked to a perfect medium rare. Just looking at the picture makes me salivate.
That night, they got the grilled vegetables, but the double baked potato or mashed potatoes are quite delicious too. The angle of my photo makes the steak look small, but it's a filling portion.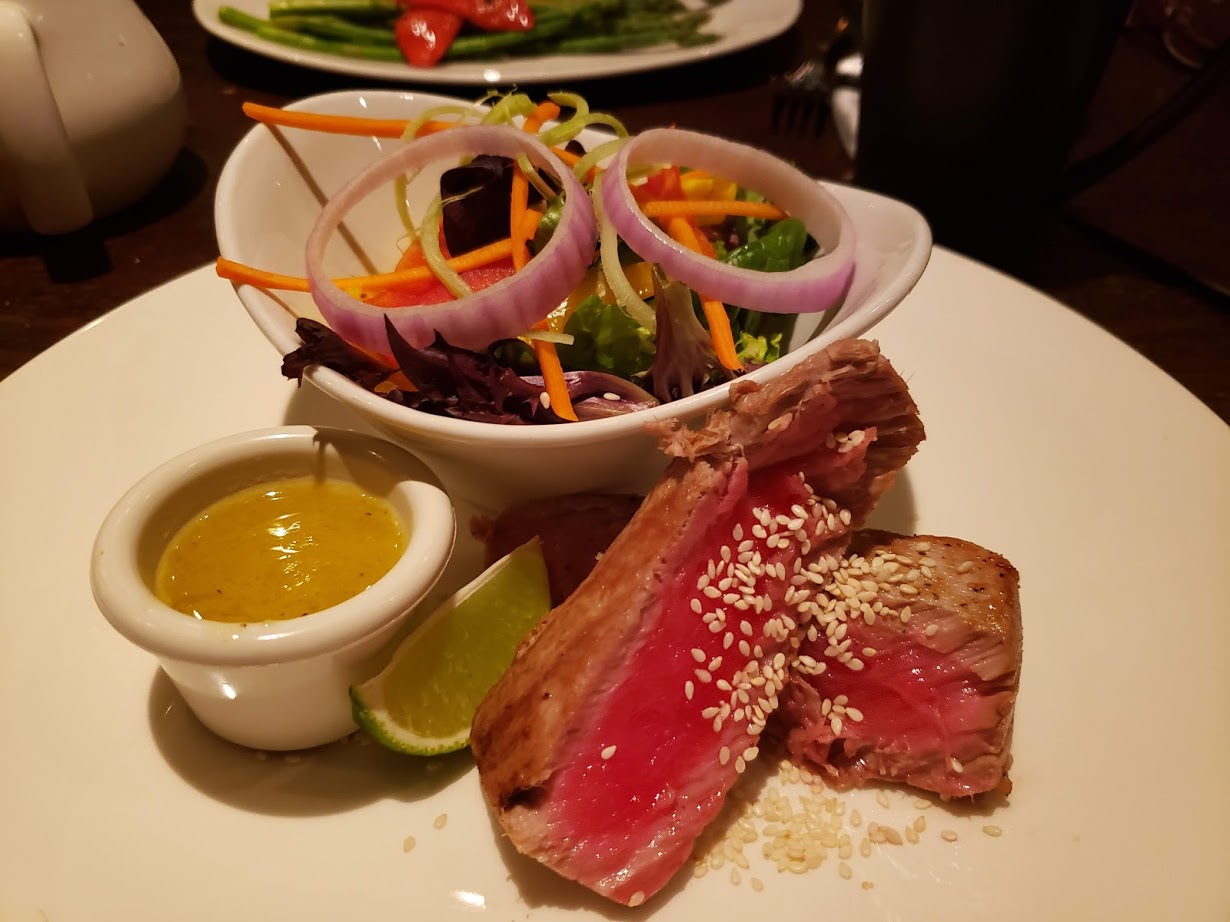 Tuna steak: I usually get the prime rib too, but my digestive problems were at its peak that week so I wouldn't have been able to handle a rich and juicy steak or that much red meat. How sad right? So, I decided to play it safe and order a tuna steak. This was my first time ordering a non-beef item at The Keg.
The tuna steak was very small and not that filling. I found it to be a bit dry too. For the portion and price, the steak was definitely the better value and I felt pretty ripped off by this. But what can I do? Hopefully next time, my stomach will be in better condition so I can have the prime rib.
Baseball top sirloin: The boyfriend went with the baseball top sirloin that night! It was also a 8 oz, but looked smaller because it was thick. I believe it's called a 'baseball' sirloin because it's thick and could easily fit in the palm of your hand like a baseball would.
He enjoyed the sirloin a lot and had no complaints. Since this is such a thick cut, they can only cook it to a medium rare.
Service here can be a bit hit or miss here, depending on the day that you come. But the steaks are consistently delicious and it is a good place to come for a special occasion!