For my birthday last year, the husband and I went to The Victor! From what I remember, it was a pretty last minute decision. I think we had reservations for The Keg but then last minute, we both felt like trying somewhere we haven't been yet, and The Victor was one of the remaining places left on OpenTable.
I remember that we were both a bit hesitant in trying it since we heard mediocre things, but we ended up enjoying our dinner!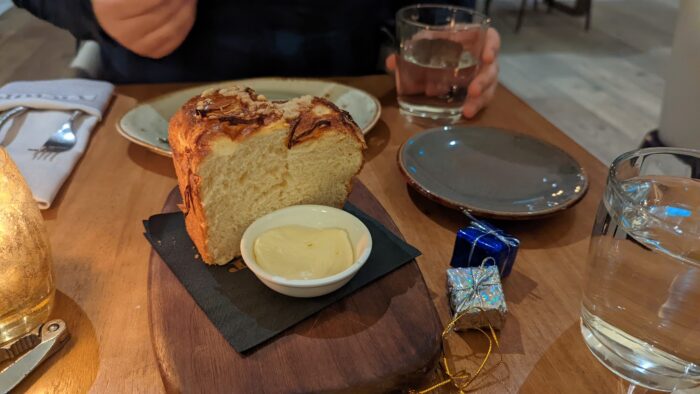 Bread: We were given some bread to start. The bread was fluffy, soft, and warm. It tasted really fresh.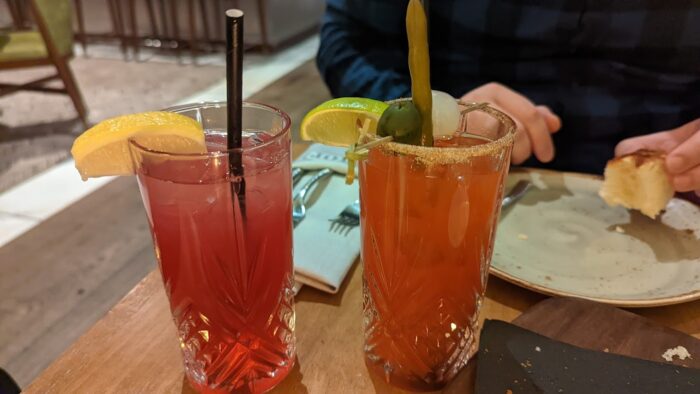 Drinks: We both enjoyed our drinks as well. The husband ordered a Caesar which was tasty, but he wished that it would have included more garnish. I don't recall what drink I ordered, but it was a non-alcoholic one. I really enjoyed mine. This is why I should write posts while the visit is fresh in my head, and not five months later! Jeez…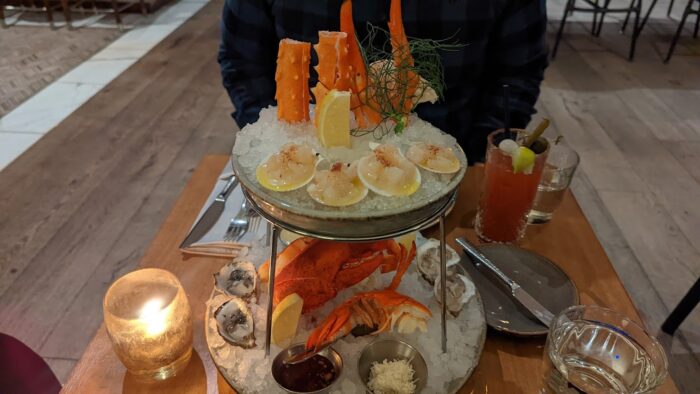 Seafood tower: This was the seafood tower for two. It came with Kusshi oysters, scallop ceviche, jumbo prawns, king crab, and lobster. We were both impressed with the seafood tower.
All of the seafood was very fresh and Kusshi oysters are my favourite type of oyster, so I was happy to see it offered that night!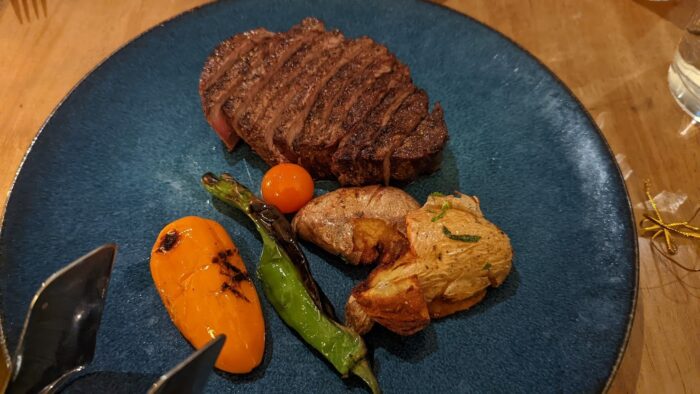 Filet mignon: Again, this visit was from five months ago so my memory is not the best! But I believe we split the filet mignon. There were a few different cuts of steak available.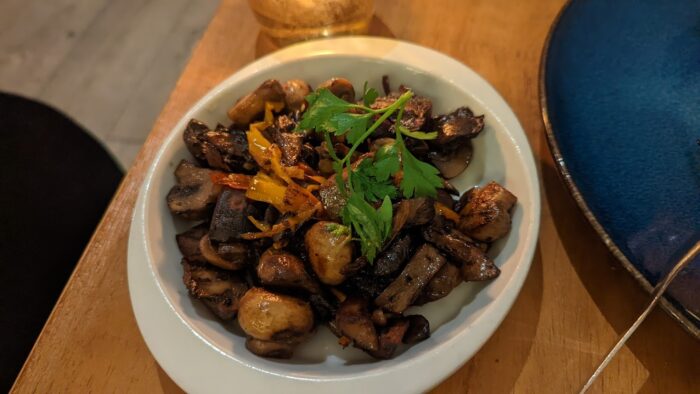 Roasted mushrooms: We didn't think too much of the roasted mushrooms initially, but they were actually really good!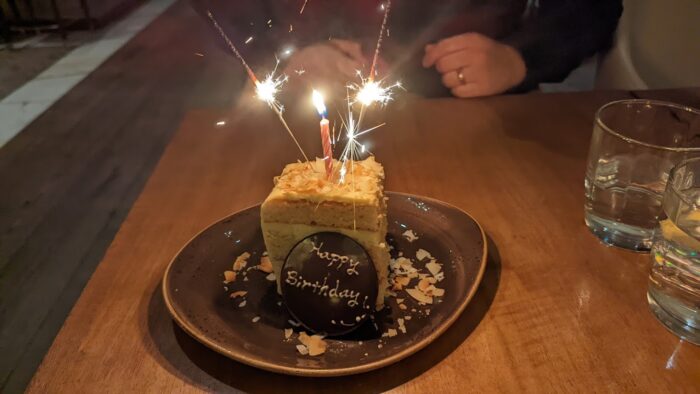 Dessert: For my birthday, the Victor gave us a complimentary cake slice. It was a coconut custard cake and was tasty as well.
Overall, we enjoyed our visit to The Victor and were pleasantly surprised considering hearing the mixed reviews from others. The food was delicious, the atmosphere was perfect for date night, and the service was friendly.