This post is long overdue but I will still write about it! Earlier in the summer, I bought a Groupon at Tivoli's Restaurant. It is the restaurant inside the Executive Inn Hotel in Burnaby, just by Gilmore Station and the Steve Nash gym.
The Groupon was a 3 course dinner for four people, which was $25 each.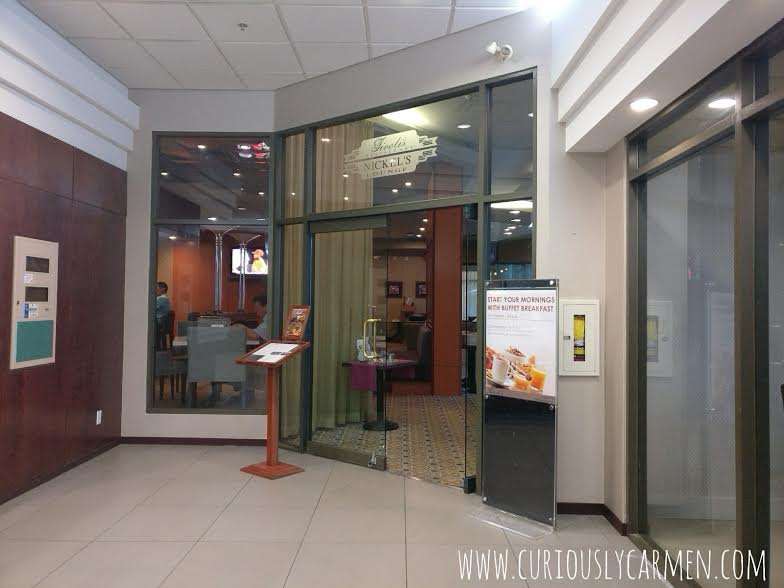 The entrance to the restaurant is inside the hotel. As well, there is free parking for customers – just make sure you park in stalls that say reserved for Tivoli's customers.
We all decided to share the food as we wanted to try some of everything. There are a lot of pictures coming so I will try to keep the text as short as possible! The Groupon came with 4 appies, 4 entrees, and 2 desserts.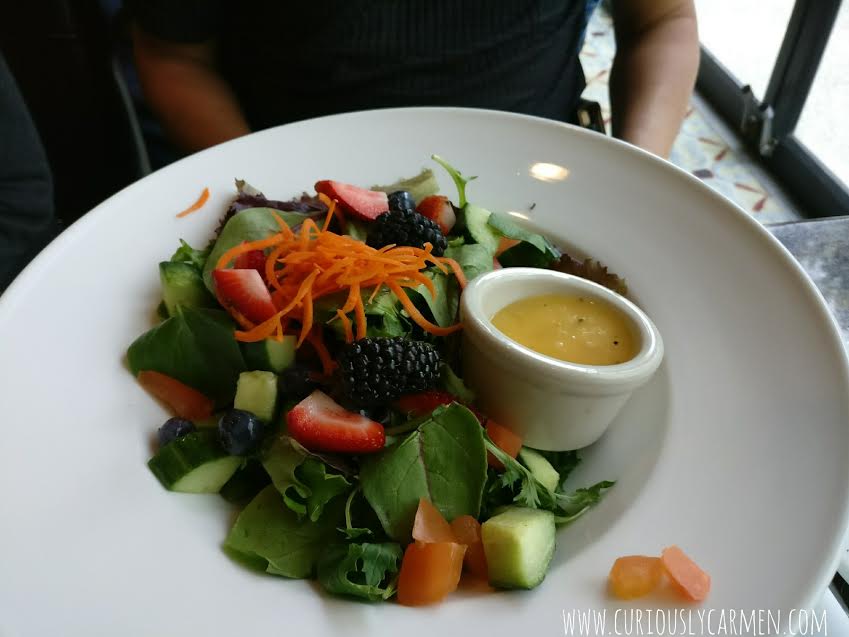 Mixed salad: The mixed salad was very fresh! I appreciated the decent amount of berries in the salad.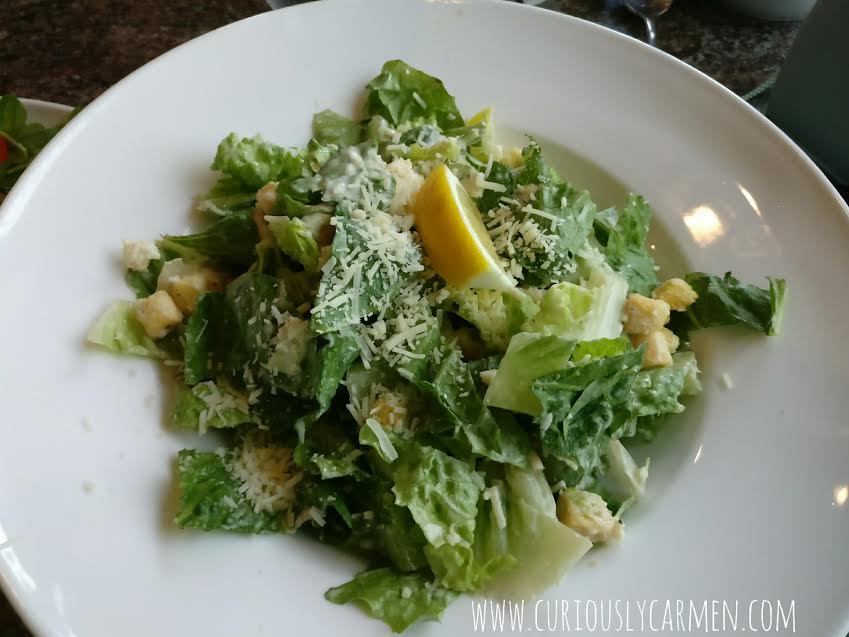 Caesar salad: Again, the salad leaves were fresh and crunchy. Not much to complain about either.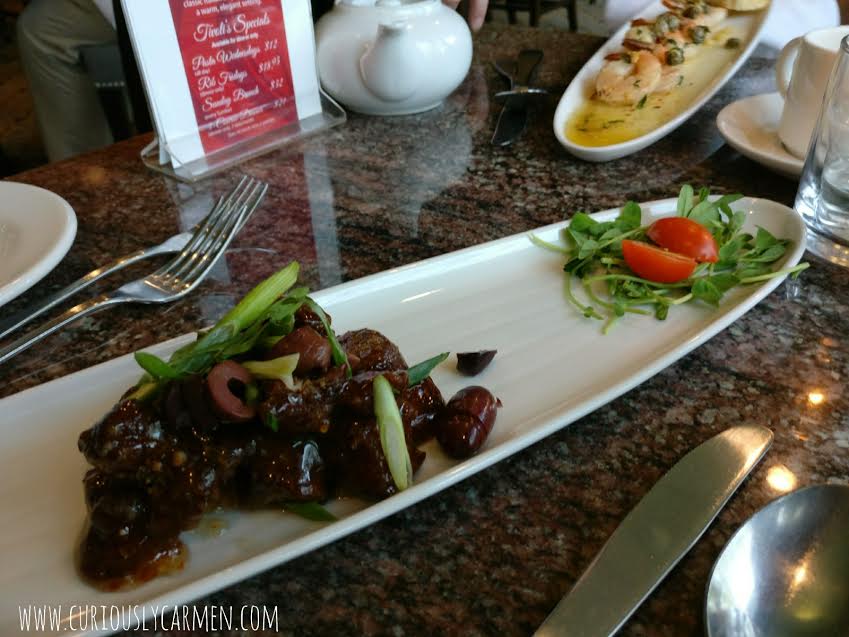 Sweet & spicy beef bites: We really enjoyed these! It tasted like Chinese sweet and sour sauce. The fried Alberta AAA beef cubes were also seasoned with Mediterranean spices. Talk about mix of cultures!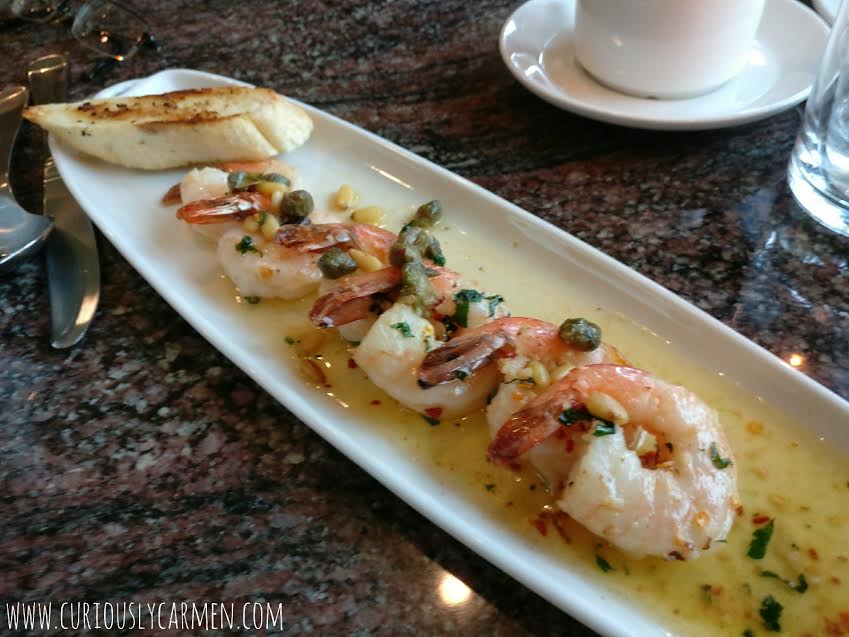 Sauteed garlic prawns: The prawns were fresh and had that nice snap to it. They were also slathered in butter which made it even tastier.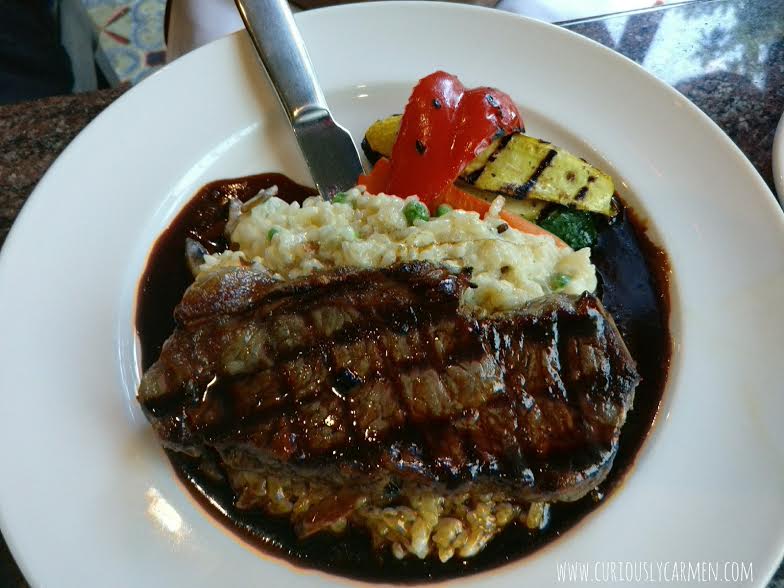 NY Steak: For $5, we could upgrade our Groupon to a NY steak. One of my dad's favourite things at Western establishments is steak, so naturally we had to get this. It came a perfect medium rare and was nice and juicy.
The sides were a creamy mushroom risotto and grilled veggies.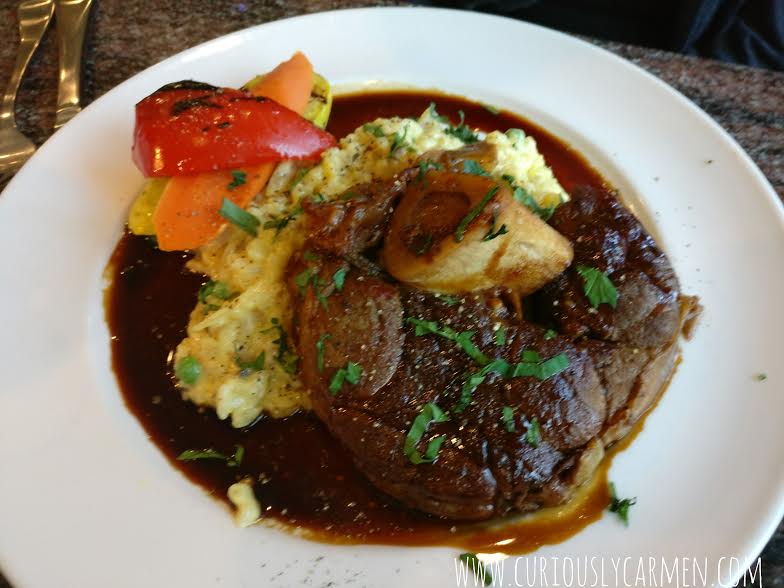 Veal shank: The veal shank was also cooked excellently. It was tender and full of flavour. It came with a saffron-mushroom risotto, which was creamy and delicious.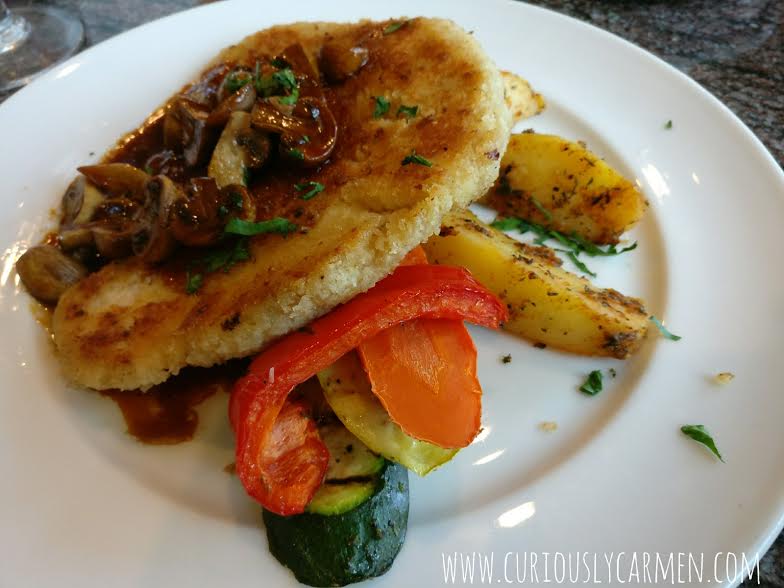 Chicken parmigiana: Considering how tasty everything else was, this was everyone's least favourite. The breaded chicken reminded me of those microwave dinners. It was also quite bland. I guess they're better at their beef.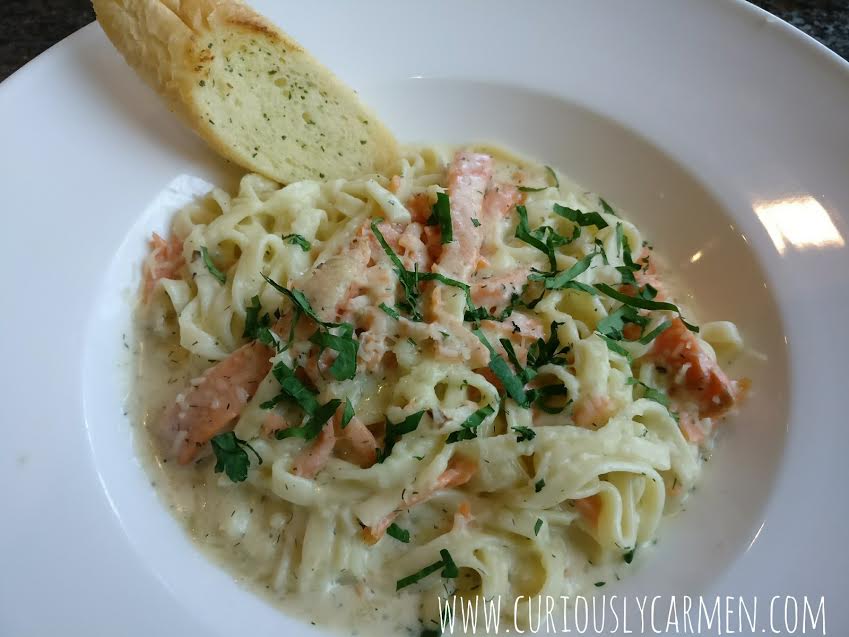 Smoked salmon linguine: There was a very generous portion of smoked salmon in this plate! With every forkful, we were met with smoked salmon in our mouth. It was a bit bland but easily fixed with a dash of salt. The boyfriend packed this for lunch the next day, and apparently it was even better since the flavours had soaked in more!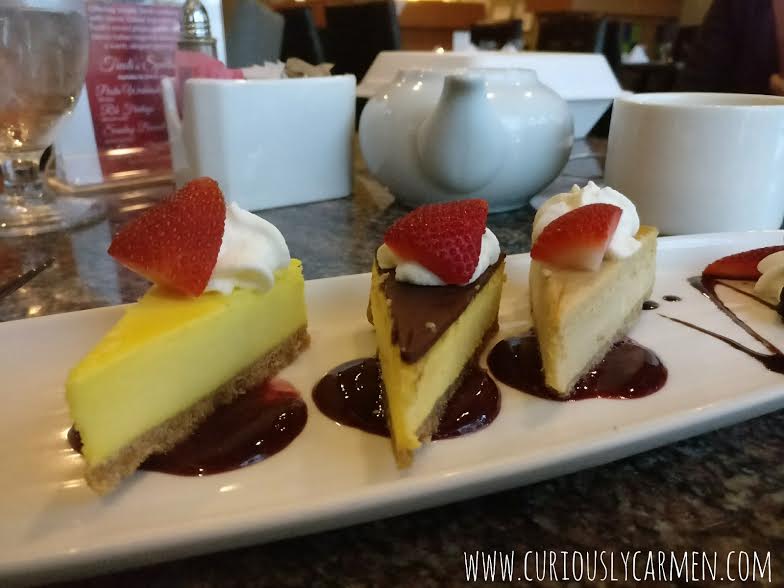 Cheesecake trio: I don't remember the exact flavours of the cheesecake, but everyone quite enjoyed it. Unfortunately, everyone was too full from the appies and entrees so we couldn't finish this.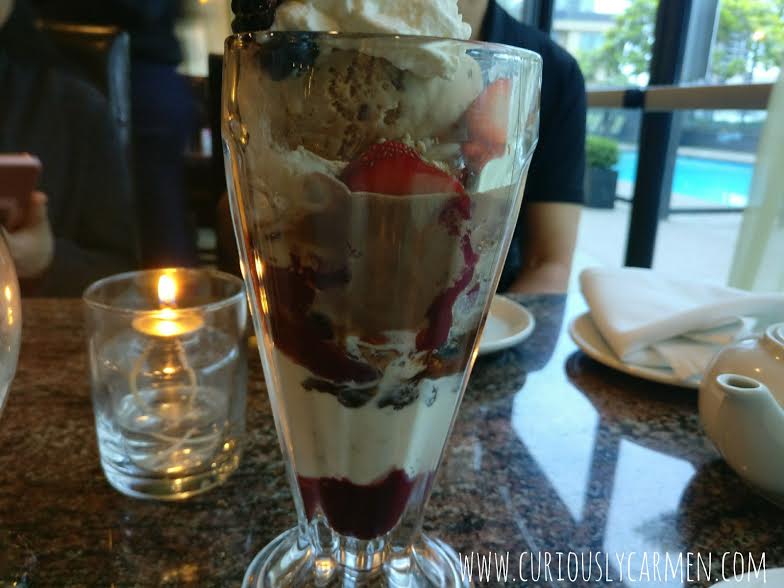 Ice cream parfait: Whoa!! Take a look at this monster! It came with layers of ice cream and fruit. It would have been easier to eat as a sundae since we were all sharing (well, I couldn't have it so excluding me haha). Normally, this costs $10 without the Groupon so I think the Groupon was pretty worth it.
I can see why they only included 2 desserts instead of 4 because you are guaranteed to be stuffed after the appies and entree!
Overalll, we all left really stuffed and satisfied. The Groupon is definitely a good deal and I'm glad I bought it, otherwise we would have missed out on a delicious meal. I would consider getting the Groupon again for the next special occasion.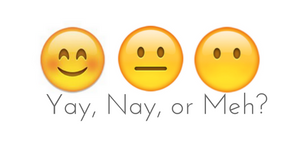 Yay!