I conveniently found TonTon Sushi while scrolling on Instagram one day. Why conveniently? Because I was meeting Cola the following week in the Cambie area and was looking for a place to have lunch! TonTon Sushi opened about 3 months ago, and replaced Sushi Aria.
I enjoyed it and brought the boyfriend here a week later since we were in the area! It was either here or Sushi Hub, which is also a great choice.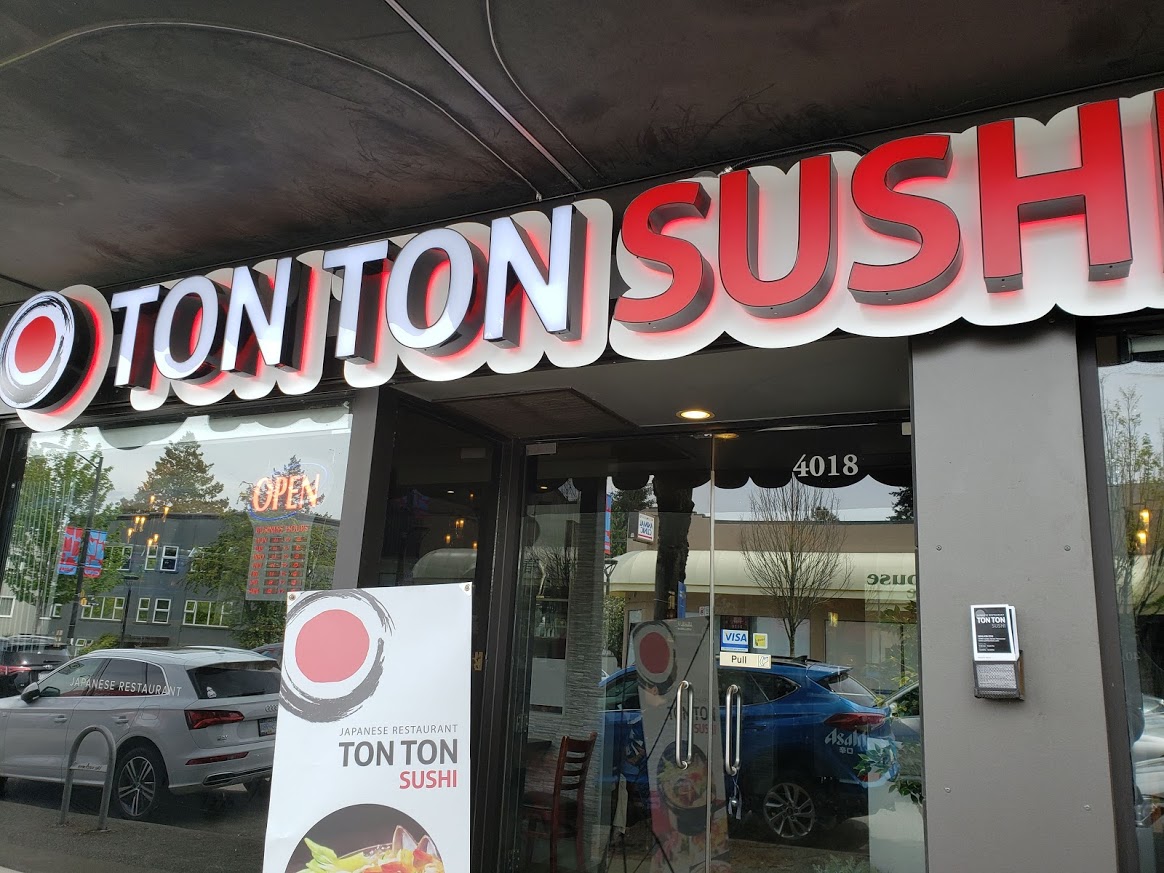 TonTon Sushi wasn't super busy when we went, I guess it is still a bit under the radar. We were quickly seated and service was friendly throughout the meal although it was hard to get the bill at the end.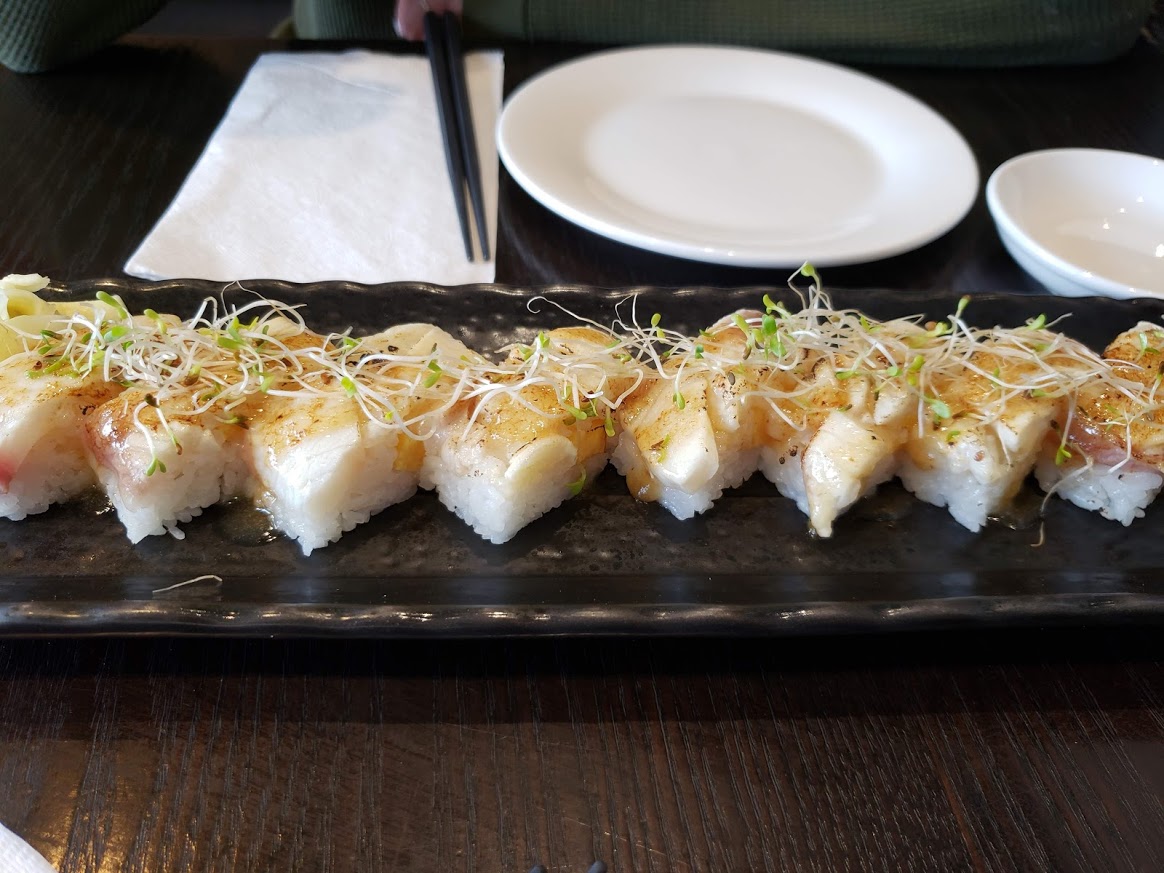 Hamachi oshi: Oshisushi is something I haven't had for awhile, because I find that restaurants often out a lot of sauce (eg. pesto) on it that could possibly contain dairy. Cola was too full to finish, so after checking with the waitress to make sure it was dairy free, I had a piece!
The oshisushi was sooo good. It was lightly torched so there was a delicious grilled and smoky flavour to it. There was a miso sauce on top that added some subtle flavour. Inside the sushi rice, there was a small piece of tamago! I'm so glad I tried a piece.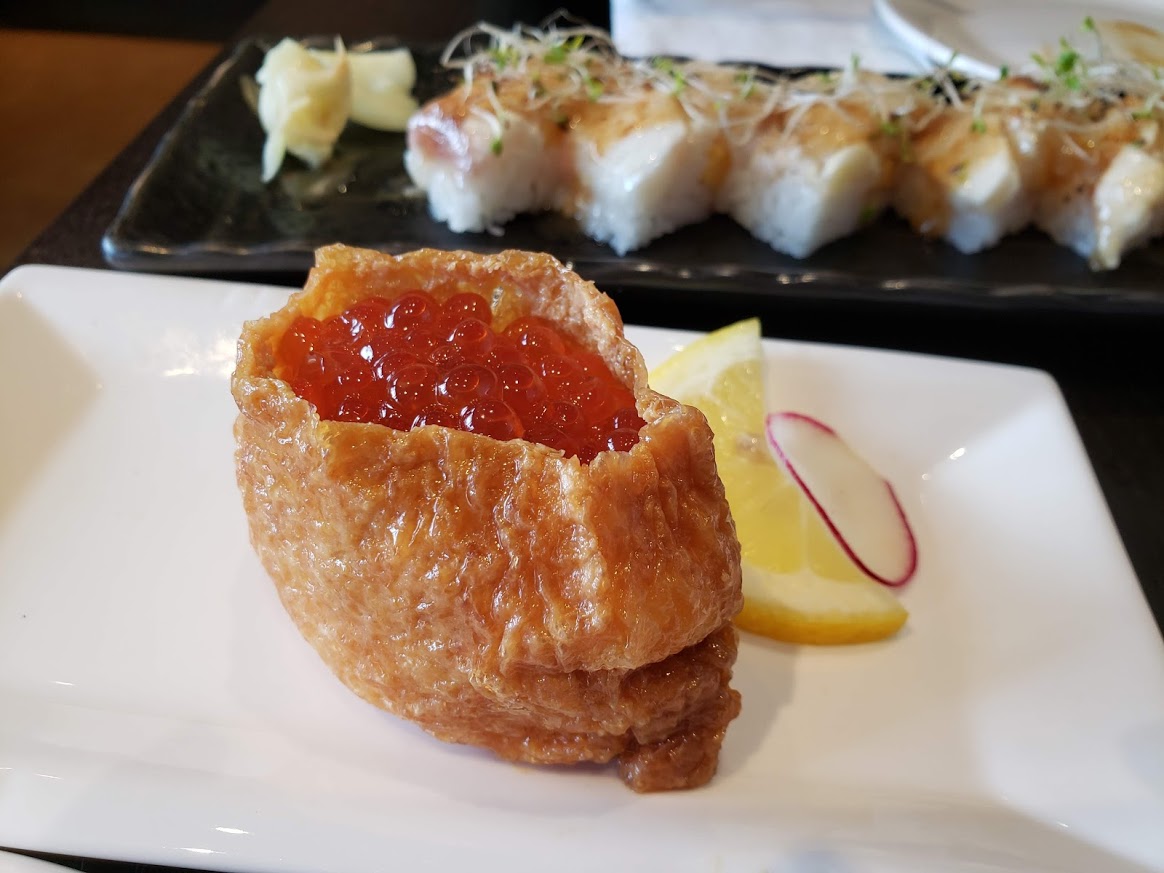 Ikura inari: This was something unique as well! Cola decided to try this because she hasn't seen it at other restaurants. It was essentially a big inari nigiri topped/filled with ikura.
She quite enjoyed this dish as well. Normally, she doesn't order inari by itself because it is too sweet. But she said that the salty ikura helped balance it out and the two flavours complemented each other well.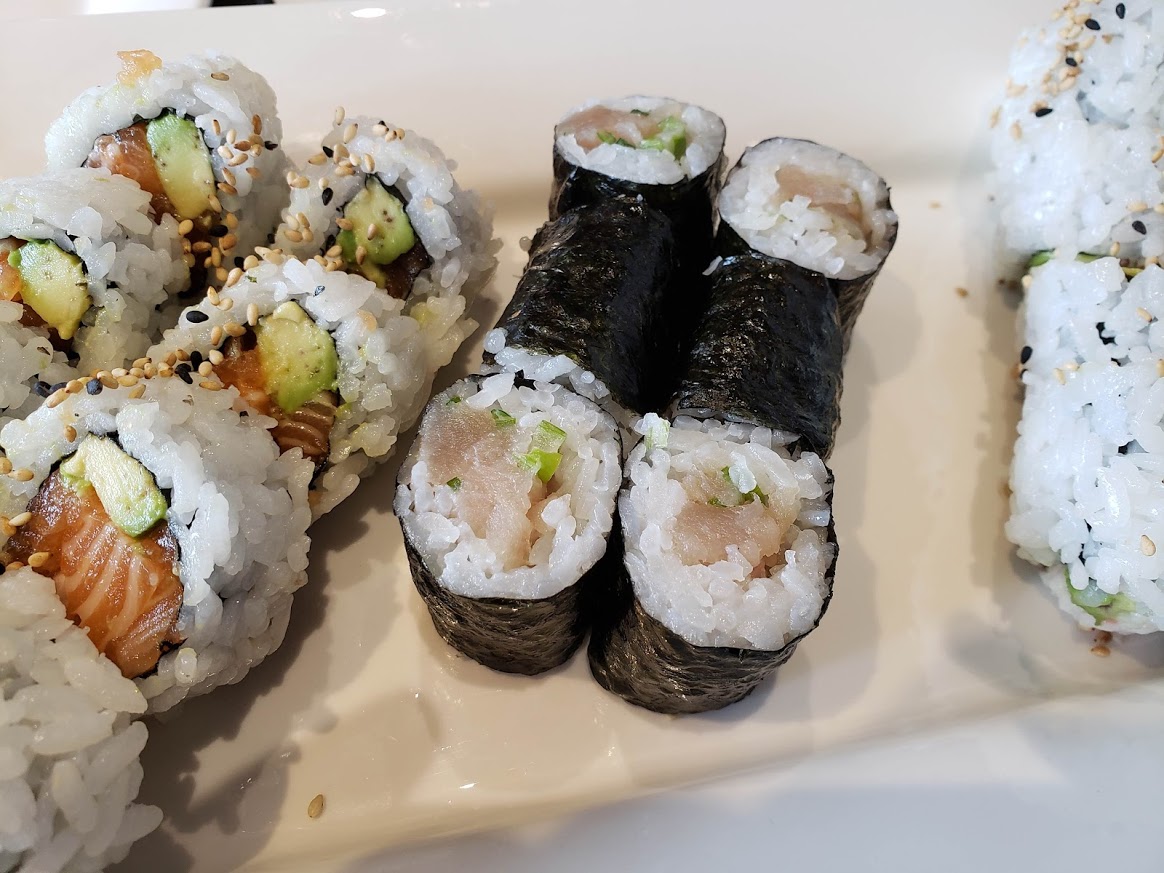 Negitoro roll: One of my go to rolls! The negitoro was fatty and fresh. They were very generous with the portion filling.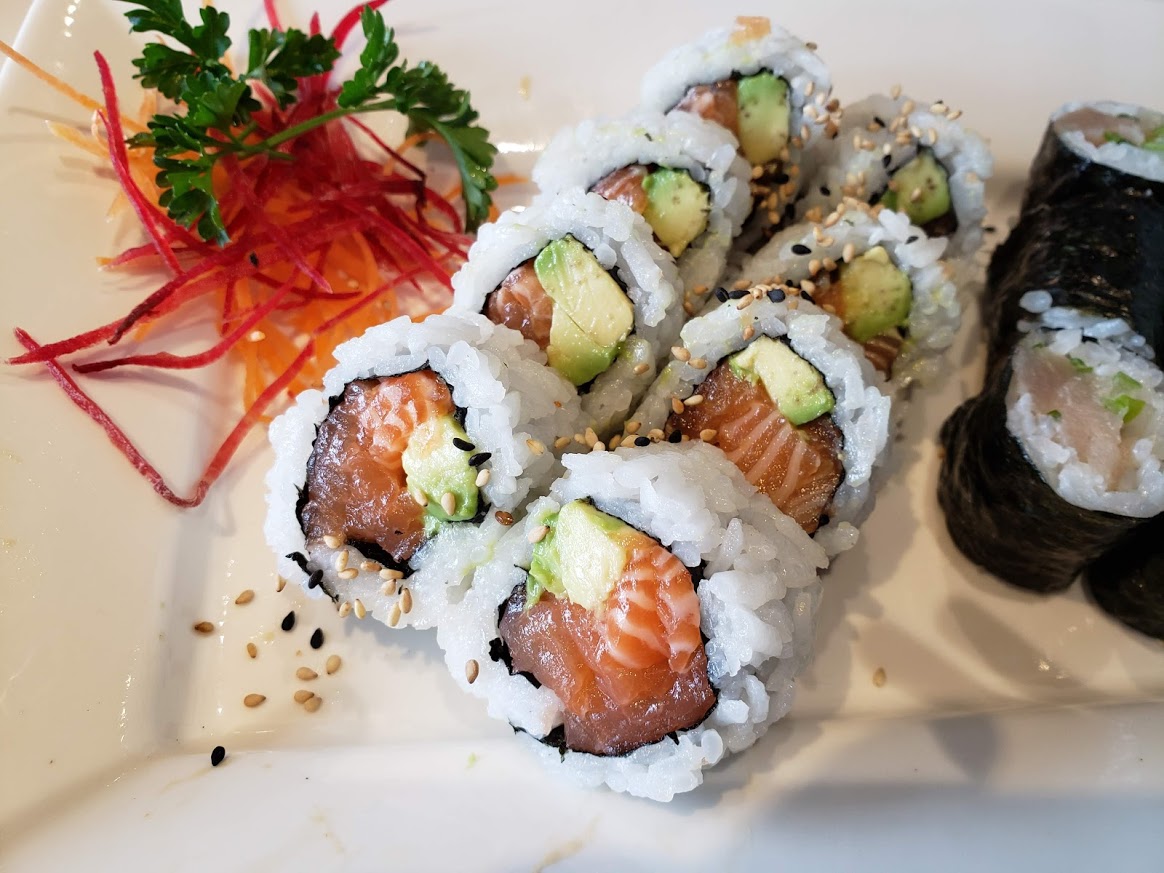 Salmon avocado roll: There was a mix-up and they brought me a yam tempura and avocado roll. I would have just ate it but I can't really eat deep fried foods these days and wasn't trying to ruin the rest of our afternoon, so I told them about the mistake.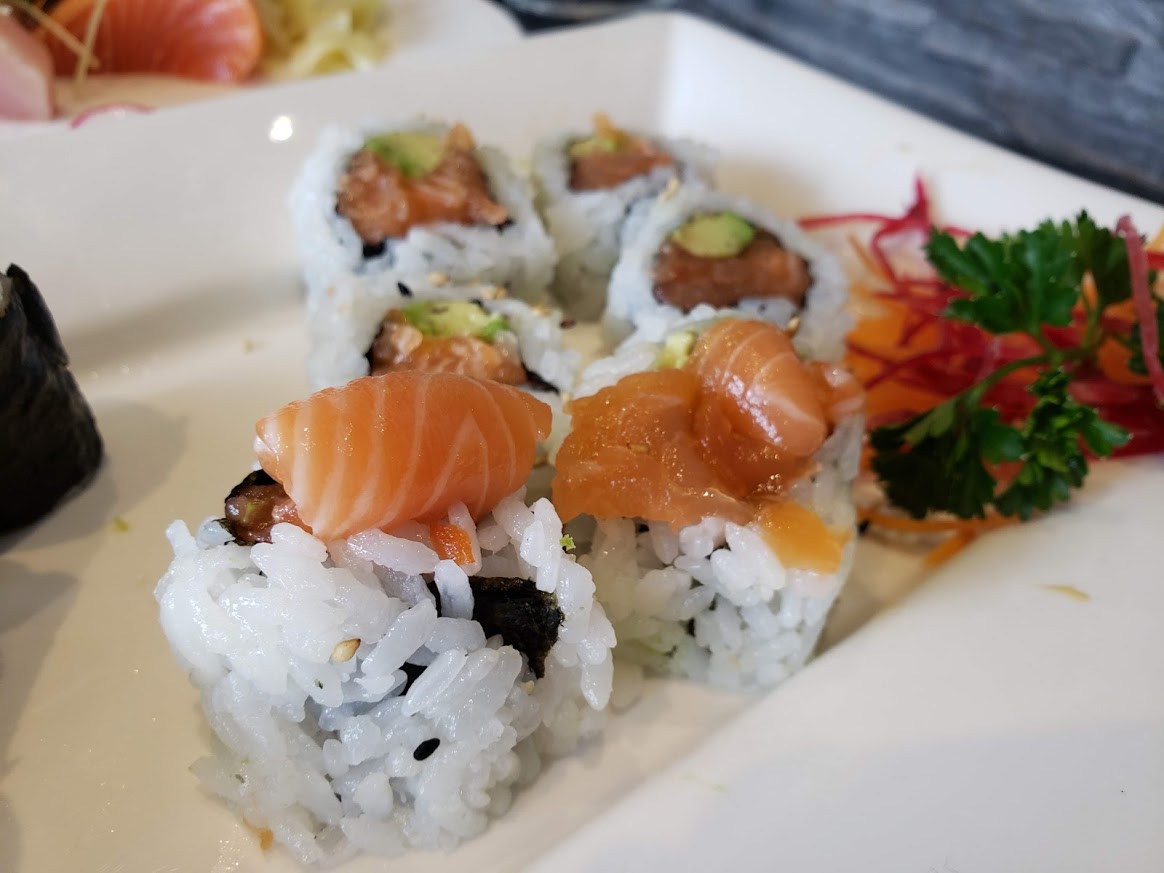 Just like the negitoro, the salmon and avocado was bursting with ingredients! There was so much fresh salmon sashimi inside that it was overflowing. Just look at this picture from the last two pieces! In addition, the avocado was ripe and creamy.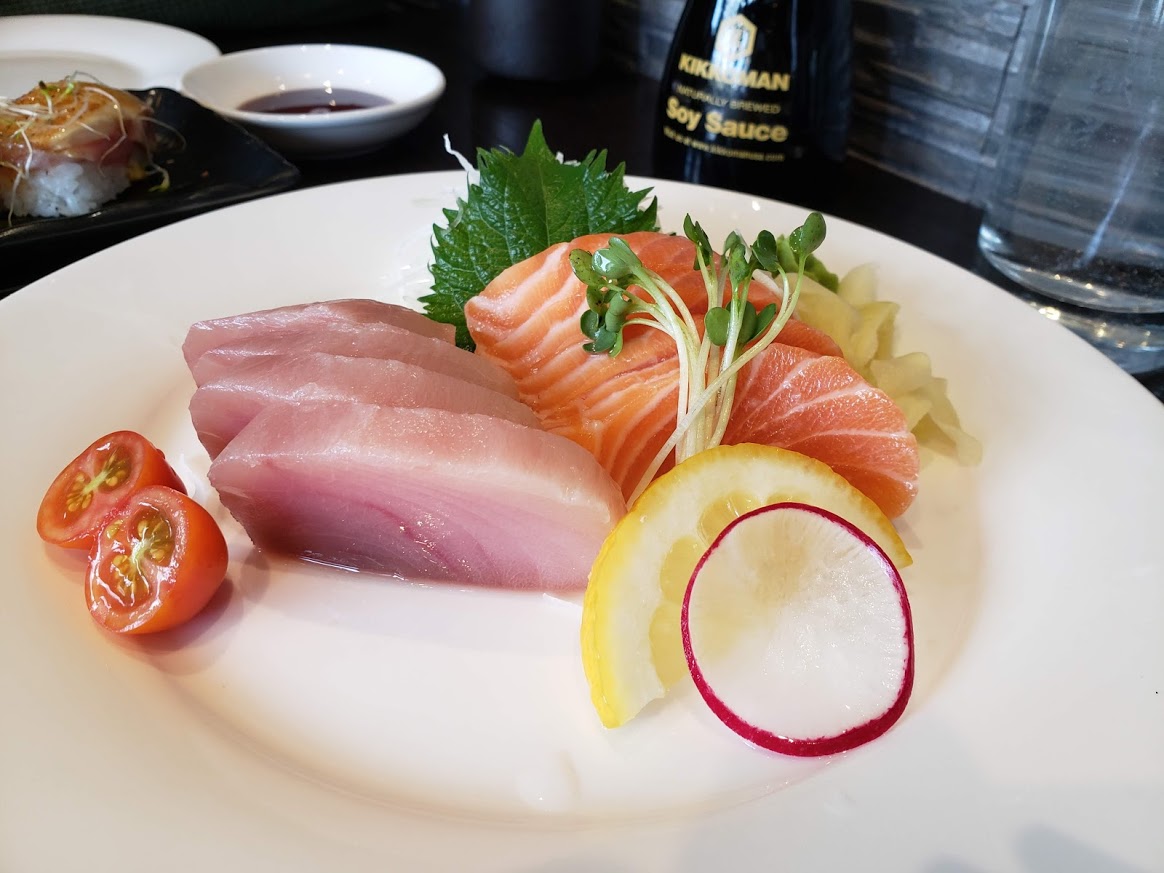 Tuna and salmon sashimi: We also split a sashimi. The plate was a bit watery from defrosting, but the fish itself tasted fresh and delicious.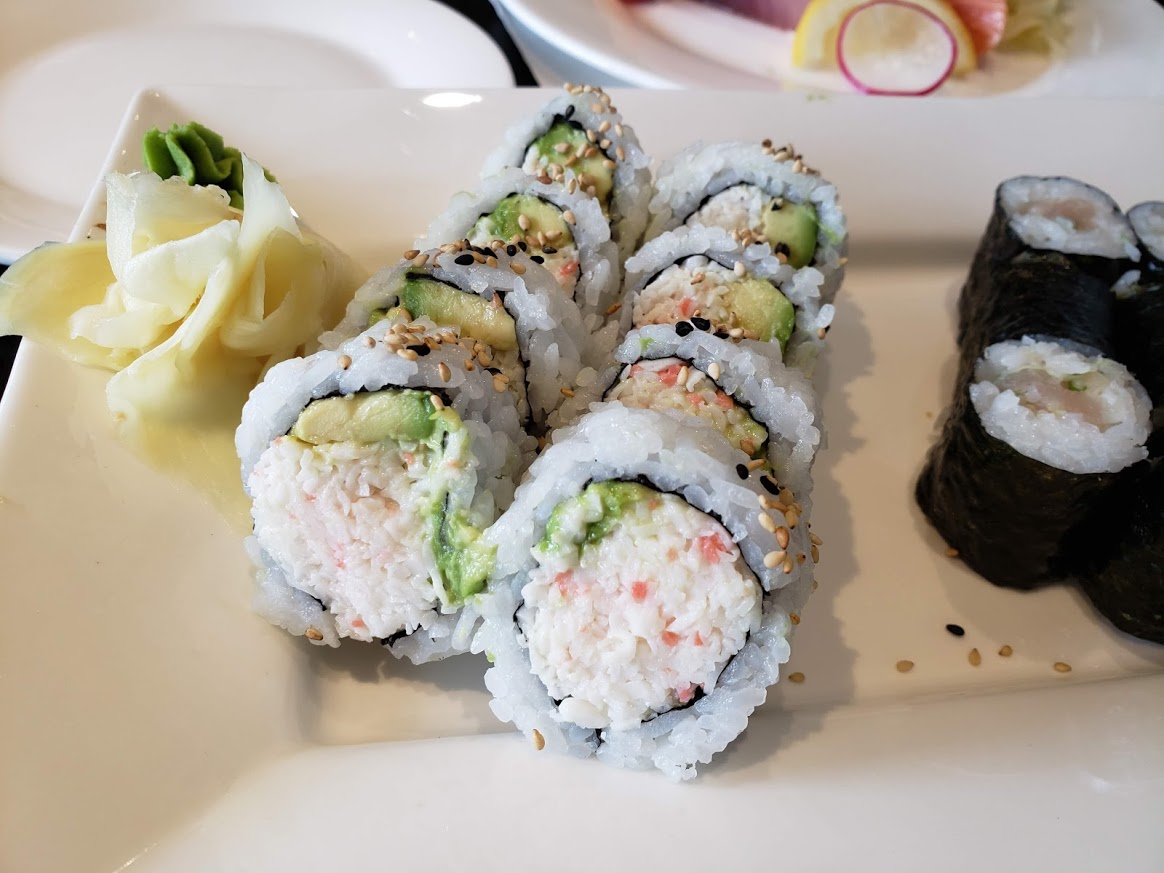 California roll: This is sad…. I ordered the California roll, but ended up being pretty full from the other 2 rolls, sashimi, and the oshisushi. So, I packed up the entire California roll…. and realized I forgot it at the restaurant a few hours later. BOO!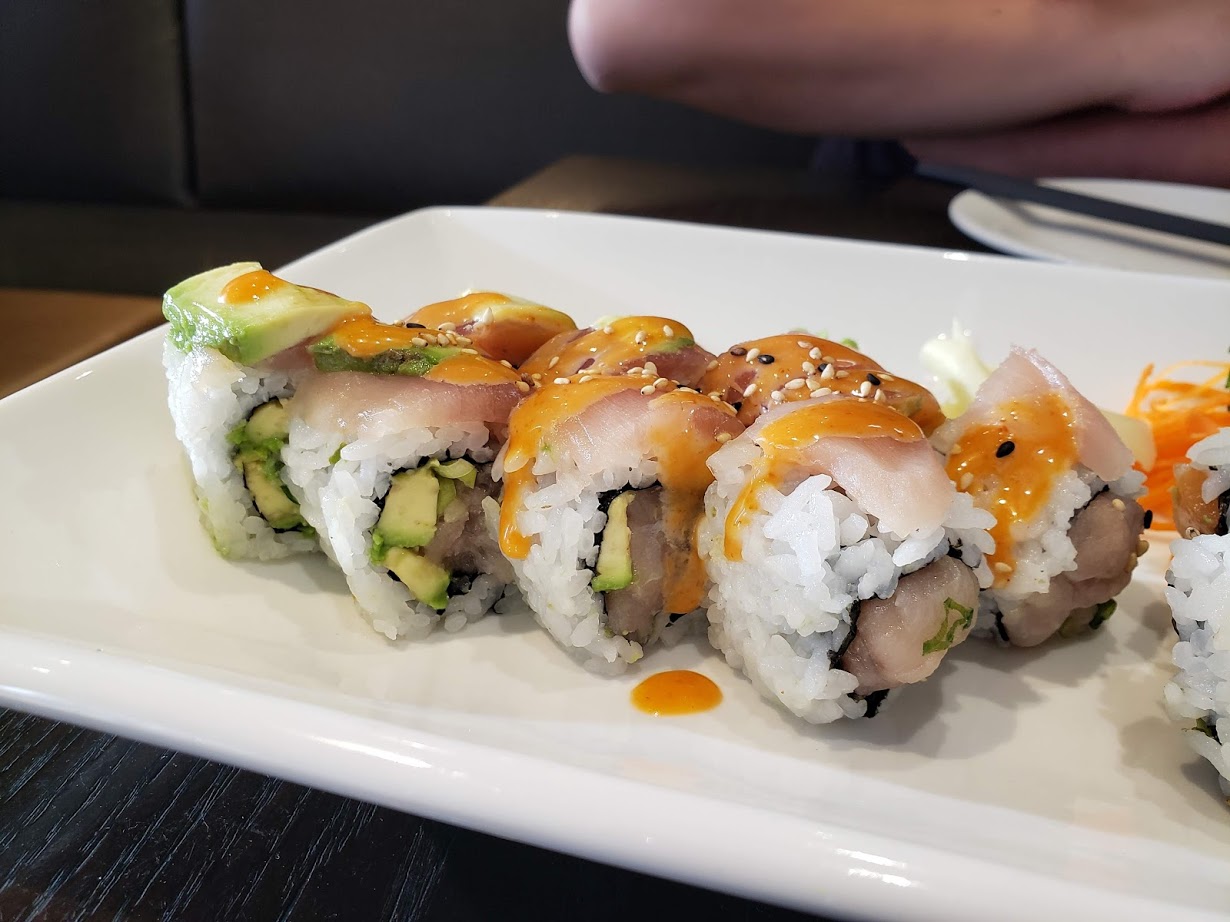 On the second visit with my boyfriend, we ordered most of the same things (hamachi oshi, ikura inari, salmon avocado roll, and negitoro roll) so I won't review them again, because the taste and quality was the same.
Ocean Pacific Roll: Since we love tuna, the boyfriend wanted to try this roll which is a tuna lover's paradise. It was fresh, however, for the price of $10, it was not worth it.
TonTon Sushi was delicious and everything was really fresh. It would be a good option if you were craving sushi in the area.