Right after the wedding, the husband and I went to Nanaimo (plus a day in Tofino) for a few days to relax and unwind after a crazy summer. This post will be mostly photos, and short and sweet. Mainly, it's for myself to remember where we ate for if we came back to Nanaimo!
We stayed in downtown Nanaimo at the Coast Bastion hotel. We had some minor complaints about the hotel (more dated than the photos looked, public parking lot where you have to take a elevator to the hotel, then walk to a second elevator to get to your room was a bit inconvenient) and wouldn't stay again here, but the location was perfect. I should have taken photos of the room for a review but blogging had completely slipped my mind then.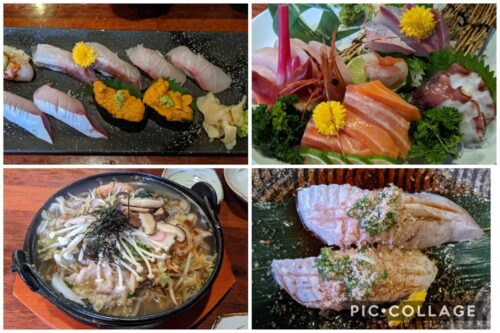 Nori Japanese Restaurant: This had really high reviews online, so we went and it did not disappoint! This was our favourite restaurant on the trip, and we came back here right before we boarded the return ferry. I highly recommend making a reservation because it is always packed. The atmosphere was bumpin' and modern too. They are an authentic Japanese restaurant with high quality sashimi. Our favourite was the yosenabe udon, which had amazing umami flavour and was a seafood based broth.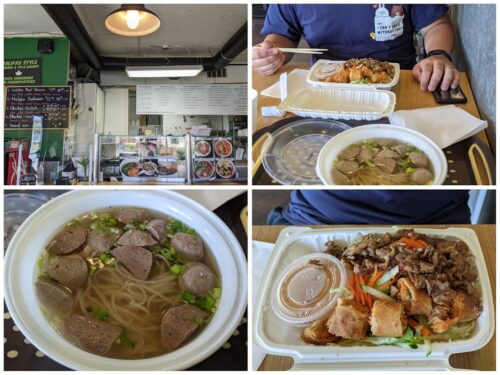 Saigon Subs: This was located in the small town of Duncan BC, and we came here for a late lunch after a drive out to the Cowichan river. Our expectation was pretty low due to a small town with not much Vietnamese options. This restaurant also served donairs which we found funny! We ordered a vermicelli bowl and pho. Both were pretty meh but it was alright for this area. If we were in Vancouver, this would not be good! Lol!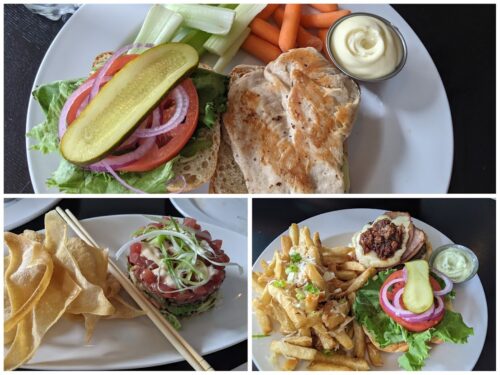 Top Notch Burger: This was a recommendation from my aunt and was conveniently located across from our hotel, inside the Best Western! They are a sister restaurant to The View restaurant, which is more upscale. We enjoyed the burgers here a lot, and the husband ended up coming back again for takeout on our last day for lunch. Their tuna poke was also really good! They also had many dipping sauces to pick from. We really liked the basil aioli and truffle aioli!
Basic Goodness Pizza: This was in Tofino and we came here for dinner before driving back to Nanaimo. We wanted to stay in Tofino but the accommodations within our budget were already sold out, so we decided to come for a day. I do not recommend doing this because we spent 8 hours on the road that day and were sooo tired. It would have been 6 hours but there were highway closures going there and back.
Anyway, the pizza here was good but be prepared to wait a long time. They have signs informing customers that there is usually a wait because they only have 1 pizza chef (the owner), and if you're going to be rude then go elsewhere. So, we already expected the wait. Our only complaint is that the pizzas were dripping with olive oil.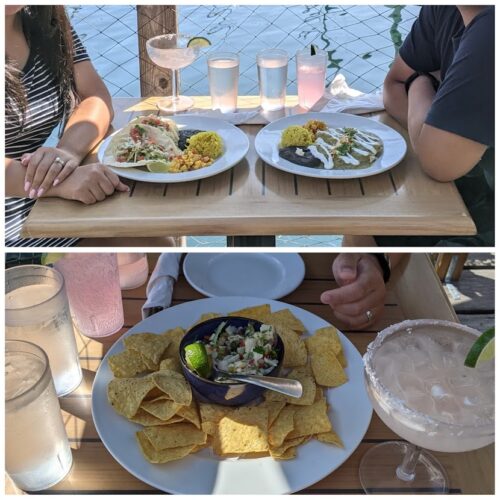 Penny's Palapas: This is a small outdoor restaurant located on the pier, just steps from our hotel! While walking around the pier on the first day, we noticed it and decided to try it. The food was hit or miss, but the atmosphere and service was great! You'd come here more for the views than the food. On the first visit, the shrimp ceviche and grilled fish tacos were amazing. The enchiladas weren't good. On the second visit, I ordered the grilled fish tacos for lunch while the husband got Top Notch Burgers. The fish tacos during the second time weren't good, because they were soggy. Our server actually remembered us from a few days before too!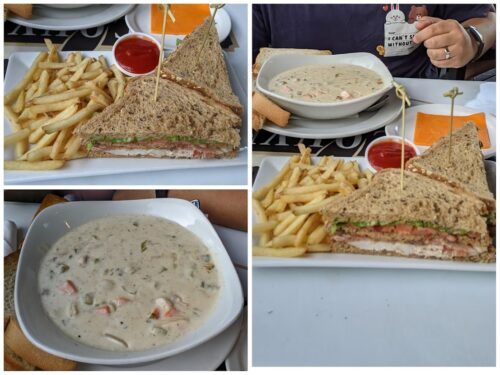 Lighthouse Pub: Just no. We came here because it was right on the water, but the food was awful. The husband's clam chowder had very few, miniscule pieces of previously frozen seafood. His stomach was not feeling well after eating it. My chicken sandwich was lackluster and I could have made a better one at home myself.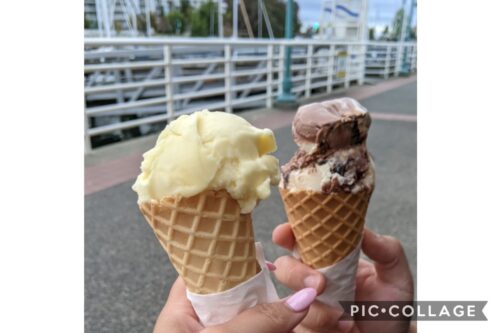 Waterfront Confections: We came here a couple of times for dessert. The highlight was the husband's Nanaimo bar flavoured ice cream. I had the pineapple sorbet which was good too (but not as good as the Nanaimo bar ice cream), and was reminiscent of the Dole pineapple whip.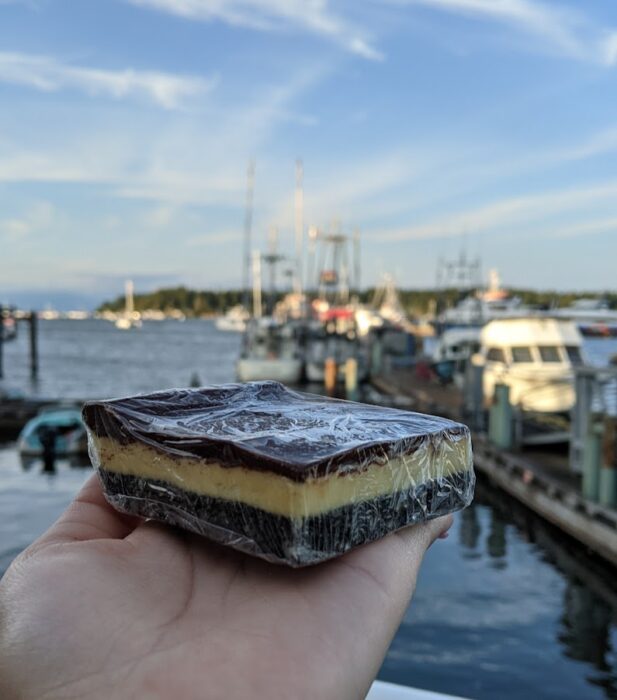 Javawocky Cafe: This is also located along the pier and was recommended to us by our server at Penny's Palapas, for her favourite spot for a Nanaimo bar. The Nanaimo bar here was amazing!
---