Continuing on our food adventures in Tokyo, Japan! Funny story, I was only going to do two parts… but then I showed the boyfriend, and he kept bringing up other restaurants I didn't talk about. So two became three! This isn't even all of the restaurants we ate at in the 8 days. Come to Tokyo with a hungry stomach!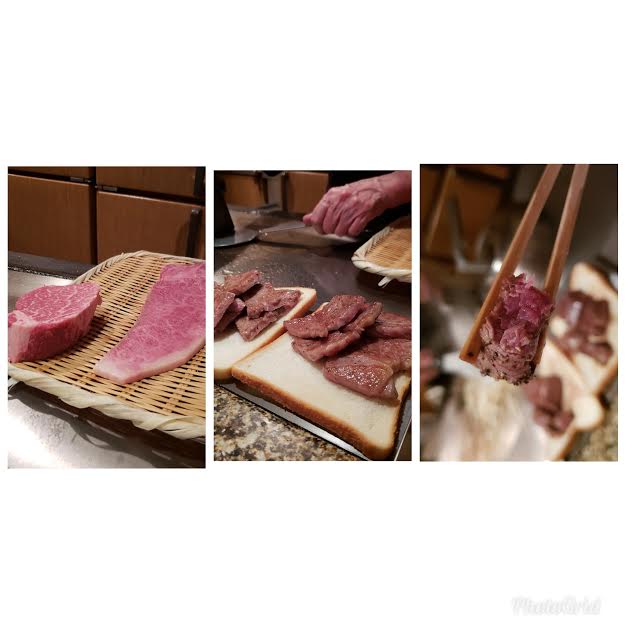 Hakushu Teppanyaki: OMG, Kobe beef. This was our one major restaurant splurge… we both did not want to leave without trying Kobe beef. We were worried that we couldn't get in without a reso, but luckily the owners squeezed us in the same night.
The Kobe beef was life changing… I've never had such amazing steak before. So incredibly soft, and buttery.. we were on a steak high for the rest of the evening. We thought the bread was a bit strange, but it is used to soak up the precious Kobe beef juice so you can enjoy that after the steak. Highly recommend having Kobe beef at least once in your life!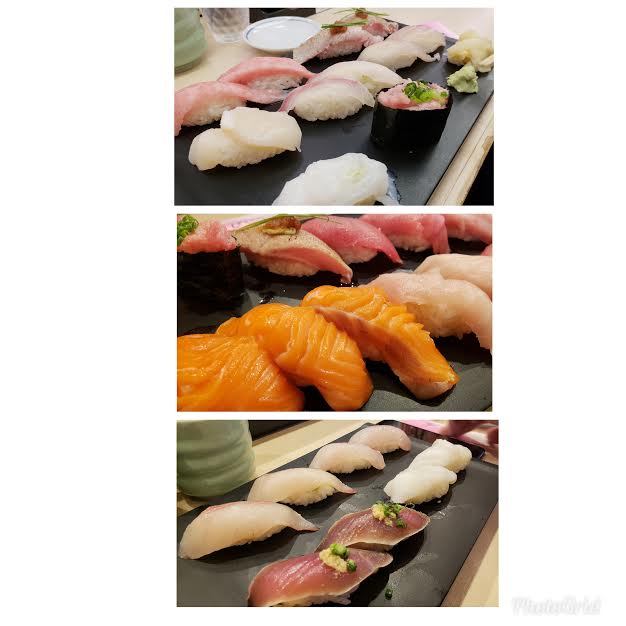 Sushi Zanmai: This is yet another chain in Tokyo, and personally, my favourite nigiri sushi of the trip! We went to two different locations, in Shinjuku and Shinokubo, but I liked the one by Shinokubo more. I've never had such amazing and fresh salmon nigiri in my life… for only 100 yen which is $1.15 CAD!
They also had really good fatty tuna. This is more of a sit down restaurant where you order. It was also really cool to watch the sushi chefs make our nigiri. They do it so fast and artfully!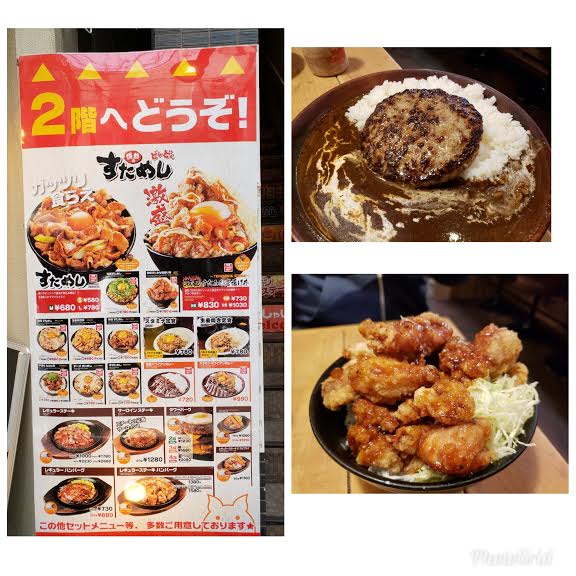 Sutameshi: This was one of the restaurants that we randomly stumbled across, and turned out to be really delicious! The one we went to was on the second floor of a building in Akihabara.
Japanese people love their hamburger steak, which is essentially a hamburger patty with a side of rice and sauce. I couldn't leave without trying one, and it was so good! The patty was simple but juicy, and the curry sauce went well with it.
The boyfriend ordered a fried chicken bowl and it was so good as well. It had a very strong garlic flavour, like deep fried garlic chicken.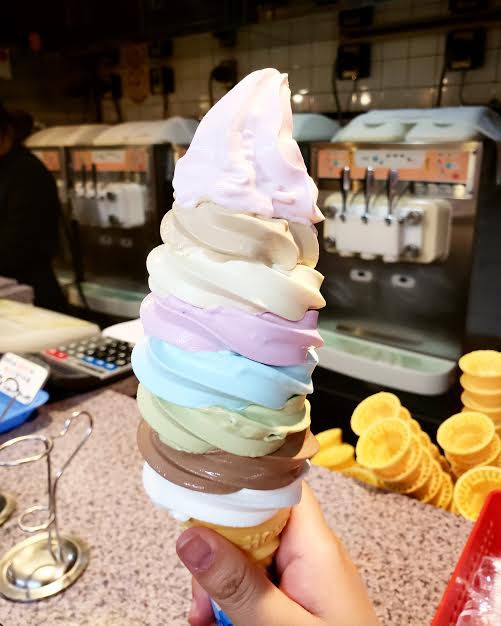 Daily Chico: Eight. Layer. Soft. Serve. Need I say more?! We came here on the last day following a recommendation from a friend. It is unassumingly located in the basement of Nakano Broadway.
The flavours change often, but the 8 eight flavours we had that day were: vanilla, chocolate, strawberry, coffee, chestnut, grape, green tea, and soda pop lemonade.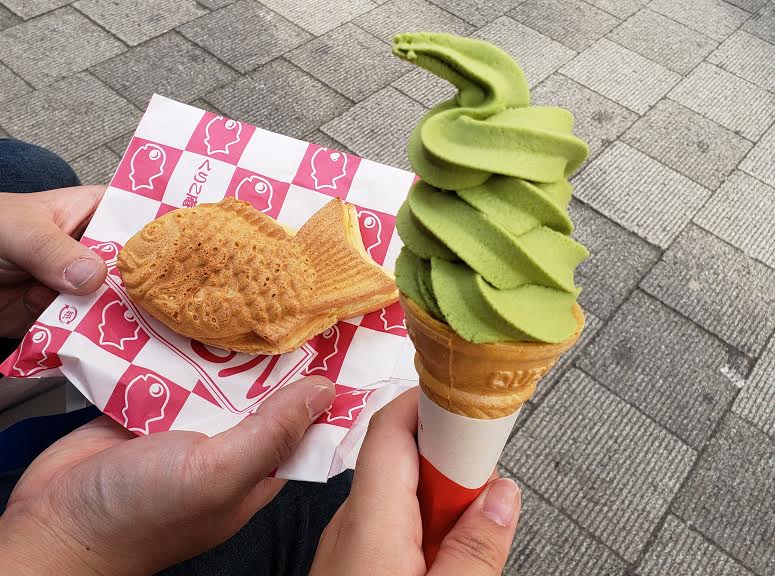 Akihabara Kurikoan: Going to Akihabara was full of pleasant food discoveries! A couple of hours after having lunch at Sutameshi (see above), we randomly saw a stand that served taiyaki. Actually, we spotted it because we wanted matcha soft serve. At the last minute, the boyfriend decided to also try their taiyaki since most people were ordering that.
Well, it was a wonderful decision on his part because it was delicious! Surprisingly, we both have never tried taiyaki before. The matcha ice cream in Tokyo has a more natural and earthy flavour, so don't be expecting the highly sweetened matcha from Starbucks. Both the soft serve and taiyaki were delicious, and this spontaneous decision led us to source out other taiyaki places on the remaining days of our trip.