Since I have been confirmed with lactose intolerance (lab test) a few months ago, I've been really mindful of the food I eat and which restaurants I go to. Although it sucks, I've come to be a lot more conscious of what I can eat. Luckily, I didn't have much of a sweet tooth to begin with so cutting out desserts and ice cream wasn't so hard.
It's the cheese that is hard to give up because I love my cheeseburgers, nachos, and other cheesy goodness. I am able to eat dairy in very small amounts without reacting (eg. a few spoonfuls of Greek yogurt because it has less lactose than regular yogurt, dark chocolate, cookies, etc) or I take Lactaid pills before eating. However, those pills don't work half the time for me since I guess my case is slightly more 'severe' so I find it easier to just avoid dairy in general.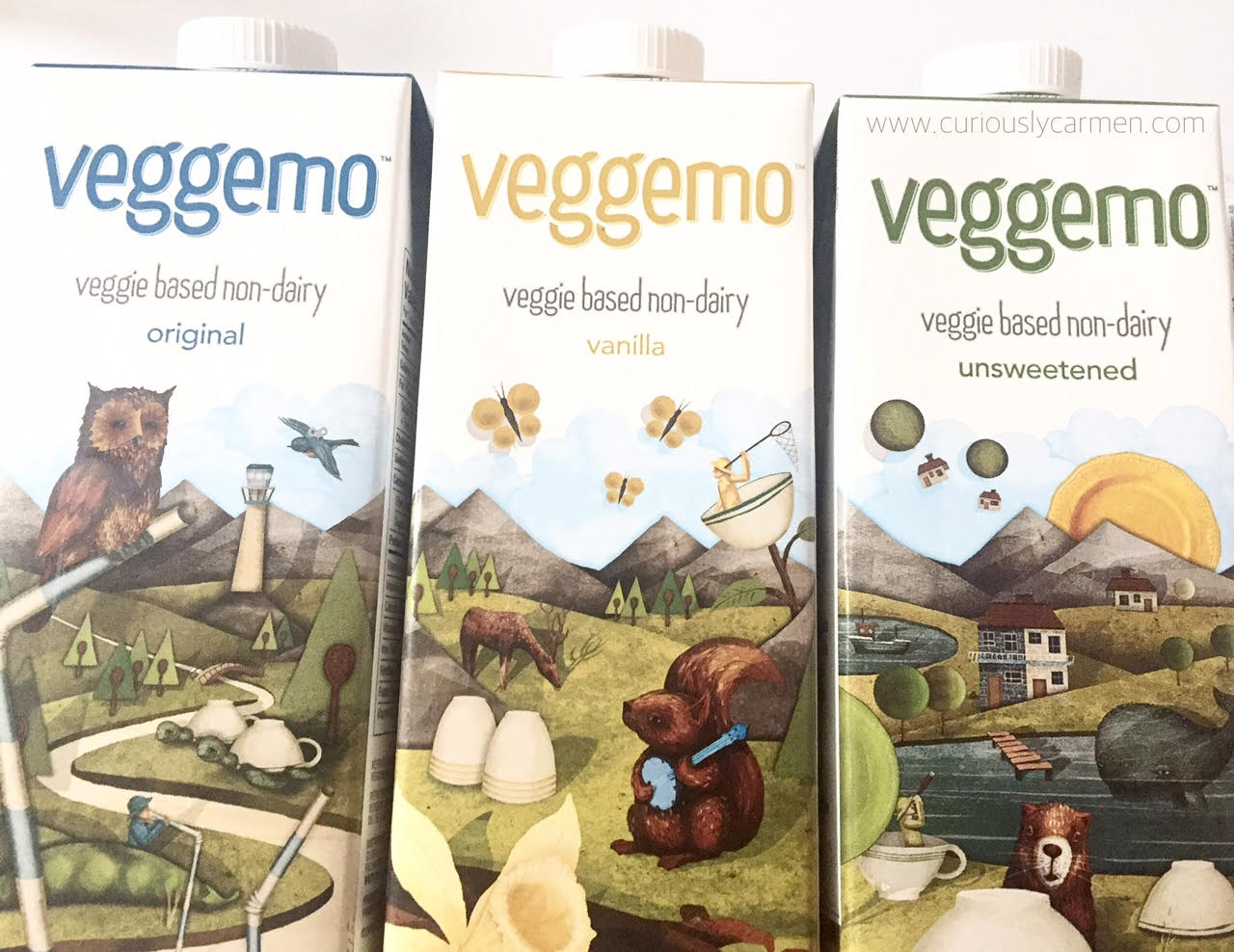 I've been trying non-dairy alternatives recently, which was why I was super excited to learn about Veggemo (Bonus points for being Canadian!). Veggemo is a veggie based, non-dairy beverage that was recently introduced on the shelves a couple of months ago.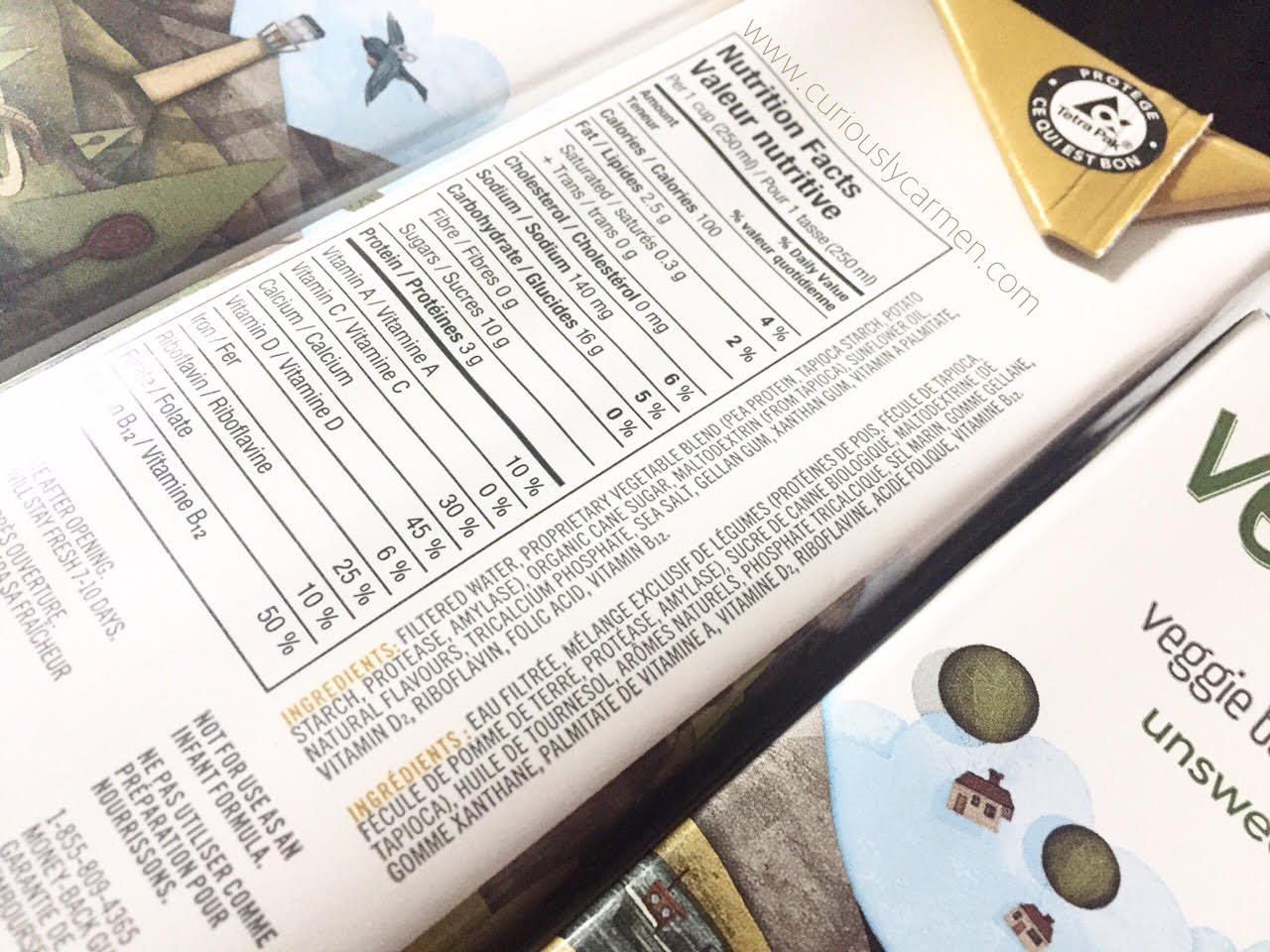 I'm always very interested in finding out how companies come up with innovative ways to combine different ingredients to resemble dairy products! Veggemo is composed of peas, tapioca, and potatoes.
The peas provide some protein and flavour, while the tapioca gives it a creamy texture. Potatoes make Veggemo smooth and easy to drink, and gives it a milky-white colour.
You can also look at the nutrition facts and ingredients in the photo above. The nutrition facts pictured are from the vanilla flavour, which slightly differs from the original and unsweetened flavours.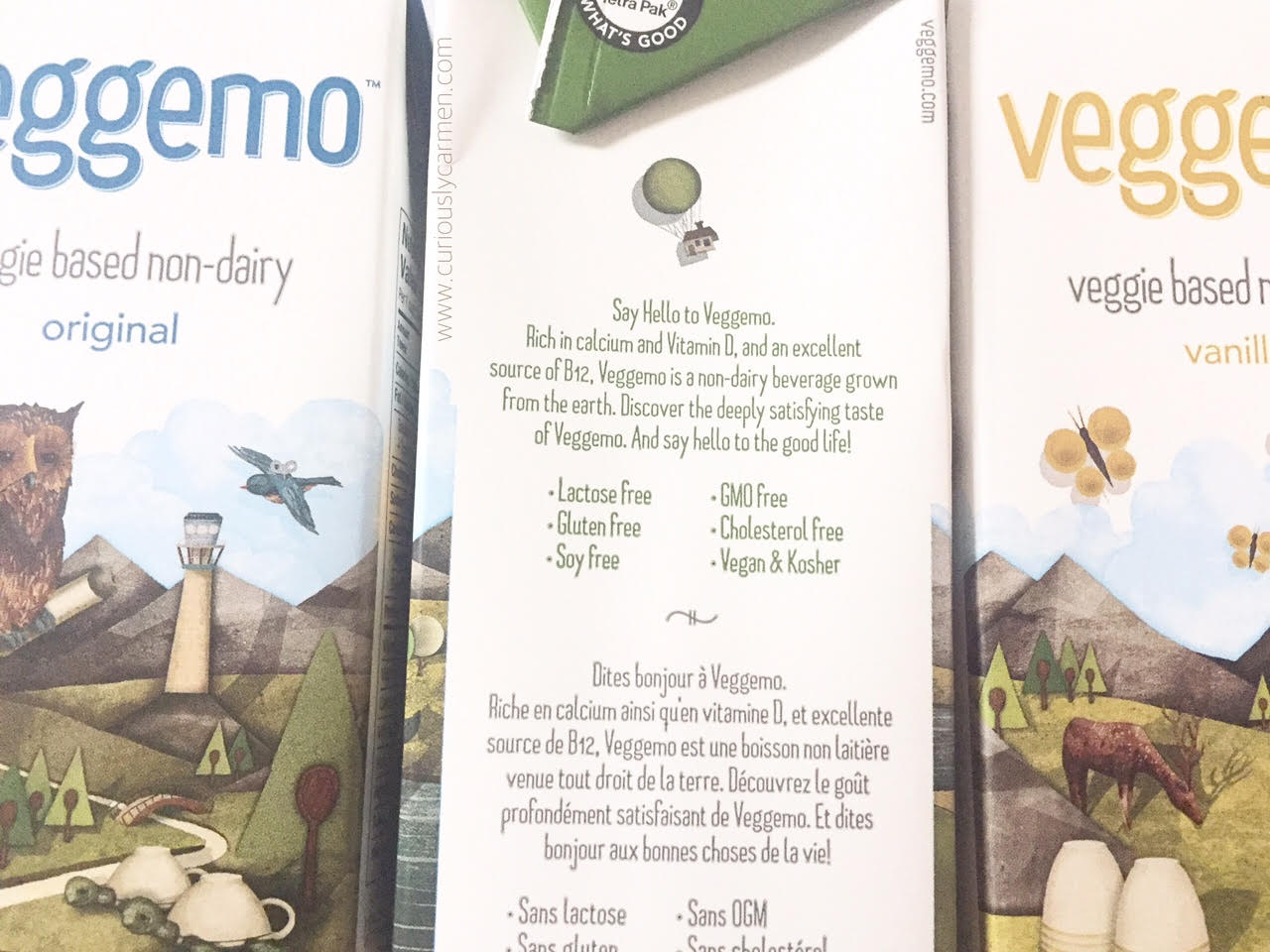 Veggemo is a great dairy substitute for those people that require specialized diets, whether it be for health or ethical reasons. At first sip, I noticed that the texture of the original and vanilla was very similar to 2% milk. The unsweetened one had the texture of skim milk.
I found it slightly creamy in texture and the taste of the original and unsweetened to be very mild. The vanilla had a slight hint of sweetness and could use a bit more vanilla taste to it!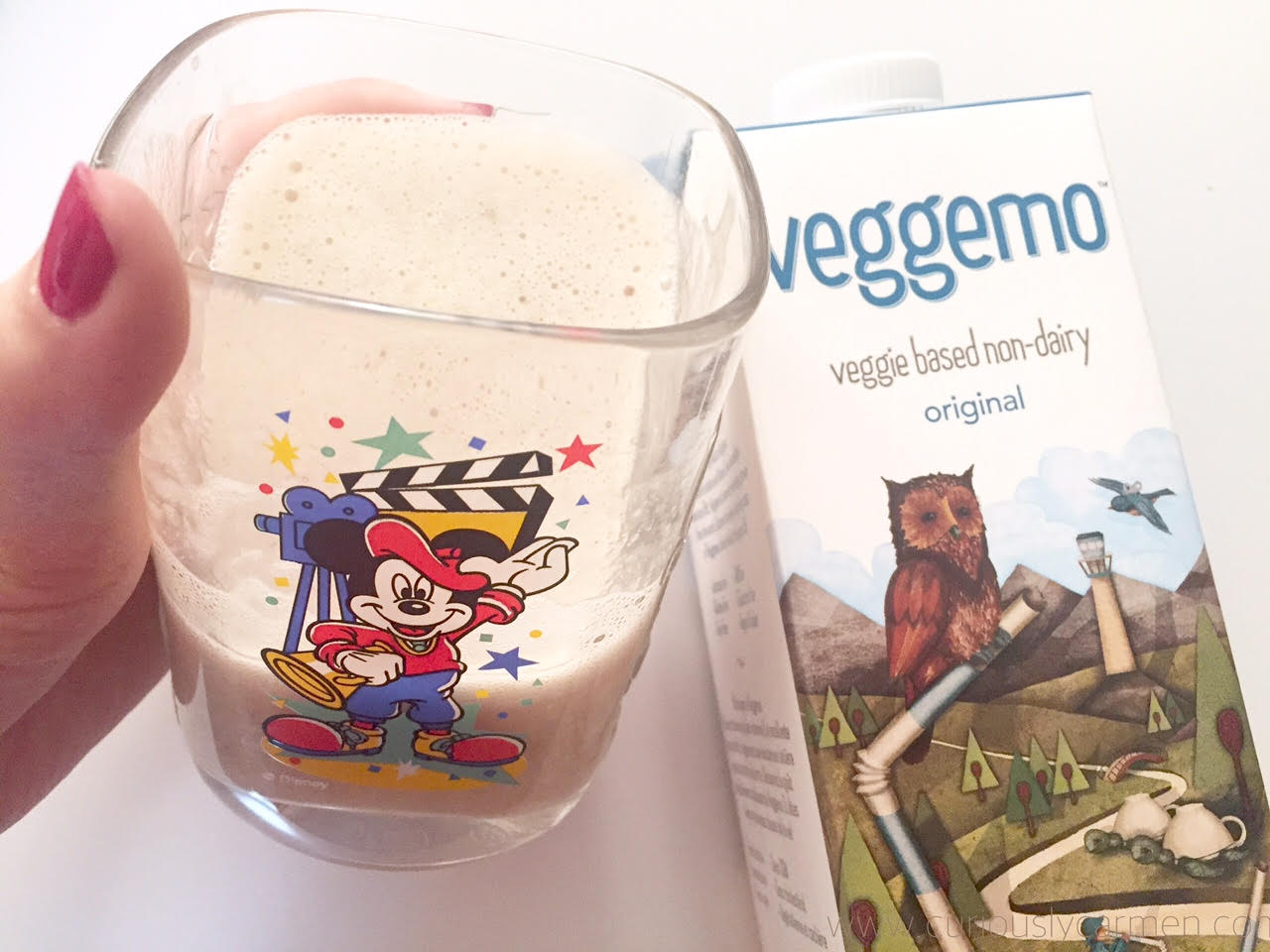 I love making smoothies with my Veggemo! I simply blended a banana and the original flavour Veggemo, which tasted delicious. It has the exact texture and taste of a regular smoothie.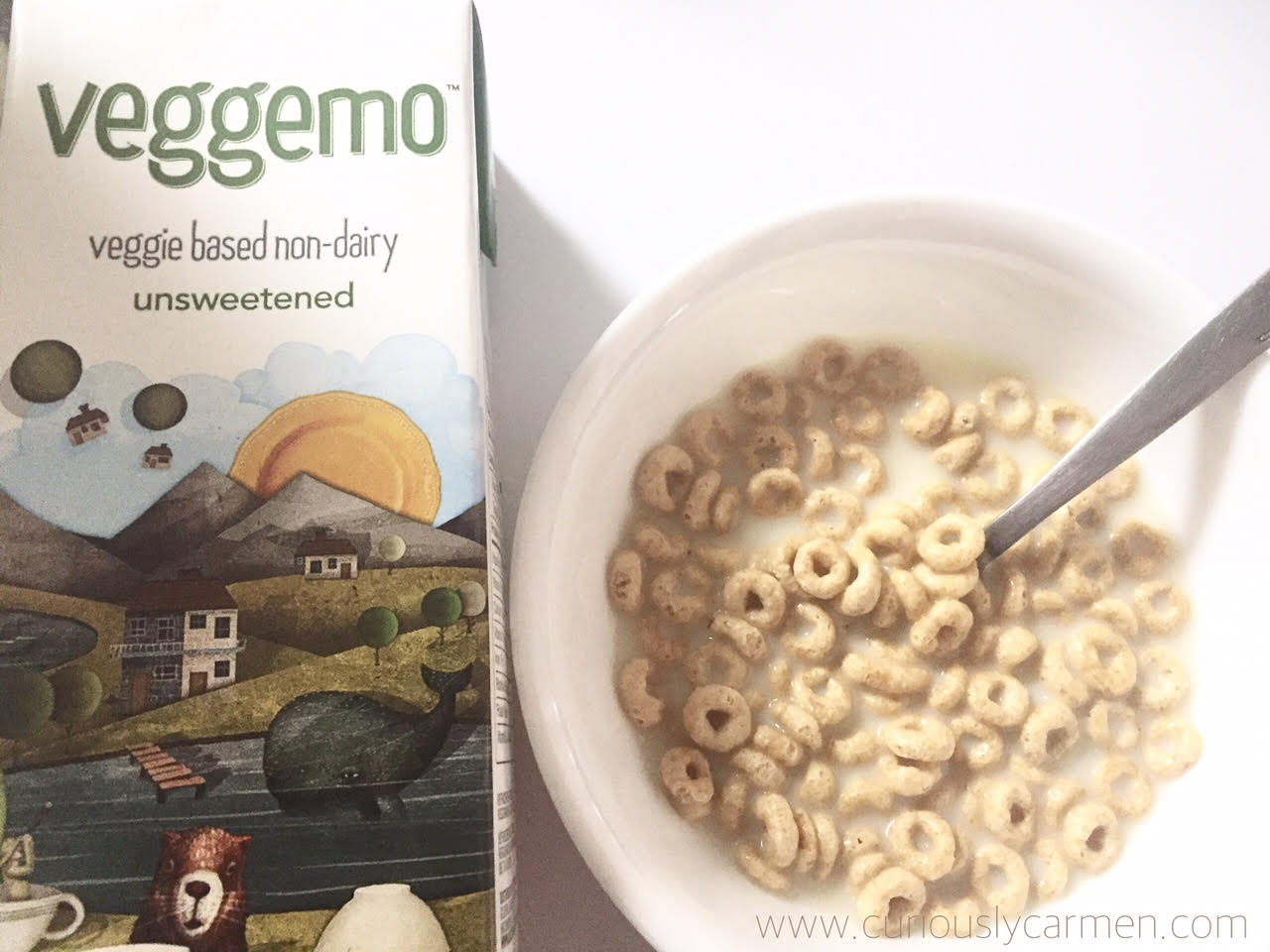 In addition to making smoothies, I also use Veggemo for cereal. Since the unsweetened flavour is very plain and mild, my cereal gives it a lot more sweetness and I drink the Veggemo after I'm done eating!
Their super informative and interactive website also has some recipe ideas on how to incorporate Veggemo into your cooking, such as creamy tomato soup, holiday eggless nog, fluffy pancakes, and coffee cakes! I definitely will be trying their suggested recipes with these products!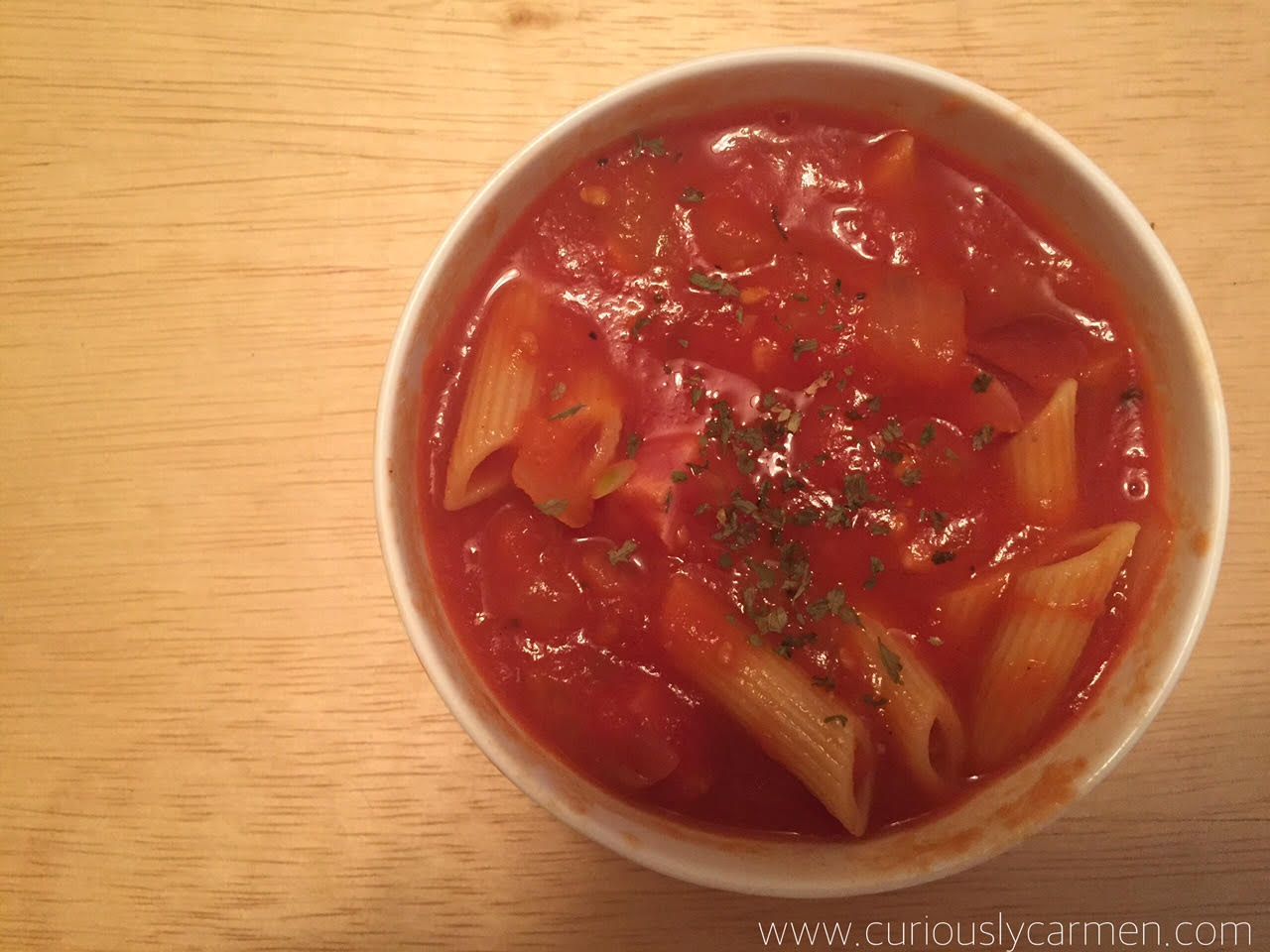 Tomato soup following the recipe on Veggemo's website, but added some penne pasta & ham. We also didn't puree the soup as we didn't have the proper blender for it. This tasted delicious and was super filling with the pasta & ham!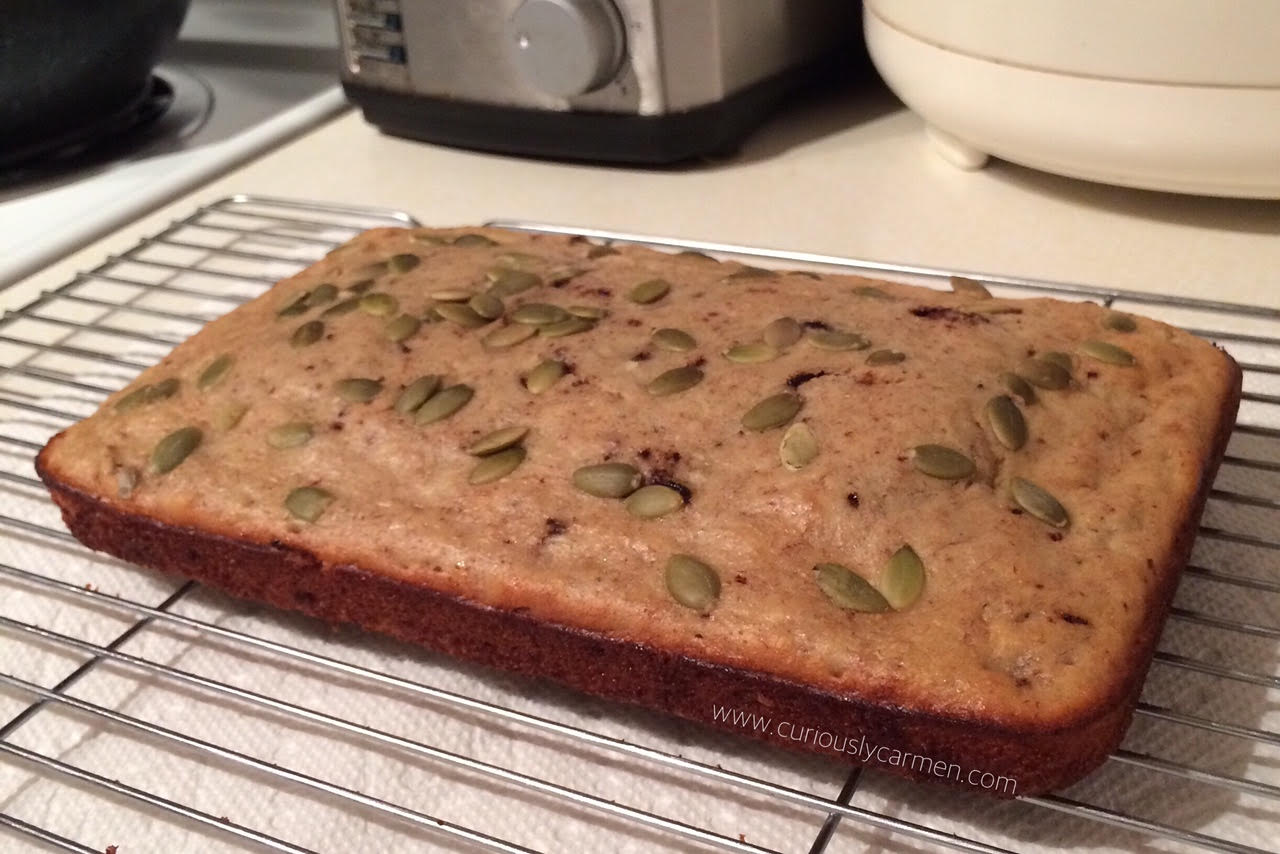 Banana bread also following their recipe! My friend used original instead of vanilla, and substituted the oil with greek yogurt. She enjoyed the finished product and said it tasted great!
Veggemo is a great dairy substitute in cooking and baking. I would prefer to use Veggemo in a recipe as I found the taste to be very mild, although the texture and consistency was perfect. Veggemo was rated 1 of the 10 most innovative new products (out of 300 products) at the Grocery Innovation Canada show.
You can currently find Veggemo at major grocery stores such as Save On Foods, Pricesmart, London Drugs, Urban Fare, IGA Marketplace, Walmart Supercentres! The price ranges from $2.99-$3.79, depending on which retailer you go buy from.
Thanks for reading!
Carmen