Yah Yah Yah Ramen is a ramen joint I've heard good things about, but haven't tried because fatty ramen broth wreaks havoc on my chronic digestive problems. The fiance and I used to love going for ramen, so I've been trying to find places that I am able to enjoy that offer a vegan based broth too!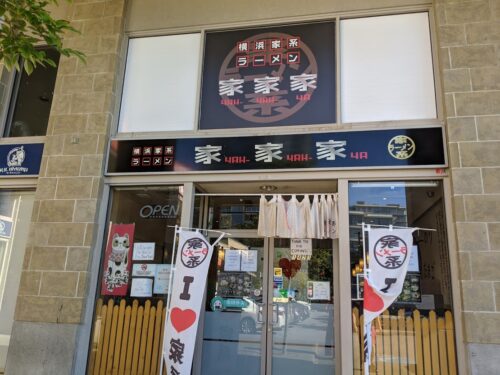 I didn't know that Yah Yah Yah Ramen was an authentic Japanese chain, with a few locations in Japan. We came for an early dinner on a weekend because I knew this place was popular, and we didn't want to wait.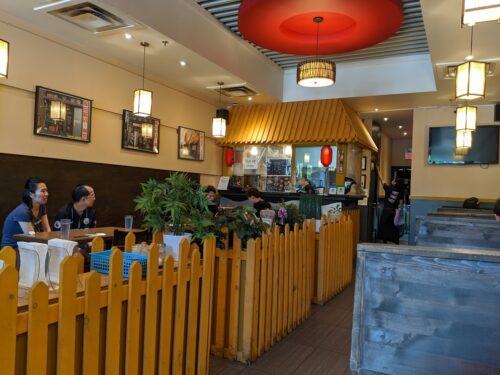 Pandemic wise, it felt clean here with half their tables closed. We noticed a clipboard for contact tracing but they weren't actually using it…
They also do not use any MSG in their broth, and list out the exact measurements of the ingredients here.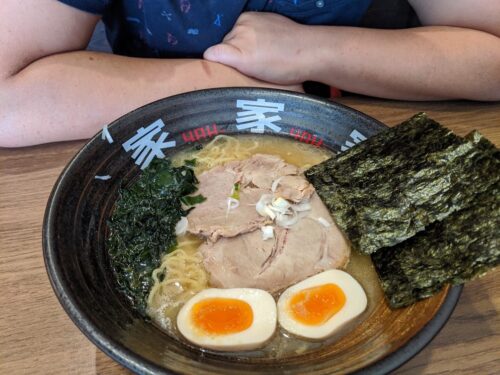 Shio ramen: The fiance decided on a shio ramen, which is always the best choice in my opinion. The shio is the most simple so you can really determine if the broth is good or not.
The fiance absolutely loved his shio ramen and wouldn't stop raving about it for the next few days. I think we've found our new to go ramen place! The ramen was delicious – rich, creamy, and very flavourful. It was the perfect bowl of comforting ramen that nurtured your soul.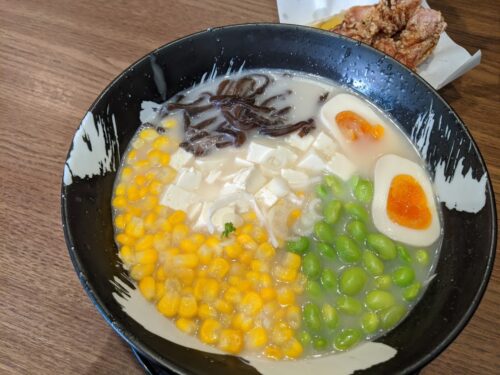 Vegan ramen: My vegan ramen was not bad as well! It came with corn, edamame beans, tofu, and wood ear mushrooms. Compared to other vegan ramen I have had, the toppings here were the most generous. I also added a ramen egg which was delicious and had a slightly gooey yolk.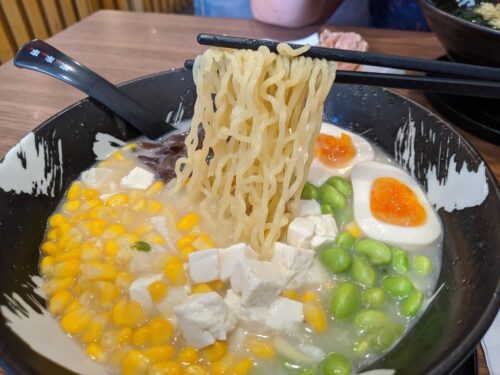 The vegan ramen had a good richness to it and was flavourful. Spinach noodles are the normal accompaniment but I asked for the regular ramen noodles with a firm thickness. The noodles were cooked well and firm.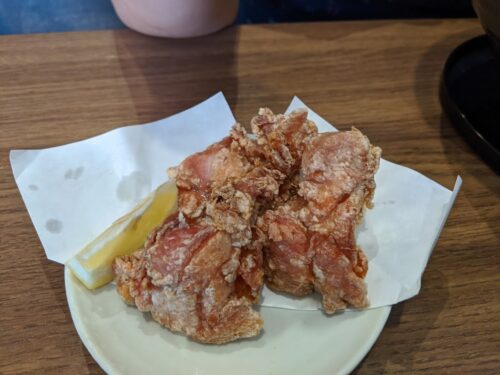 Chicken karage: We also got a small side order of the chicken karage. This was delicious! The chicken karage was served piping hot and very crunchy.
Our first visit to Yah Yah Yah Ramen was wonderful and I have no doubt we will be back when we are in Richmond. The food and service was great, I can see why it is so popular here.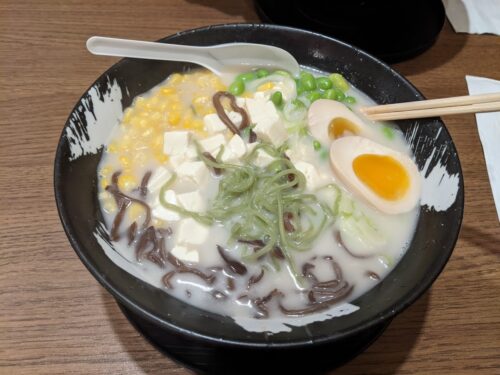 Update (Jan 2021): The fiance and I came back here again. Yah Yah Yah has become our favourite ramen place! I ordered the vegan ramen again, and substituted it with regular noodles. However, they forgot and gave me the usual spinach noodles it came with. These were actually really good too. The noodles tasted like their regular noodles except they were green.