The boyfriend discovered Yu Xiang Yuan on Fraser Street about two years ago, when I wrote my first review! We have been back a couple of times since, so I thought I'd write an updated review.
If we are craving handmade, doughy, chewy noodles, this is our go to place. It is a bit of a hidden gem and run down in here, but it hasn't disappointed us yet! The only annoying part is that parking is hard to find around this area, unless you're willing to walk a few blocks from the free parking lots on before 41st avenue.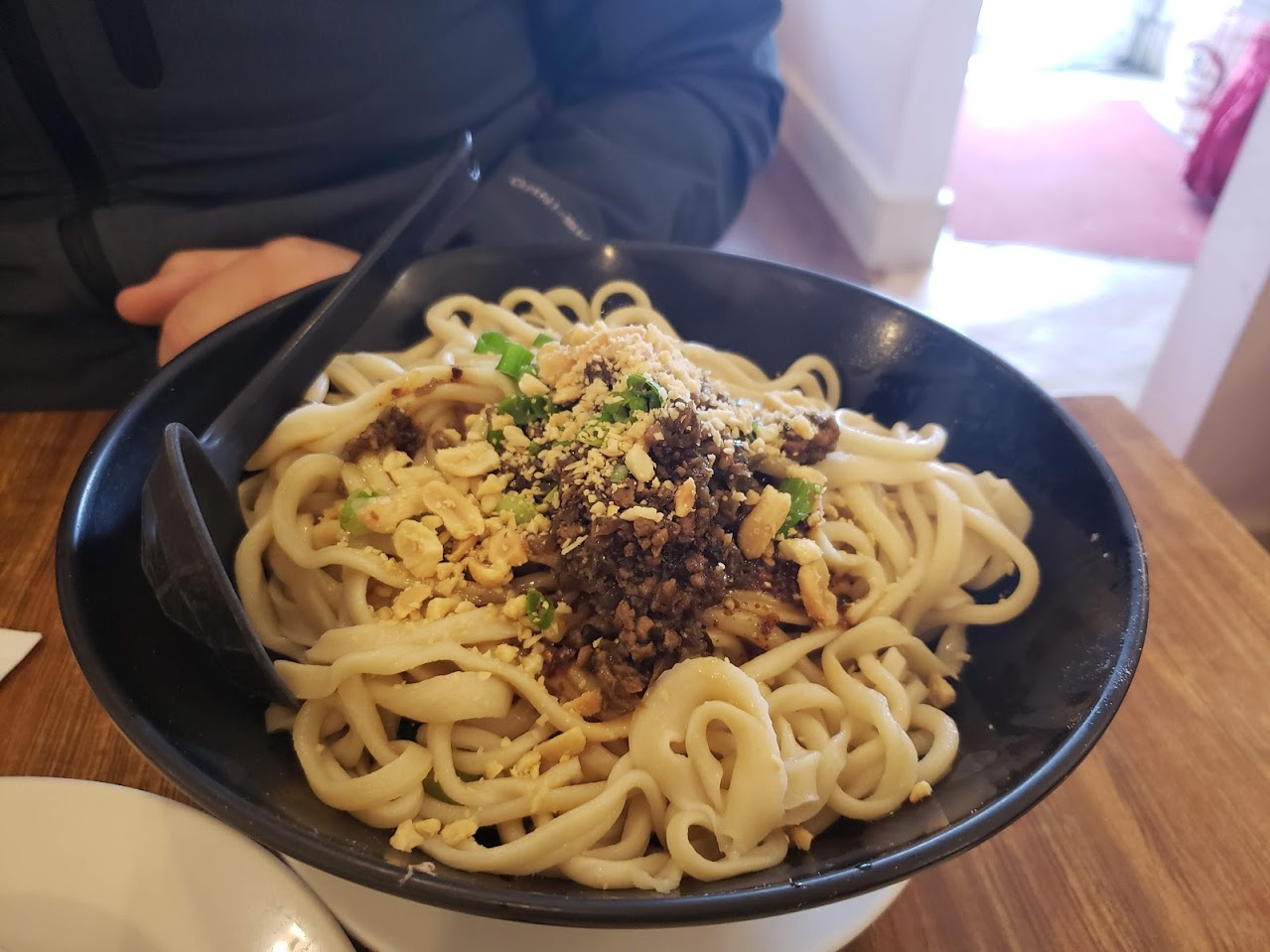 Dan dan noodles (dragging noodle option): The boyfriend's go-to noodles here! They pack a spicy punch, and also contain a lot of crunchy peanuts. The portion of noodles are quite huge, as you can tell!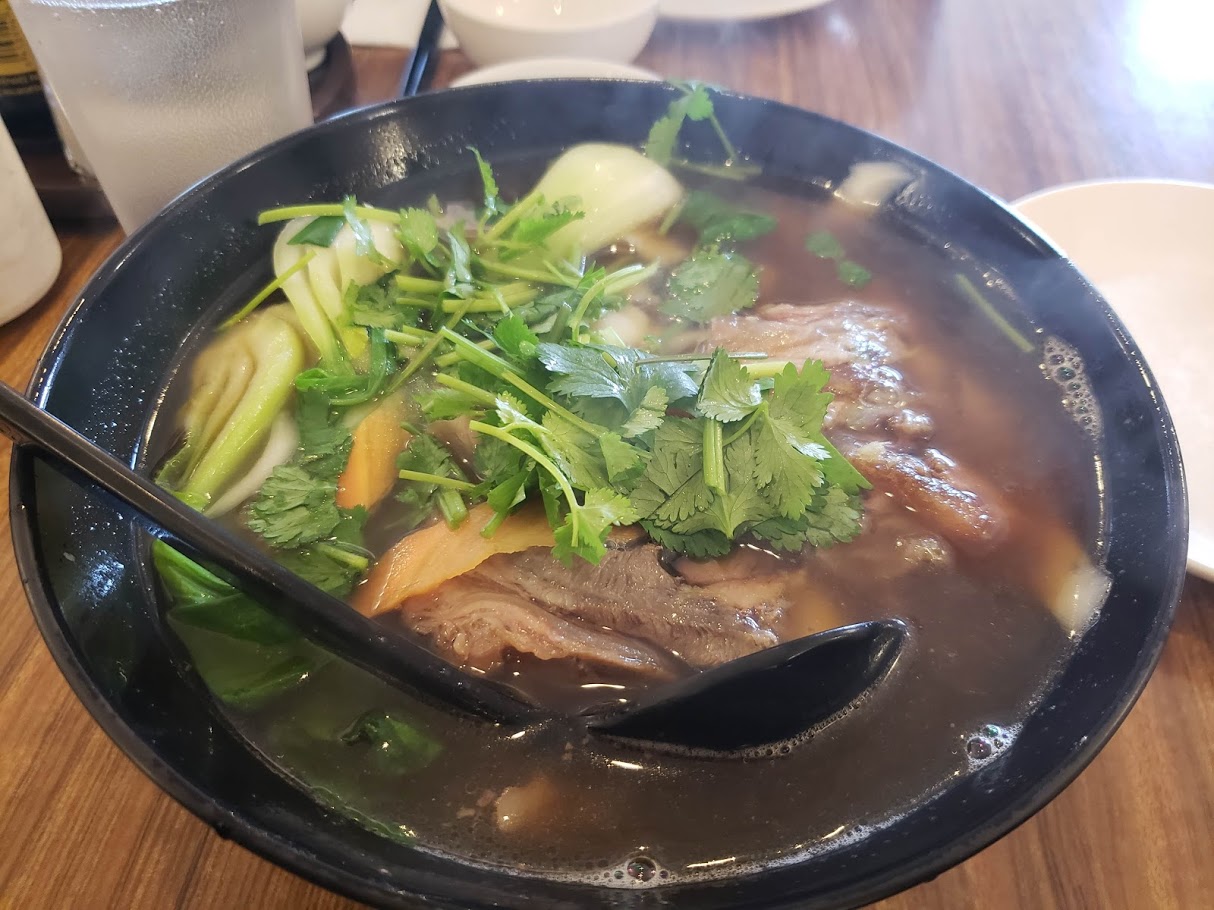 Beef noodle soup (cutting noodle): The beef noodle soup here is a lot more clear and lighter compared to the Taiwanese-style beef noodle soups. I enjoy both! It also contains a good amount of fresh green vegetables.
There is a lot of tendon in here, which is not my favourite, so I usually give it to the boyfriend. The noodle portion is huge and I'm always full after having it.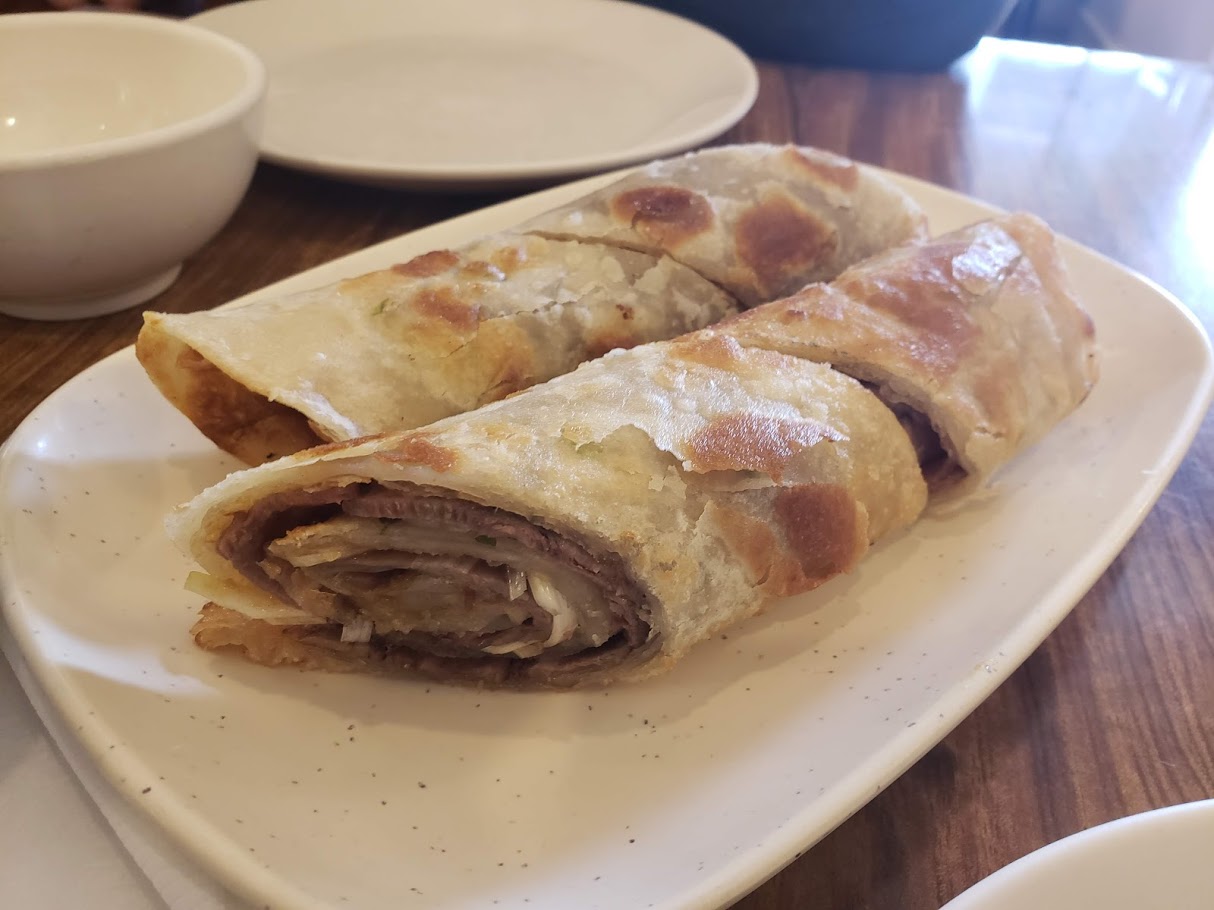 Beef roll: We knew we would be super stuffed from our noodles, yet we wanted to try their beef rolls too. At least beef rolls are easy to pack home for later!
The beef roll here was delicious! There was a generous amount of sliced beef inside, which seemed like the same beef in my noodle soup. The exterior of the roll was crunchy, while the inside also contained fresh green onion and sauce.
Overall, I feel like Yu Xiang Yuan doesn't get as much recognition as other similar restaurants such as the Peaceful Restaurant chain. The place could use a bit of a facelift, but the food is delicious and consistent!