It has been a crazy summer and blogging fell on the back burner. One of my best friends got married, I got married 3 weeks later, then we went to the Island for a week, and then work has been really busy since returning. In between all that, I had no time to blog but I will slowly churn out the reviews from June onwards.
We are so glad to finally be married and put the stress of planning a wedding during COVID behind us. Perhaps I will write a post one day about our intimate and simple wedding, but the short version is that we were very happy with the way things turned out and had no regrets of not doing a "normal" wedding.
Also, the fiance will now be referred to as the husband on the blog! Now, on to the review!
---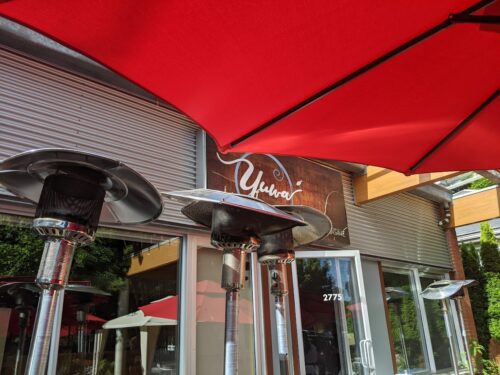 Yuwa Japanese Cuisine is located in the spot that Zest Japanese used to be, in the small plaza at McDonald and 16th Avenue. We have been to Zest before a few years ago for my birthday, but not Yuwa. While looking for a place to go, Jujube and Aero suggested Yuwa so off we went. Both places are/were authentic Japanese!
Prior to coming, we checked the menu and was told that their menu changes every month. The waitress mentioned that there are some regular items but I forgot what they were. You can always call and check first.
There was plenty of patio seating and it was a nice summer evening, so we sat outside. The patio seating area used to be a small parking lot but they probably converted it after the COVID restrictions, and ended up keeping it. The restaurant is quite peaceful and has an upscale vibe to it. It would be nice for date night.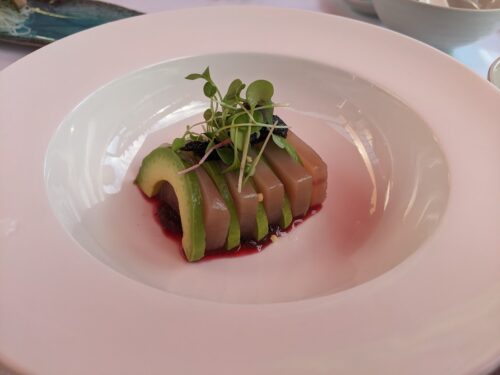 Albacore tuna and avocado nori-shoyu: To start, we tried a tuna sashimi dish and it did not disappoint. The tuna was fresh and delicious, while the avocado was ripe. It's been 2 months since the visit, but I remember also really liking the beets and soya sauce underneath too. The crispy rice cracker bits were also a nice touch.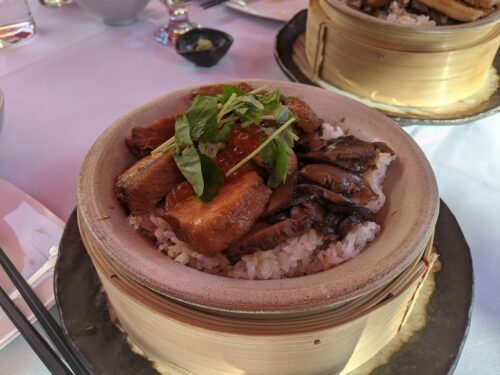 Chashu wappa meshi: I didn't realize this was a monthly special until writing this review! Wappa meshi was a new type of dish that we haven't had before. The food is cooked in special round containers, called wappa, that is made of thin wooden sheets. It usually contains rice, and topped with other ingredients.
The husband (! first time referring to him as that here) ordered the chashu wappa meshi, and it did not disappoint. The chashu wappa meshi came with pork, shitake mushroom, simmered kombu, shiso, ikura, mitsuba herb, and Japanese rice. The chashu pork was flavourful, tender, and melted in your mouth. The husband really enjoyed this dish. It's too bad this was only a special because he would love to come back for it.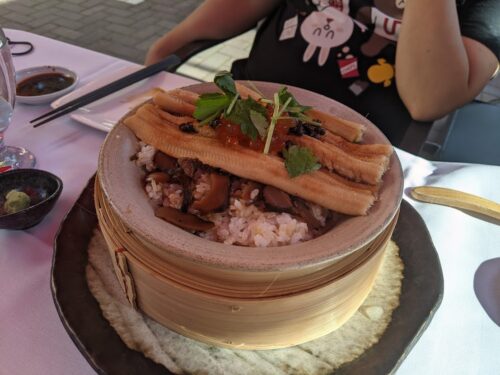 Anago no wappa meshi: Jujube and Aero also tried the wappa meshi, but they ordered the anago one, which is saltwater eel. Unagi is more common, which is the freshwater eel. They also enjoyed their dish.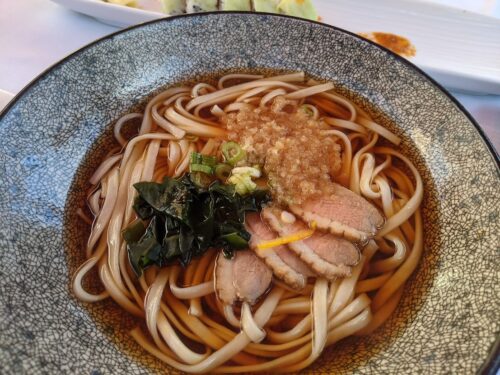 Duck udon: For myself, I was sold on the duck udon when I saw it on the menu. The selling point was 1) duck, and 2) the lemon zest broth. I had a really delicious duck udon w/ lemon zest broth in Tokyo and I wanted to see if Yuwa's was any good.
The broth was clear and light, perfect for those with sensitive stomachs. Although light, it was still delicious. There was a hint of lemon zest, I was hoping there would be more of the lemon flavour in the soup. But overall, it was still a good noodle soup and I'd order it again.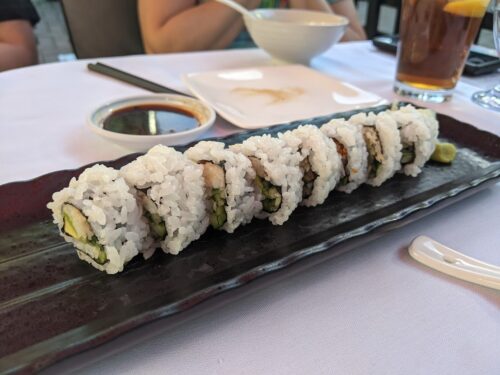 Jujube and Aero also ordered a couple of rolls. I forgot what they ordered and since the menu is seasonal, it has likely changed by now so I will only include the photos.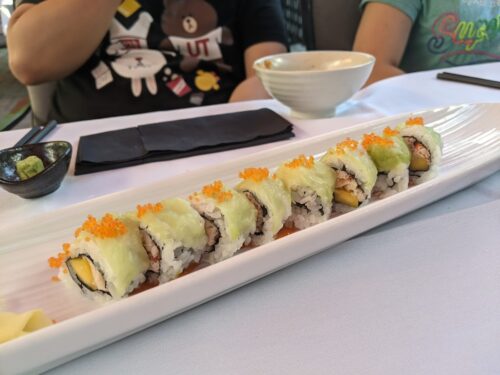 Overall, our dinner at Yuwa was enjoyable and I would recommend coming here!