For my birthday this year, I didn't feel like doing anything big, so the boyfriend just took me out for dinner. Originally, he had made reservations for Suika but the day before, we both decided we wanted to try a new upscale place.
We saw that Zest had tables left on OpenTable, and have heard good things about this place and made the reservation.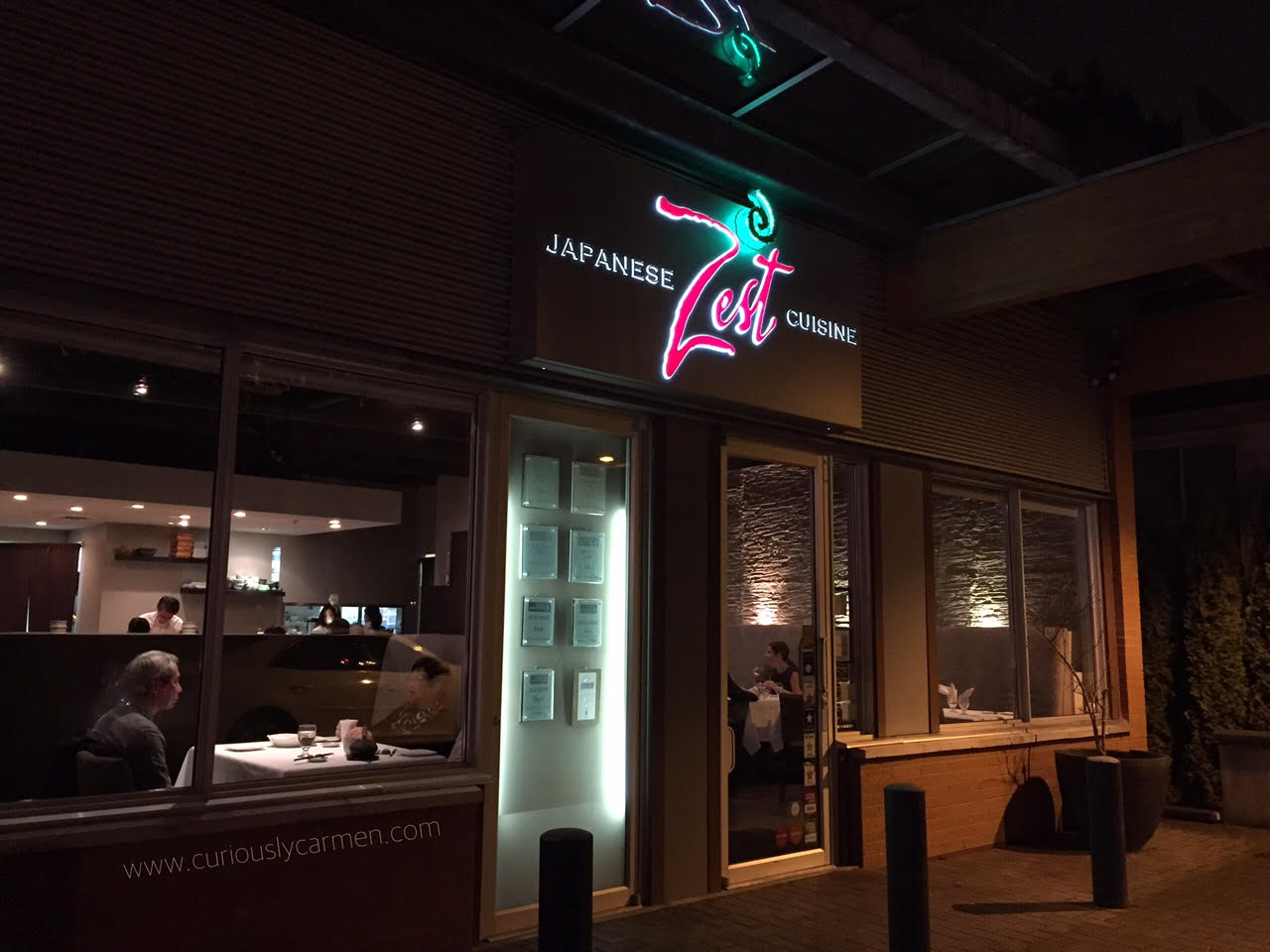 I used to frequent this neighbourhood a lot, but I actually never noticed Zest and was so surprised at where it was. It is tucked behind/beside the Starbucks on 16th & McDonald.
There was a really small parking lot but we found free street parking really close by.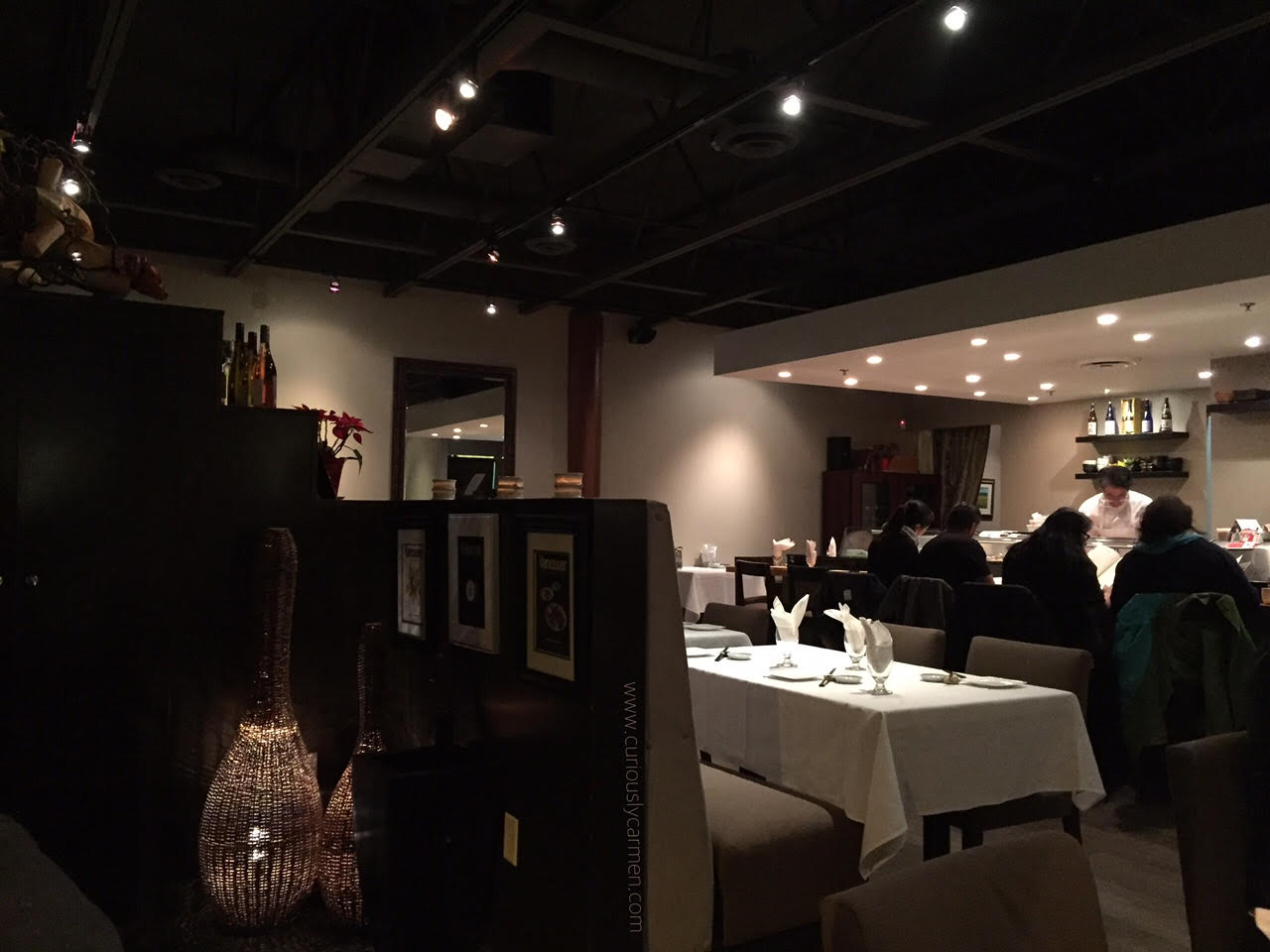 The restaurant was pretty empty, but we had an early reservation. The restaurant slowly filled up near the end of our meal during regular dinner hours. The restaurant was very clean and the seating was very comfortable.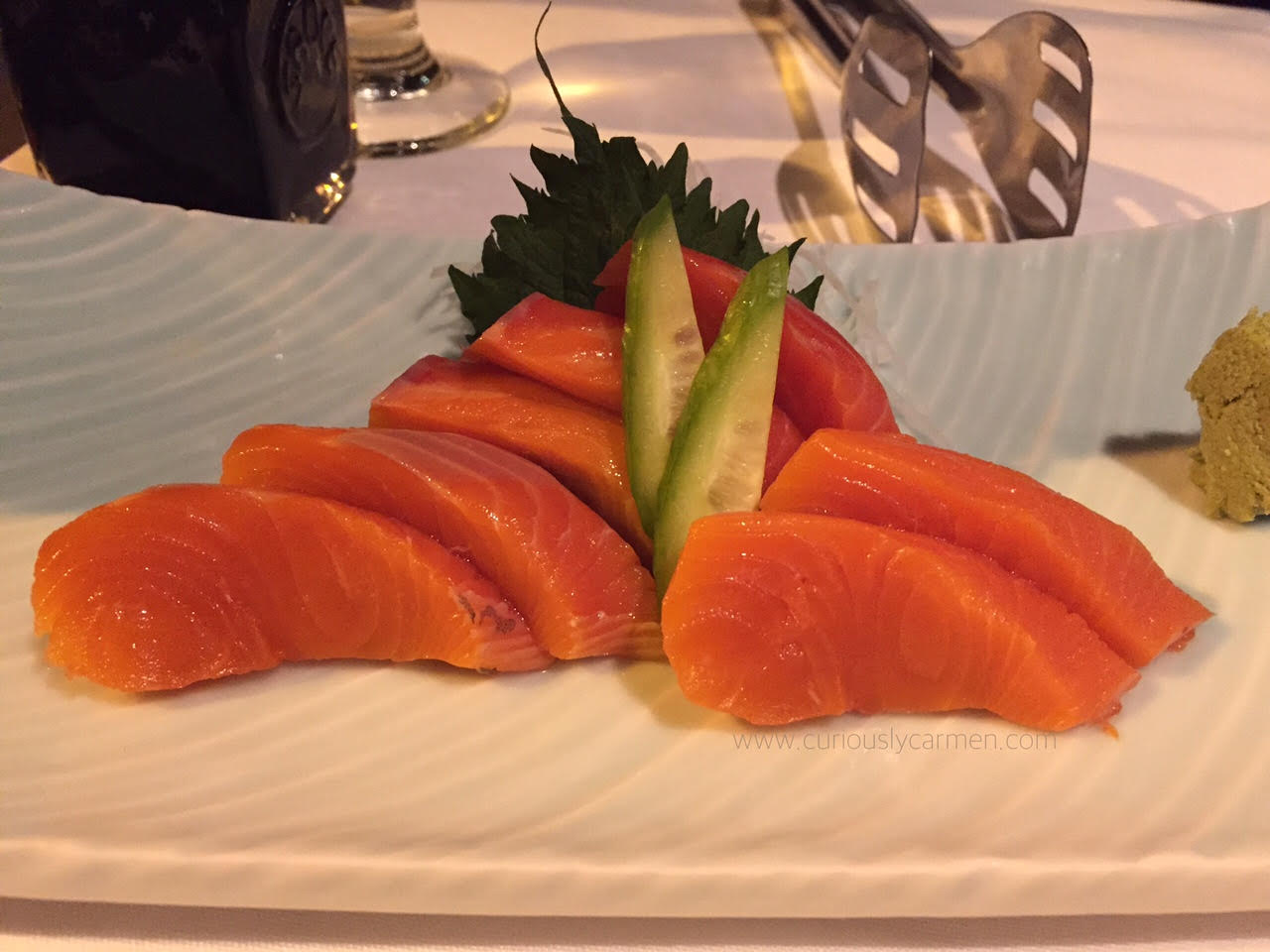 Wild Sockeye Salmon Sashimi, $15: Every time we go to a new Japanese restaurant, we order their sashimi and use it as a basis for comparison.
The sashimi tasted fresh and had a good salmon-y taste to it. It wasn't anything that special and we weren't too blown away with it, so probably wouldn't order it again.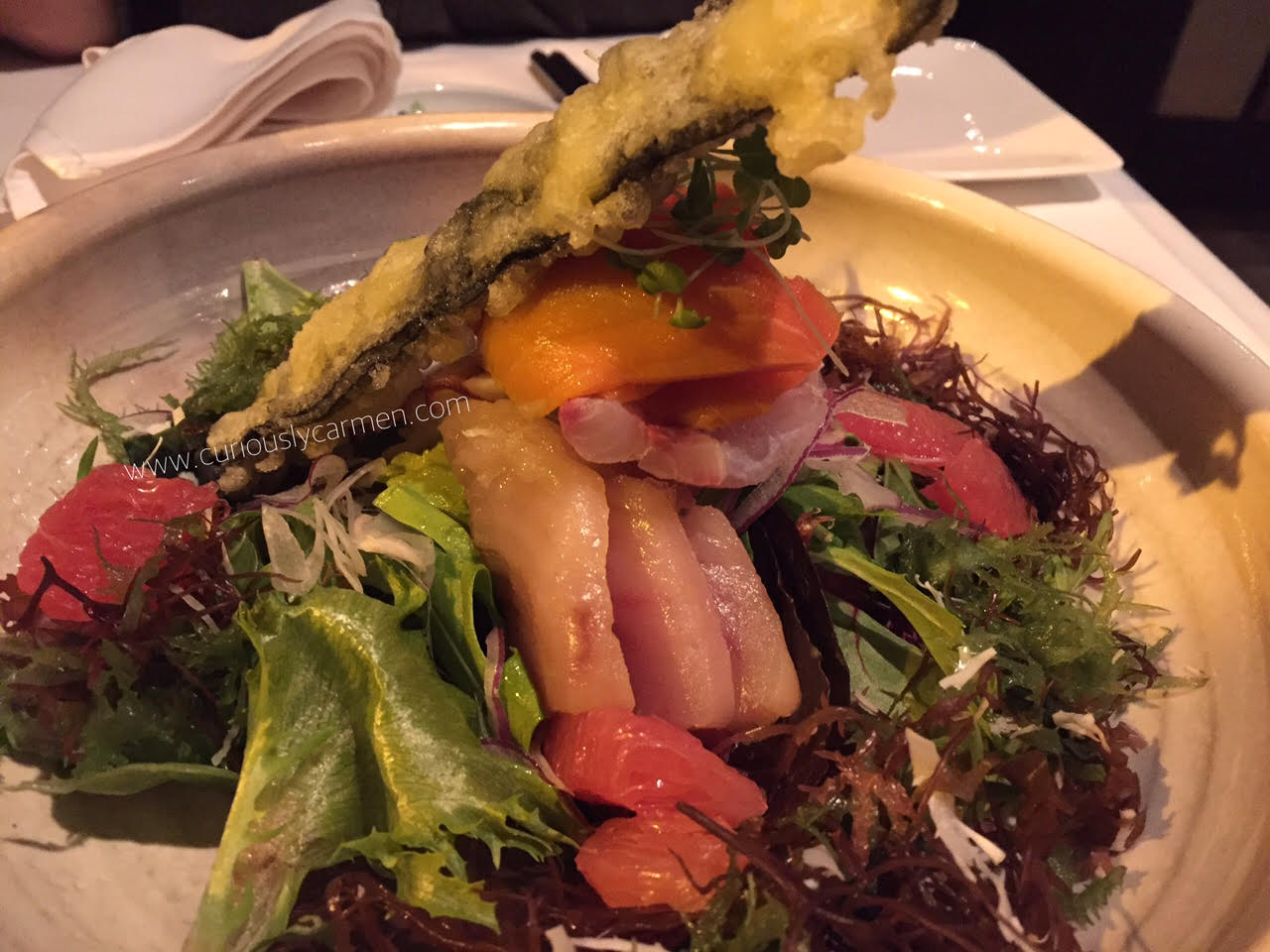 Assorted sashimi salad, $15: I've been having sashimi salads more lately wanted to see if Zest can make a stellar sashimi salad as well. It came with one thick piece of seaweed tempura, sashimi, fresh greens, seaweed, and grapefruit.
We thought the grapefruit was strange, but it actually went really well with the salad. We both devoured the salad within minutes because it was that delicious. It came with a soy onion dressing, which was delicious.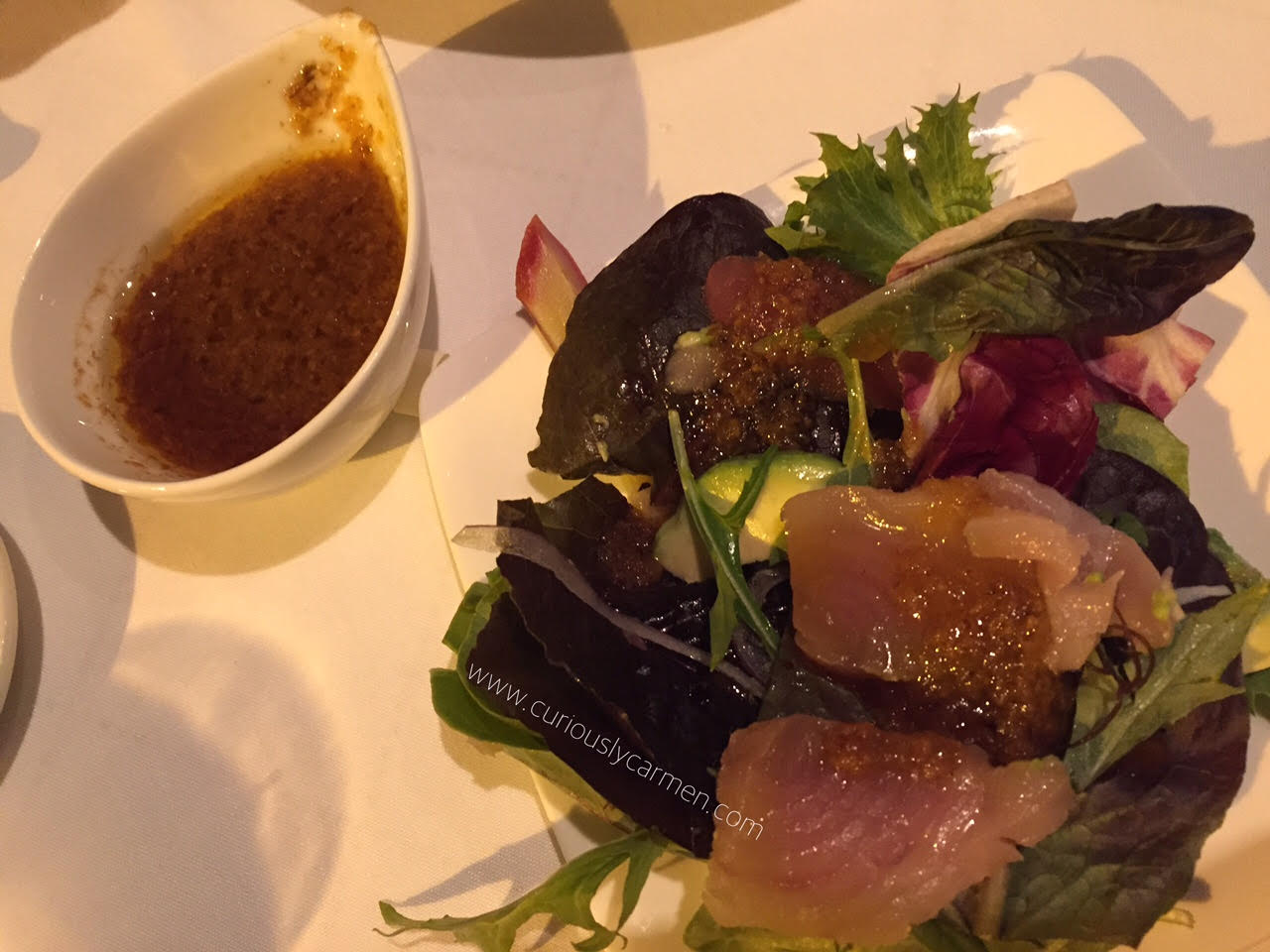 This is what it looked like on my plate, with the dressing on the side. The greens were very fresh and crisp, as was the seaweed. Everything about this dish was so refreshing and delicious. We would definitely order this again!

Miso Cured Grilled BC Wild Salmon, $16: This dish originally came with quinoa, but I substituted for rice as I was really wanting plain, warm white rice that day.
Again, this dish was delicious. The house blend miso was slightly sweet and thick. There was just the right amount of miso so that I could still taste the freshness of the salmon. Speaking of the salmon, it flaked off perfectly and had a nice, subtle smoky flavour to it.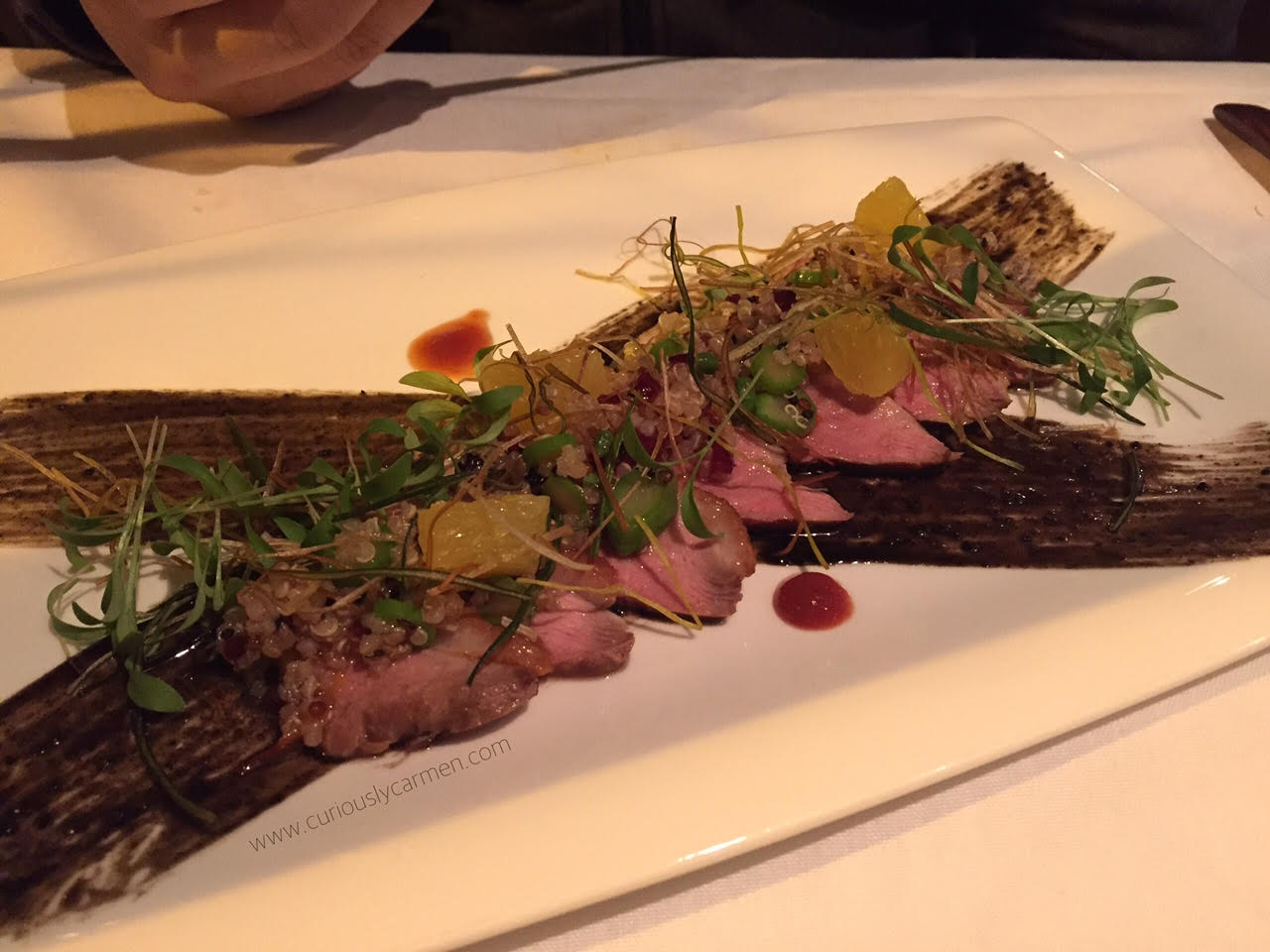 Roasted Duck Breast Carpaccio, $14: This was the boyfriend's entree, I don't think we both expected it to be that small.
This dish was an explosion of delicious, crazy flavours that went together so well. It was an eclectic mix of savoury, zesty, sweet, and crunchy (due to the fresh veggies) that had us wanting more.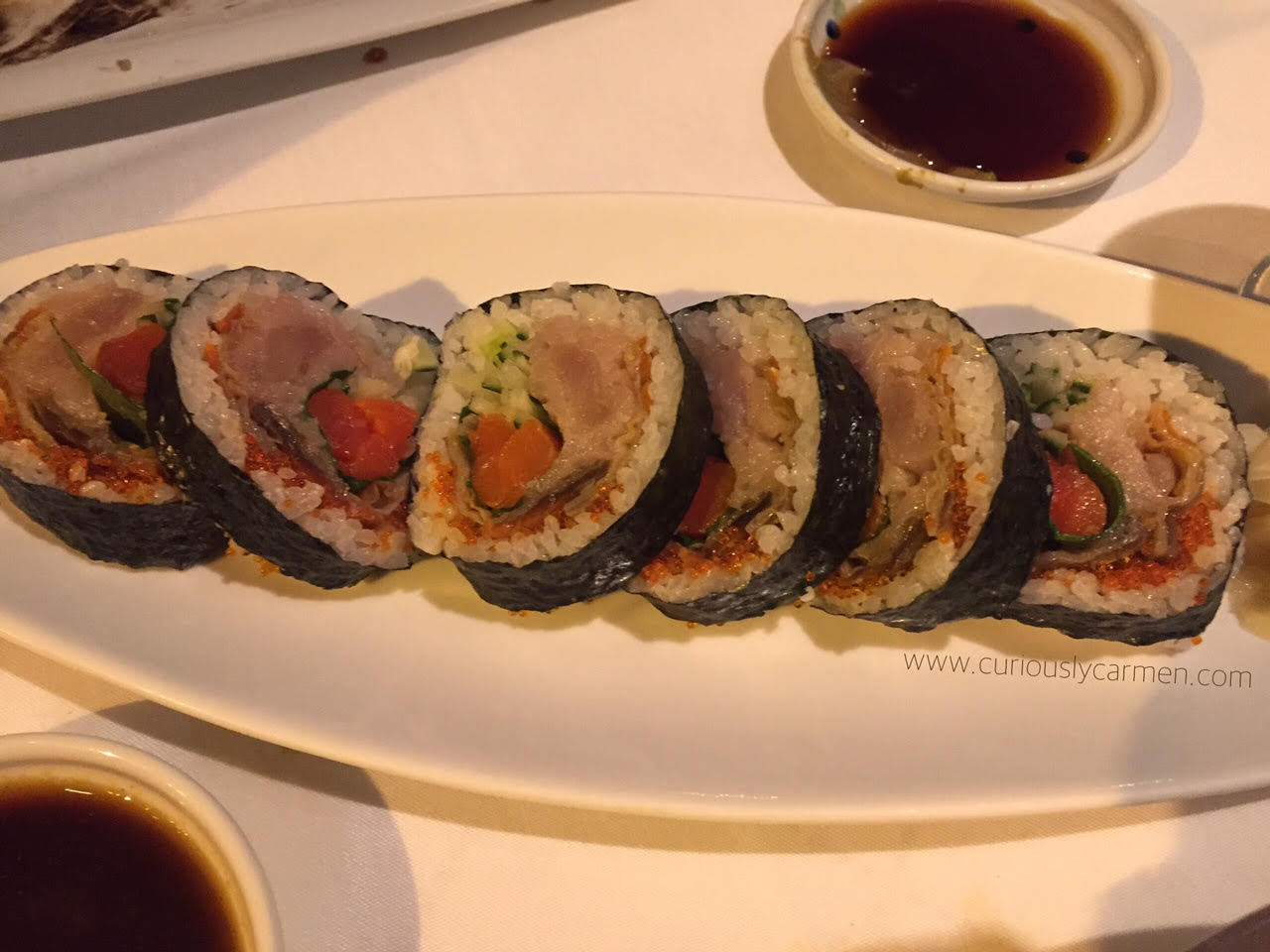 Zest Roll, $13: We were glad that we ordered this since the duck carpaccio was quite small, albeit delicious. The zest roll came with albacore tuna, grilled salmon skin, cucumber, and tobiko.
The grilled salmon skin was the highlight of the roll and saved the roll from being bland. Without the grilled salmon skin, it was underwhelming but the salmon skin gave it a nice smoky taste and crunch texture.
The only complaint I would give them was that service was slow, especially since it was quite empty when we were dining.  The servers also weren't that knowledgeable of the dishes.
Overall, we really enjoyed our meal here and glad that we tried it out. Our favourite dish would have to be the sashimi salad, followed by the entrees. Zest does an amazing job of combining different ingredients together, resulting in an explosion of fireworks for your tastebuds.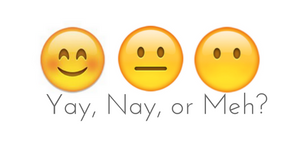 Yay!
Thanks for reading!
Carmen