This week, I was invited to a launch party for Birchbox's exclusive brand, PARLOR! PARLOR is a new line of hair care products created by celebrity hair stylist, Jeff Chastain. The event was held at a beautiful boutique hair salon in one of the historic buildings in Gastown, House of Blond.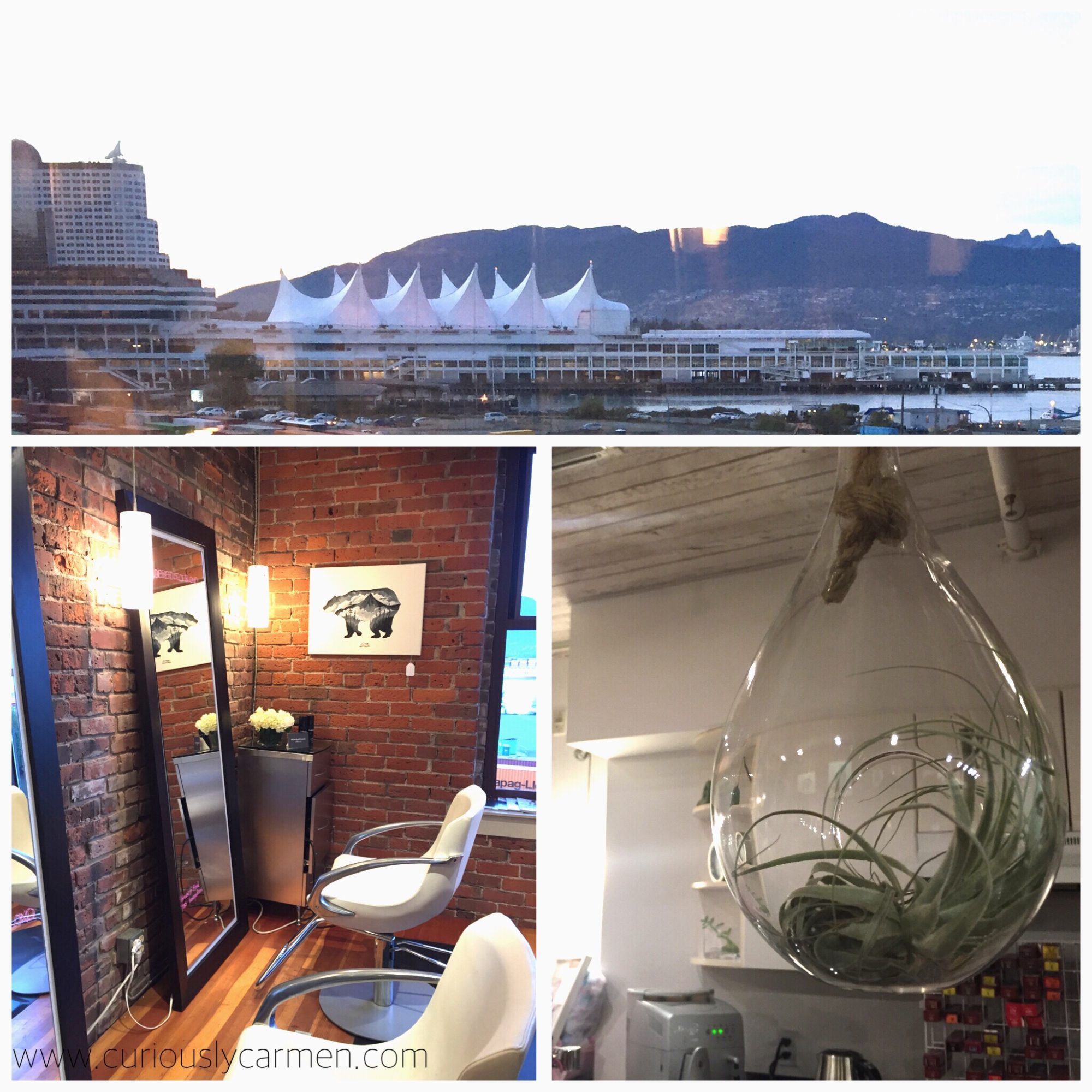 I loved the coziness and warmth of the salon, it really set the mood for the rest of the evening. I was also spoiled with a beautiful view of the water. The cherry on top of the cake was being able to see the sun set from such a beautiful building.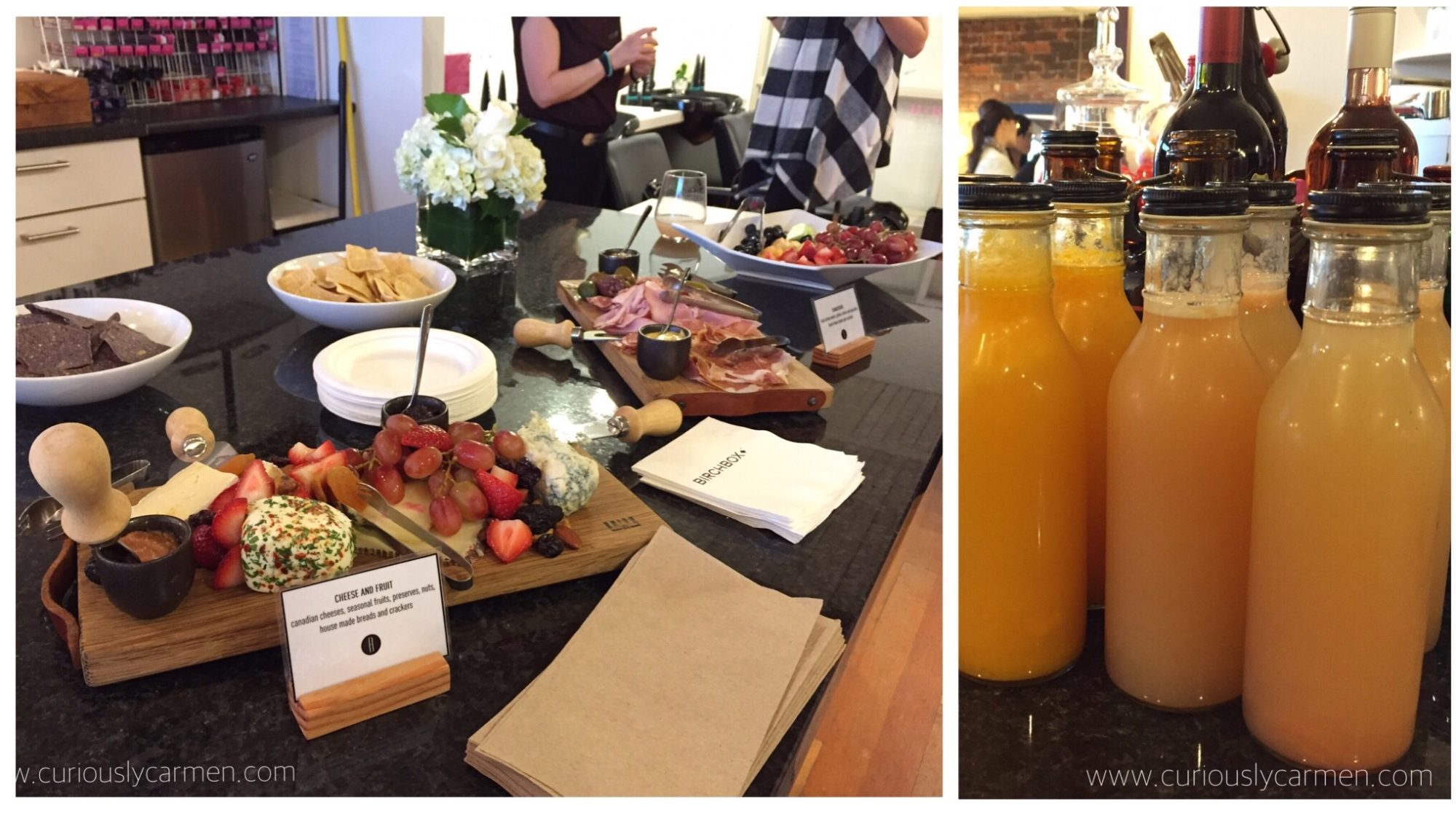 An event is not complete without delicious food, and boy was I glad to snack on these after a one hour commute straight from work and not having dinner yet. I know this is a beauty post, but I am part food blogger so I definitely have to comment on the catering! There was a great selection of meat, cheese, and fruit. I kept coming back for more!
The freshly squeezed orange juice was amazing. It tasted super fresh and pure, and reminded me of the fresh orange juice I used to make with my mom in the summer as a child. In fact, I just realized I didn't get a chance to try the fresh grapefruit juice as I was too busy enjoying the orange juice, but I heard it was really good as well!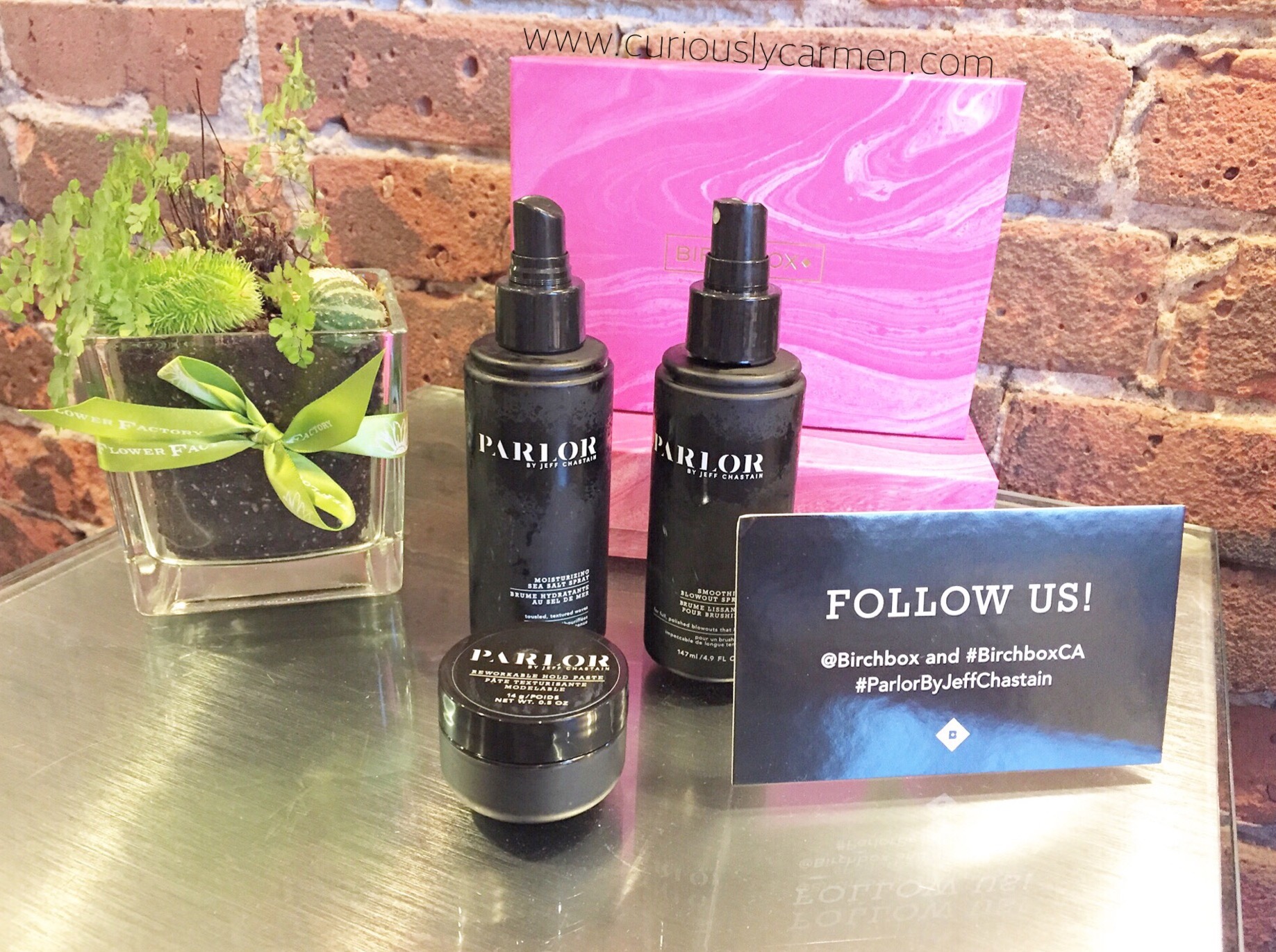 After some introductions from the ladies who hosted this event – Birchbox, Devon PR, and House of Blond – Sarah, the owner of the salon, led us guests through the new products. The new products were set up in a few spaces throughout the studio, and the brick wall and greenery provided a beautiful backdrop for Instagram/blog photos!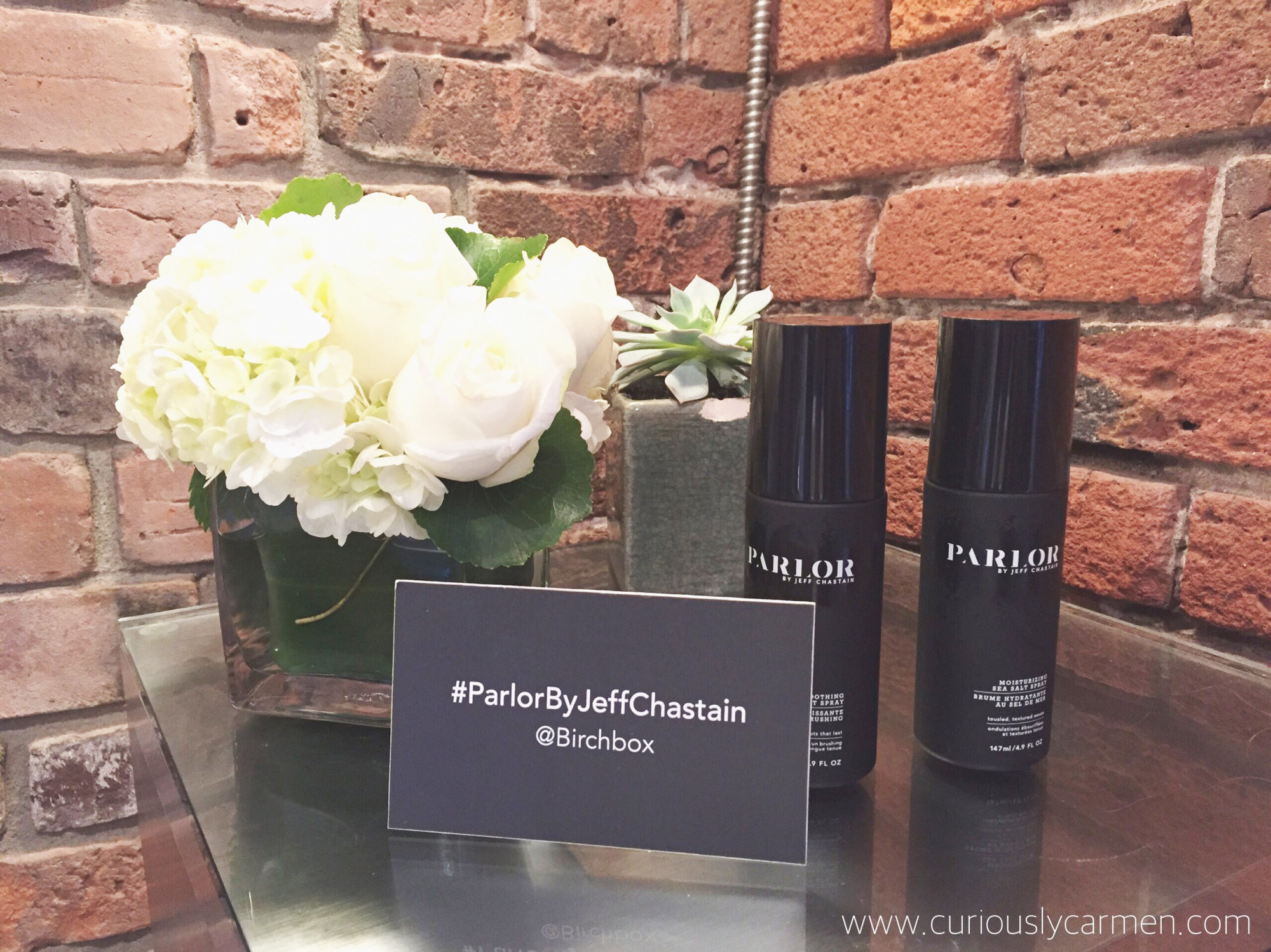 The products in this picture are the same as the two above, but I thought I would include this picture as well! Pictured here is the new smoothing blowout spray and moisturizing sea salt spray.
One of my favourite things about this line is how simple it is. When Jeff creating the line, he envisioned it to be a simple line, thus eliminating many different steps and maximizing the use of each product.
The line also has a gender neutral scent, so you're able to use these products without worrying about smelling too girly or manly. It smells very clean, and is composed of ripe peach, fresh cut grass, and wood. The line is also free or paraben, sulfate, and colour. There are also no animal products in it so it is vegan friendly as well.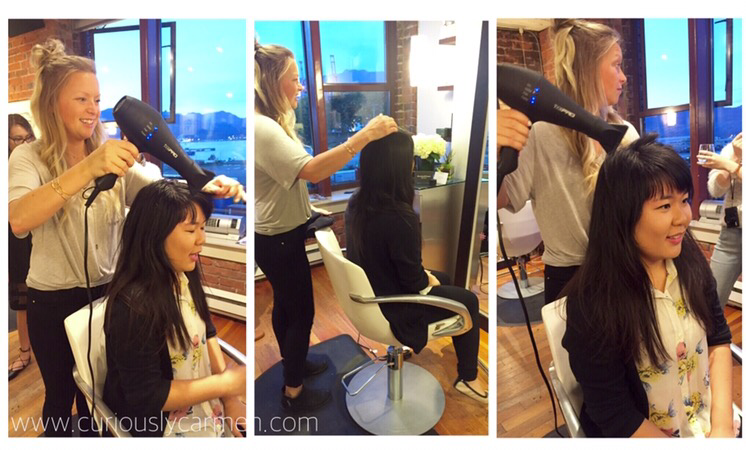 After talking about the four new products, we each sat in Sarah's chair and received mini hair makeovers. We told her what we loved about our hair, and what concerns we had. When it was my turn, I told her that my main hair concern was that my hair tends to get oily pretty fast.
Sarah recommended the new sea salt spray for my hair type. She sprayed some in my roots (which smells wonderful, by the way!) and worked her magic on me. My hair was transformed into something that was more textured and voluminous. I was quite shocked at how big of a difference the sea salt spray made in my hair.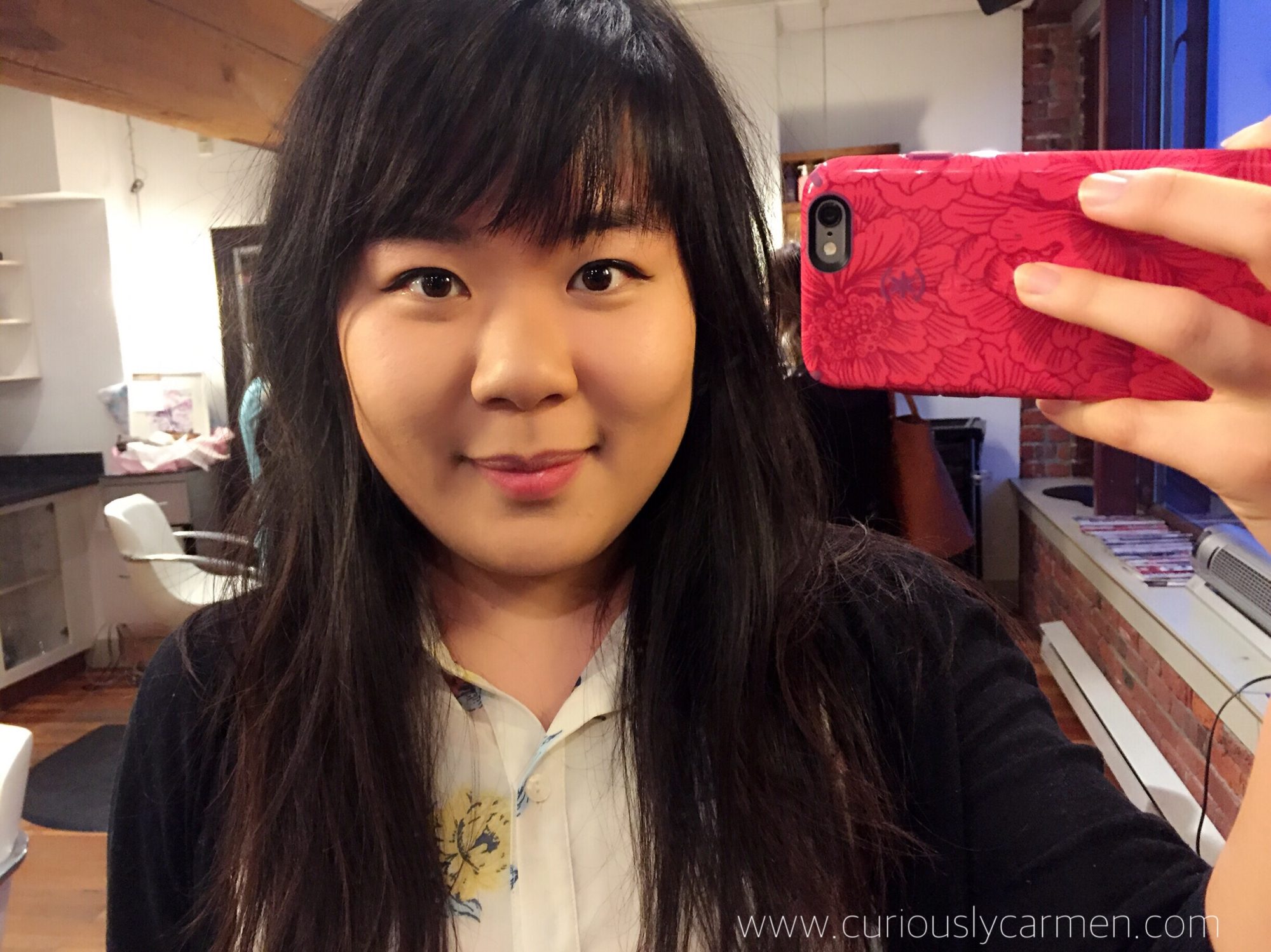 I only hope that I can recreate the voluminous look at home, too! I love how my bangs look more textured, and I have that natural, beach hair look even in the chillier weather here in Vancouver.
Or, I could just pack my sundress, sunscreen, and sea salt spray and hop on the next plane to Hawaii 😉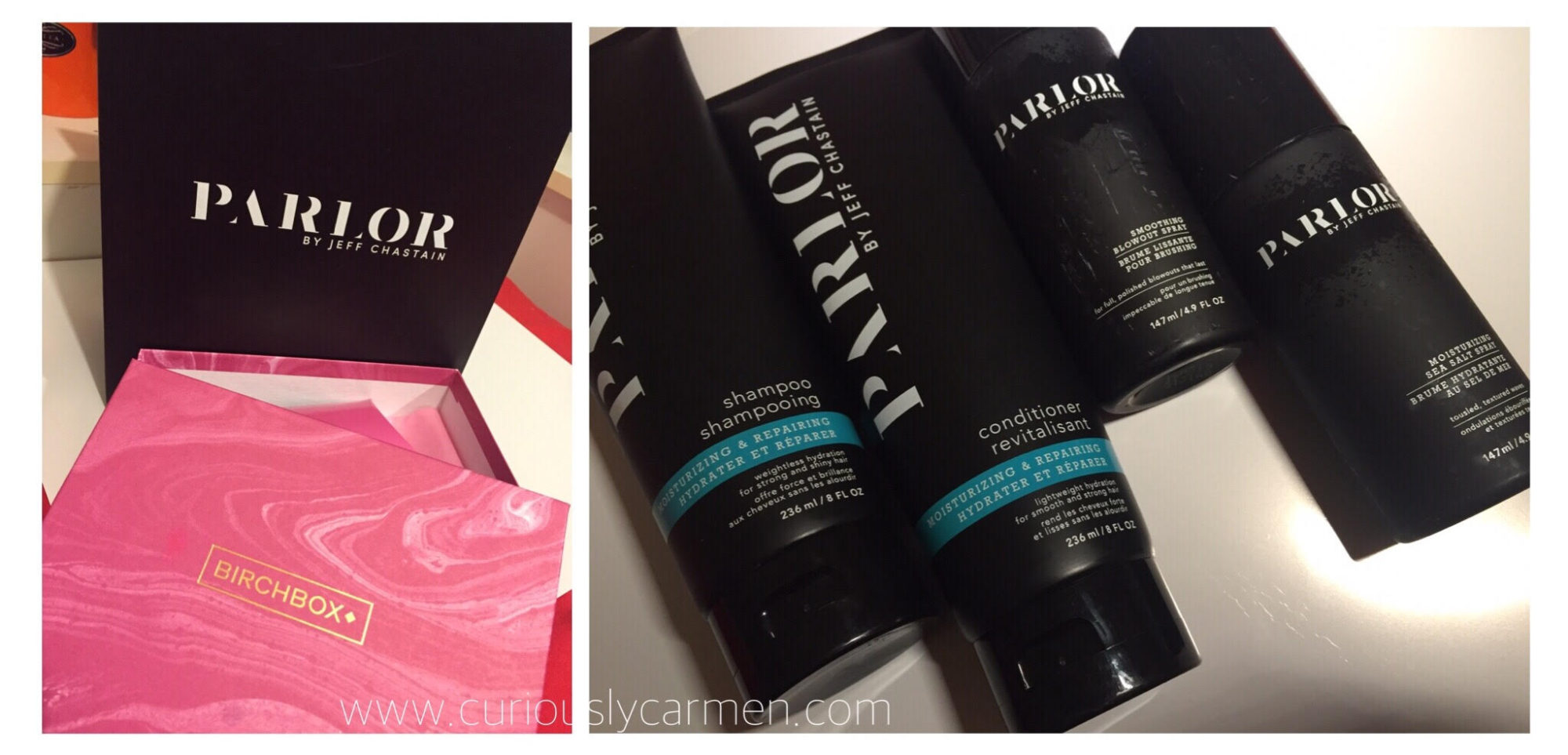 Overall, I had a wonderful evening meeting all these wonderful ladies. I also got to meet some other beauty bloggers as well, after only interacting on Instagram! That really made my night as it's always nice to finally be able to chat in person, and meet new beauty bloggers to follow.
We were also provided generous goody bags to take home as well. Each of us received full size samples of the new PARLOR line, as well as October's Birchbox. I'm really excited to try out the products on my hair and write a detailed review on the products.
Thanks for reading!
-Carmen