Do you ever go out to eat by yourself? I know that some people find it weird, but I could not care less!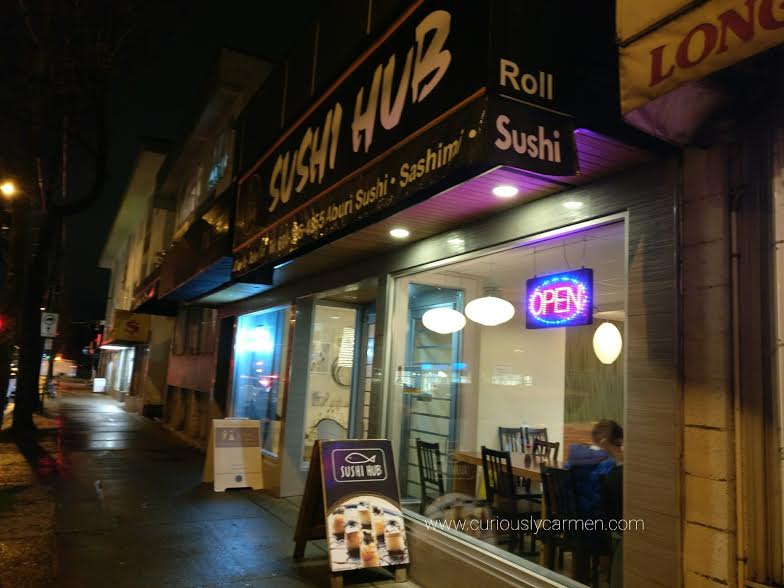 After work one evening, I decided to go on Yelp and try a place that I've never been to. It was a fantastic idea because I really liked it here and ended up taking the boyfriend a few weeks later.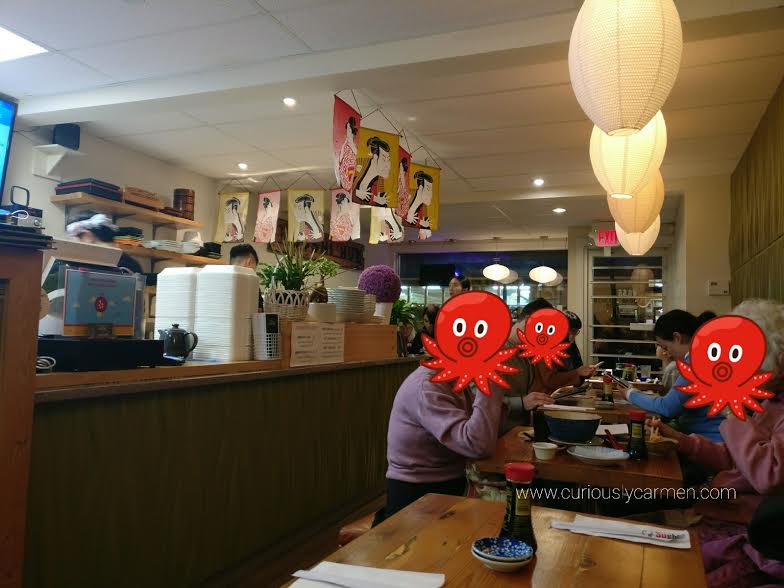 Sushi Hub is located on Main and 33rd, right by QE Park. Finding free street parking was not an issue which is a definite plus. The restaurant itself is pretty small and can feel cramped during peak periods.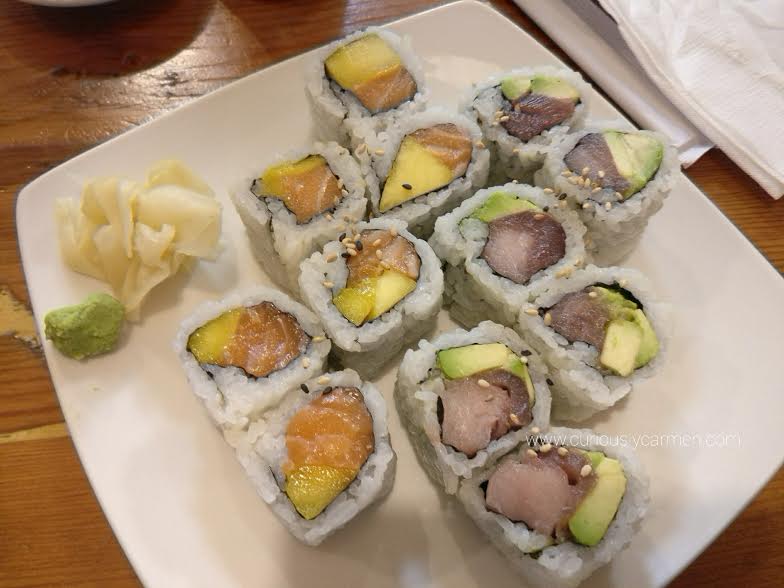 Salmon and mango roll, $5.00: Salmon and mango roll is one of my favourites, although not all restaurants offer it. So whenever I see it on the menu, I jump at the chance to get it!
Even though it was simple, I kept thinking about it the next day. There was a large portion of fresh salmon and the mango… omg, it was so ripe and delicious.
Tuna and avocado roll, $5.00: Mmmm… this was delicious as well! As you can see, there was a generous portion of fresh tuna sashimi in each roll. The avocado was ripe and delicious too!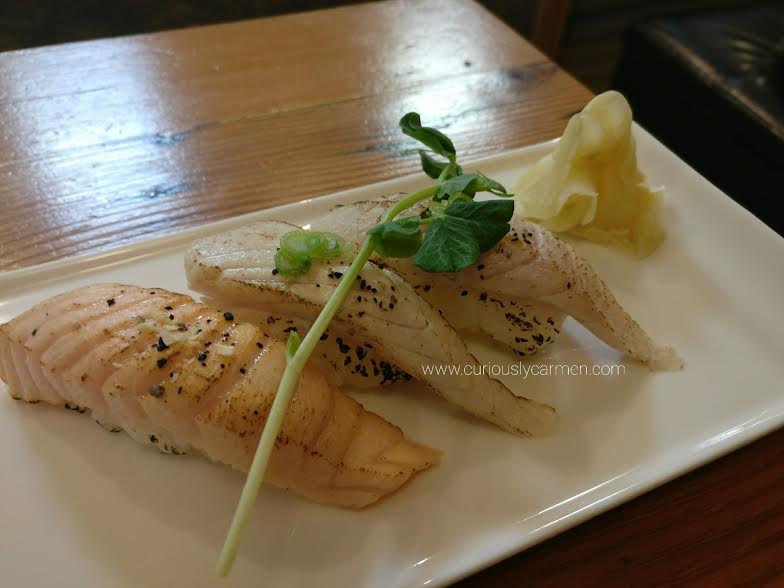 Assorted aburi sushi ($2.45-$2.75/piece): Reviews on Yelp stated that their torched sushi was delicious, so I ordered a few pieces to try. It was such a good idea because the aburi was amazing as well.
What stood out to me was the fresh garlic, ground pepper, and salt that they sprinkle on top. This small detail really highlighted the seared/grilled taste. Such a small thing but made a big difference.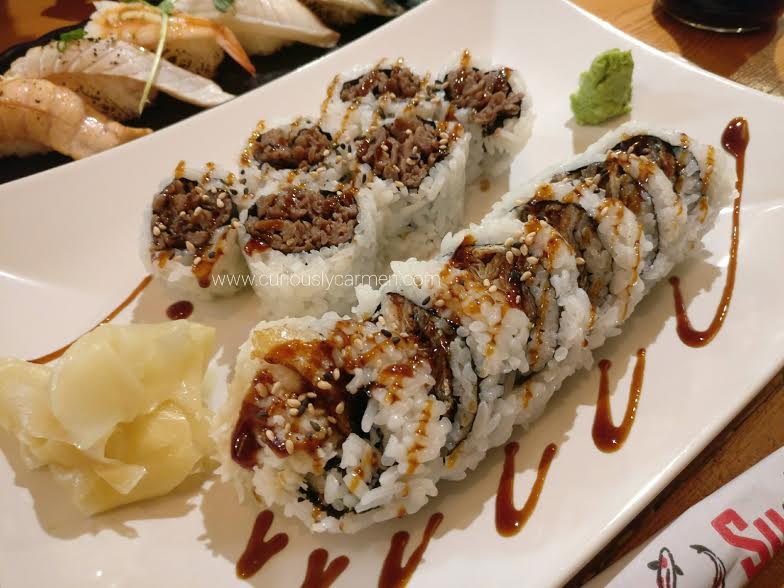 Beef teriyaki roll, $5: On a separate visit, I brought the boyfriend here and we tried a couple of different rolls. The beef teriyaki had a very generous portion of seasoned beef and lightly drizzled with teriyaki sauce.
BC roll, $4: BC rolls are either hit or miss, at Sushi Hub it was a hit. The salmon skin was lightly fried so it was a bit crunchy and tasted fresh.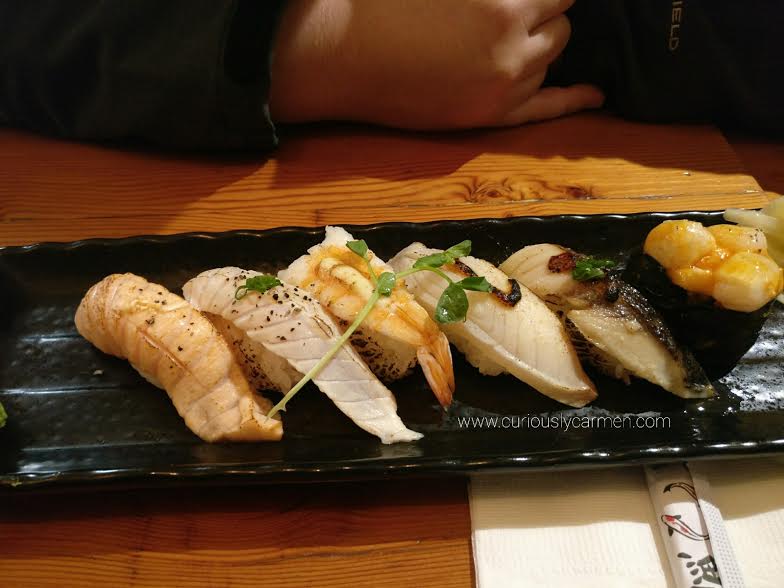 Assorted sushi sampler, $14: Had to make sure that the boyfriend didn't leave without trying the aburi sushi! It was just as delicious as the first time!
I'm really glad that I tried Sushi Hub because of how fresh and flavourful everything is. Service was also quick and attentive. There's no doubt that we will come back here when we are craving sushi.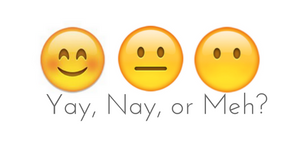 Yay!
.