Biscotti and I were looking for a place to order lunch from one Friday, and came across Sushi Day on Yelp (Or was it Skip the Dishes, can't remember). Both of us haven't been here before and seeing that it was close by and the reviews were good, we decided to give this place a try!
Sushi Day is located at Park and Tilford plaza in North Vancouver. The restaurant is quite small so it is easy to miss. Walking in, I'm glad that we ordered take out because it was CRAMPED! There's probably about 4-6 tables all closely together.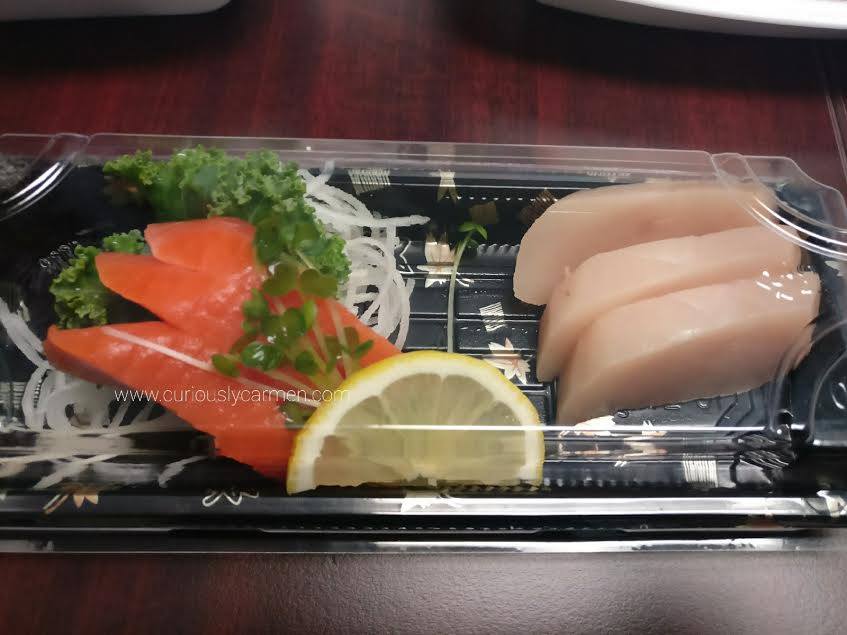 Tuna & salmon sashimi, $12.95: Right away, I noticed the quality of the salmon sashimi. The price point of $12.95 is more than I'm used to for sashimi, but after eating it, I could see why. Both tuna and salmon sashimi were very fresh and delicious. I'm pretty sure they only use wild salmon and tuna here.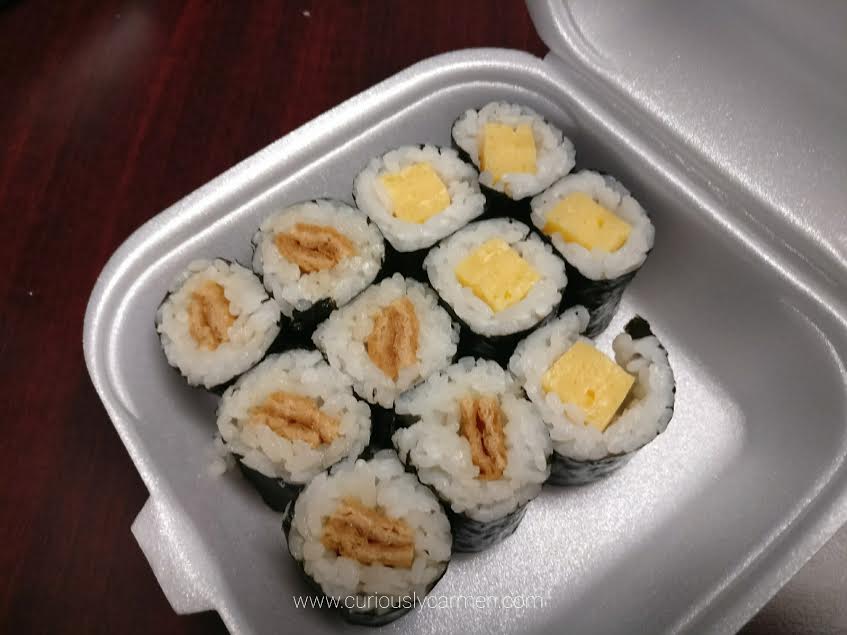 Tamago roll, $3.50: It's been a hot minute since I've had tamago, so I ordered this. No complaints about the tamago roll!
Inari roll, $4.50: I've never ordered inari roll before, which is a sweet tofu skin roll. I've only had it wrapped up as a triangle before, which I really enjoyed. Anyways, turned out that we over ordered and I was too full to try some of this. But Biscotti had no complaints about it.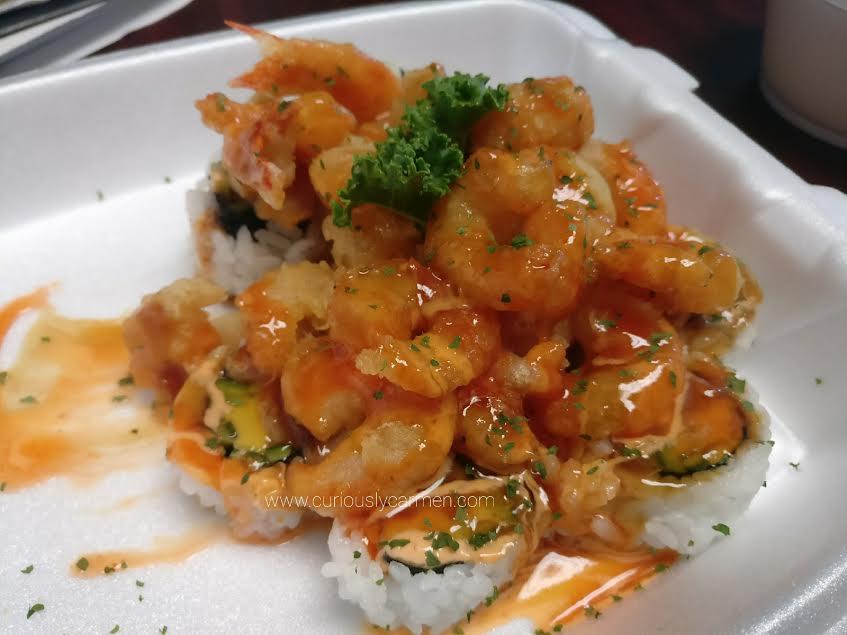 Popcorn shrimp roll, $13.95: This was very intriguing on the menu, so we decided to give it a try. Good thing we did because it was so delicious! The roll was made up of prawn tempura, while the outside had popcorn shrimp and was heavily drizzled with a sweet chili sauce.
This is definitely a 'Westernized' roll and definitely not a traditional Japanese roll but it was really good. Not healthy for you though since it's deep fried and super saucy, but it's good to try different things sometimes.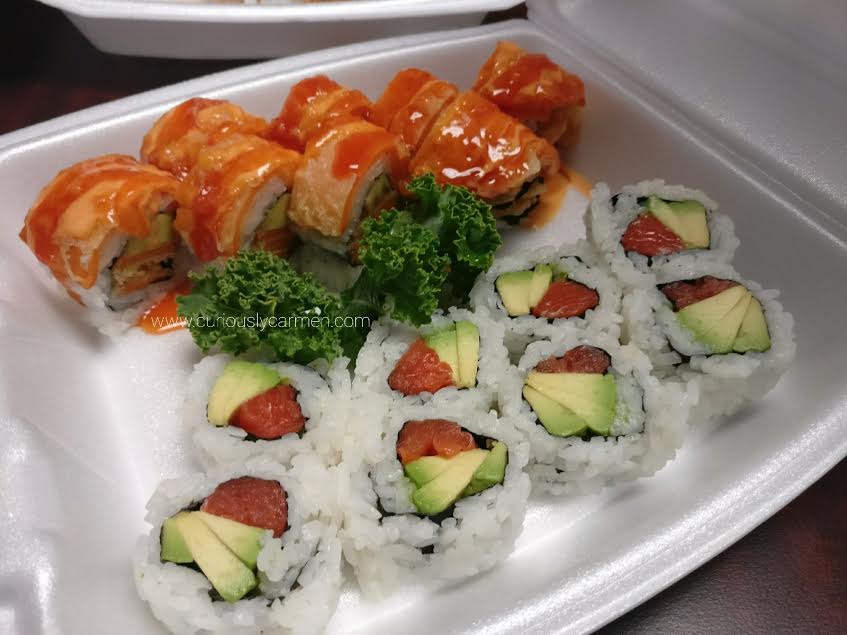 Salmon and avocado roll, $5.50: To balance off the unhealthiness of the popcorn shrimp roll, we also ordered this. The salmon was super fresh and delicious like the sashimi above. The avocado was ripe and buttery too.
Double crunch yam roll, $9,95: The double crunch yam roll was really good. It had the same sweet chili sauce as the popcorn shrimp roll. The inside had deep fried yam and avocado. Then, it was topped with another layer of deep fried yam. If yam is your thing, you should definitely try this roll.
We definitely over estimated and ordered wayyy too much food for both of us. This meant that I was able to bring some back for dinner! Sushi Day was a great find. They are more on the pricey side, but the quality of the sashimi and rolls really show. I would recommend getting take out since the restaurant is so tiny and cramped.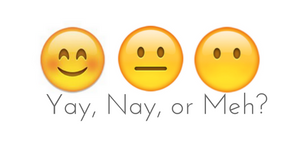 Yay!