Over two years ago, I wrote my first review on Jong Ga Korean Restaurant! Since then, I have been a handful more times and it is my favourite Korean restaurant! I've taken different people here and everyone seems to enjoy it as well.
Jong Ga is a small, home-style Korean restaurant. It is usually busy so I try to make reservations before coming. The only bad thing about Jong Ga is the parking! It is located in a small strip mall in Koreatown, and many parking spots are reserved for other businesses.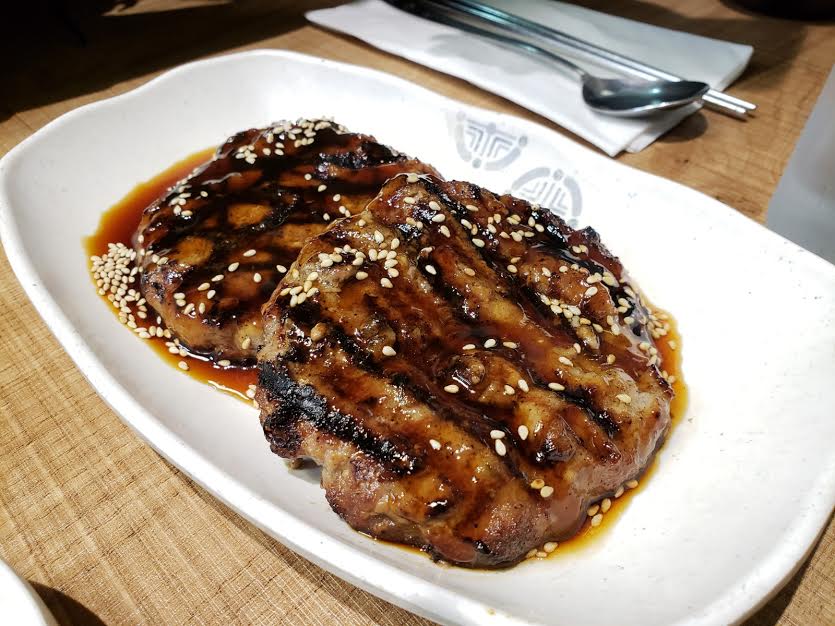 Korean beef patty: I'm not really sure why the boyfriend ordered this when Jong Ga has enourmous soup noodle portions, but alas. I didn't have any because I wanted to save room for the banchan and my soup noodles.
He really enjoyed the beef patty, it was full of grilled flavour and sweet Korean sauce. For $10, I personally thought it was a bit overpriced but he enjoyed it.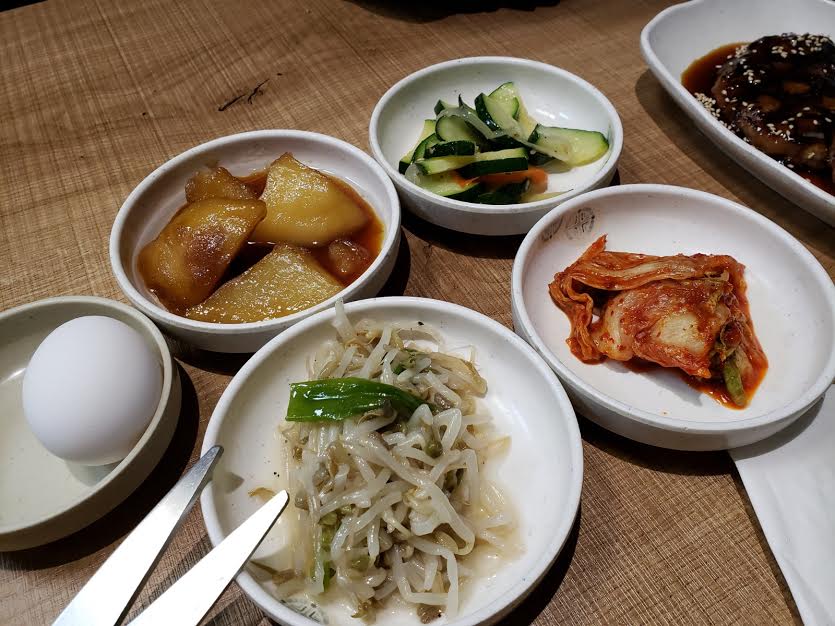 Banchan: All of their banchan was delicious! In particular, my favourite is the chilled sweet potato which is marinated in some sort of garlic sesame sauce?
The other banchan dishes are quite delicious and fresh as well. The cucumber dish and the beansprouts are also marinated in some sort of sesame sauce, and are both crunchy.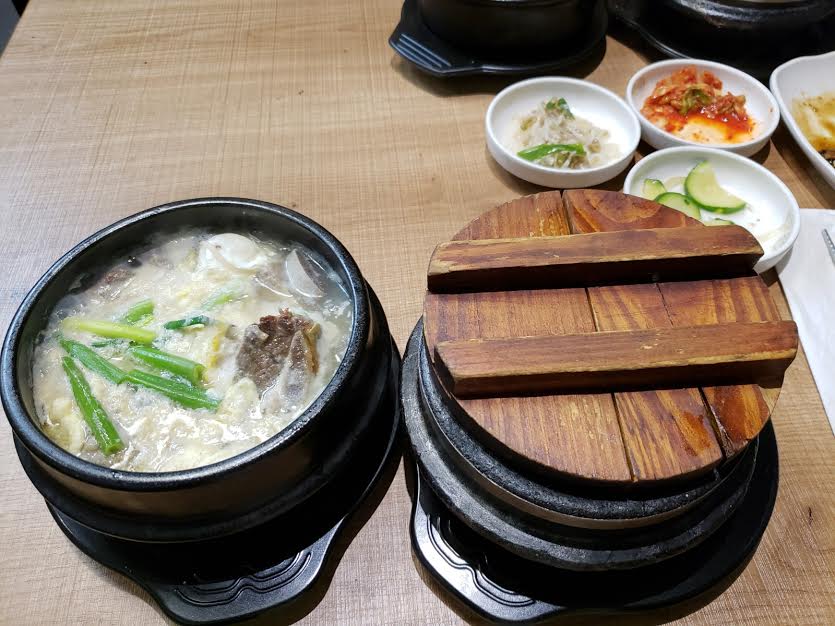 Prime beef rib and sweet potato in savoury broth: This is my go-to! I know I should really try other dishes (well I did order the seafood tofu soup before), but this one is so delicious that I always end up going back to it!
The term savoury broth is not very helpful, but I would describe the broth as a beef broth with garlic undertones. There is a generous portion of soft, fall off the bone, tender beef rib and crystal noodles. There is also a cooked egg and some leeks inside too.
One of my favourite things about Jong Ga is their stone bowl rice! All of their dishes come with a free side of plain rice or stone bowl rice – do yourself a favour and go with the stone bowl!
I like to leave the lid on the stone bowl for about 10 mins while having the soup, to make the rice crispy. Then, I put small spoonfuls of soup into the stone bowl and eat it with the crispy rice. SO. GOOD.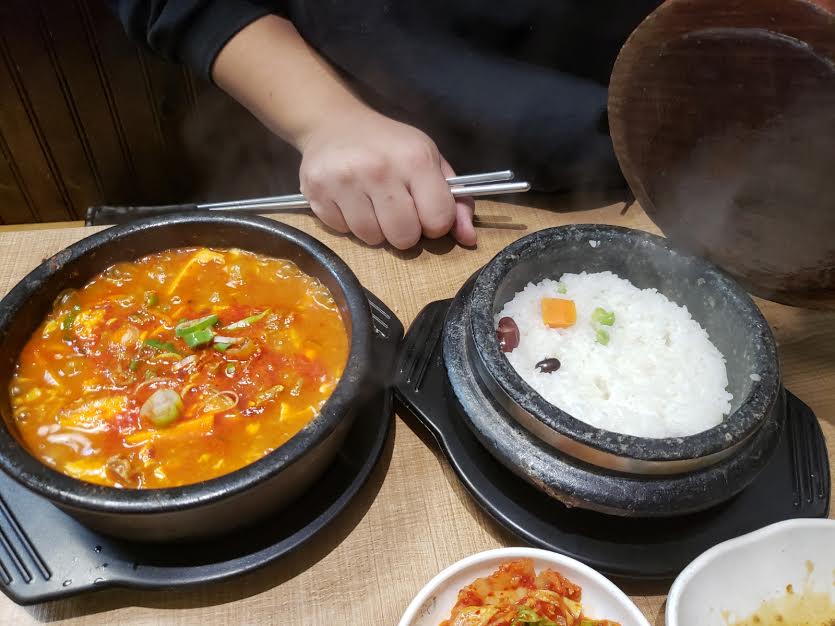 Spicy beef tofu soup: The boyfriend really enjoyed his spicy tofu soup too! Koreans take their spice seriously, and he loved how spicy it was. There was a generous portion of tofu and beef. At the end of the meal, he was sooo full and stuffed!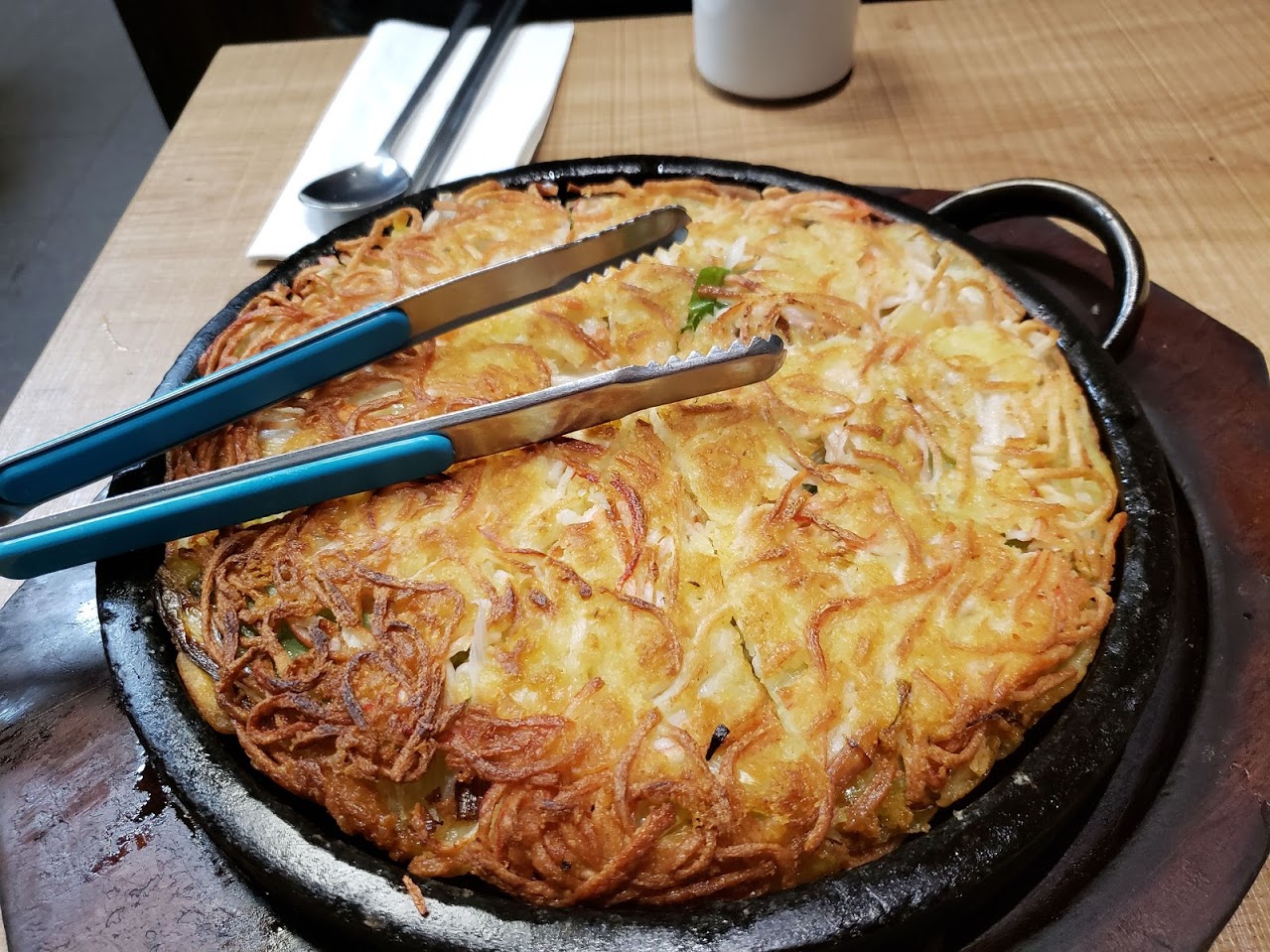 Seafood pancake: On a separate visit, we took Maki and Nigiri here because they like Korean food as well! Nigiri ordered the seafood pancake, which was nice and crispy outside. The inside was bursting with ingredients! He was quite impressed with this and brought some home for lunch the next day.
Jong Ga is a bit hidden and unknown, but so good. We always say that we should try other places in Koreatown… but somehow always end up back here because it's so good and worth the price. I can't wait to come here more as the weather gets colder!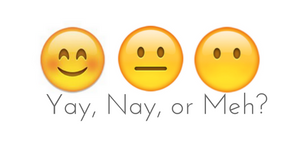 Yay!