Have you ever tried a restaurant that was so delicious, that you couldn't stop thinking about it for the following few days afterwards? Well, that's what Sura was like for me!
Maki had suggested this place after coming here, and I agreed because I've always heard great things about it! I've just been reluctant to go because of the long waits, and plus I'm rarely in this area.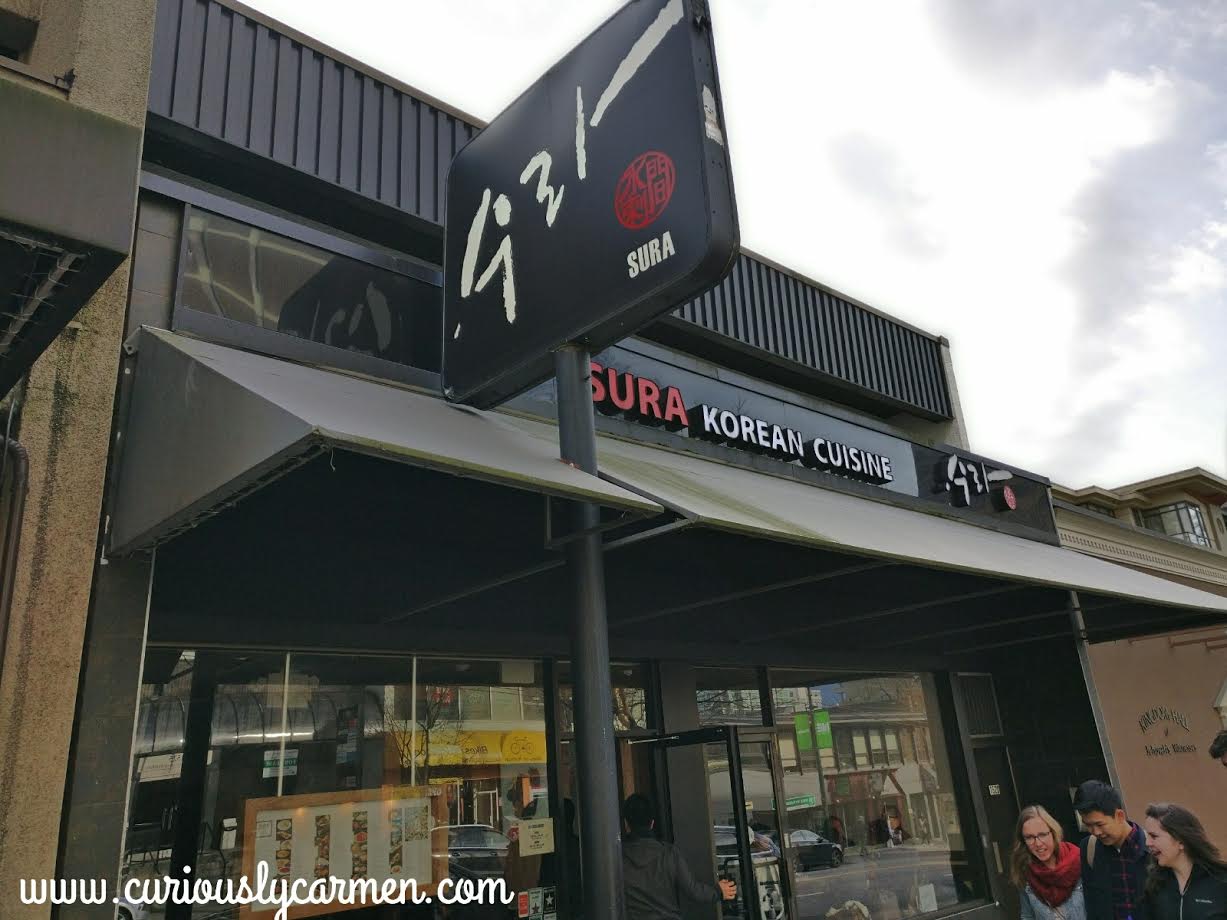 It was a double date dinner, following the night before when Maki and Nigiri got ENGAGED!!! I am still buzzing with happiness and so excited for them!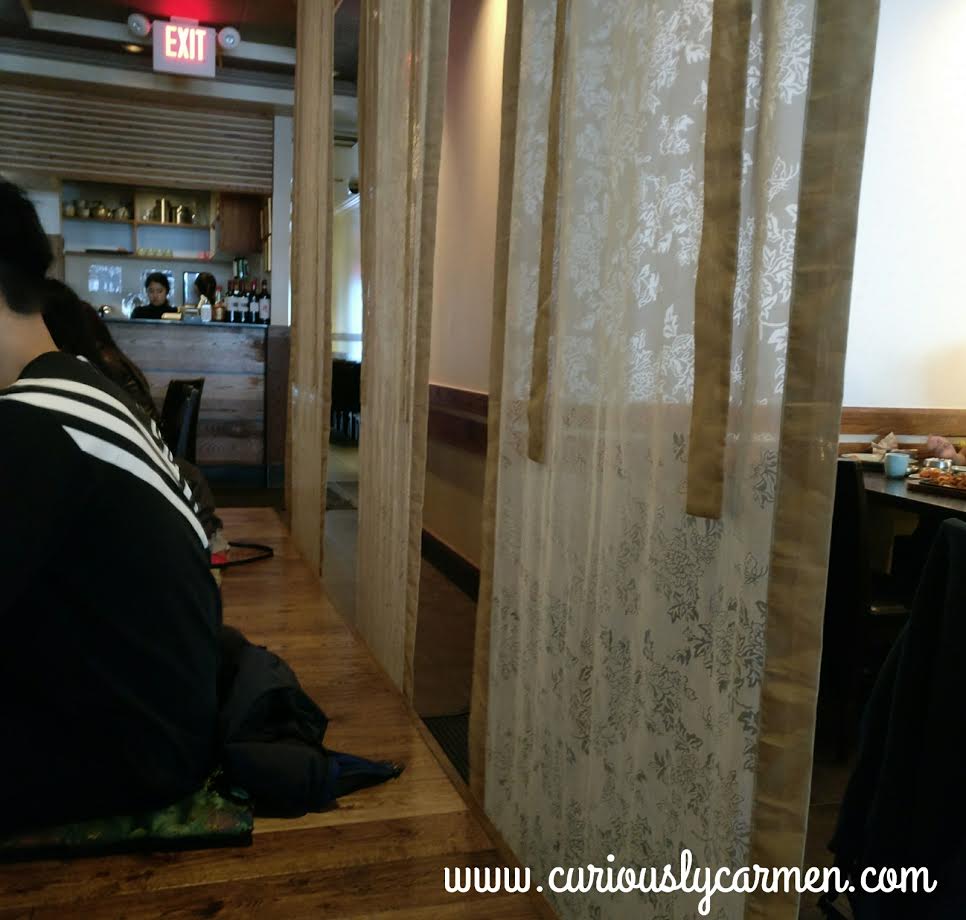 We love dining with Maki and Nigiri because they enjoy eating early, like us! And with Sura, you must go early or you will have to wait over a hour. With all the Yelp reviews I read beforehand, almost everyone mentioned the 1+ hour wait. They opened for dinner at 5, and we got there at 5:30. However, the restaurant was already full with two names before us! The waiter quoted 45 minutes, which was shocking to us… but we decided to stay since it didn't seem like it would have taken 45 minutes.
Luckily, we were right because the wait was only 25 minutes. We were seated in the middle of the restaurant, which has two long communal benches and is separated by some delicate and royal looking curtains. We joked that it felt like we were in the VIP section of Sura =P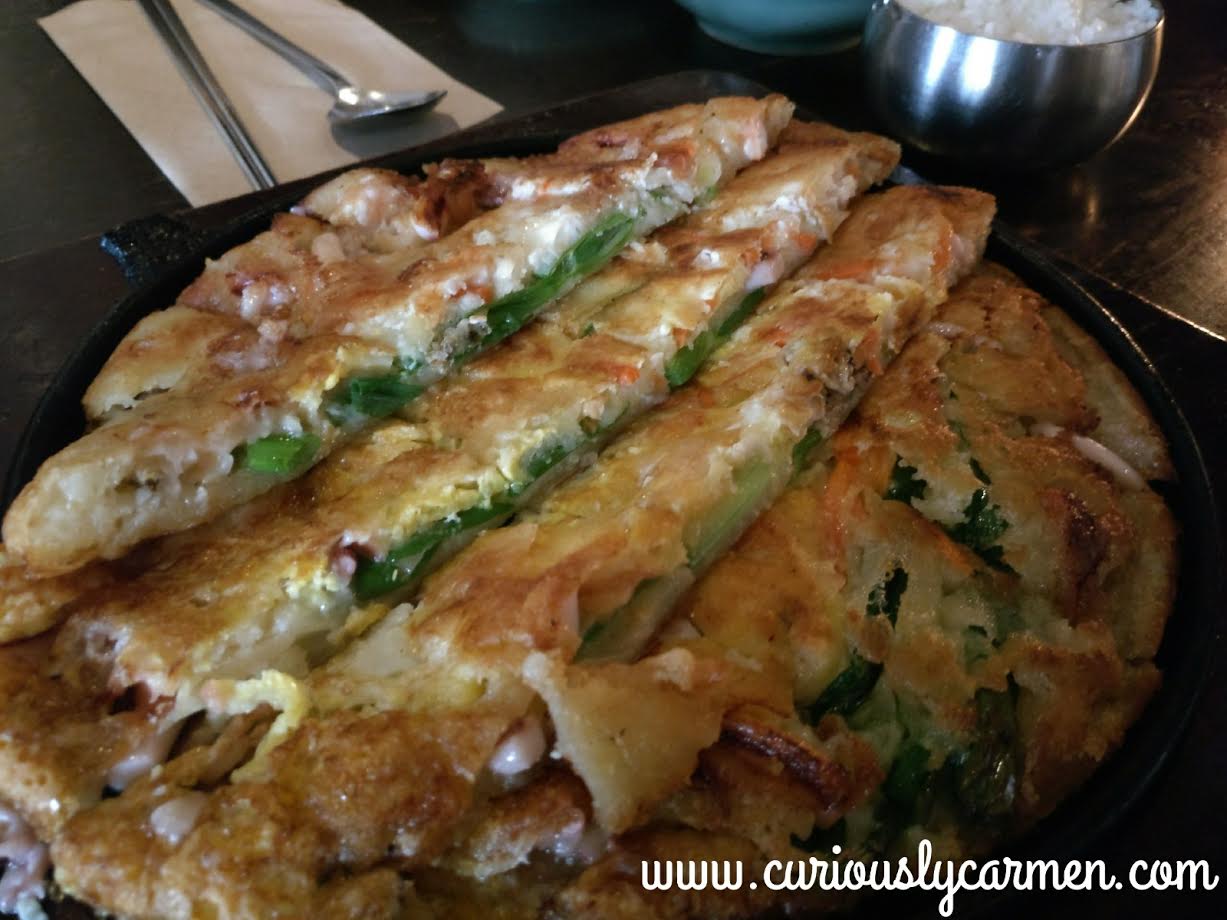 Seafood pancake, $20: The seafood pancake came bursting with a generous amount of greens and seafood! There were clams, squid, and shrimp inside. It came on a sizzling hot plate and we could still hear the pancake being fried on it. The exterior was nice and crunchy, while the inside was filled with delicious ingredients. It was a great start to our dinner!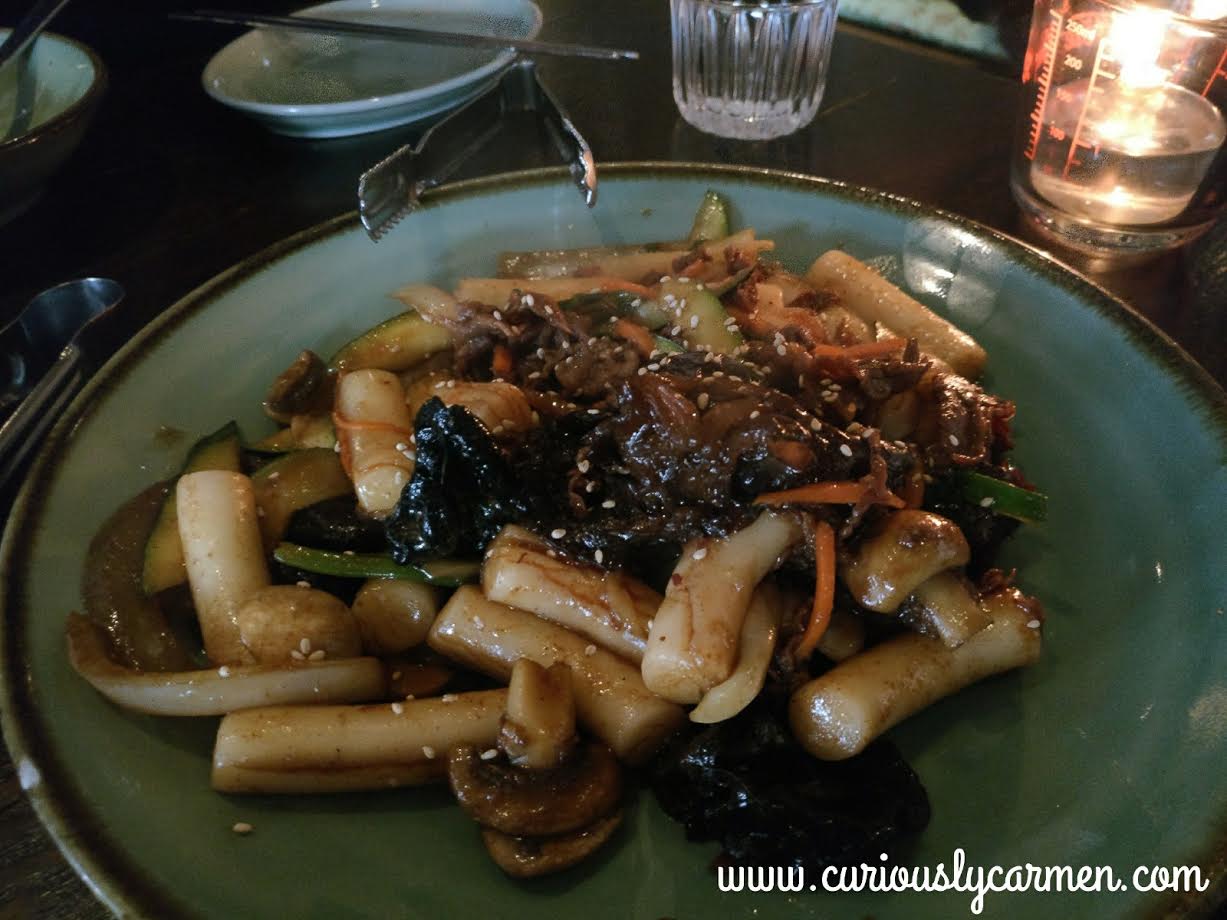 Royal rice cakes, $15: The boyfriend and Nigiri chose this dish, as they love rice cakes. And boy, was this delicious! It was slightly sweet and full of such amazing flavour. The beef was tender as well. I kept helping myself to this because it was so good. I probably wouldn't have ordered it myself, so I'm glad that the others picked it.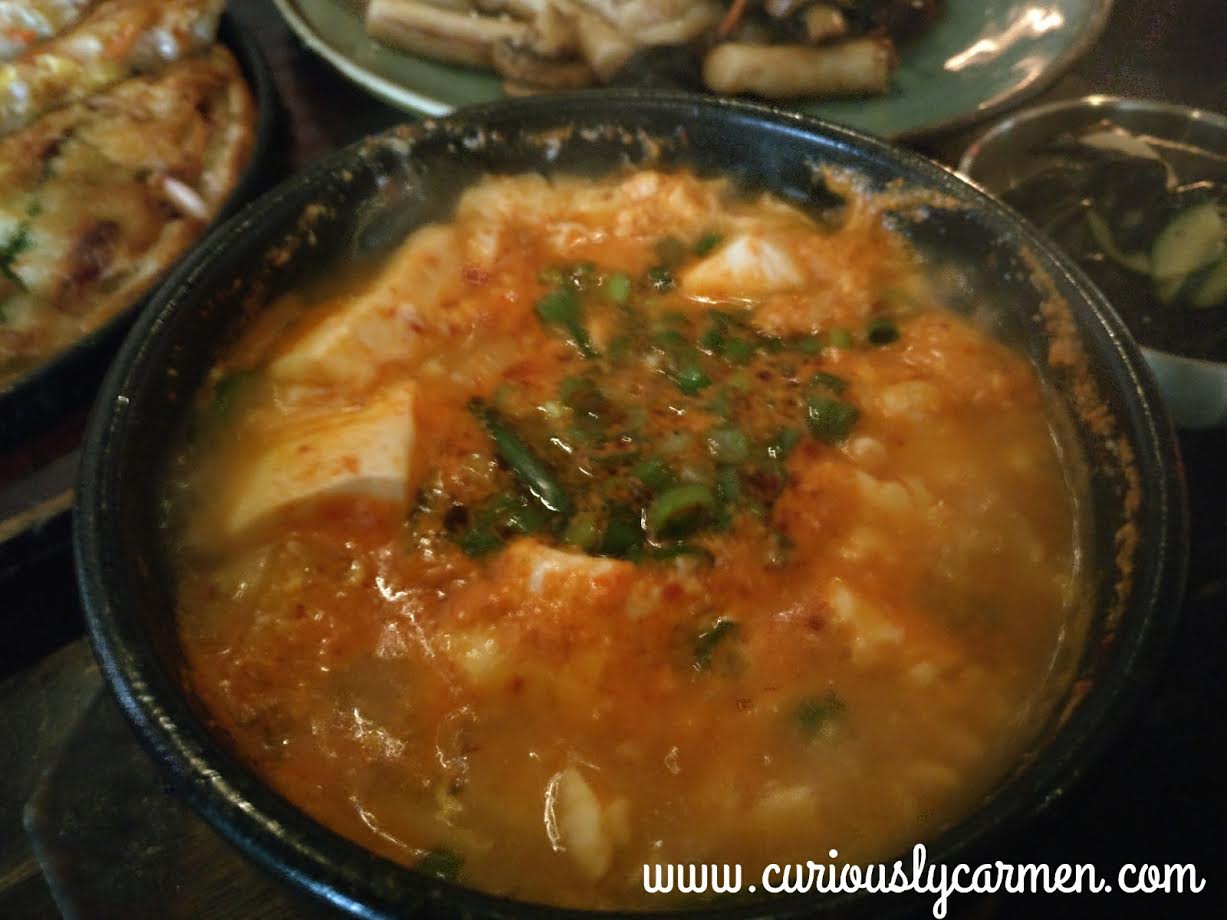 Spicy tofu hotpot with seafood: This picture came out blurry because it was still bubbling ferociously when I took the picture. I asked for the egg to be cooked inside, because cracking a raw egg in there makes me feel uneasy. This bowl came with a decent amount of seafood, and an excellent amount of tofu! It had a good spicy kick to it, so I'm glad that we were sharing everything as to avoid spicy overload at the end of the meal.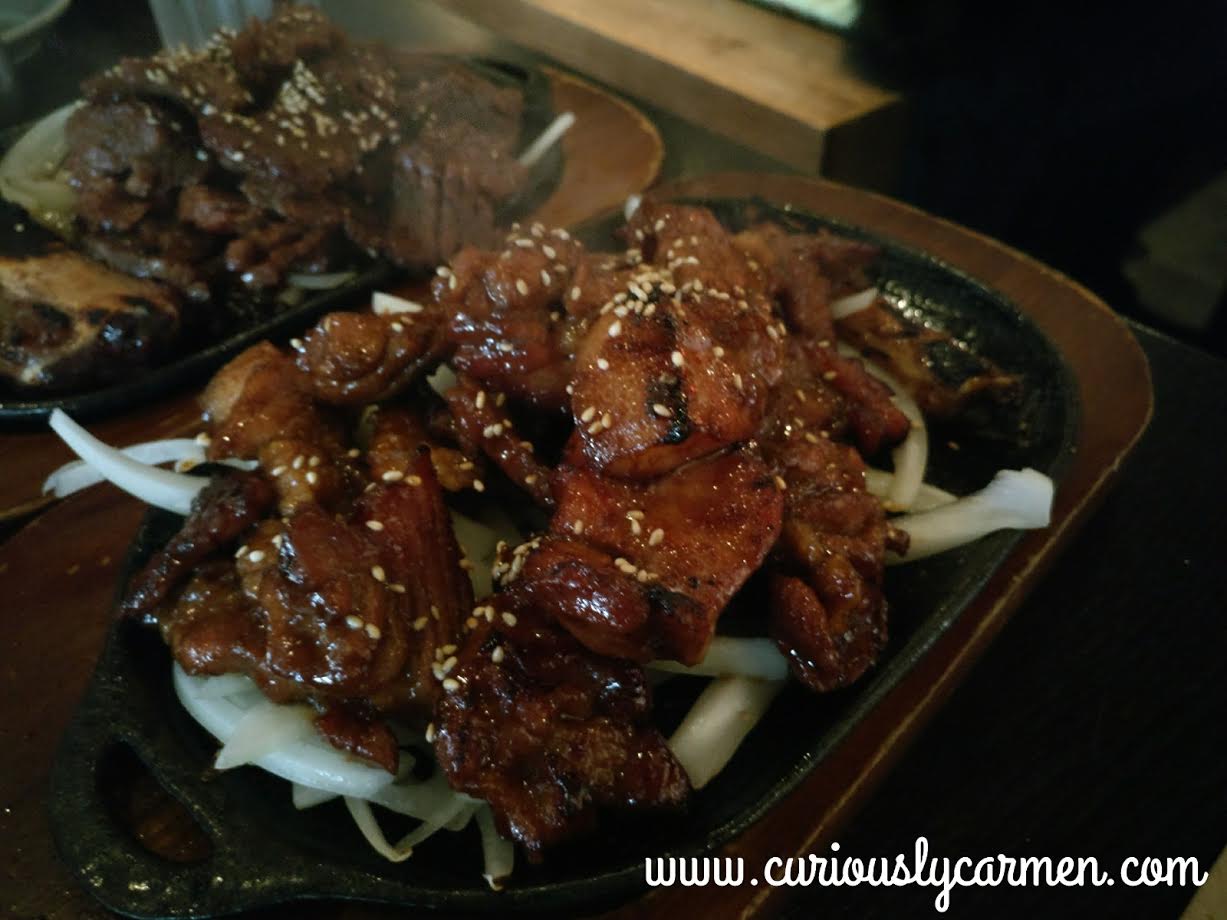 Korean BBQ beef and pork, $25: We ordered two plates of BBQ meat, which was the perfect amount for us. This one was the beef and pork mix. There was a lot of freshly sliced onions on the bottom! The dish came sizzling hot and it was sooo delicious. Although the pork was pretty oily, so I had the least amount of this due to my sensitive stomach. Due to the crazy amount of sizzling on the hot plate, some of the oil bounced onto Maki's napkin and there was a giant splat of oil!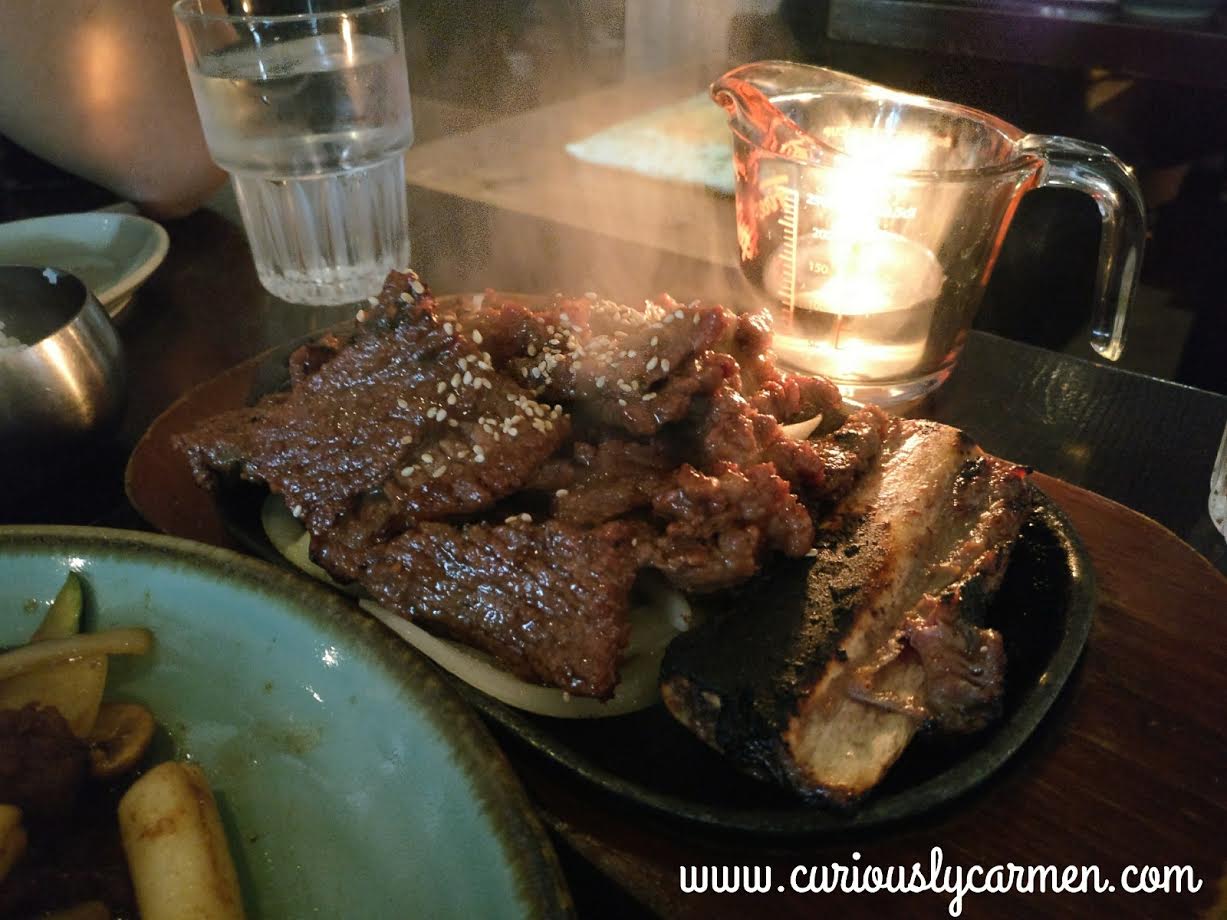 Korean BBQ beef: OH MY GOODNESS, this was my FAVOURITE dish of the night, if not the best new food dish I have eaten all year. It was soooo amazing. The Grade AAA beef was INCREDIBLY tender, and marinated in a delicious Korean BBQ sauce…mixed with the grilled taste of the barbecue. UGH, sooo good. I'm the type of person that thinks Korean BBQ is only okay, like it wouldn't be my first choice. BUT, after eating this, I want more Korean BBQ!
All in all, everything that came was so delicious and I didn't expect it to get any better… UNTIL THE BEEF CAME. I can definitely see why Sura has such long line ups and crowds all the time. The food here is amazing… and I'm still thinking about that BBQ beef.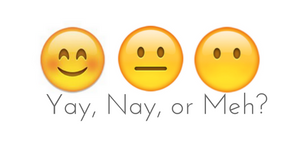 Yay! A million times!