It's time for my semi-annual ACI Beauty Preview post! In case you don't know, ACI Beauty is a Canadian distributor for brands such as Stila, Korres, St Tropez, Ardell, CLEAN, Paul & Joe, etc. This post will feature products from Korres, Stila and St. Tropez.
I always look forward to seeing what new product launches they will have in the Fall and Spring!
This season had a section on cult faves, aka products from each brand that made them famous. Aka, their OG products – hence the nostalgaic decor! Recognize any of these nostalgic items? 🙂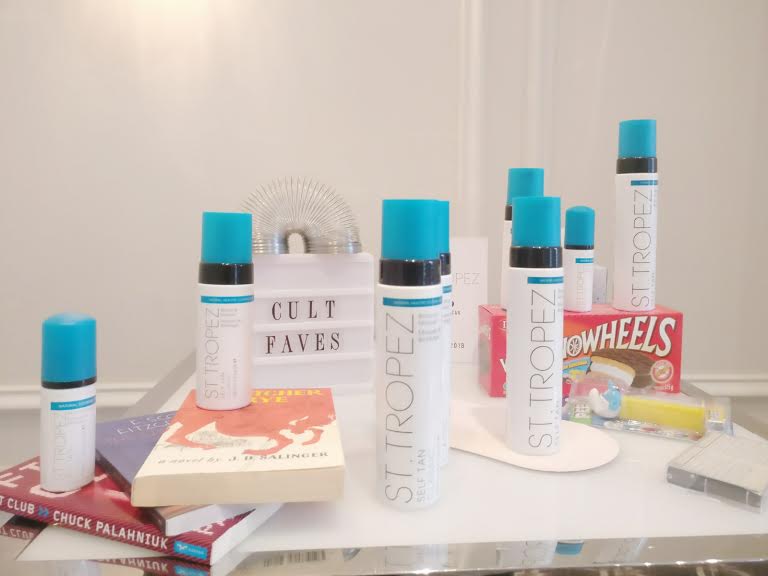 For St. Tropez, we have the bronzing mousse. They have mastered the art of the at-home spray tan, especially when it comes to the scent. I am not familiar with spray tans but I have heard most spray tans do not have a great smell. St Tropez ensures that their tans smell great so that it is not off putting.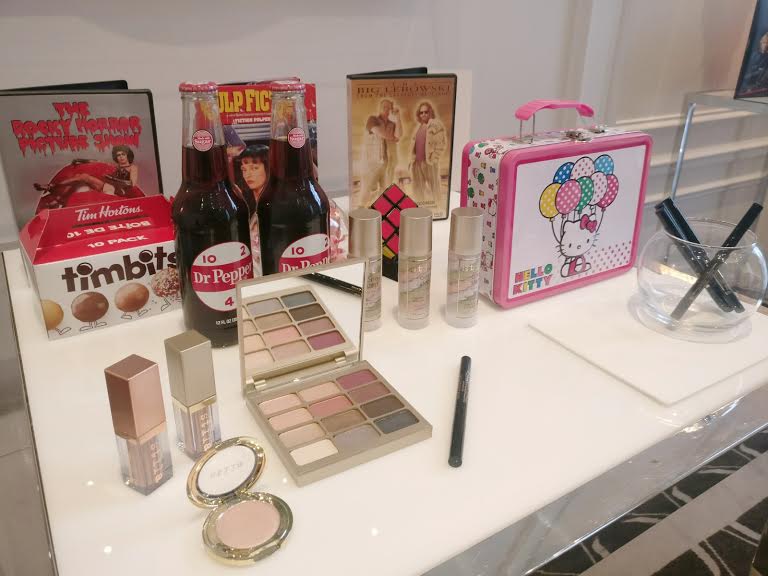 For Stila, we have a variety of different cult favourites including the Stay All Day liner, One Stop Correct primer, certain shades of eyeshadows, and the liquid eyeshadow! My own personal favourite also includes the Stay All Day foundation.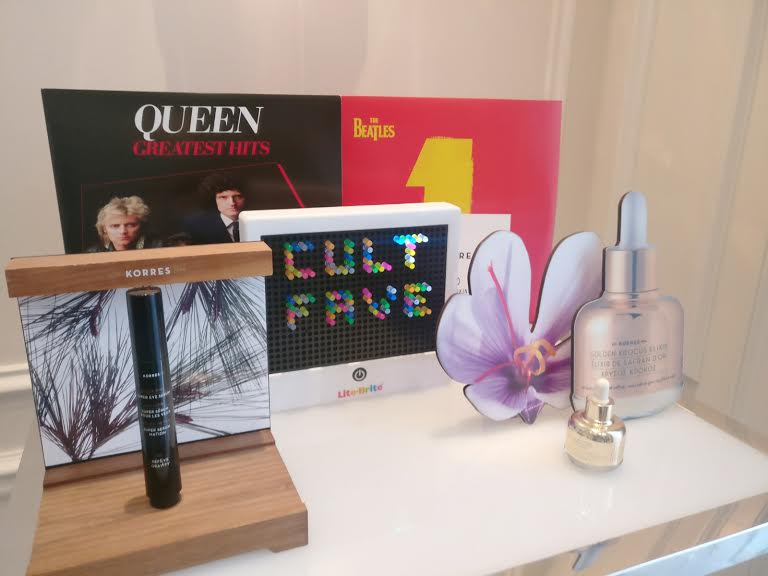 Lastly, for cult faves, the two products from Korres was the Golden Krocus Elixir and the Black Pine Eye Serum. The Golden Krocus Elixir can be described as a very rich, liquid gold product. And with that name, I would certainly not question it! The Black Pine Eye Serum has a push cap and helps to fill in fine lines and plump up the eye area. It can also be used as an eye primer to smooth everything out.
I have tried neither of them so I can not really offer my own opinion on them.
Moving on now to the new releases! There are a bunch of new releases from Korres, but I will only talk about one line in this post. I don't like super long posts so I will make another post on the  other new Korres, Stila and St. Tropez releases after this.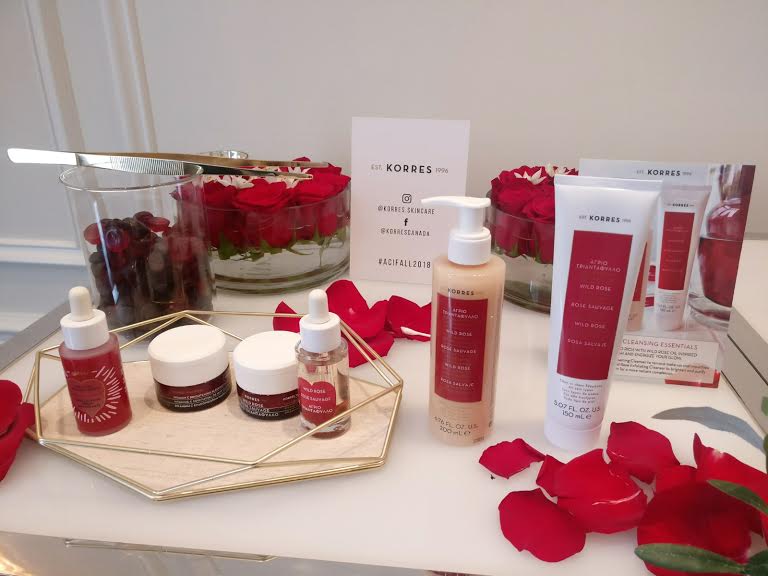 The Korres Wild Rose oil is one that I have raved about multiple times here. This season, they have released the Wild Rose 15% Brightening Serum which is basically an improved version of the original Wild Rose… I mean, the Wild Rose oil was already amazing at brightening up your skin, so I can't imagine how it can get any better. The vitamin c oil helps brighten skin and with regular use, you will notice a difference.
Another new launch in the Wild Rose line is the Korres Wild Rose Foaming Cleanser. It also contains the same vitamin c as the oils above, which will further assist in brightening your skin. The cleanser is gentle and moisturizing yet is able to remove waterproof makeup easily. I have been using it for a few days, so stay tuned for a review!
This post is getting lengthy so I will end it here! Stay tuned for part 2 where I share another Korres line launch, and the new Stila and St. Tropez releases!