A couple of weeks ago, I attended the ACI Beauty Preview event for Fall/Holiday 2017. Even though it was the epitome of a hot summer's day, we were treated to the sneak peek of some holiday/Christmas launches!
As usual, this event will be divided into two posts because I hate having long, endlessly scrolly (yes I just made that word up) posts!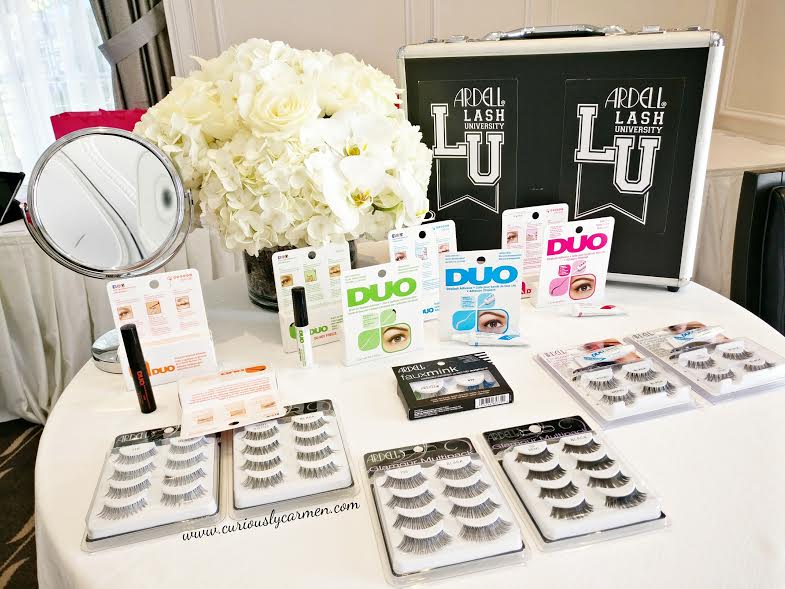 Starting off, I was given some Ardell lashes to try on! I was a bit hesitant due to my glasses, but we found a pair that went very nicely with my glasses. The best part of all? It didn't touch my lens.
This re-sparked the love affair I have with falsies and encouraged me to wear them more often, now that I know there are lashes out there that won't interfere with glasses!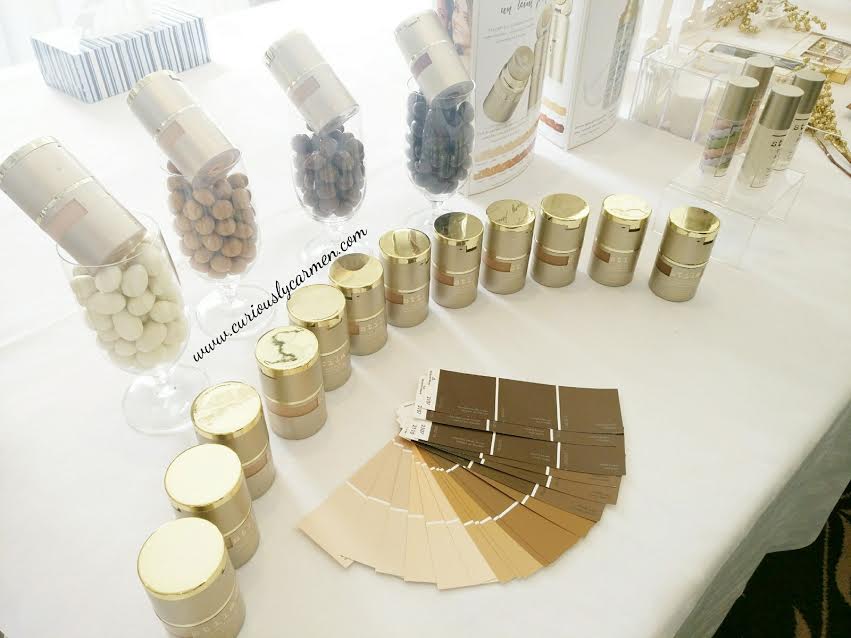 The Stila Stay All Day foundation has undergone a few changes in the past year! Last year, the packaging of the bottle was changed. This year, they have added many new shades to the line! As well, the cap contains a hidden concealer now too!
You can read my previous review about this foundation here! I quite enjoyed this foundation.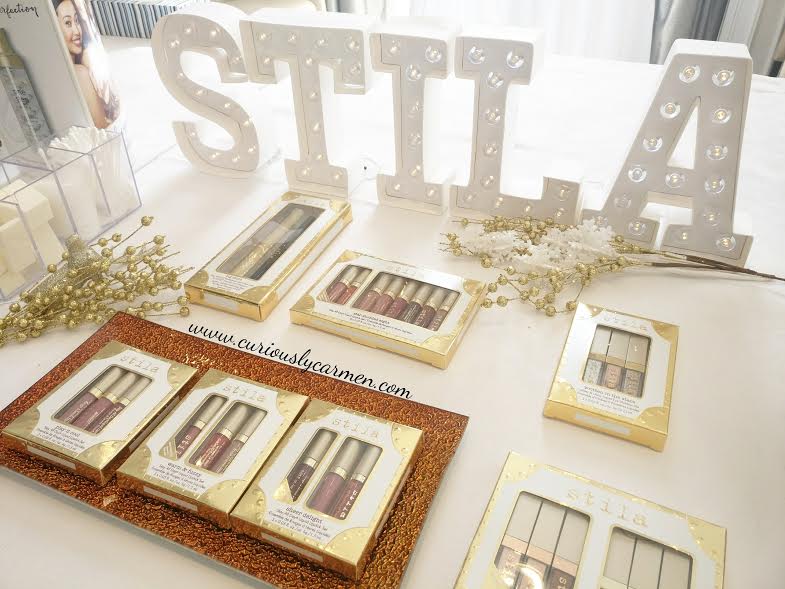 Holiday/Christmas lip sets from Stila!
Pictured are:
-Big Shots Eyeliner & Mascara duo (back, far left)
-Star Studded Stay All Day Liquid Lipstick Set of 8 (back, middle)
-Written in the Stars Glitter & Glow Liquid Eye Set (back, left)
-Eye for Elegance Liquid Eyeshadow Set of 6 (front, right)
-Play It Cool Stay All Day Lipstick (front, left – there are 3 packs in various shades shown)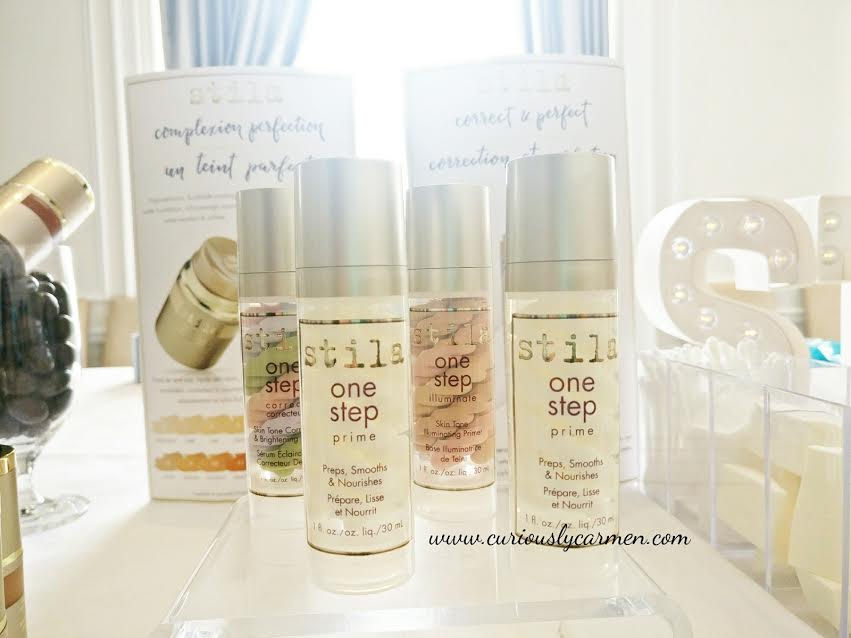 The new Stila one step primer! The crystal clear base in the new primer has 50% water. This gives the product a lighter, more refreshing feel than most silicone-based primers.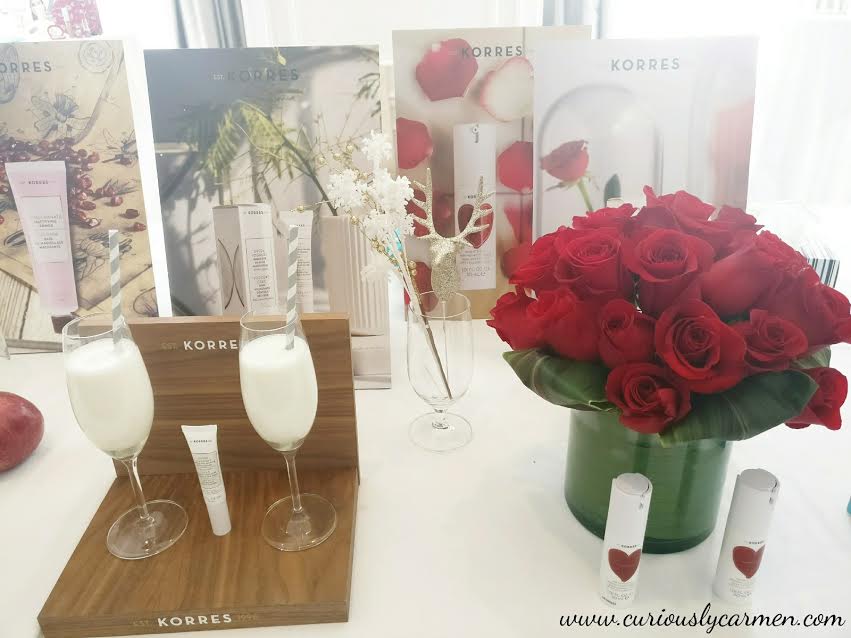 Moving on to Korres – two new products pictured above! The first one on the left with the smoothie is the Greek Yogurt Undereye Priming Moisturizer. The coolest part to me was how cold the applicator tip is, which helps to minimize puffy and swollen eyes in the morning.
The second product underneath the roses is the new Wild Rose Moisturizer/Primer. I got so excited about this launch that I wrote a review pretty quickly about it! You can read that review here.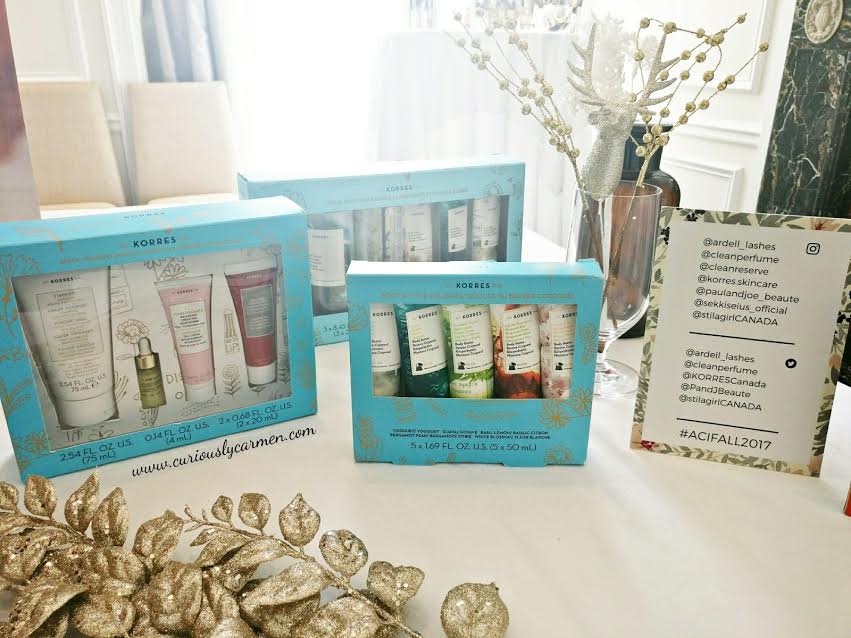 Holiday/Christmas gift sets from Korres!
The gift set on the far left is the Greek Wonders Skin Kit, which contains travel sized skincare products. I always recommend getting travel sized products if you want to discover a variety of different products! This is a pretty good deal for $49 CAD considering that one full size product costs more than that.
The gift set in the back is the Total Body Indulgence, which is a 6-piece set of shower gels/body butters – there is a guava scent in this gift set which I REALLY want to smell!
Lastly, the gift set in the front is the Body Butter Delights which includes the following scents: yogurt, guava, basil-lemon, bergamont-pear, and white blossom!
—————-
Stay tuned for part 2, which features CLEAN, Sekkisei, and Paul & Joe!