Hi readers!
Last week, I had the pleasure of attending a media preview event for ACI Cosmetics, one of Canada's biggest beauty distributors. I was able to learn about many of the different brands they work with and brought home some gifts to try out! One of these products was Anna Sui's nail polish in N800 – lemon yellow.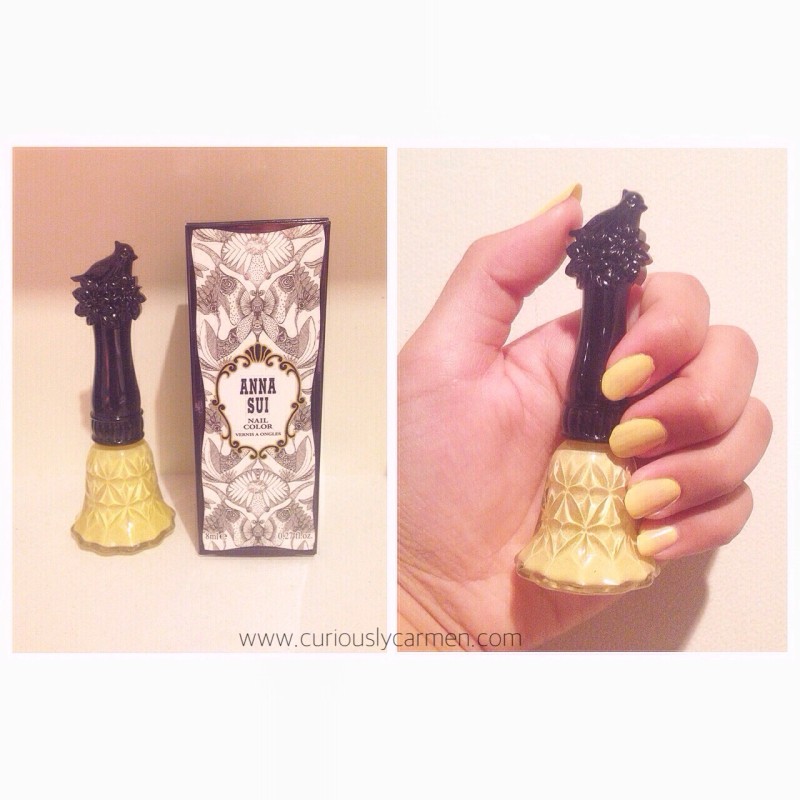 At the event, we were told that Anna Sui had completely redesigned and repacked her nail polish bottles, replacing the original design for a beautiful, delicate bird and an elegant ballgown-esque bottle.
This nail polish sells for $15 CA at The Bay. I think it is a good price for the detailing and quality of the product, as I will mention below. It would also make a great gift as the packaging and design is so beautiful! I would want to display this nail polish instead of putting it in my nail polish box – that's how in love I am with the packaging! 😉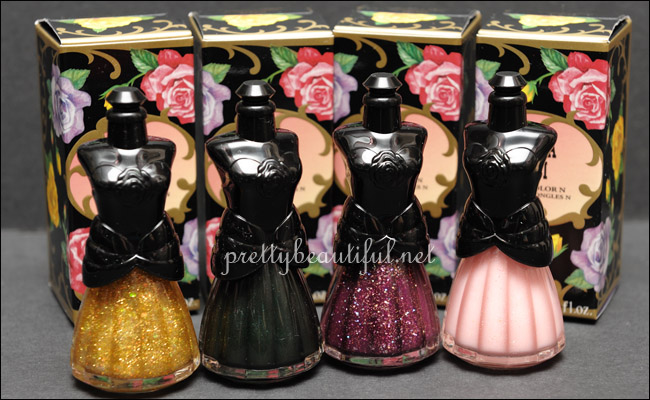 Here is a picture from 2011 I found on prettybeautiful.net with the old packaging. Some bloggers that attended the event with me actually preferred the old design, but I think both designs are very intricate and unique.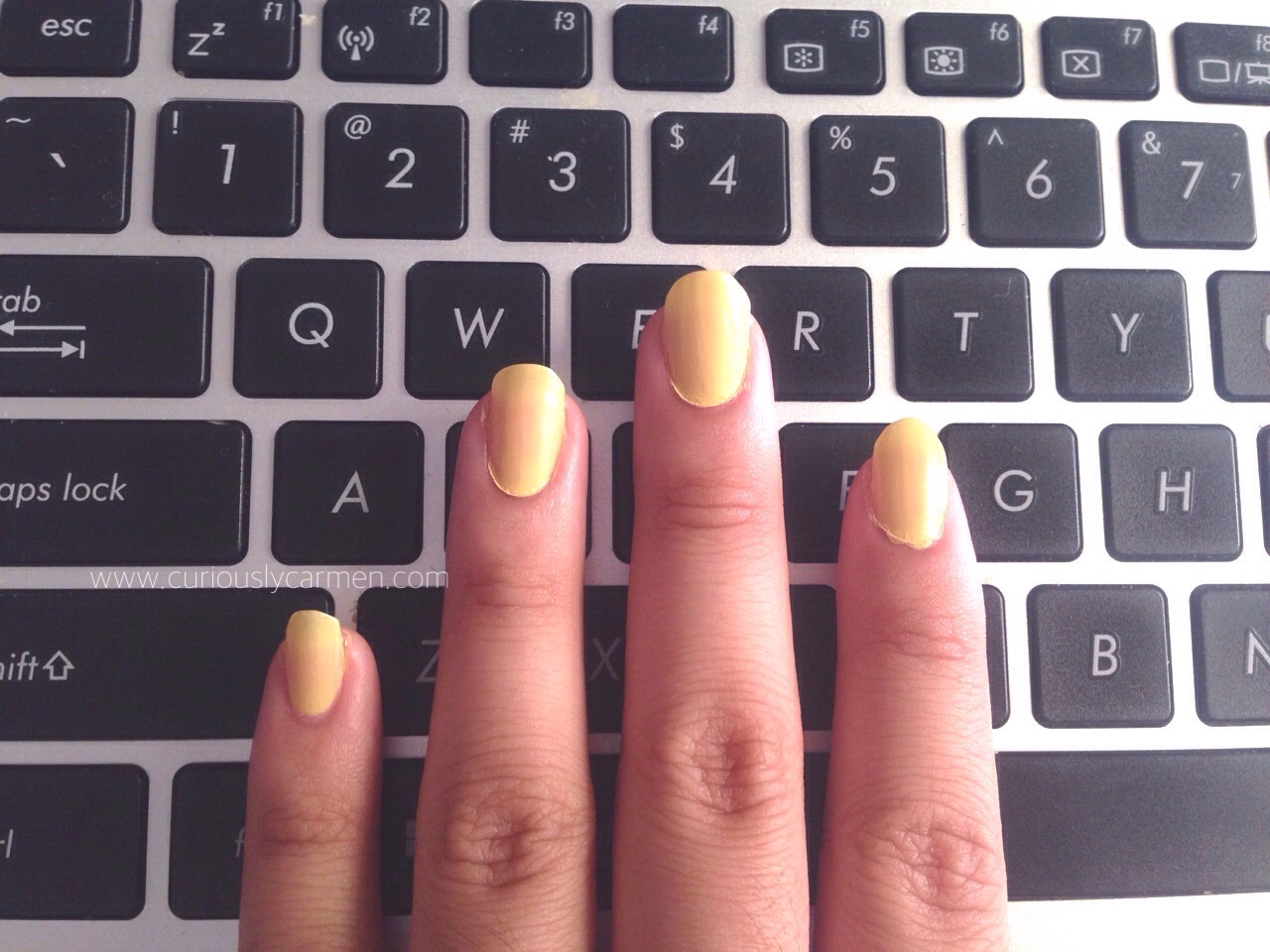 Since I have been cooped up writing final papers and studying for finals, I thought that this keyboard background would be very suitable for my current situation. I've probably seen my laptop more than I've seen people this week, sigh!
The colour goes on pretty light, I used three coats of this polish to achieve the look above. The polish was quick drying and gives off a healthy, strong shine when it is dried. I love how smooth this polish feels as well!
My favourite part of this polish would be the scent. While I was applying this, I thought I smelled some sort of lemon scent but thought maybe someone used an air freshener?
Nope, it was actually the polish and my nails still smell wonderful twelve hours later! The N800 has a nice, soft lemon scent to it but I've heard her other polishes smell like rose and lychee! Again, their attention to the minor details do not cease to amaze me.
Before I end this post, here is a picture of all the new Anna Sui nail polishes from the event. There are so many new shades, I see my N800 on the bottom tray near the back!
The ACI media preview event was my first introduction to Anna Sui products, although I have seen them in stores before. I'm really glad that I was able to learn a lot about the products that day, and it has quickly become a brand that is reputable for me.
Stay tuned for a post on the ACI media preview event! I'm really excited to write that post, but it is longer to write, so I'll be doing that once my exams are over.
Have you tried Anna Sui nail polishes before? What did you think?
Thanks for reading!
-Carmen
Press product featured, all opinions are my own.