Hi hi! Continuing along for the ACI Beauty Spring 2018 event, here is part 2/2!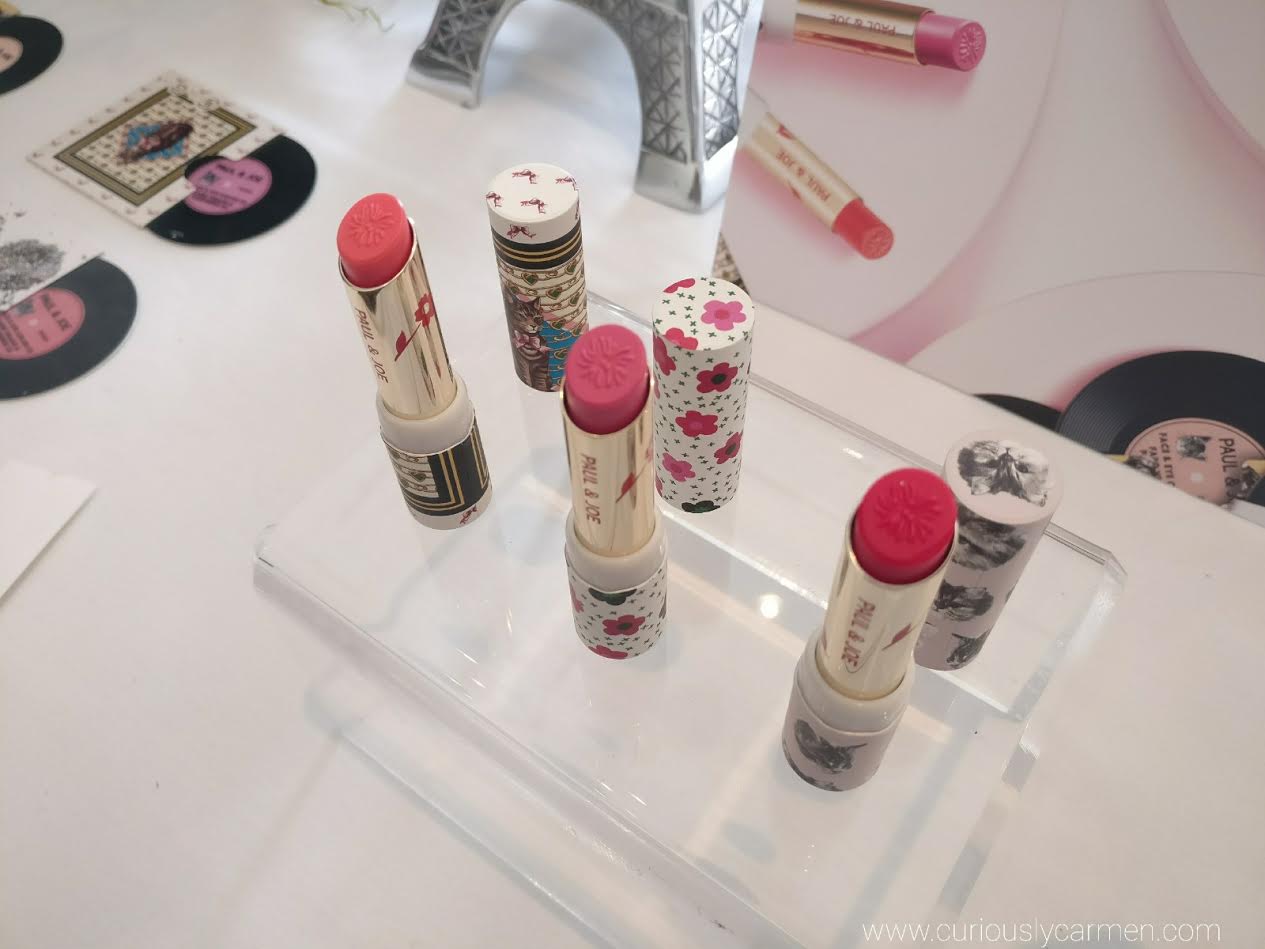 One of Paul & Joe's most popular products is their cat shaped lipstick, which we have been for the past couple of preview events. They have switched it up for spring 2018 and put a flower design instead of a cat. The formulation is still the same and if you see a cat themed lipstick case, that is after the founder, Sophie Albou's own cat!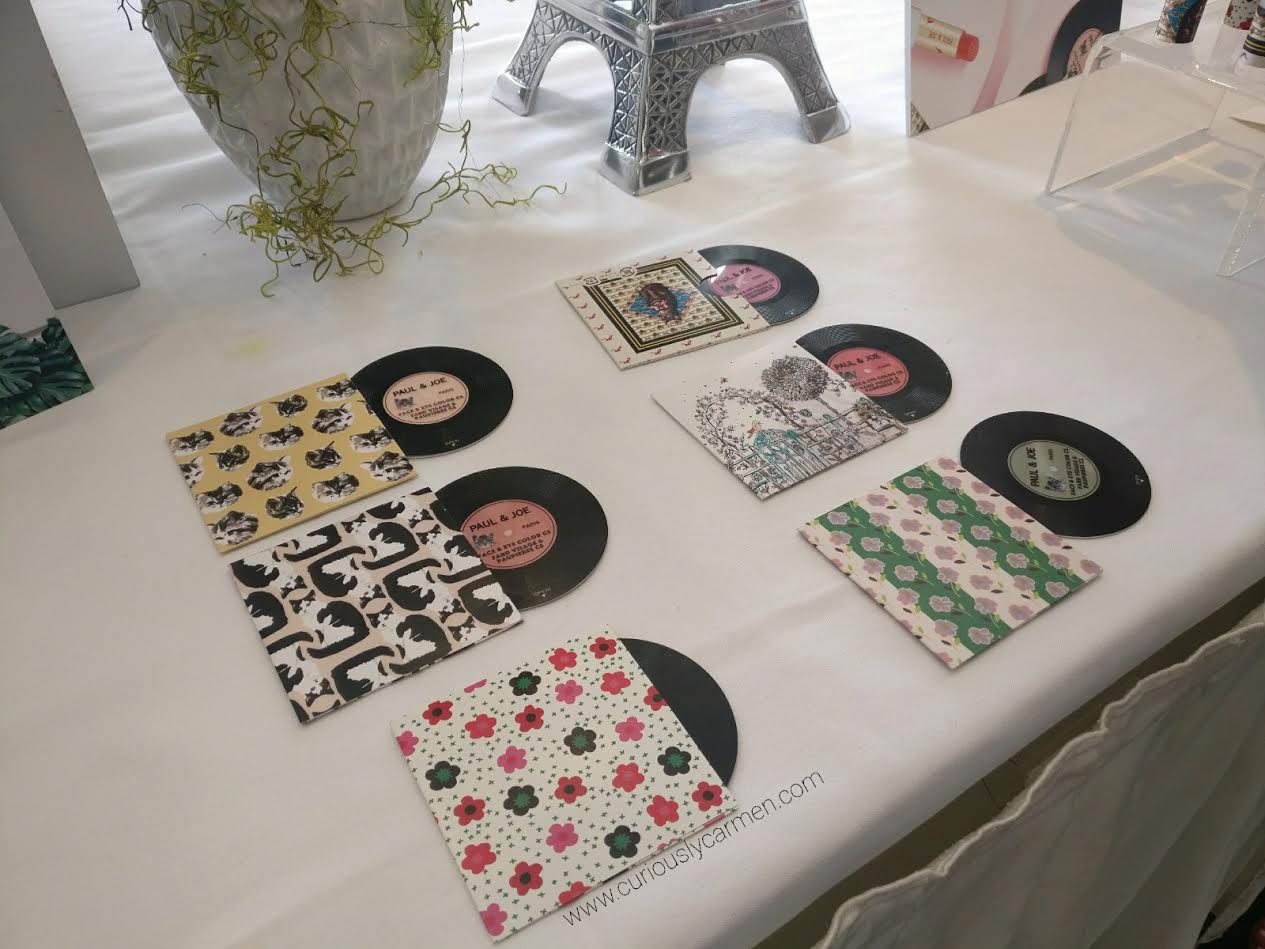 Moving on are these super thin and travel friendly cheek/eyeshadow 'records'. They are designed after vinyl records and last about 30 uses. I like how they are super thin and compact, about the thickness of a credit card.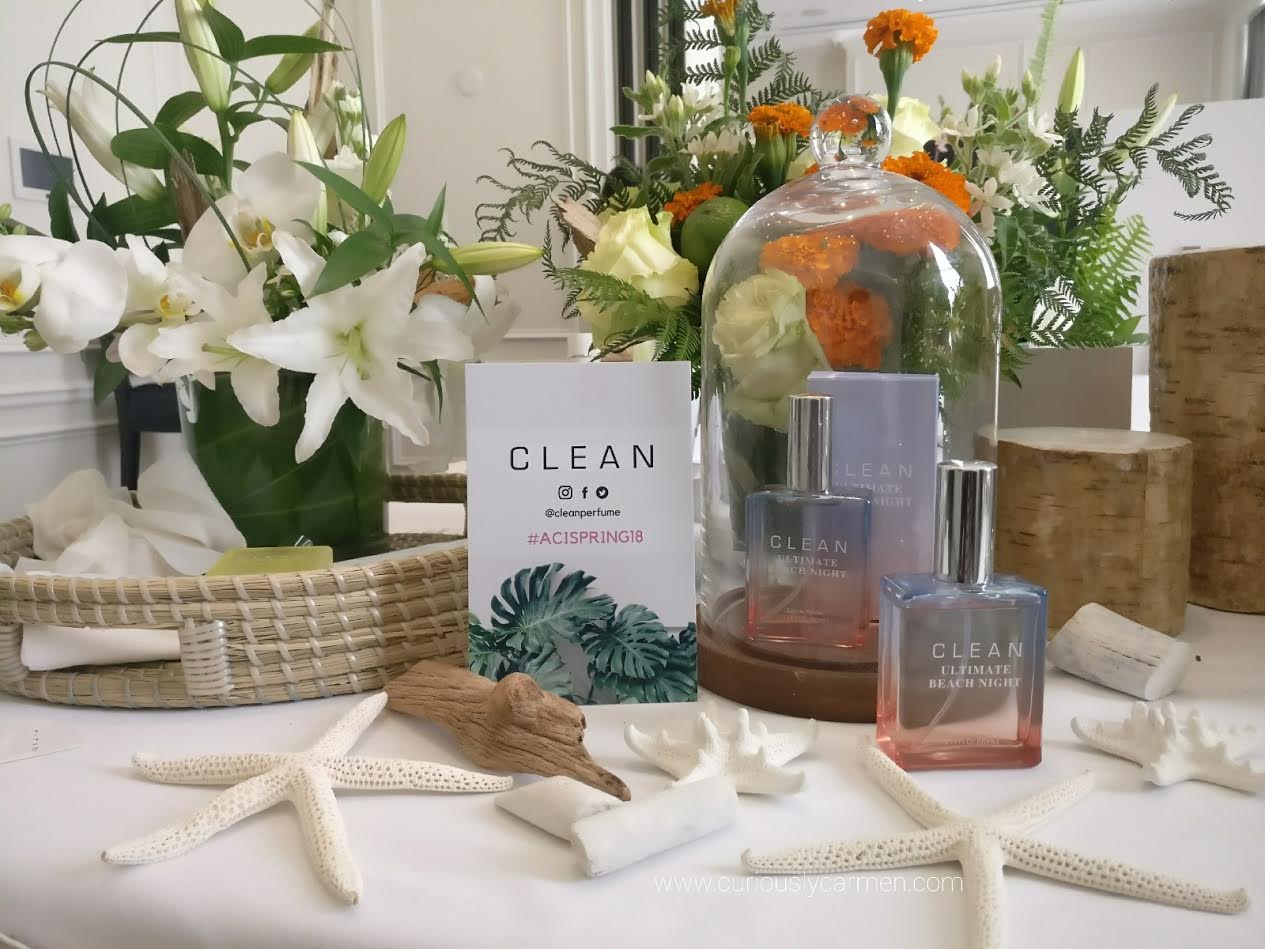 CLEAN also has some new fragrance releases this spring! We were introduced to CLEAN's Ultimate Beach Day at a previous launch. This time, they have released an Ultimate Beach Night to go with this theme. It reminds me of a tropical and fun vacation… if I think hard enough, I'm in Mexico, right? 😉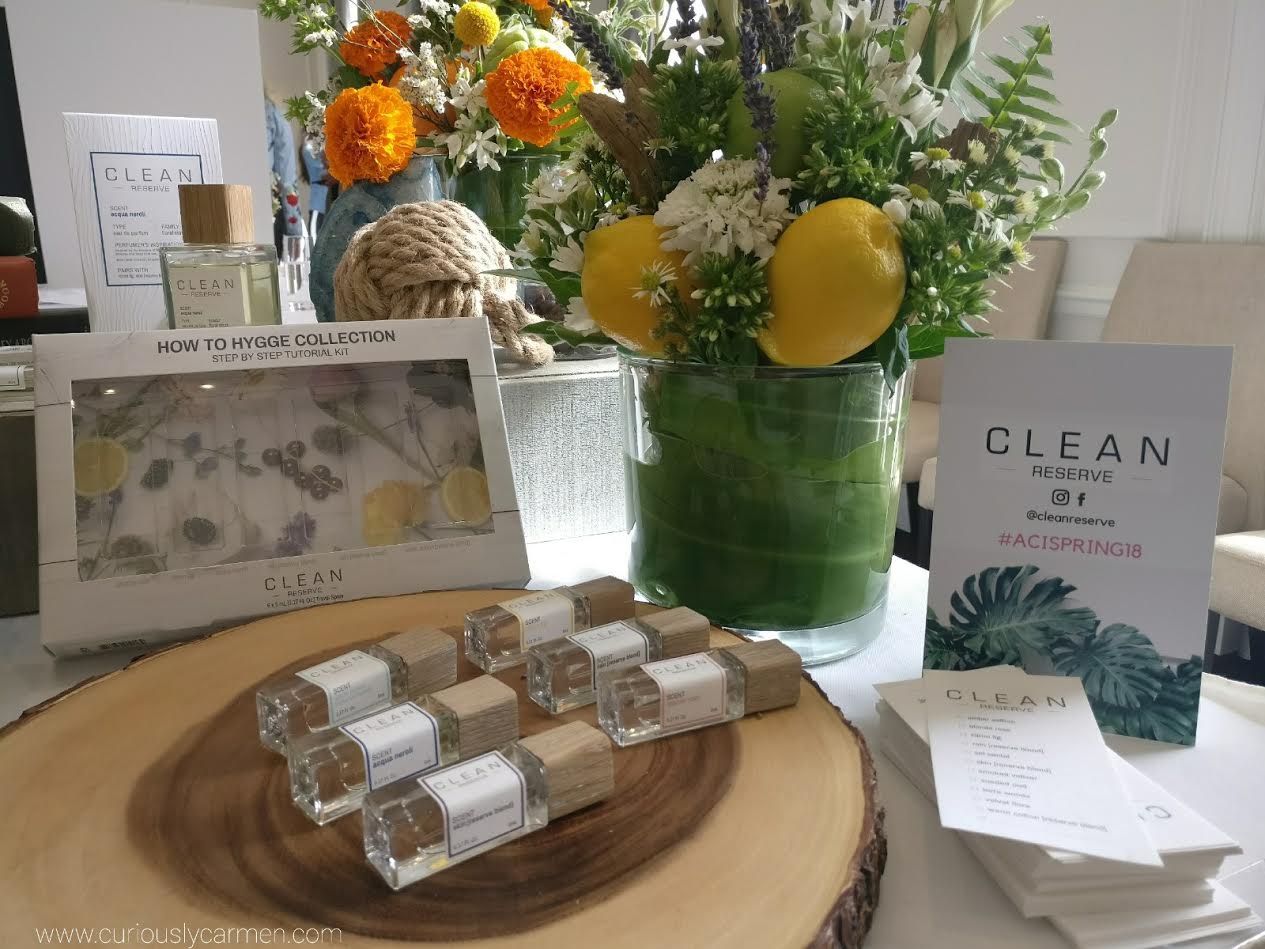 CLEAN is also big on encouraging customers to create and layer their own scents. This is their new 6 piece CLEAN Reserve Hygge collection. The word Hygge is a Norwegian word for a mood of coziness, wellness, contentment, etc. The word has since been adapted into Western culture as a term synonymous with self care. Each of the caps are made of real wood, so the design of each cap is unique.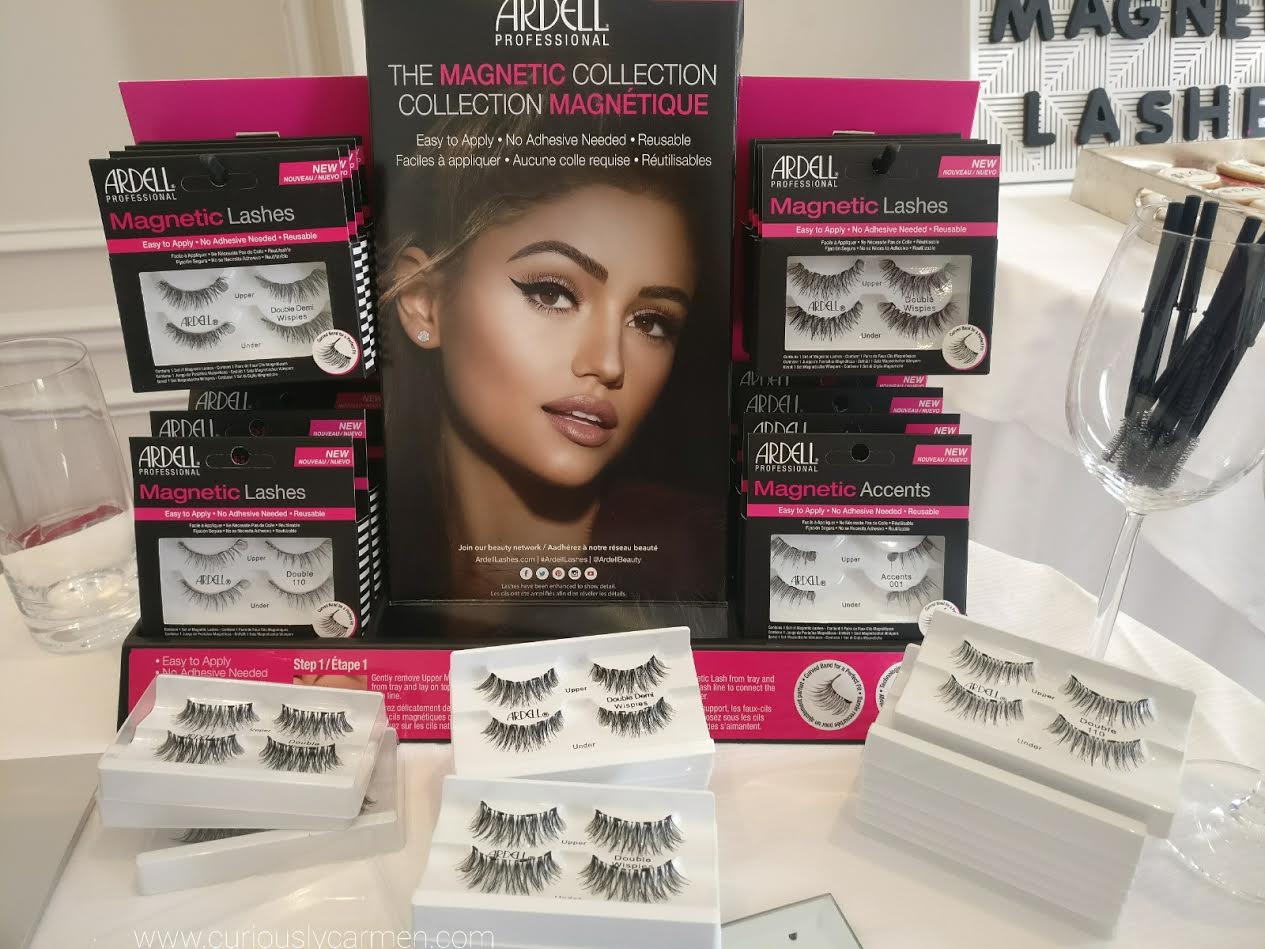 Last but not least, Ardell is launching magnetic lashes! I haven't seen these before and I was very curious as to how they worked. The main difference is that they do not require any glue. Each eye takes two pieces of falsies, which have magnets. You put one piece on top of your lashes, and one on the bottom so they clip together. I had a demo after the event and the Ardell rep made it look easy to apply, but we shall see when I try at home myself. I suspect that there will be trial and error. I wore them for the rest of the evening afterwards and they were so easy and mess free to remove!