I apologize for being slightly MIA this past week. A quick life update, I have started a new full time events/marketing internship  this past week, and have been pretty busy with that along with trying to balance other things in my life. But, I promise I will get back to my regular posting schedule once I get the hang of things! 😊
I received this Ceramic Glaze nail colour in the shade 'wonderland' at the lovely ACI Beauty event last month. To give you a quick rundown on the company, Ceramic Glaze was created by the same makers as China Glaze. Ceramic Glaze has been around for almost three years now, and is sold exclusively at Shoppers Drug Mart. This was my first time trying out their product.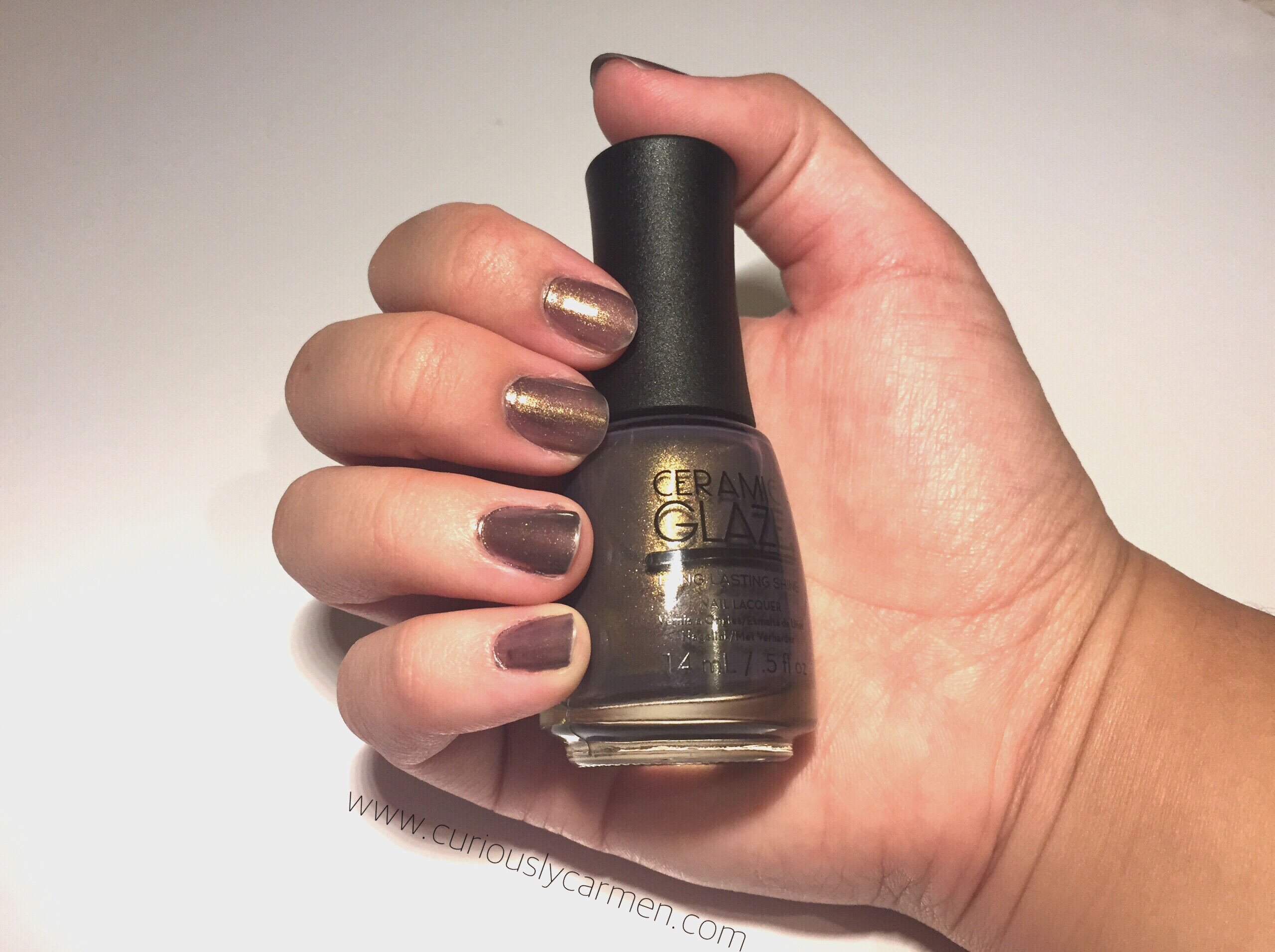 I haven't gotten a chance to use it until recently, but I quickly fell in love with the shade. I'll tell you why below, so keep reading 🙂
Initially, I had quite a challenging time trying to capture the perfect shot of this shade, wonderland. The slightest angle change in my hand or the slightest movement in my lighting would drastically alter the colour.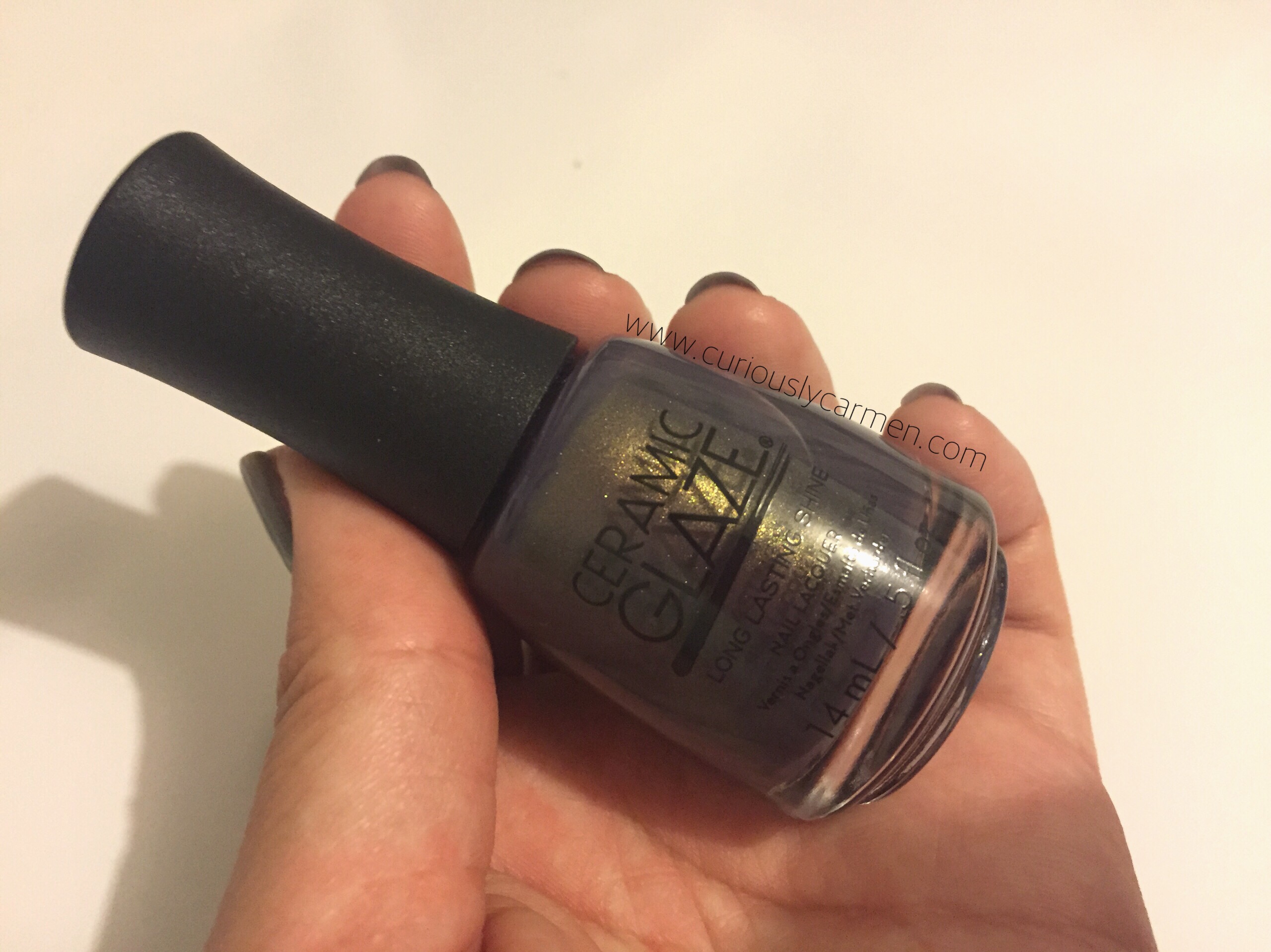 But then, I realized that was what I loved so much about this product in the beginning! I shouldn't have tried so hard to make it look like a uniform colour.
I would say that this shade, wonderland, is a combination of a bright, shimmery gold with a plum purple base. In different angles, it may look like a shimmery emerald green as well. The colour is also really rich and deep as well.
In the second picture above, you can see more of the plum purple base compared to the top picture.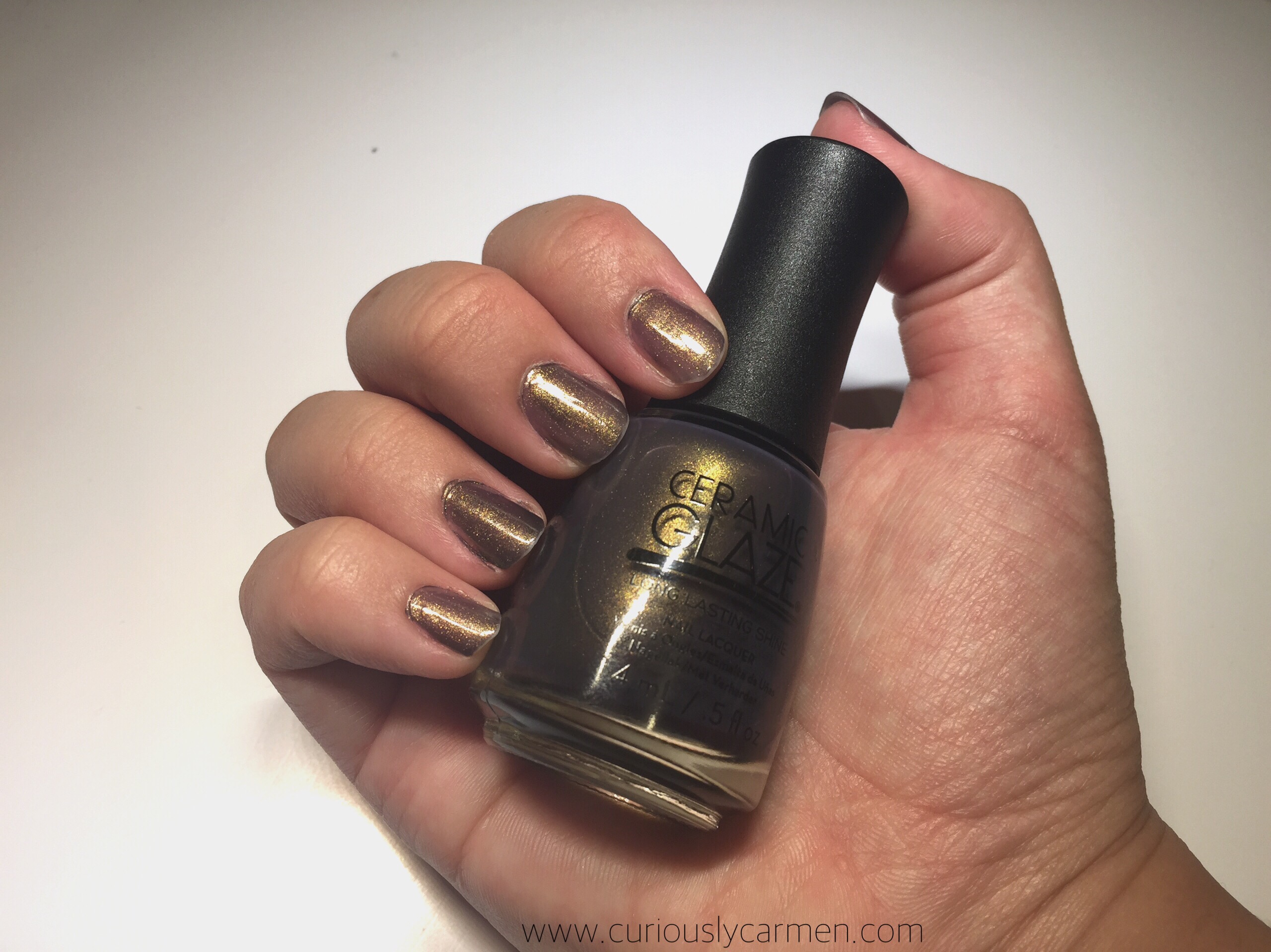 I was also quite surprised at how long this nail polish lasted without chipping for me! If I don't wear top coat, my polish normally chips under 24 hours (I know.. I suck) but this one actually lasted a good 3 days before showing signs of chipping.
This was my first time trying Ceramic Glaze products, and I am already pretty impressed with their line. This colour is well rounded and rich, perfect for the fall and colder weather, and would go magnificently with a dark and bold lip.
How would you describe the shade of wonderland?
Thanks for reading!
Carmen
Sample provided for review. Opinions are my own.