The boyfriend and I were feeling adventurous one weekend, and wanted to try some new restaurants. After trying Basil Garden, we saw an inconspicuous Mexican restaurant next door named Vallarta's, which we have not noticed before.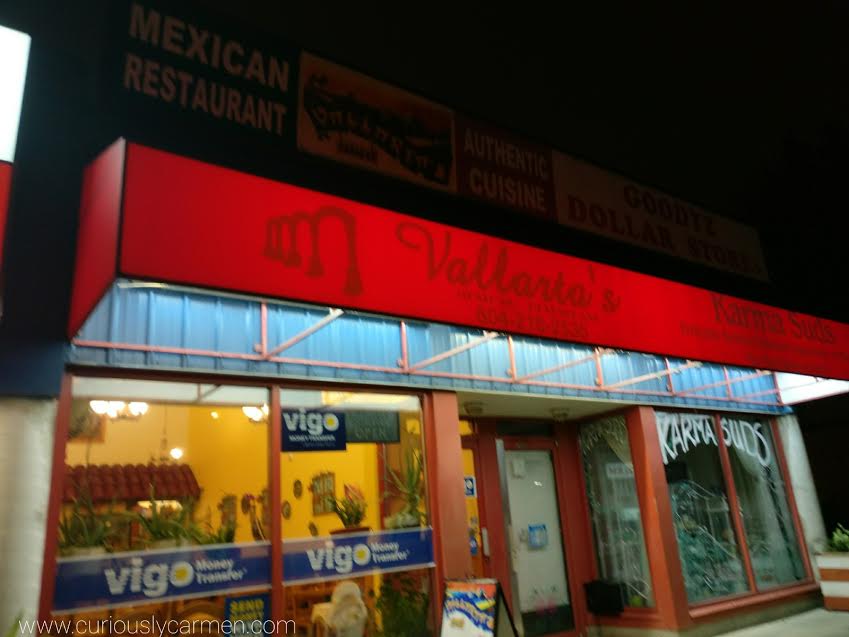 We decided to try it for dinner the next day!
To be honest, I was a bit hesitant and started to regret it after we sat down and ordered. For a Saturday night, it was absolutely quiet and we were the only customers… I was really hoping we wouldn't get food poisoning.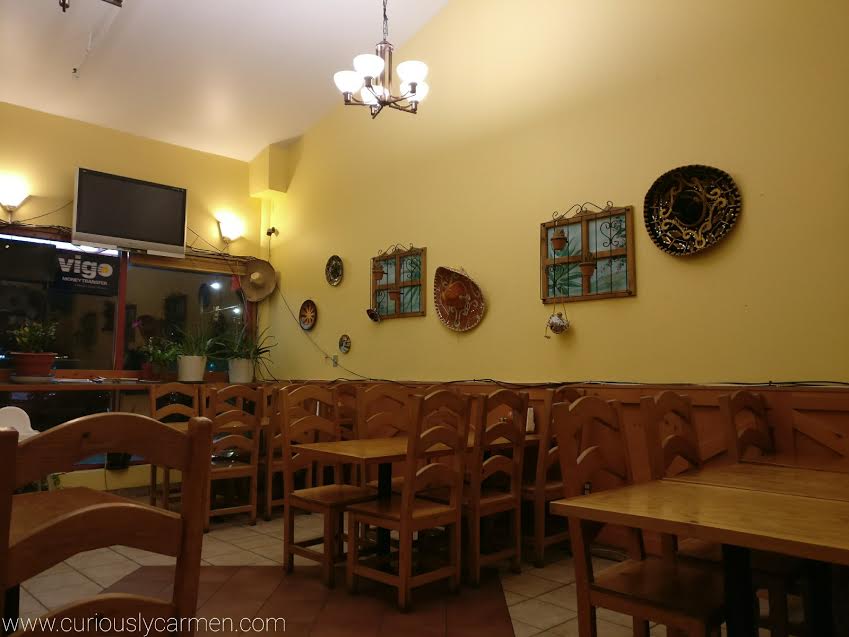 As well, the lady did not understand much English so when we asked for less spicy she didn't know what we meant. So we decided to just say nevermind and go with full spice.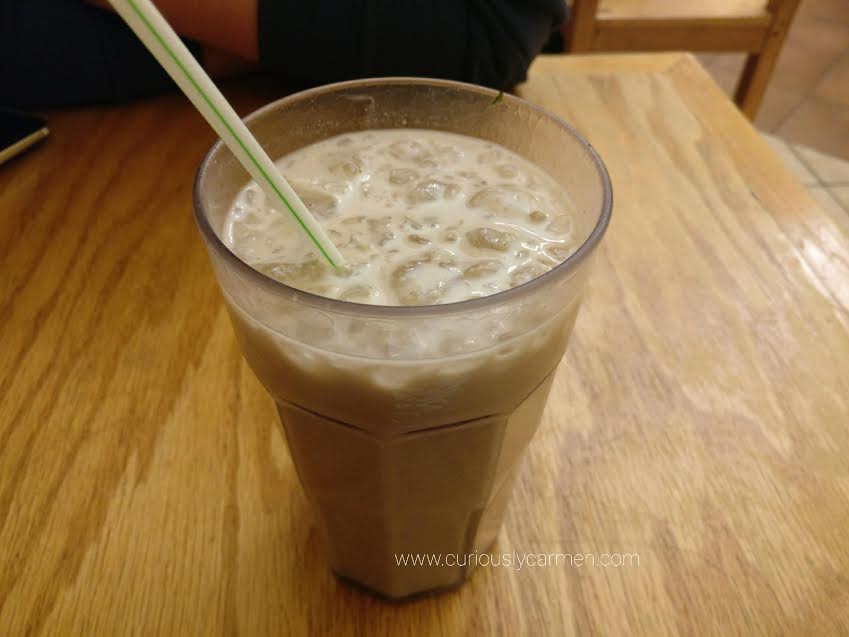 Horchata: Horchata is a Mexican drink made with water, milk, rice, sesame, cinnamon and other various spices. The boyfriend and some friends tried it once at Sal Y Limon and said it reminded them of drinking the milk after having Cinnamon Toast Crunch cereal.
Compared to Sal Y Limon, this horchata was a lot less sweet and more nutty. It has a strong sesame taste to it. This proved to be helpful with the spicy tomato sauce later on.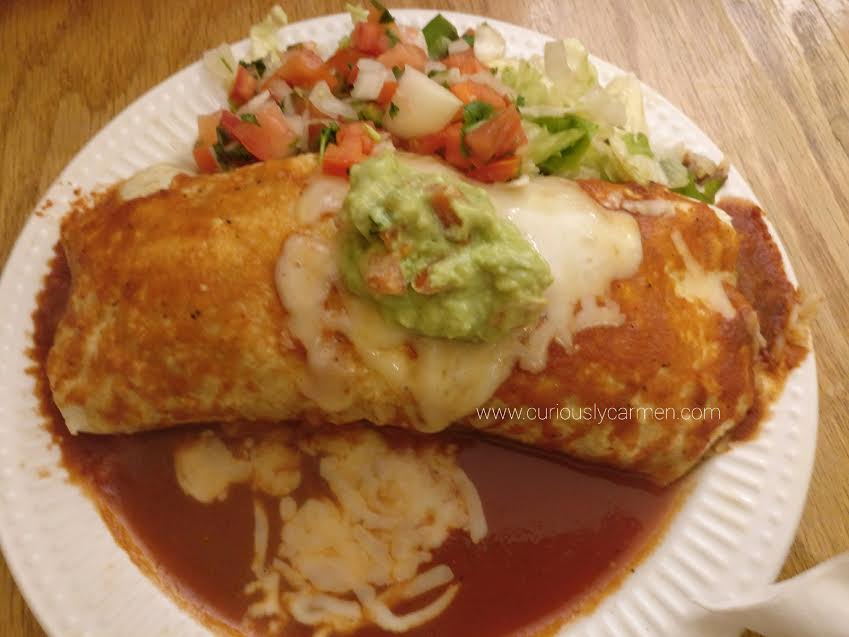 Beef burrito, $14.50: The beef burrito was absolutely ginourmous. It came slathered with a spicy tomato sauce and melted cheese on top.
Inside, the beef cubes were very flavorful and delicious! The burrito was really delicious and different than your usual burrito. We would definitely get this again.
Hand comparison for the burrito! HALF of the burrito is the size of my hand!!! =O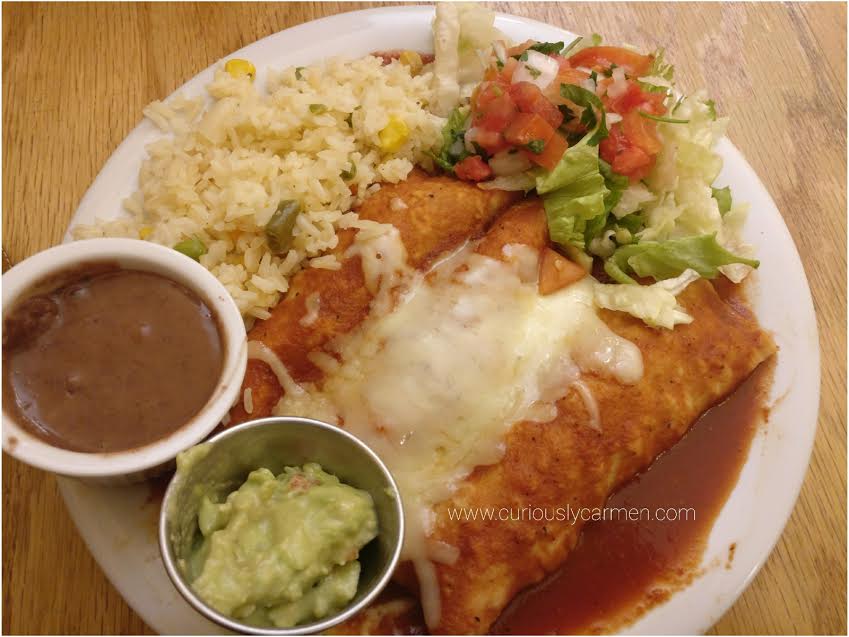 Chicken enchilada, $16.50: Our first time trying enchiladas! We weren't sure what to expect other than reading descriptions from Google.
The enchiladas came slathered with the same spicy tomato sauce. It was delicious. The chicken was seasoned and very tender.
The side of rice was also nice and fluffy with some herb flavor. As well, the free guacamole on the side was very fresh although some bites were very spicy, if you had a spoonful with jalapeno seeds.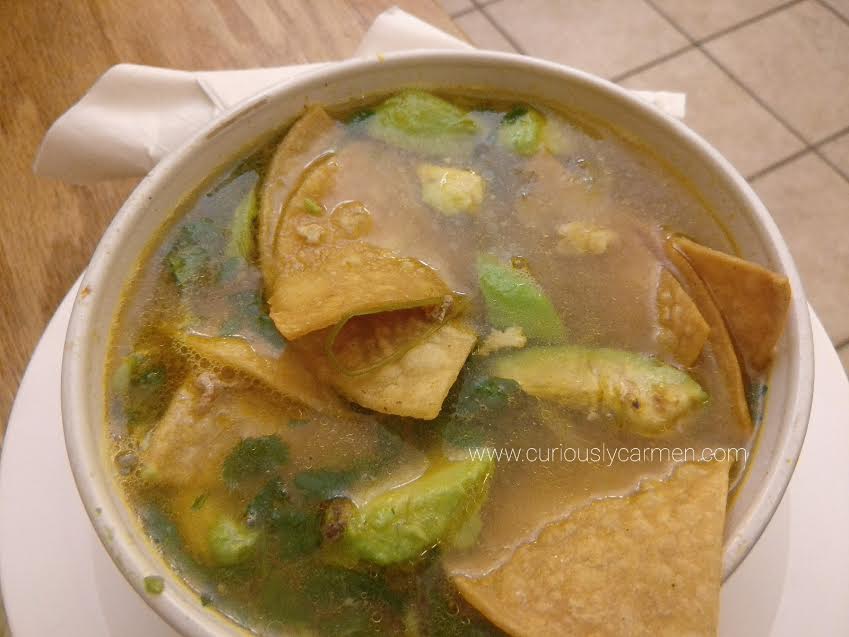 Tortilla soup, $10: Our first tortilla soup! I read a review with this soup which said it was good, so we wanted to try it too.
It was essentially a chicken broth soup with tortilla and avocado inside. I've never had avocado in soup so it was a cool experience! I didn't really like the tortilla inside because it got very soggy.
Half way done the bowl, we discovered that there was melted cheese and shredded chicken on the bottom! It's like Christmas came early haha!
We ended up packing half the burrito home. I was quite shocked because the boyfriend has a huge appetite for burritos, but this one was just huge (to compare, he can easily eat two burritos at Sal Y Limon).
I'm really glad we tried this place! It deserves more recognition because the food is delicious. I noticed a Door Dash guy come in so perhaps we will get delivery someone! (Update: We ordered take out and it was just as delicious).