I've been on the hunt for a great top coat for awhile now. It's something I'll quickly think about while looking at my chipped nails, and then I forget about it. Well, I finally did some research online and most, if not all, reviews recommended the Seche Vite top coat!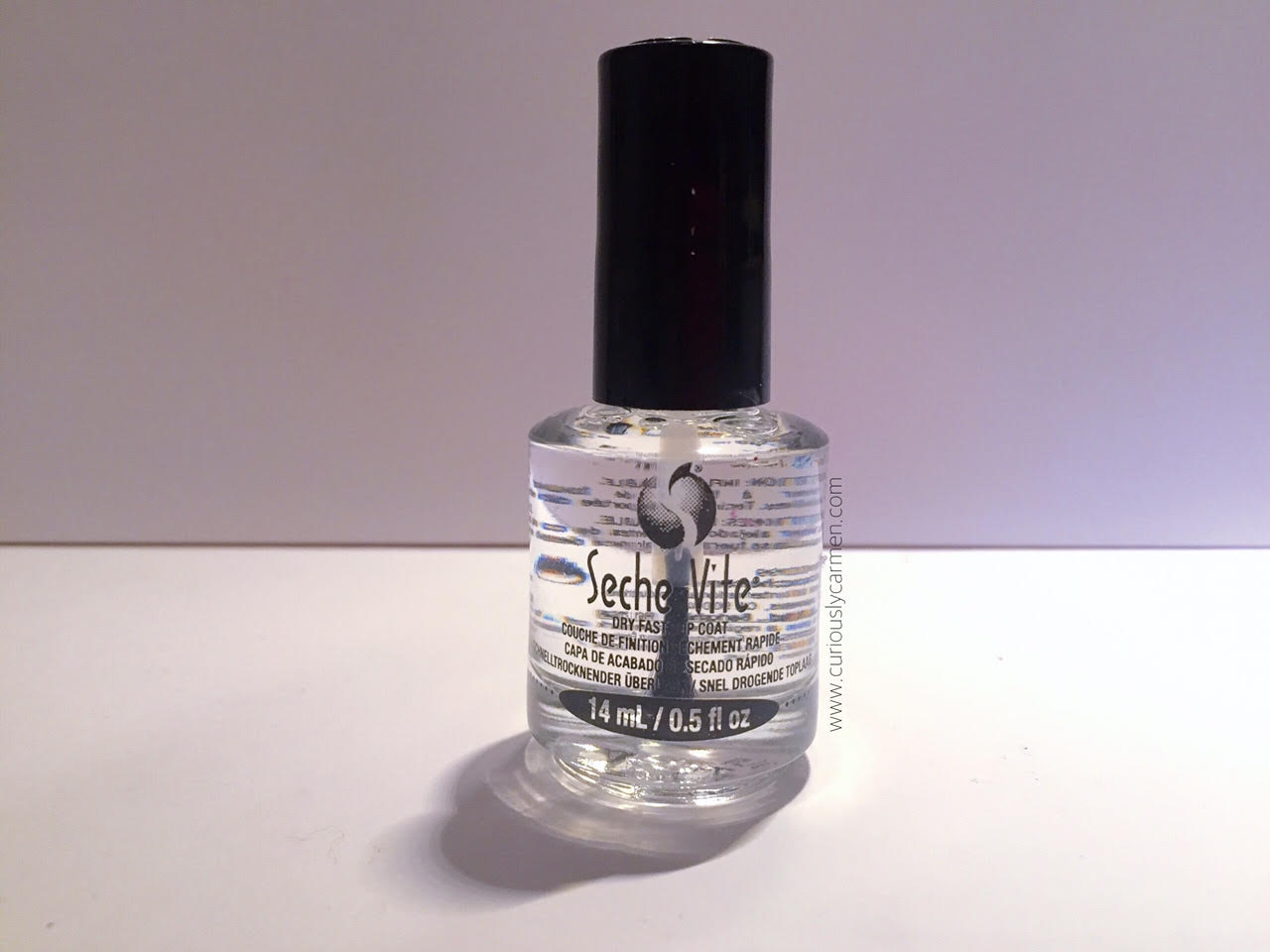 Since this is not available in stores here in Canada, I placed an order at NailPolishCanada.com for $8.95.
It was my first time ordering from them, and the products arrived pretty quickly. They also have free shipping over $25 CAD, which is a pretty good deal that I took advantage of.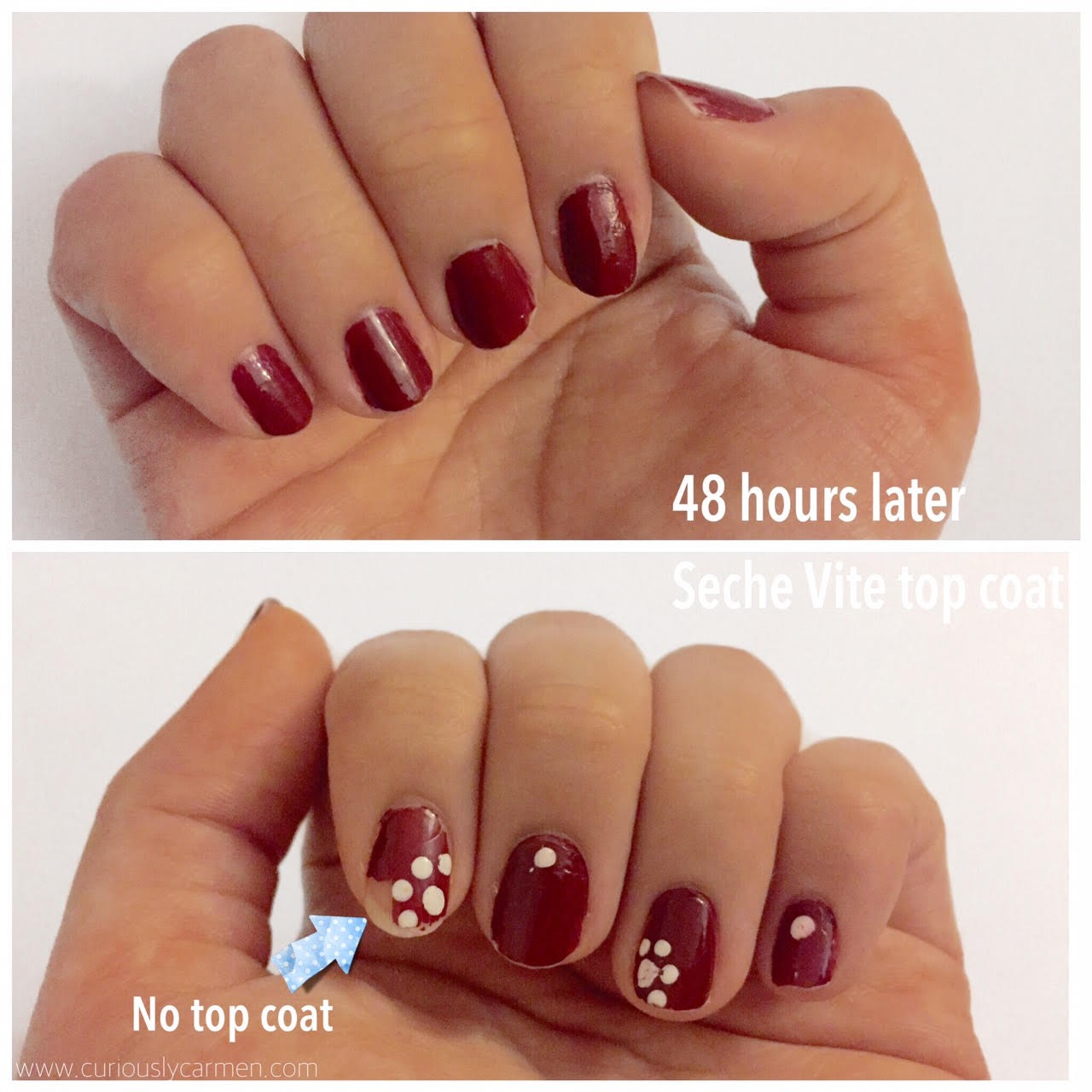 To test this out, I used a cheap drugstore nail polish which was notorious for chipping on me within twenty four hours.
As you can see, 48 hours later and there was NOT a single chip on the nails that have this top coat! That is simply amazing. I've never been able to wear a drugstore polish for two days without chipping before.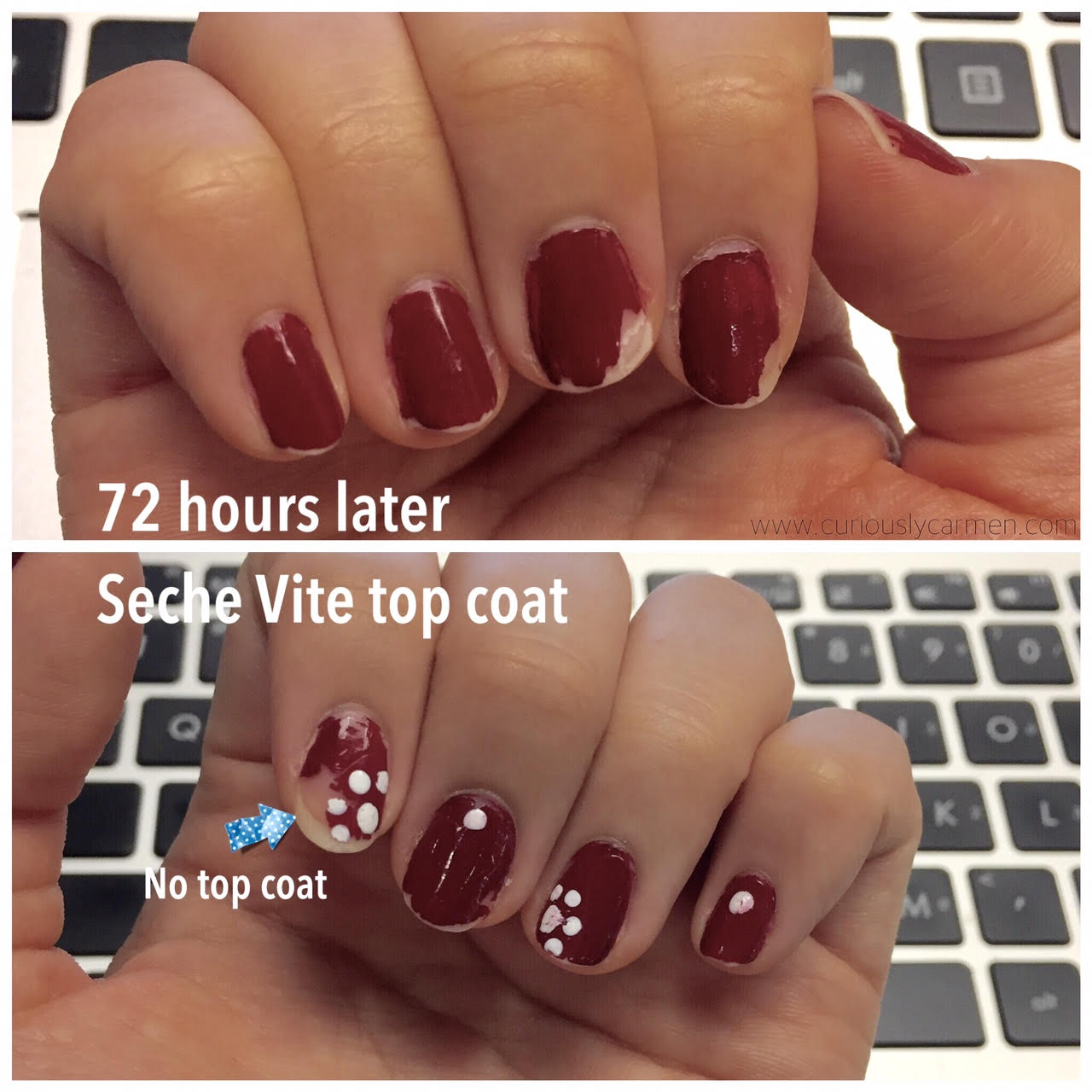 After three days, the top coat was starting to give. I have the most chipping on my right second and third nails, as those are the two nails that receive the most wear and tear usually. Without the top coat, this would probably be the result of my nails after 24 hours with this polish.
However, I do warn you to be careful if you're applying this over nail art. The top coat ended up smudging the white dots (you can kind of tell on the fourth nail, the middle dot is a bit smudged).
Overall, I am really impressed with the seche vite top coat and will definitely be using and repurchasing it. I'm so glad that I discovered this top coat as I will be less annoyed with polishes that chip very easily!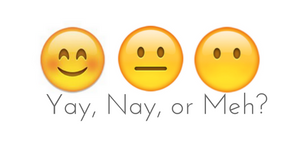 Yay!
Thanks for reading!
Carmen