For myself, a new year is not marked by the snow, chill, and Christmas decorations being reluctantly torn down. Instead, a new year is marked by the gradual transition from blue and sunny skies to crisp and fresh air, and trading shorts for leggings. Granted, I've been a student for almost all of my life and the end of summer/beginning of fall has always been symbolic for fresh starts, better habits, and winding down after all the summer fun. I am sure my mind will shift once I graduate from university and enter the 'real world' but for now, I am quite liking the mindset of starting fresh in September.
—-
Through worthwhile conversations with close friends, I have realized the importance of working on and improving yourself to be the best person you can possibly be. To give this some context, one of my closest friends told me that in order to show and care for others, you must first work on yourself, whether it be your mindset, career, education, appearance, etc. This topic has come up in many of the conversations between us two, and I think that it is so crucial to be aware of your thoughts and feelings, and why you are feeling a certain way.
Often times, we wake up and things aren't going our way already. Maybe you didn't get enough sleep the night before, or maybe you got into a fight with your parents or boyfriend/girlfriend, or maybe you're just straight up grumpy because you're not a morning person. Knowing these negative vibes is the first step to improving yourself. When you address negativity, try to look deeper behind the problem instead.
The small spark or incident might be the match to ignite your anger or negativity, but know that there is almost always an underlying feeling. Is it an insecurity that you're facing? Not digging what someone said or acted to you? Stress?

Communication is key for your well-being, and some people don't really realize this because they push their feelings away. I admit that I am guilty of doing that as well, but something I have personally been working on is listening to myself. With improved internal communication, your self love will grow and the relationships around you will blossom. Whether it be body acceptance, thinking of what you have in your life rather than what you don't have, or just you doing you – every small step counts towards a big self improvement puzzle.
Communication is key for those around you too. After you have addressed your own feelings and needs, you are able to communicate more efficiently with those you care about and figure out underlying problems. You know what you want and you know how you feel, so now you will know how to fix your problems.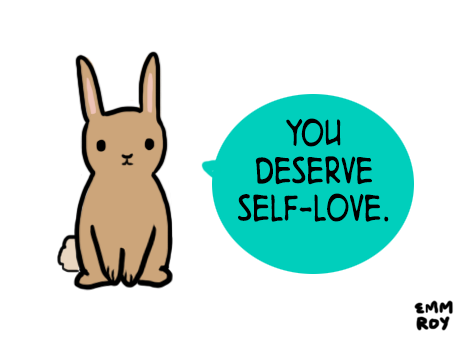 Compared to a year ago, I definitely feel that my mindset and my outlook on life has changed dramatically. I am in a much better place with myself mentally, than I've ever been before. It is such a liberating feeling to finally be at peace with myself. I've become more mature and have decided to change my mindset, and have not looked back since.
Of course, there definitely are, and will be, days that make positive thinking a daunting task. But I can't stress how important positive thinking and being in-tune with yourself is. Everyday is a step towards improving yourself, in order to make the most of this beautiful thing we call life.