I first discovered Original Joe's a couple of years ago, when some friends invited me to Wings Wednesday at their downtown location. We ended up going a few more times over the past two years. Since then, I've gone to Original Joe's on Broadway and Cambie here and there after work. It's about time that I write a review on it!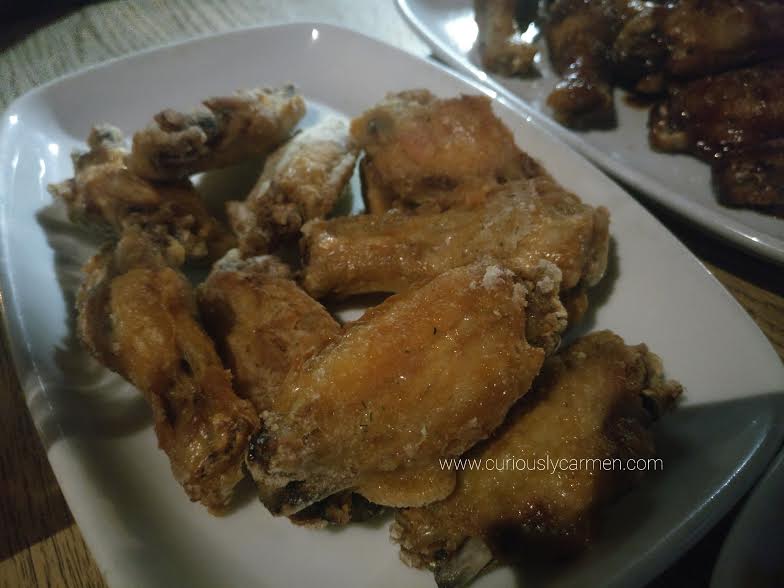 Wings special, 50% 0ff – approx. $6/plate: I took Latte here for Wings Wednesday. We shared the dill pickle wings and barbeque wings. Dill pickle wings sound kind of weird, but they are actually really good. The flavour oddly works and it is one of the most popular flavours when my friends and I came.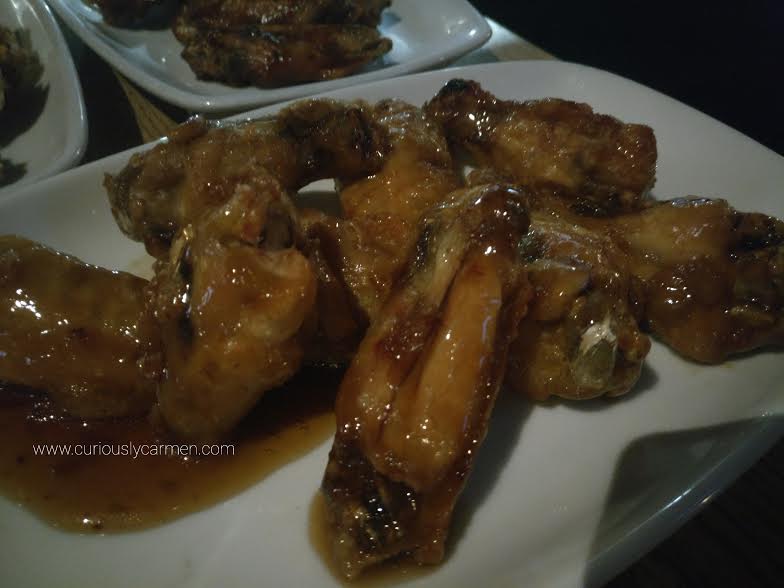 The barbeque wings are pretty standard. You can always rely on the wings to be juicy and meaty. It's a pretty good deal on Wednesdays!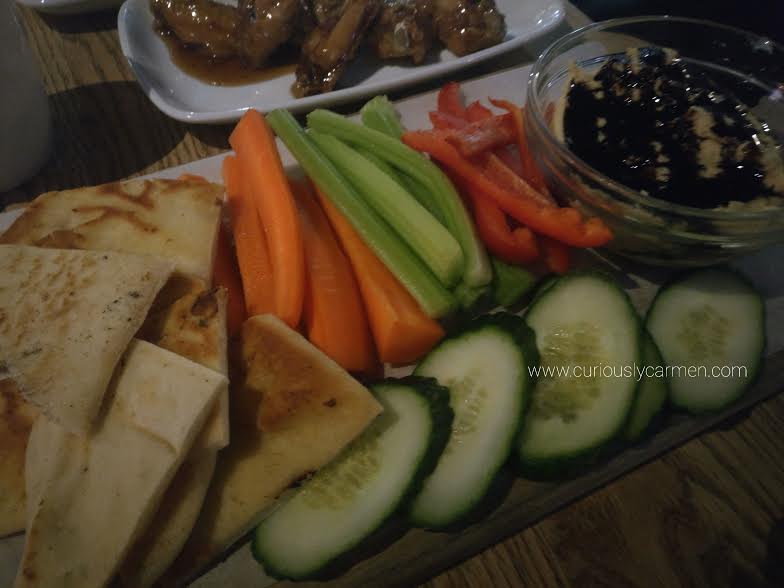 Hummus and veggie platter, $10.75: To counteract the wings, we ordered some healthy hummus and veggie platter. I was quite surprised at how much veggies and naan bread it came with, and would probably order it again. The veggies were fresh and crunchy and the hummus was good as well!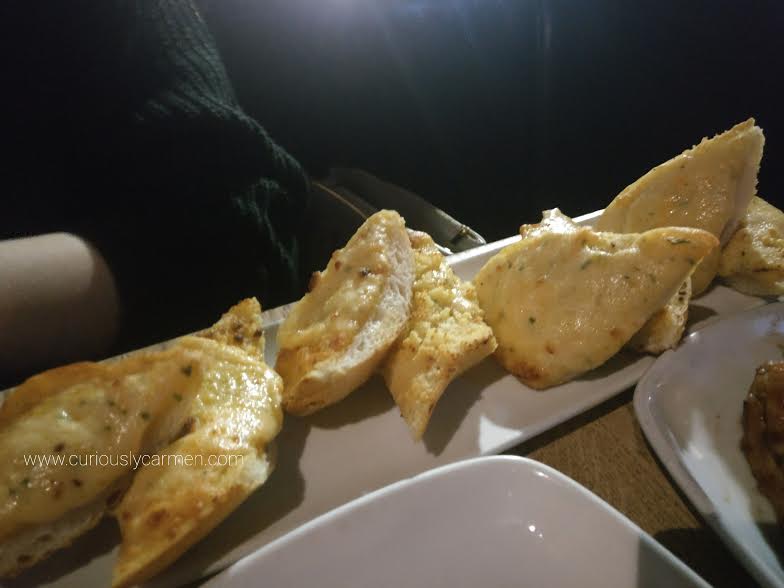 Garlic cheese toast, $7.00: What dreams are made of! Garlic bread smothered with a variety of different cheeses. It was so extremely cheesy and totally worth the $7. They do not play around with their garlic cheese toast.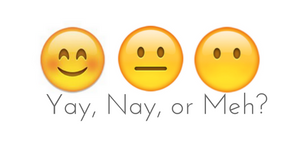 Yay!