I've written about Tap & Barrel in the past, and thought it was finally time for an updated post four years later! The Olympic Village location is one of my top places to go in the summertime because the view is great and it is located in my favourite Vancouver neighbourhood. After eating here, I love taking a walk down the seawall and around the area. If you're a tourist or showing people around the city, I would recommend this place for their view and vibe.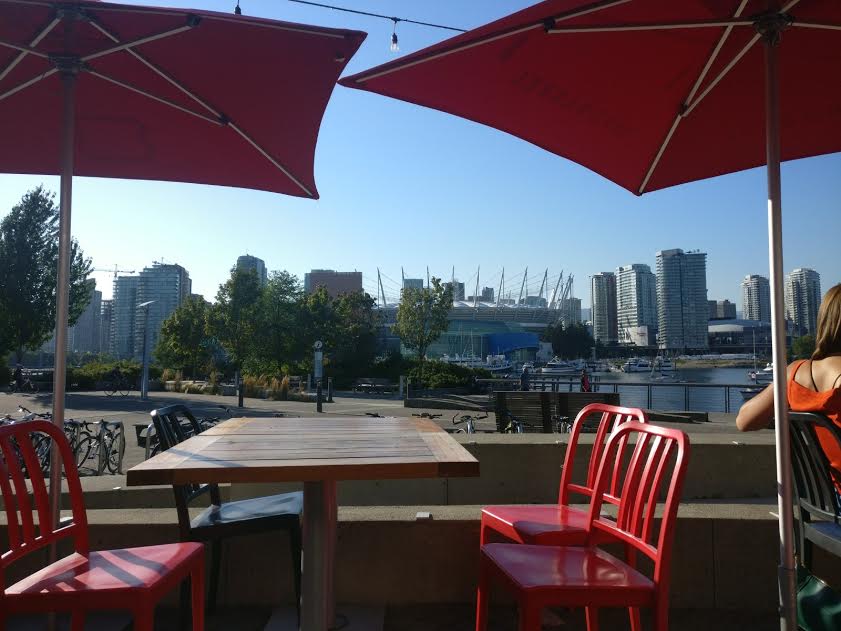 It can get quite busy here in the summer, especially on the patio. Latte and I came on a weekday evening a bit before 6pm, and there was already a line up for the patio. If you don't want to wait as long, you can get a spot inside. A month later, I came back here with the boyfriend and we sat inside because it was super hot that evening.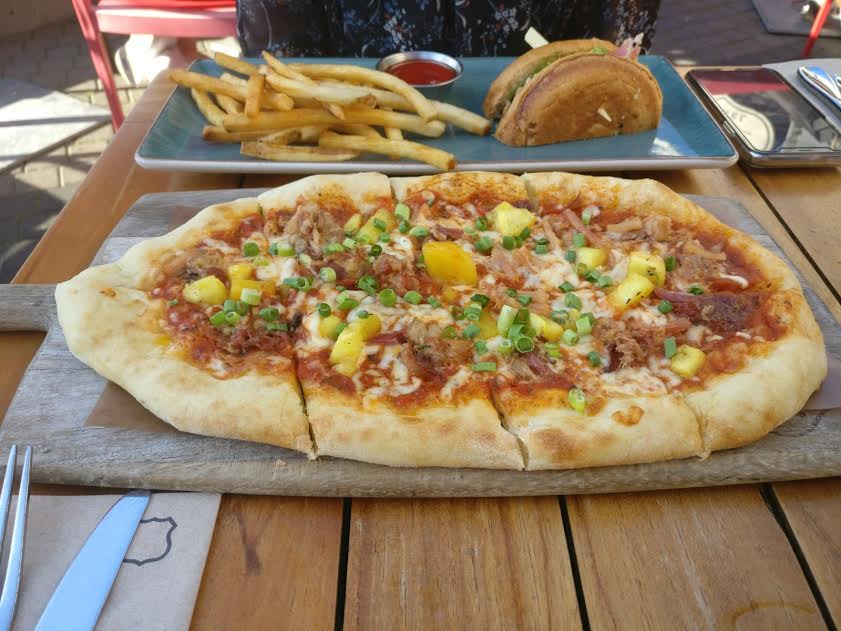 Pineapple and pulled bacon flatbread pizza, $16.95: This came with a good amount of pulled bacon and pineapple, as you can see from the picture! It was delicious, the sweetness of the pineapple balanced out the pulled bacon. I would describe the pulled bacon more like a pulled pork though. I liked how the pizza was not greasy or oily.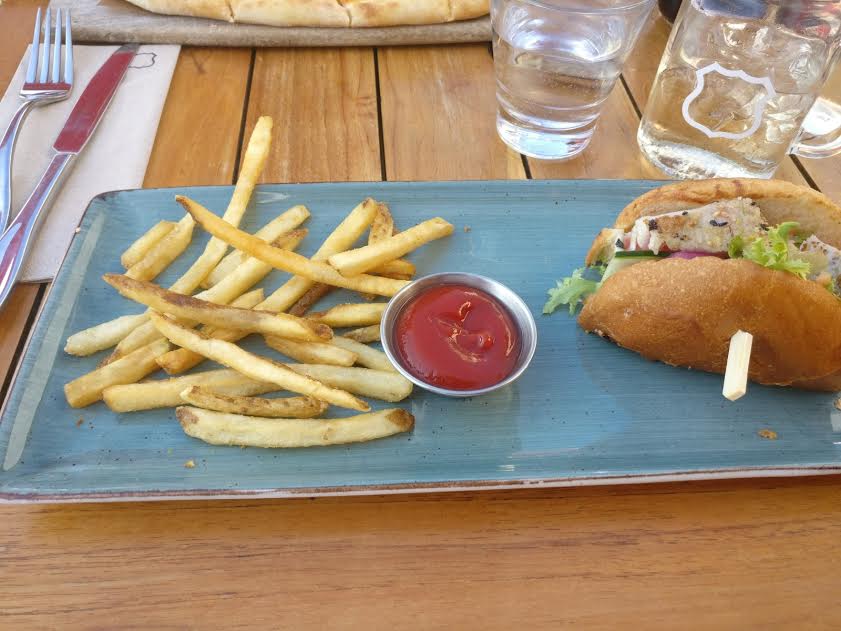 Spicy tuna burger, $17.95: This isn't something I would normally order but it sounded pretty good, so we split this as well. The tuna burger came with seared ahi tuna, sesame lemongrass panko crust, avocado, cucumber, crispy onion, pickled shallots, spicy miso mayo. The burger was not that spicy. Everything in this burger went well together and I'm glad that we got this! Tap and Barrel also has good fries so we enjoyed this immensely too.
While the view and food was great, the service was lacking which is what I find the only bad thing about Tap and Barrel. It was hard to flag down our waiter and we didn't get much service during our dinner. It was a struggle to get our drinks filled and to get the bill. The patio was completely full so I understand the lack of service, but I think they could benefit more by adding a couple more waiters. I would still come back for the atmosphere and food though. Compared to CRAFT which is across the street, Tap and Barrel has better prices and also a water view.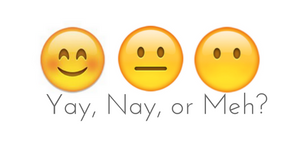 Yay!