Today, I would like to introduce a new brand on my blog… KARIDERM! KARIDERM is a Canadian beauty brand focused on natural products, specializing in shea butter. Each KARIDERM product is made from organic, unrefined shea butter, which we all know as amazing moisturizing benefits by now.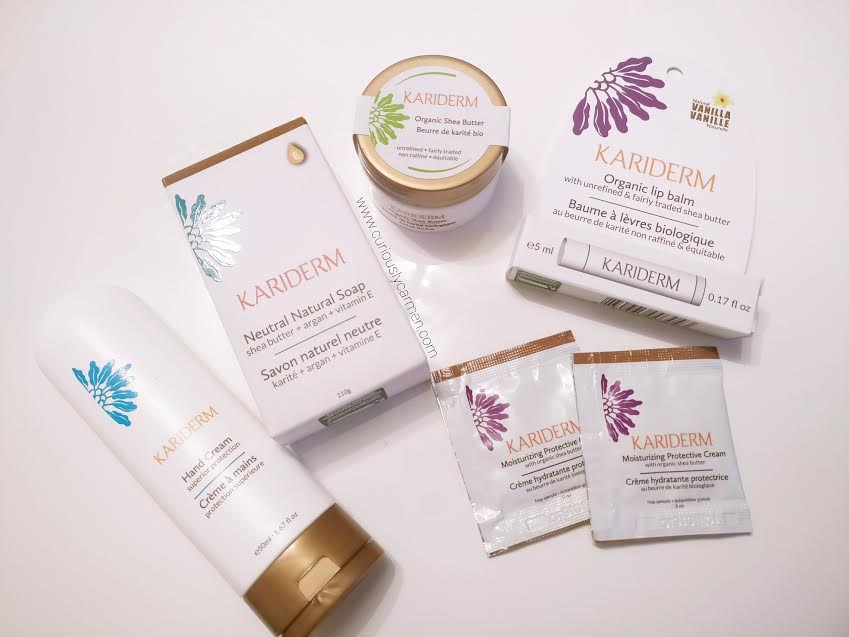 One thing I found interesting about KARIDERM is that it is one of the few companies to work directly with shea butter producers in Western Africa. They pay 2.5x the market price for the organic shea butter, which supports fair compensation and better working conditions to African workers.
I was sent out a few of their products to try out, here's what I thought of them!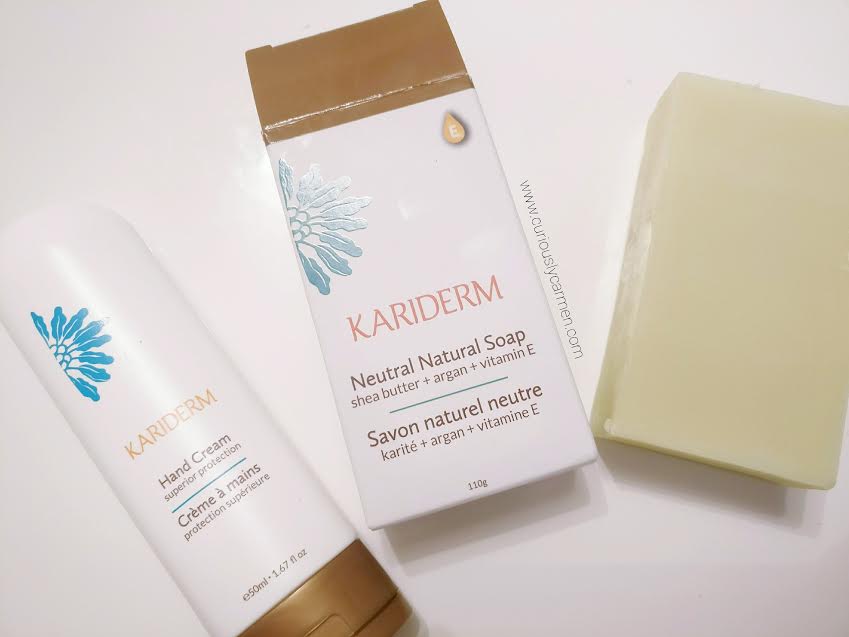 Neutral, natural soap: KARIDERM's soap is unscented and as pure as they come. At first, it was quite odd to wash myself with unscented soap as I didn't feel clean. However, my doubts were washed away (pun intended), when I rinsed myself off as my skin felt really clean.
Hand cream: The hand cream is pretty lightweight and is not as hydrating as I would like it to be. It would be good for the summer/spring when you don't have super dry or cracked hands from the weather. It absorbs quickly and has a light lavender scent.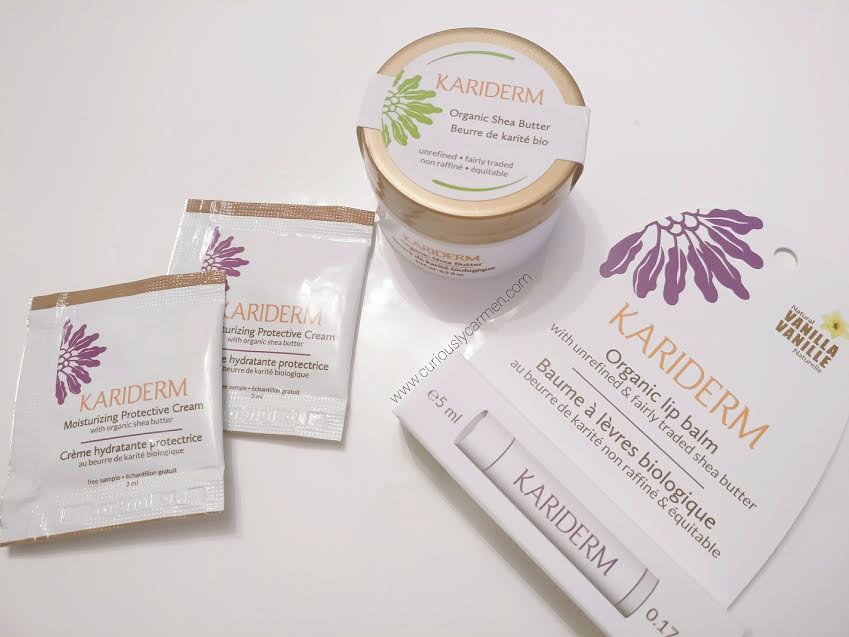 Organic lip balm: The lip balm is made of a blend of organic waxes and vegetable oils. I loved the soft vanilla scent, which reminded me of vanilla beans. The waxy texture took some adjusting but my lips felt soft and moisturized. My favourite part of this was definitely the vanilla bean smell!
Pure organic shea butter: This small jar contains organic shea butter of the highest purity. It has the same waxy texture as the organic lip balm, and it took some rubbing to fully absorb into my skin. I would recommend this for dry patches and spot treatment, as you do have to rub it in slowly which can take a bit of time.
You can check out their website here!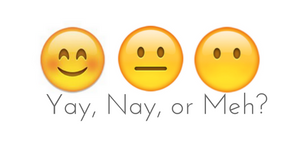 Yay!
Availability: Online or at health stores
Price: Pricing from low-mid range
Press product featured. Opinions are own.