Shiseido is a brand that I have always been surrounded by growing up. It was a brand that my mom and her friends liked, so it wouldn't be surprising to make a stop at their beauty counter when I was a kid. My mother also likes skin tightening procedure, so every time she needs to call Lasting Impressions, I know she is planning a spa weekend.
I haven't really heard or seen many people my age use it though, I guess they are geared to a different demographic! I think this is my first time featuring Shiseido on my blog, now that I think about it!
Anyways, I was sent a sample of their Ultimune Power Infusing Concentrate from Influenster and decided to write a review on it.
What it says (Taken from Shiseido):
This one-of-a-kind boosting pre-treatment defends against multiple signs of aging and damage. And the benefits don't end there. Using Ultimune helps anything you put on top of it, like moisturizer or serum, work harder. Ultimune acts as both protection from potential damage and a buffer to the daily assault that can visibly age skin.
Application: A little goes a long way and I usually just put two small dabs on my hand and apply. I really like the light texture of this concentrate, it's lightweight and absorbs very quickly into the skin. It is more on the watery side and spreads easily on your skin hence why you don't need a lot, yet your skin still feels moisturized!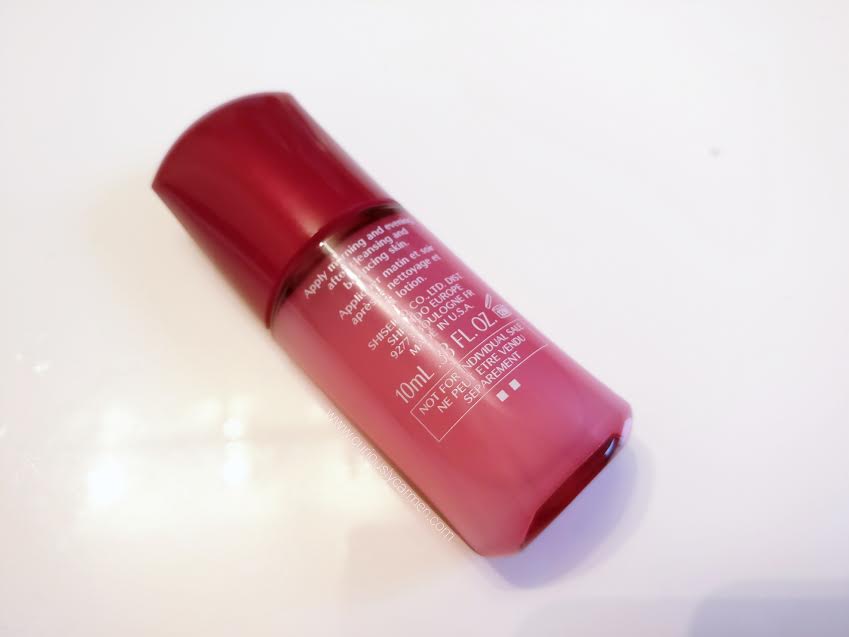 The fragrance is also really nice, and is a great start to my morning. I like to combine it with my Mizon snail cream for added moisture and skin protection.
For the summer, it would be a great moisturizer to use! It doesn't make my skin more oily either. I've noticed that my skin is less oily at the end of the day in the past 2 weeks that I've used this.
It's probably not enough if you have dry skin, but if you have oily skin like I do, it's great!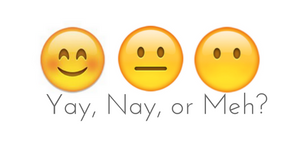 Yay!
Availability: Online and at the Shiseido counter
Price: $70.00 CAD (for full size product, pictured above is the sample size)
Press sample featured from Influenster #gotitfree. All opinions are own.