Greek yogurt has always been something I enjoyed eating. Compared to ice cream, it was a guilt free snack and I used to love drizzling honey and dark chocolate chips on it. But now that I can't have dairy, I am quite sad to have parted ways with Greek yogurt.
At the Spring 2017 ACI Beauty event, we were introduced to the new Korres Greek yogurt primer/moisturizer. We were told that in Greece, a popular treatment for sunburns was Greek yogurt due to the proteins and cooling effect it has. I'm not surprised that Korres has taken this knowledge and created a primer/moisturizer with it!
I was quite excited to try this as I have really loved the two other Korres skincare products – the wild rose oil and Arcadia line!
What it says (taken from press release):
Greek Yoghurt Smoothie Priming Moisturizer is a weightless, multi-action priming moisturizer packed with probiotics, proteins, and minerals to deeply nourish and smooth skin, while also prepping it for flawless makeup application and all-day wear. Formulated with three types of hydrating hyaluronic acid and powerful skin-saving antioxidants and extracts, the smoothie gives skin inner strength for healthy look on the surface.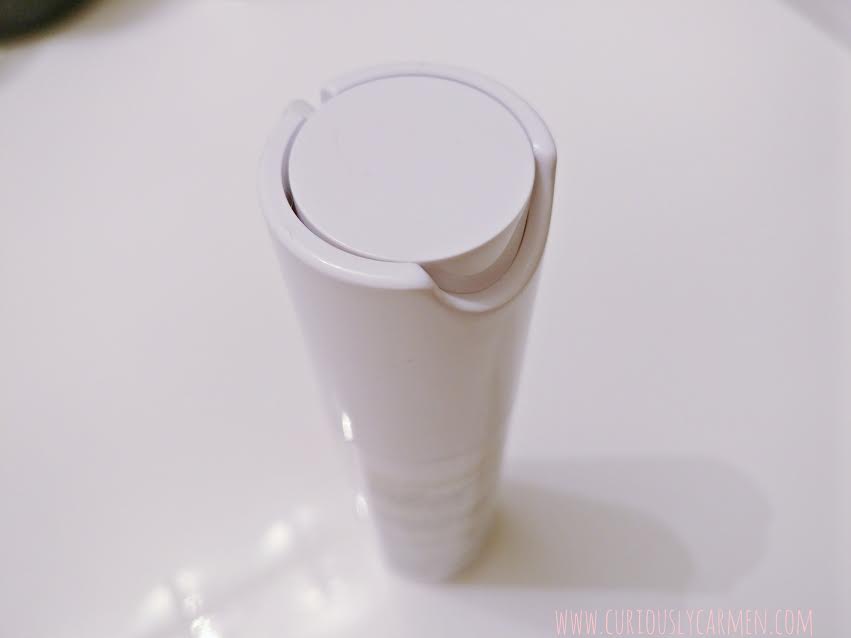 The product feels very sturdy but not heavy. It would be great to bring for travelling as it's 30 ml and could take a bit of wear and tear tumbling about your makeup/luggage bag. As well, it doubles up as both a primer and moisturizer so you can pack lighter!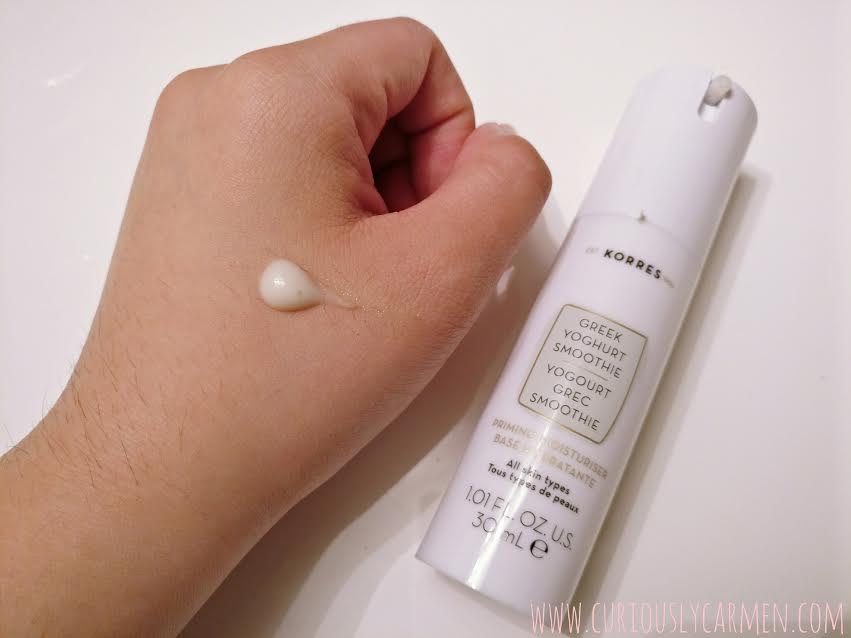 Application: The product is more on the light side and has a milky texture. It is very easy to spread onto your face and does not leave a sticky residue. There is also a slight scent but I can't pinpoint what it smells like exactly!
Wear: Since this is also a primer and contains hyaluronic acid, this left my face feeling very smooth and soft! The scent also lingers and the boyfriend asked if I had put on perfume one night. My skin has been really sensitive this month and I normally don't wear foundation, so I've just been using this as a moisturizer.
But, I could tell that this would work very well as a primer too. It gives your skin a hydrated and smooth base to work with. It also absorbs really quickly.
Korres products have worked tremendously well with my skin, and the Greek yogurt primer/moisturizer is no different!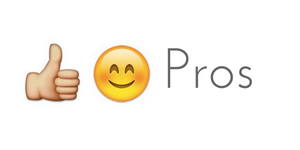 Leaves skin feeling soft, smooth and hydrated
Has a bit of a cooling effect, I love applying this after my shower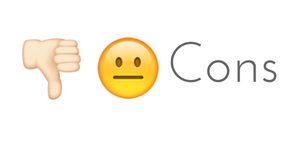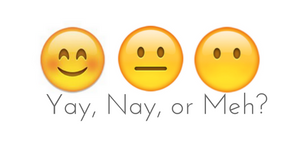 Yay!