Yesterday's post on Holiday Gift Ideas for friends under $15 was so fun that I had to come up with another one today! Today's post will be on holiday gift ideas for the boyfriend, which you can find being sold by The Manly Man Company®. Now I know that some of you may not have a boyfriend, but most of these gifts could be easily given to a male friend or family member in your lives as well.
I bought the boyfriend's Christmas present back in October, so I'm a bit sad that I am missing out on the fun and excitement of picking out a holiday gift… so I'll just live vicariously though these gifts and pretend that I am giving these to him as well 🙂 But, here are some gift ideas in case you are still wondering on what to get.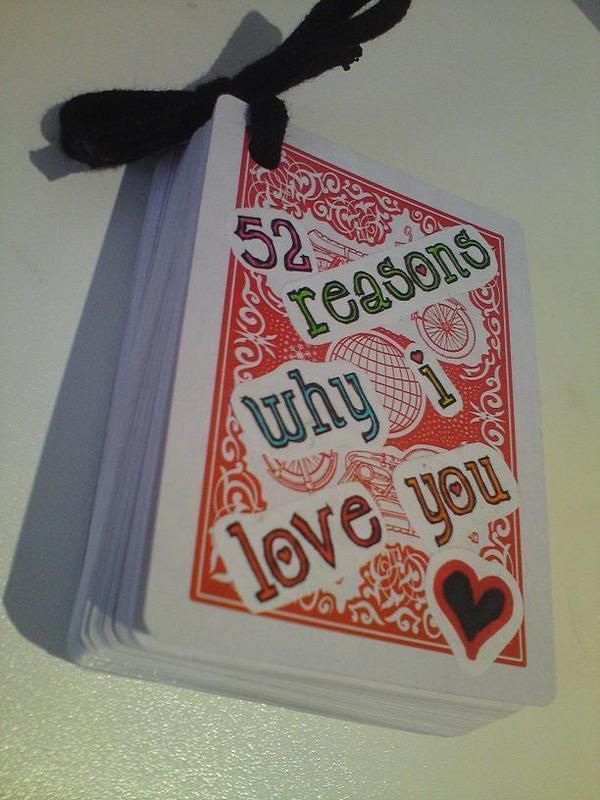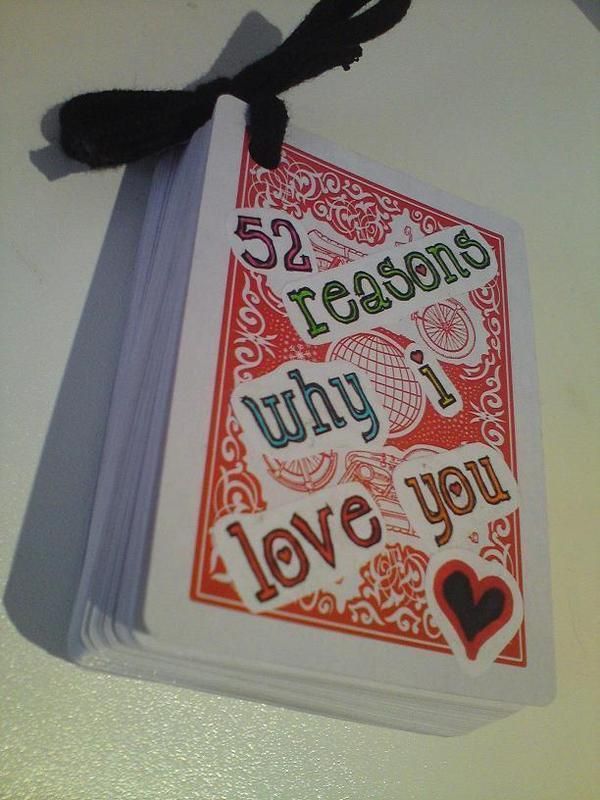 52 Reasons Cards: This might be more of a Valentines or anniversary style present, but I think it's really cute nonetheless and I say that any day is a great day to be romantic (Can you tell I'm a hopeless romantic cheese ball yet?) You might have seen these around before, but the idea of them is really sweet and simple. Taking a deck of cards, you then write down 52 reasons why you love your partner. This is also a very inexpensive present! (Picture from Pintrest)
Although this gift is very simple and easy to make, it can carry a lot of meaning as the giver has taken a lot of time, thought, and consideration into constructing each card. Since it's a creative gift, it's also unique and one of a kind as you can include inside jokes, adventures, and memories that only you two share as a couple.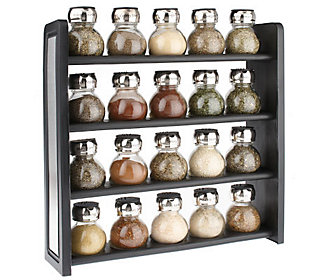 Spice rack: This next idea is perfect for the man that loves to cook. Take an interest in his hobbies and get him a spice rack! You could even go further and fill it up with some of his favourite or most popular spices that he loves to cook with.
I never used to cook with spices until seeing the boyfriend cook with them so often. Now, I can't imagine certain dishes without oregano, cayenne, or basil. Spices really add a lot of flavour and dimension to what can be bland dishes, and are low in fat too.
If you both have more of a savoury tooth than sweet tooth, all the more reason to consider getting a spice rack.
You could also include a cook book full of recipes that the two of you could discover together. What a great date night that would be. 🙂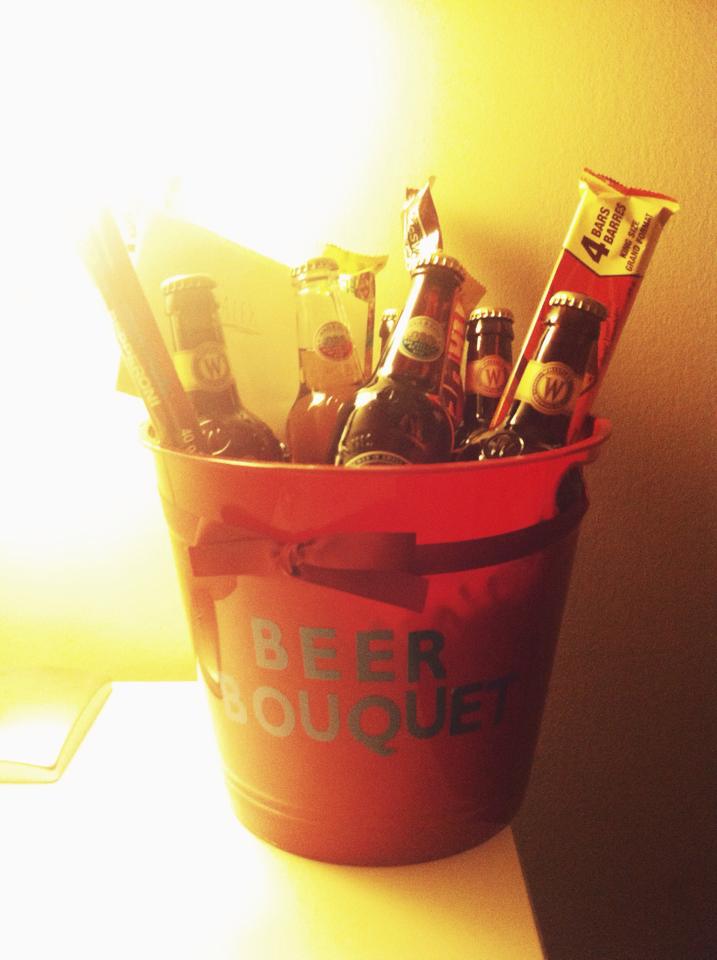 Beer bouquet: A few months ago, my friend Katie over at Procinspiration posted this and I loved the idea of this so much!  If your man is a beer drinker, rack up those girlfriend points and create a customized beer bouquet for him!
Not only is this such a sweet and caring idea, but I guarantee he will love it. We always talk about how girls love flower bouquets, well, here is a male version of that!
After spray painting a bucket, Katie filled up her beer bouquet with a variety of different beers, pepperoni sticks, and chocolate. The world is yours with what you decide to put in it.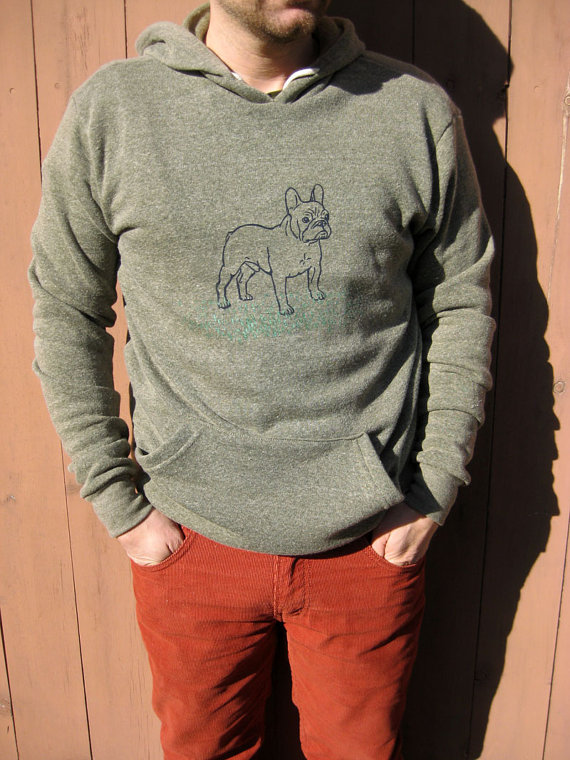 Sweaters: I'm not saying all males, but some males I know do not like to go shopping for clothes. If your boyfriend is one of those males, do him a favour and take the time to go shopping for a warm winter sweater.
Chances are, females are more knowledgeable when it comes to shopping (unless you're a stylish man, than all props and power to you) and know what type of materials are good quality and will keep him warm. Whereas most men, not so much.
Splurge on a warm winter sweater for him, and he will thank you. Plus, you also don't want to be hugging a freezer right? 🙂 I found this pug sweater while browsing on Pintrest, and thought it was very cute. If I hadn't gotten the boyfriend a present yet, I would have definitely ordered this right away.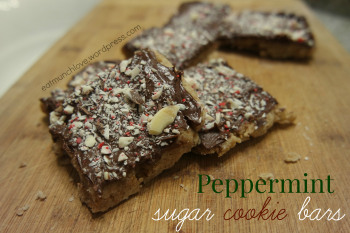 Baked goods: With Christmas time, comes delicious holiday pastries such as these peppermint sugar cookie bars. For those of you who have a boyfriend with a sweet tooth, a great idea would be to bake up some delicious pastries for him to munch on.
Looking for this recipe? Check out Eatmunchlove's instructions on how to bake these plus more holiday themed recipes!
As with most of these gifts, they are suitable to give year round and are not necessarily holiday themed. If you like to surprise your boyfriend with spontaneous gifts, these are some inexpensive ways to show your appreciation and love for him. Think of ways to customize these presents to your own taste, and know that he would enjoy!
What are some presents that you have given your significant other in the past?  Let me know in the comments down below!
-Carmen