I am baaaackkkk with another Amie product post! I have been using The Body Shop's Chamomile eye make up remover for around one year now. I used to like it a lot but I found that over the past few months, it started to irritate and sting my eyes a bit. I've been trying to find a different one to use, so when Amie contacted me again to try their eye make Bright Eyes Eye Makeup Remover, it couldn't have came at a better time.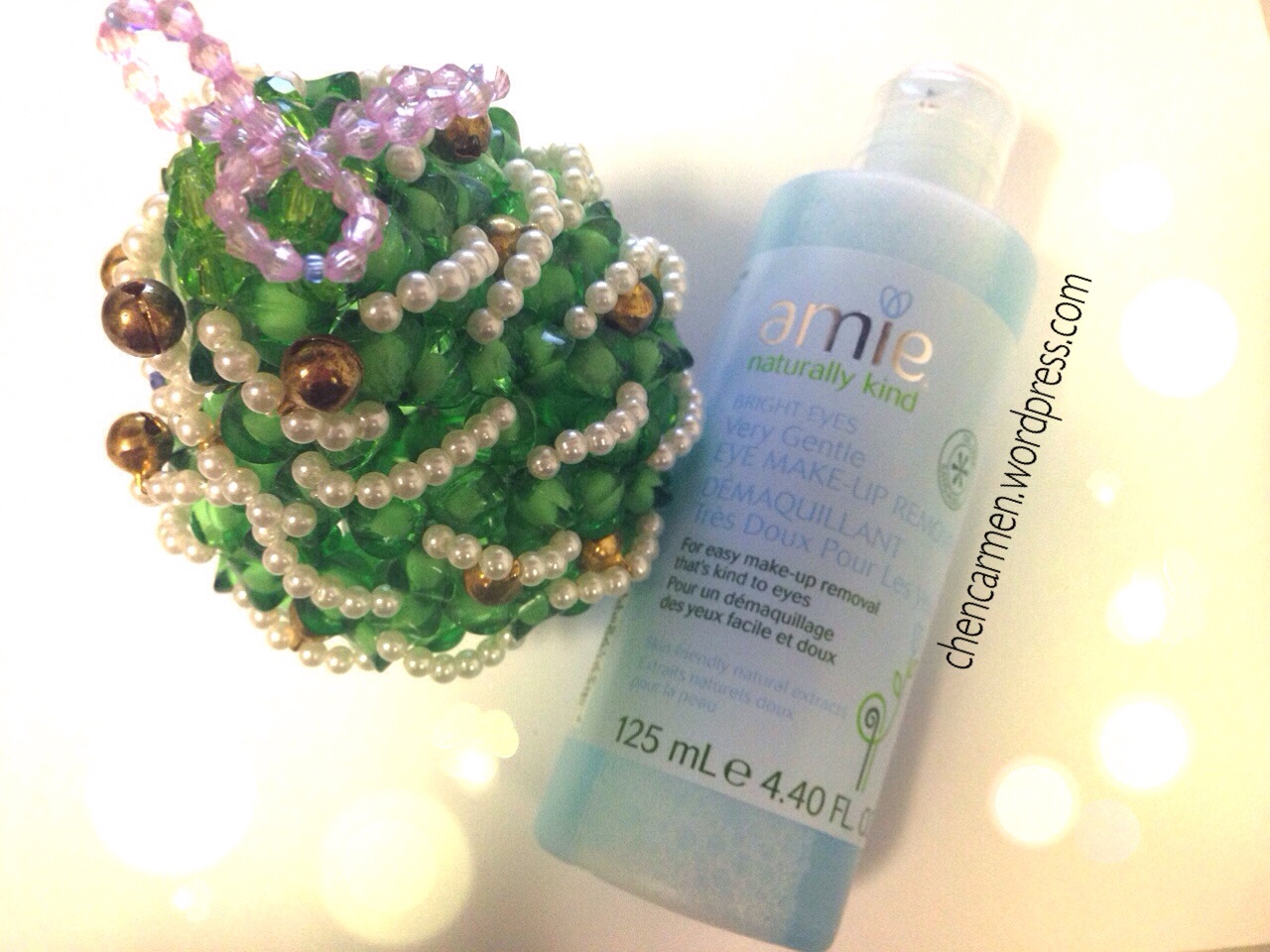 I've probably mentioned this before, but one thing that I love about Amie products are that they are made with almost all natural ingredients. In particular, the makeup remover is 98.9% natural. Just like my Body Shop chamomile makeup remover, this also contains chamomile. It is also free from parabens, sulphates, mineral oils, petrochemicals, and animal extracts (making it suitable for vegetarians and vegans). The product itself is a blue liquid, and has a watery consistency – it is not thick or gel-like.
When I first opened the product, I noticed that it had a scent that I didn't really like. It didn't smell like chemicals, I'm not really sure how to describe the smell… just that I didn't like it. As per normal, I dabbed a few drops of this on to a cotton pad and wiped it over my eyes. My eyeliner came off immediately, but there were still little mascara flakes around my eyes that I had to wipe again. It also stung a little, but not as much as my usual makeup remover. I wonder if my eyes are just sensitive… both of these products shouldn't sting and are already really gentle.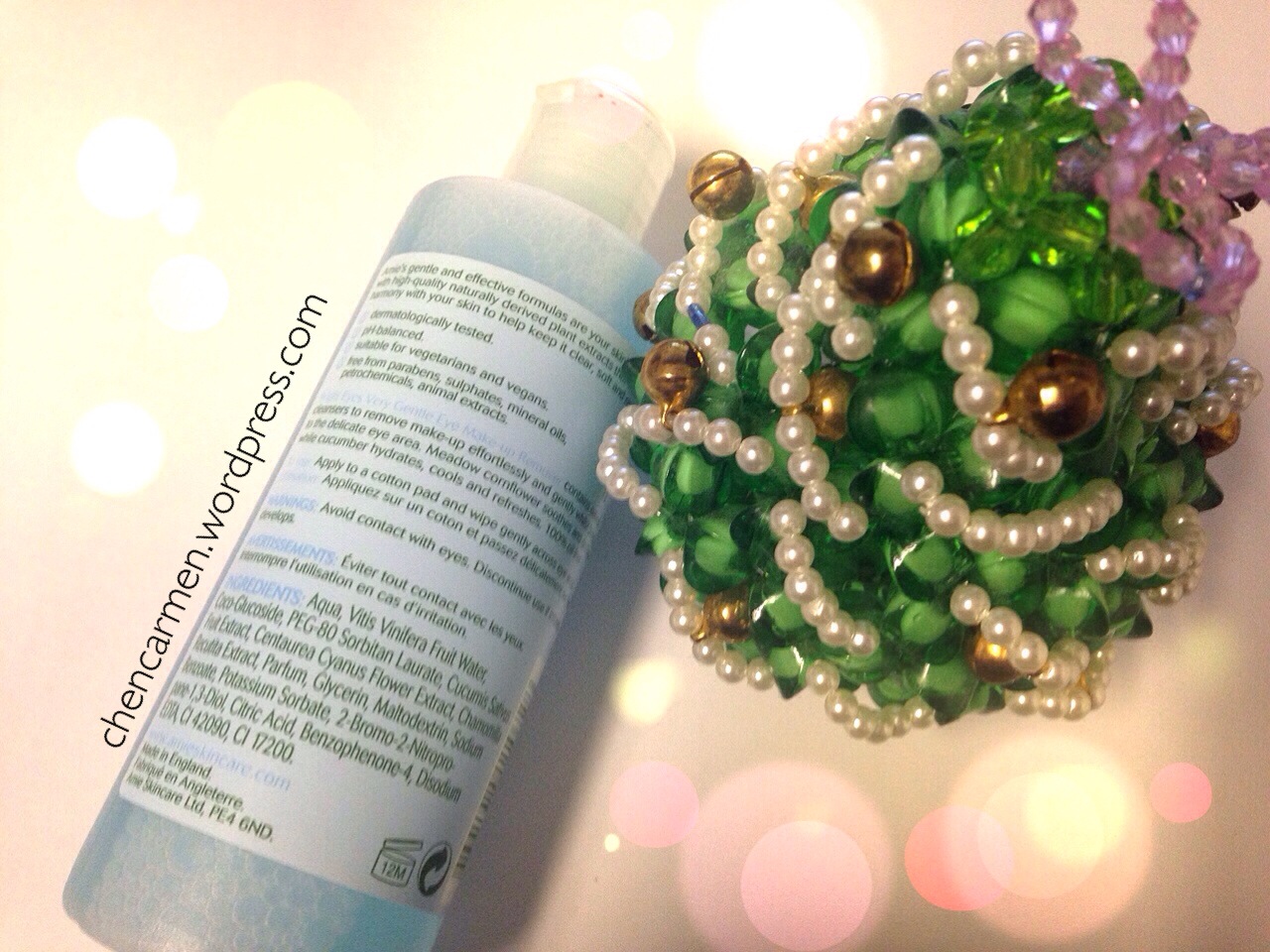 On days where I wore eyeshadow primer and eyeshadow, I found that it was harder to remove. It took probably three or four wipes to completely take off my eye makeup when wearing eyeshadow and primer.
Because of this, I think that this makeup remover is suitable for someone who wears minimal amount or is just starting to wear eye makeup. It is okay to use on a daily basis but I wouldn't use this to remove makeup if I was wearing a lot that night. I wouldn't recommend using this product if you use a lot of eye makeup.
Fun and random fact, do you like the Christmas tree decoration in the picture? My grandma used to make a bunch of cute beaded ornaments like this, and I thought it would be nice to include it in a picture. Especially since I've been making my recent beauty posts more festive looking! Thanks grandma! (Even though she won't be reading this post…haha)
Do you have any good makeup remover suggestions? Please let me know in the comments!
-Carmen
This product was sent free of charge in exchange for a product review. Opinions are my own and are not altered by the requests of Amie.