Hiiii everyone!
After two months, I finally have another outfit post to share with you all. I suddenly had this idea a hour ago and decided to go with it! Last night, the boyfriend and I decided to go on an impromptu dinner date at a restaurant that I've always wanted to try.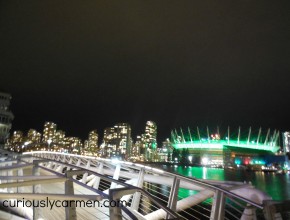 I felt like dressing up a bit as I was hoping to take some pretty night time pictures by the harbour (Vancouver's many habours are breathtakingly beautiful). Turns out, my DSLR camera was low on battery so I didn't get up getting to take pictures after our dinner. But it was still a nice night and we enjoyed a beautiful stroll in our beautiful city, soaking in the city lights that evening.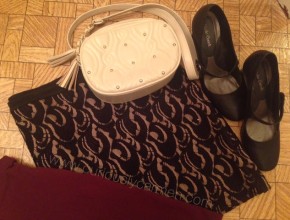 I went with a semi formal, classy look that night as I haven't dressed up for awhile, and what better time to dress up than a dinner date? All of these pieces I have had for awhile and felt like it was time I wore them more often. I didn't include my top because it was really unflattering on camera by itself, it showed up as a big blob. It was a simple, loose fitting black crop top that went a bit past my shoulders. I think it made this look more youthful!
Starting off with the skirt, it is a fitted, pencil skirt with some lace details. I picked this up for an absolute STEAL for $5 at Joe Fresh. The quality of this skirt is amazing, it's also a bit thick and don't have to worry about it rising. Since it's not that warm in Vancouver yet, I paired it up with some purple/red stockings. I was going to wear my black ones but couldn't find them, and figured that it would give my outfit a bit of colour!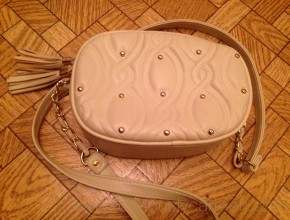 I absolutely love vintage and classic pieces. This is a nice faux-leather shoulder purse, with great detail. It's also bigger than it looks and has two big pockets for you to comfortably fit your essentials in. I can't remember if this was my mom's back in her 20s or if I thrifted this. Either way, I love it!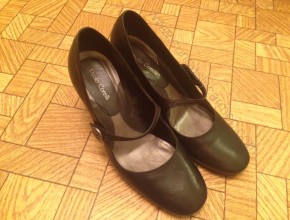 These shoes were also my mom's back in the 80s/90s, but I LOVE them. They look so classic and I love the strap and buckle detail. They're also super, super comfortable and don't have problems with them, and I'm usually really bad at high heels!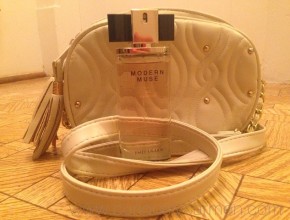 Of course, the closing piece of any outfit for me, aka the cherry on top. Perfume. Scents have a way of setting the mood, and I wanted a floral, romantic scent for the night. Estee Lauder's Modern Muse is my current favourite, which is a light, girly scent with hints of jasmine.
There you have it! What do you like to wear for a dinner date?
-Carmen