Many people are surprised when they found out that many sauces and dips include dairy. I was also surprised to find out how limited my options were with sauce and dips! Now, I usually just order food without sauce because they most likely have dairy, unless it's some sort of vinaigrette or Asian style sauce.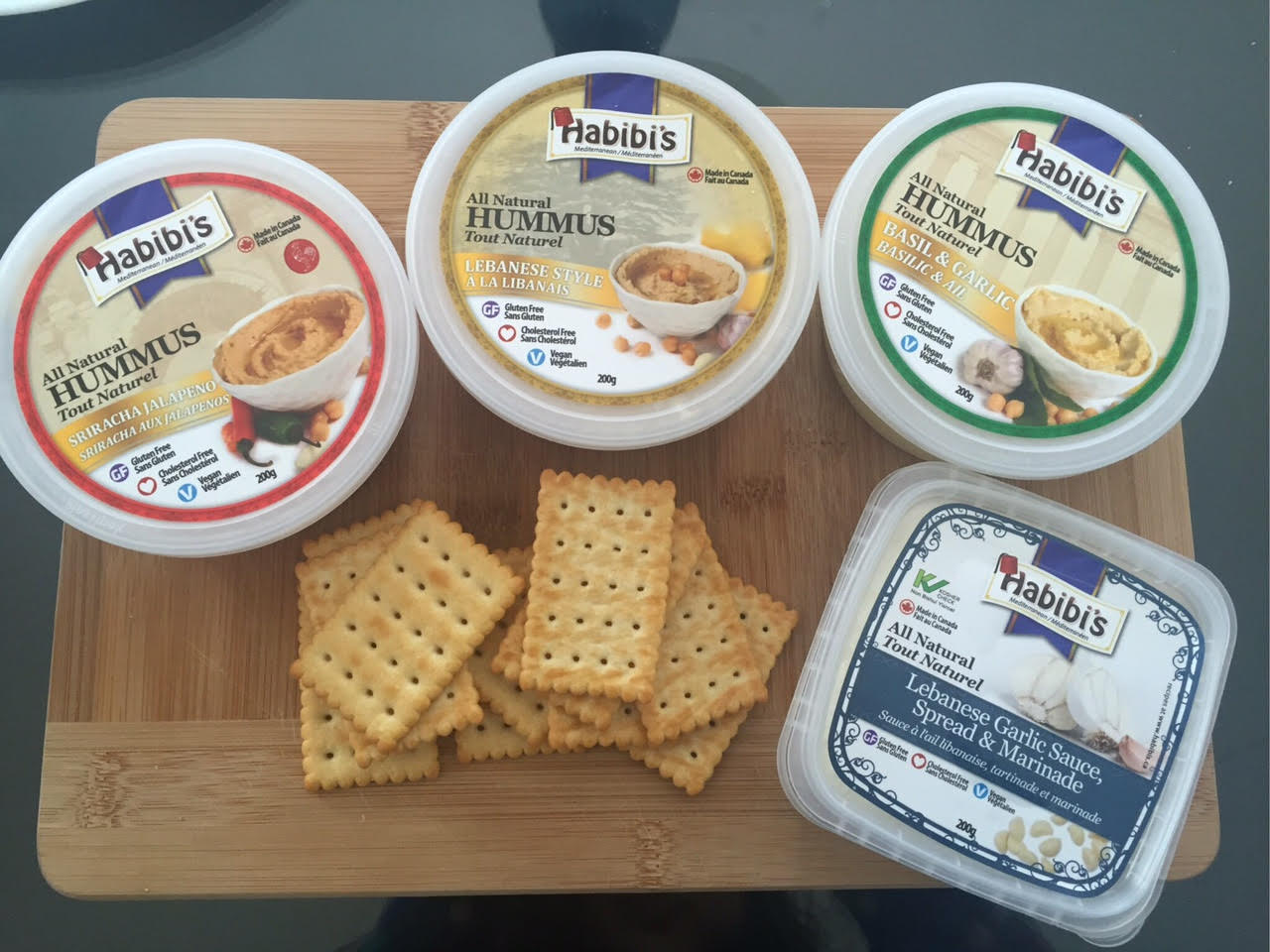 So, I was quite happy when Habibi's Mediterranean Foods contacted me and told me they had dairy free options! In fact, most of their dips and spreads are dairy free with the exception of Tsaziki and Labneh. I knew I had to try them!
I tried three of their hummus flavours: sriracha, Lebanese, and basil & garlic. In addition to the hummus, I tried the lebanese garlic spread as well.
Habibi's spreads are super versatile, and you can eat this with anything you want! I used my hummus and spreads for veggie dips, crackers, sandwiches, and tortilla chips. The ingredients are all natural, and are all easily recognized which is always a plus!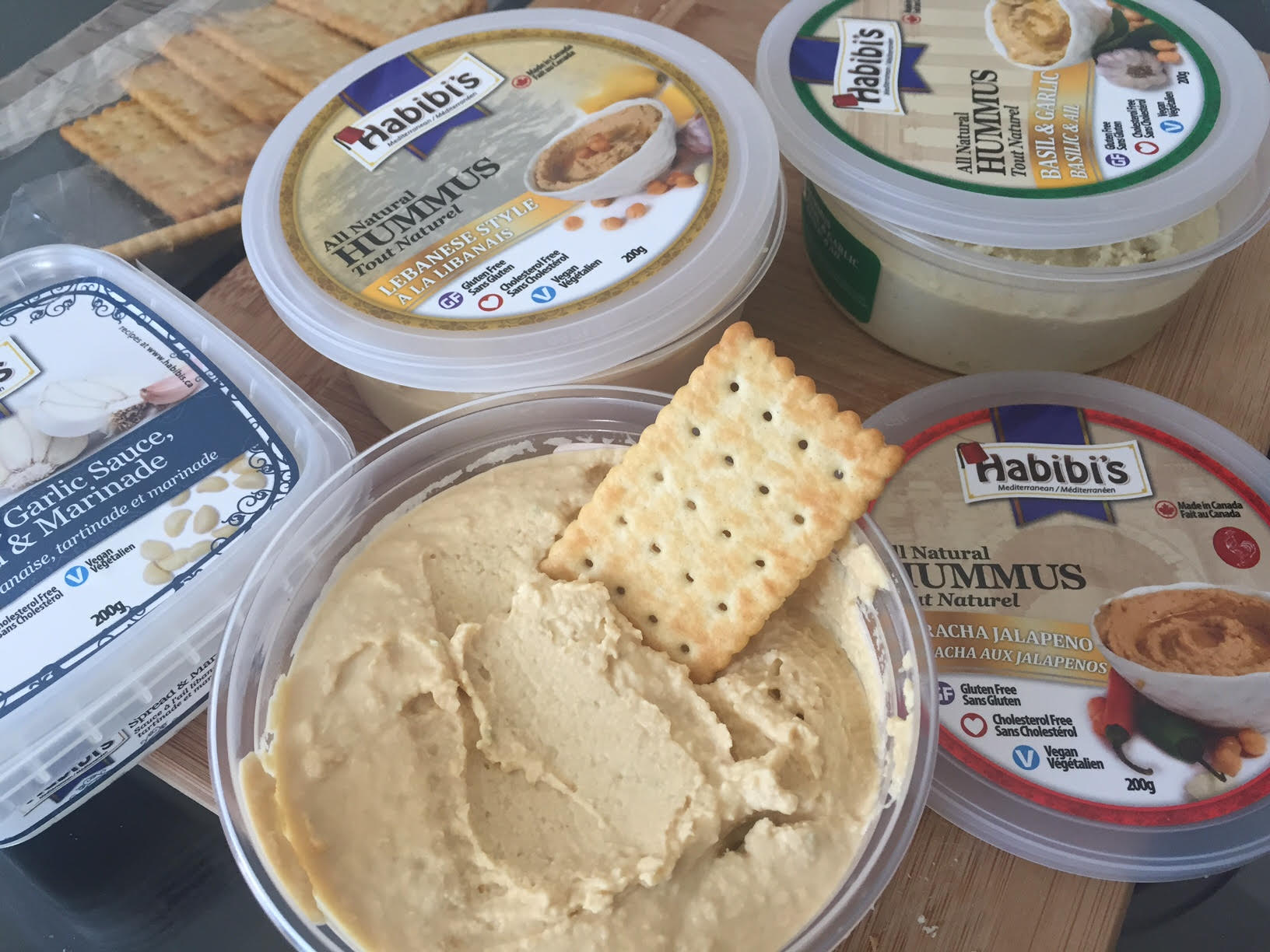 Srircha jalapeno hummus: I was expecting this to be pretty spicy, but that wasn't the case at all. It was very mild with only the slightest hint of spice. I didn't taste any srircha in here.
Ingredients: chickpeas, tahini, fresh jalapeno, olive oil, Sriracha, fresh garlic, sea salt, vinegar, citric acid.
Lebanese style hummus: The Lebanese style was the most simple one, suitable for those who just want good ol' hummus. I liked using this in my sandwiches along with slices of deli meat and veggies. It added some protein and more flavour to my sandwich.
Ingredients: chickpeas, tahini, olive oil, fresh garlic, sea salt, vinegar, citric acid
Basil garlic hummus: This was a personal favourite for the boyfriend and his brother. I really enjoyed this flavour too! We all love anything garlicky so we enjoyed this. Using this dip was pretty much the only reason why I willingly ate raw veggies, LOL.
Ingredients: chickpeas, fresh garlic, fresh basil, tahini (sesame paste), olive oil, vinegar, pure citric acid , sea salt
Garlic sauce: Moving away from the hummus now, the garlic sauce was really good too. There was a VERY strong and concentrated garlic taste which made it spicy. I absolutely LOVED this and couldn't stop snacking on this with crackers. The only thing I should warn you about is that your mouth will smell strongly of garlic afterwards, so have gum or a toothbrush and toothpaste handy!
Overall, I really enjoyed Habibi's and will be picking up more at the grocery store! Since the ingredients are all natural, they spoil relatively fast. After a month of having it in the fridge, I noticed that mold had started to grow in the hummus and spread – that's when you know they have no preservatives!
Retailers include Whole Foods Market, Choices Market, IGA, Donald's Market, Fresh Street Market, Fairway Market, Loblaws, Nature's Fare, SPUD, and other independent grocers. The retail prices range between $3.75-4.99.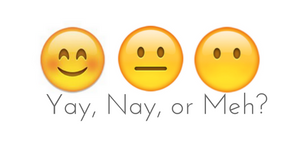 Yay!
Press products featured. Opinions are own.