I have been trying to use up more of my lipstick collection lately, instead of sticking with the couple I normally turn to. I actually forgot I had this Kat Von D everlasting liquid lipstick, until I found it in one of my makeup bags today. I thiiiiink I bought this on Black Friday, but haven't really worn it.
The Kat Von D tattoo liner is my holy grail liner and probably the single product I use the most! This lipstick is also from Kat Von D, so naturally I had very high expectations. It is part of the everlasting liquid lipstick line.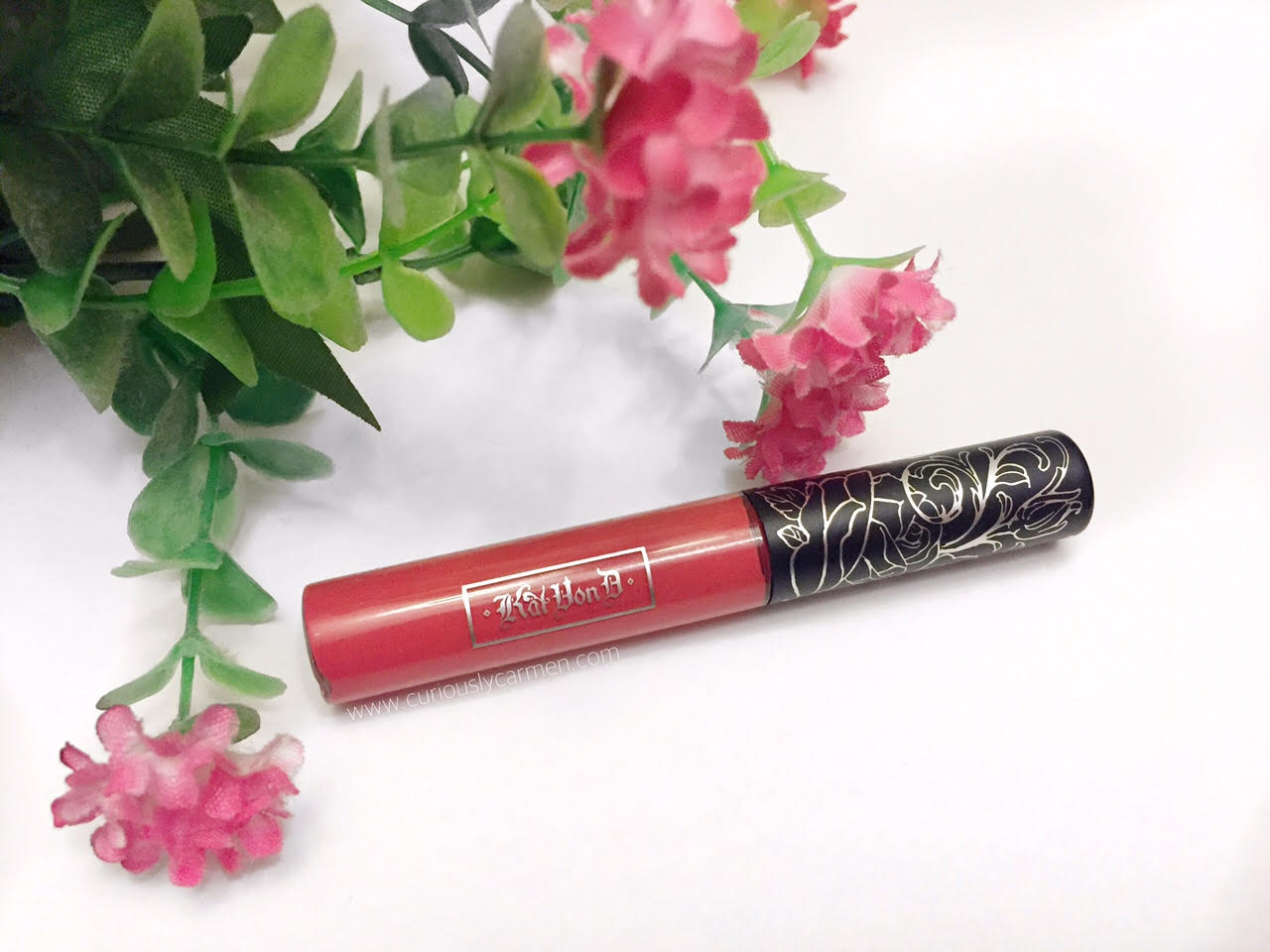 I love the packaging of all of the Kat Von D products, and this one is no different. The tube features a pretty floral design, and is pretty sturdy.
I am pretty sure that I purchased the sample size. I vaguely remember purchasing a lipstick sample kit from KVD, and this size looks a bit small to be the full size. Nonetheless, I find sample sizes are better for me because it always takes me so long to finish up products, which is something I am working on!
This way, I can finish the product faster and it won't keep long in my makeup storage (which is both sanitary and better for storage!).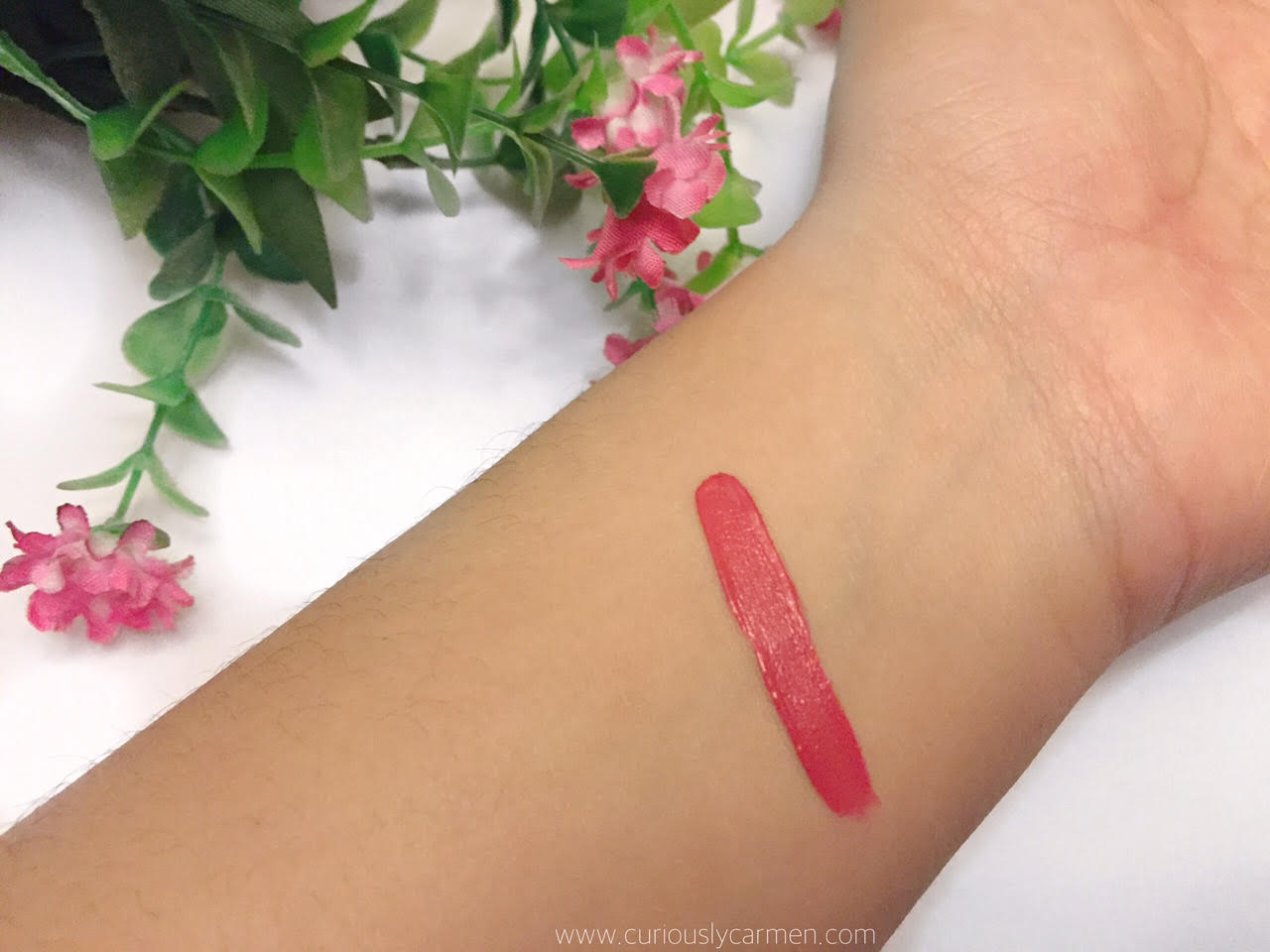 The Kat Von D everlasting liquid lipstick is very pigmented. Pictured above is just one stroke of the product! When I initially tried this product, I was very shocked at how richly pigmented it was. I definitely don't need more than one coat of this, as it looks very bright on my lips.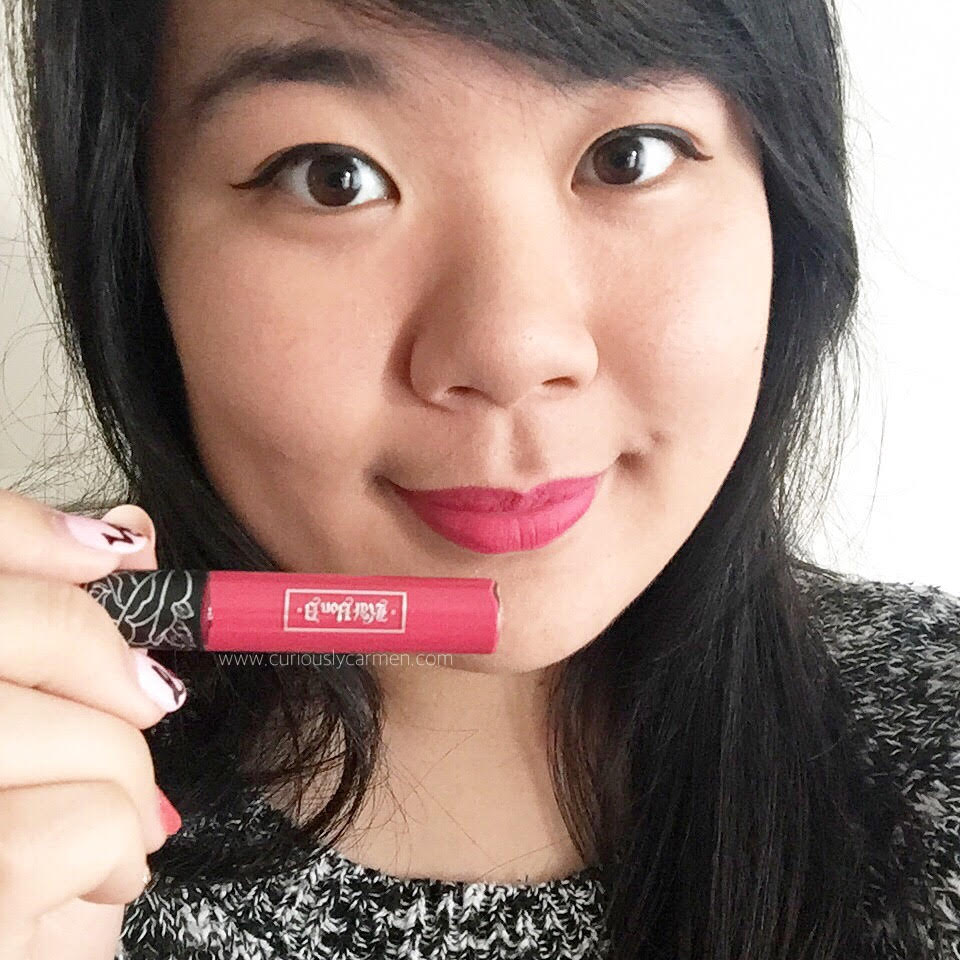 As you can tell, it is a pretty bright shade. It took some time for me to get used to, as I normally don't wear shades this bright!
When you first apply this lipstick, it will look a bit shiny like gloss, but will dries with a smooth and matte finish within a matter of seconds.
Again, this is only with one coat, so I was quite impressed at how rich the pigmentation was!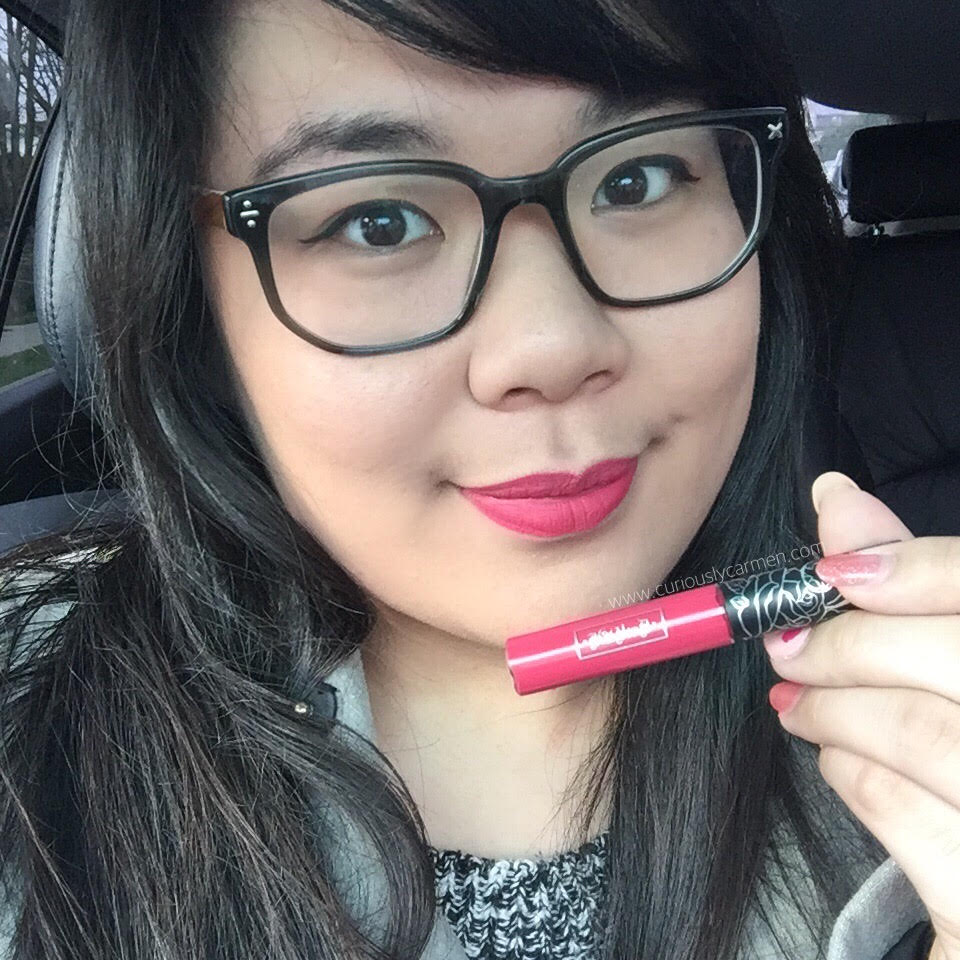 Here is another picture in direct sunlight in the car. Don't worry, I was the passenger so I was not engaging in some unsafe driving practices! Also, the sun and my hair cast a shadow on the right side of my face (left on the screen). I just wanted to point that out in case anyone thought I had bad photo shopping skills LOL.
Overall, I really like the matte finish and rich pigmentation of this lipstick. It is definitely long lasting as well. Even after drinking from my water bottle and having some snacks, the lipstick did not really smudge or come off. Very impressive!
The only thing I would note is that, as in a lot of cases with matte lipsticks, is that it can be a bit drying. So, make sure your lips are properly moisturized and hydrated before wearing this lipstick, or any matte lipsticks in general! I ended up dabbing a tiny bit of Vaseline after a hour as I felt my lips beginning to dry out a bit.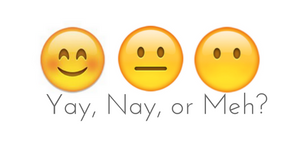 Yay!
Thanks for reading!
Carmen