Once in awhile, you come across certain beauty products that you just can't stop thinking about.
Enter Bliss's Fabulous Makeup Melt!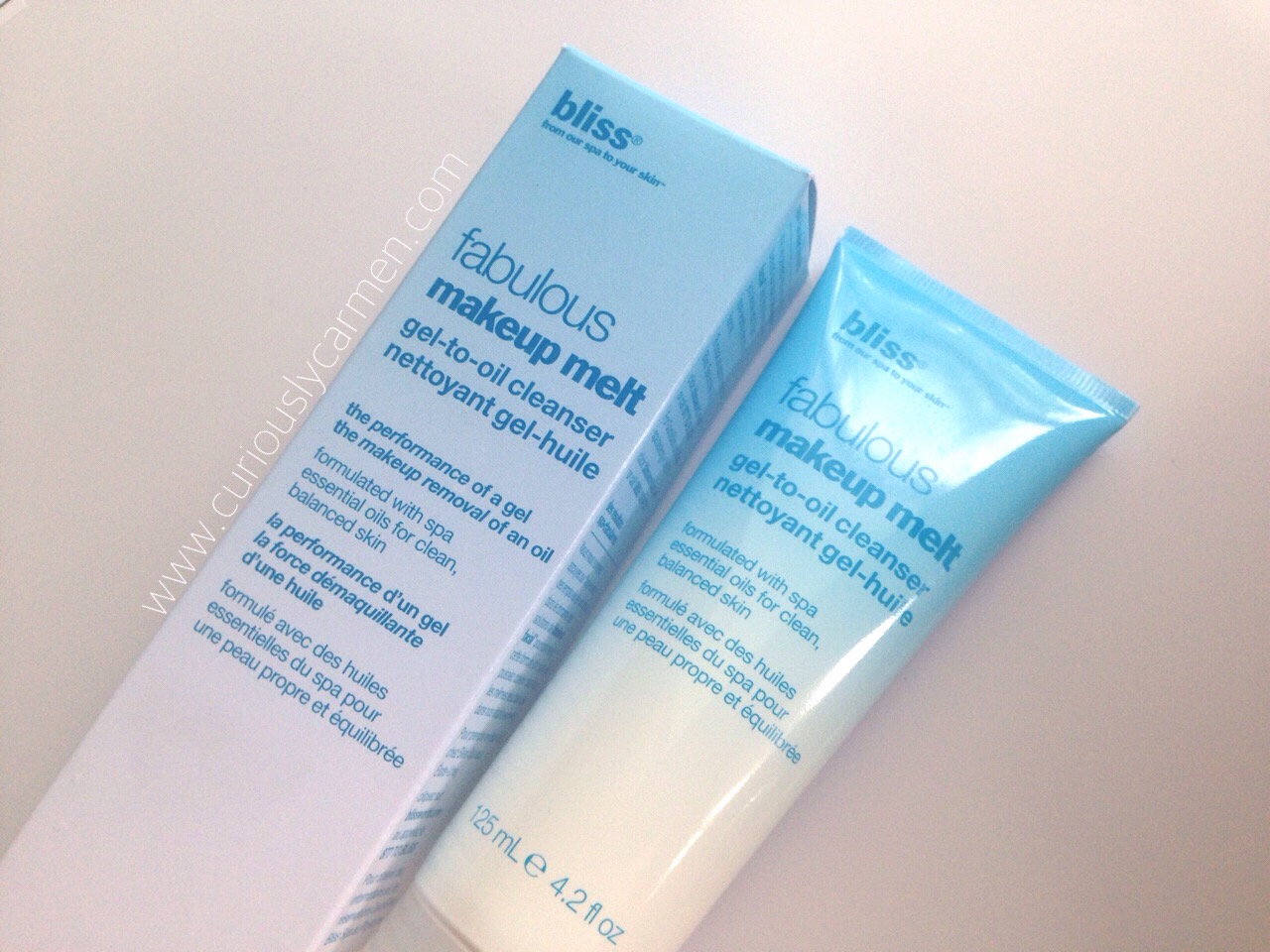 We had a bit of a rocky start and I initially didn't like it. However, after giving this product a second try and carefully reading the fine print on the packaging, I was blown away at the effectiveness of this cleanser.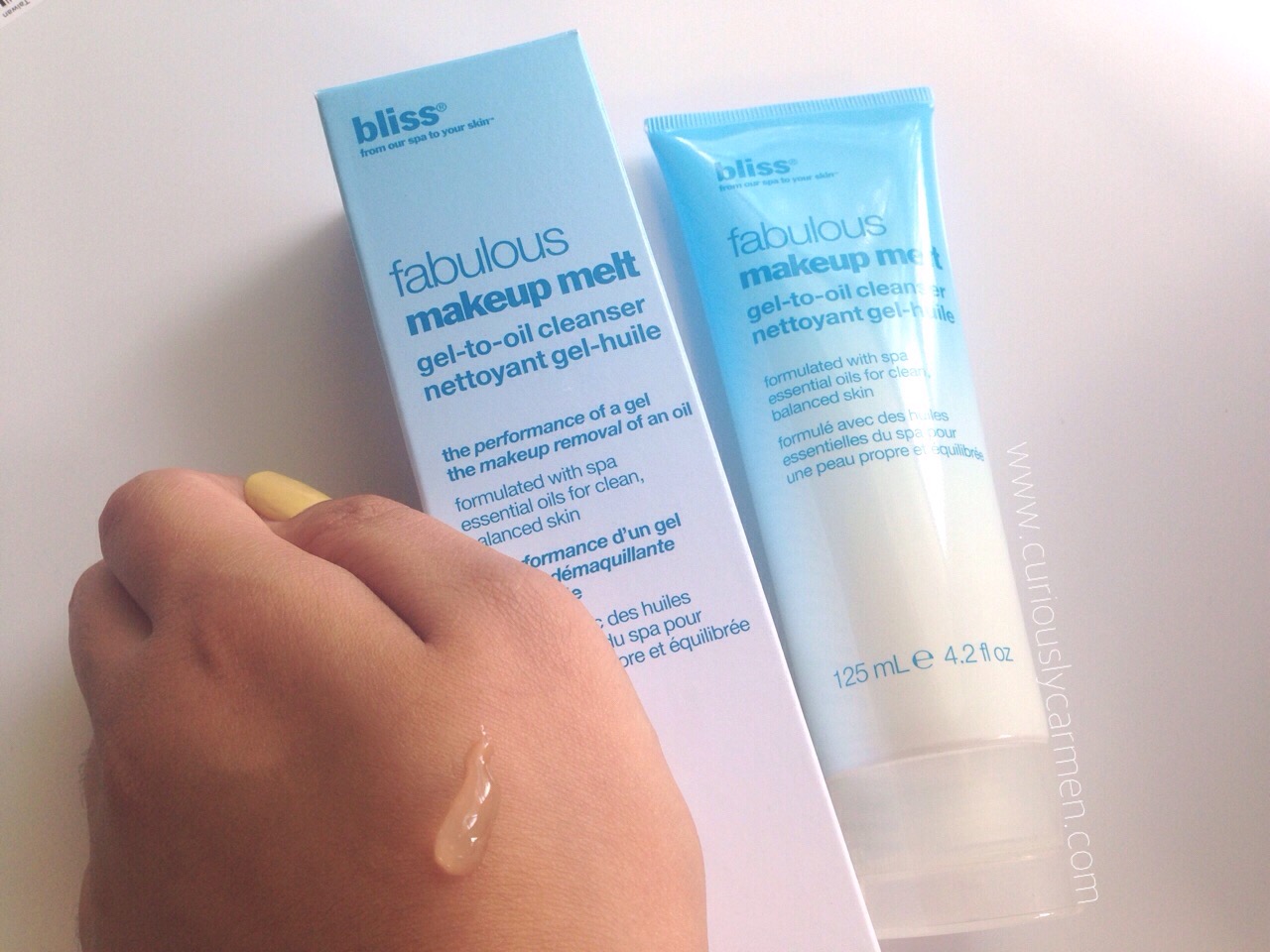 As the package states, the Bliss fabulous makeup melt is a gel to oil cleanser. Initially, the cleanser comes out of the tube in a clear, gel form. As you massage this into your pores, the gel slowly turns slightly thicker and into an oil.
From wearing a full face of makeup, this cleanser easily melted away even my toughest foundation & primer regime (Hello, Urban Decay!). The result was moisturized, fresh, and soft skin that lasted until the next day.
In fact, while studying for my final, I was subconsciously touching my face and wondering why it was so soft that afternoon. Could it be the study gods, rewarding me for studying? It wasn't until a few hours later when it hit me. The only difference in my skin care that day was introducing this amazing cleanser!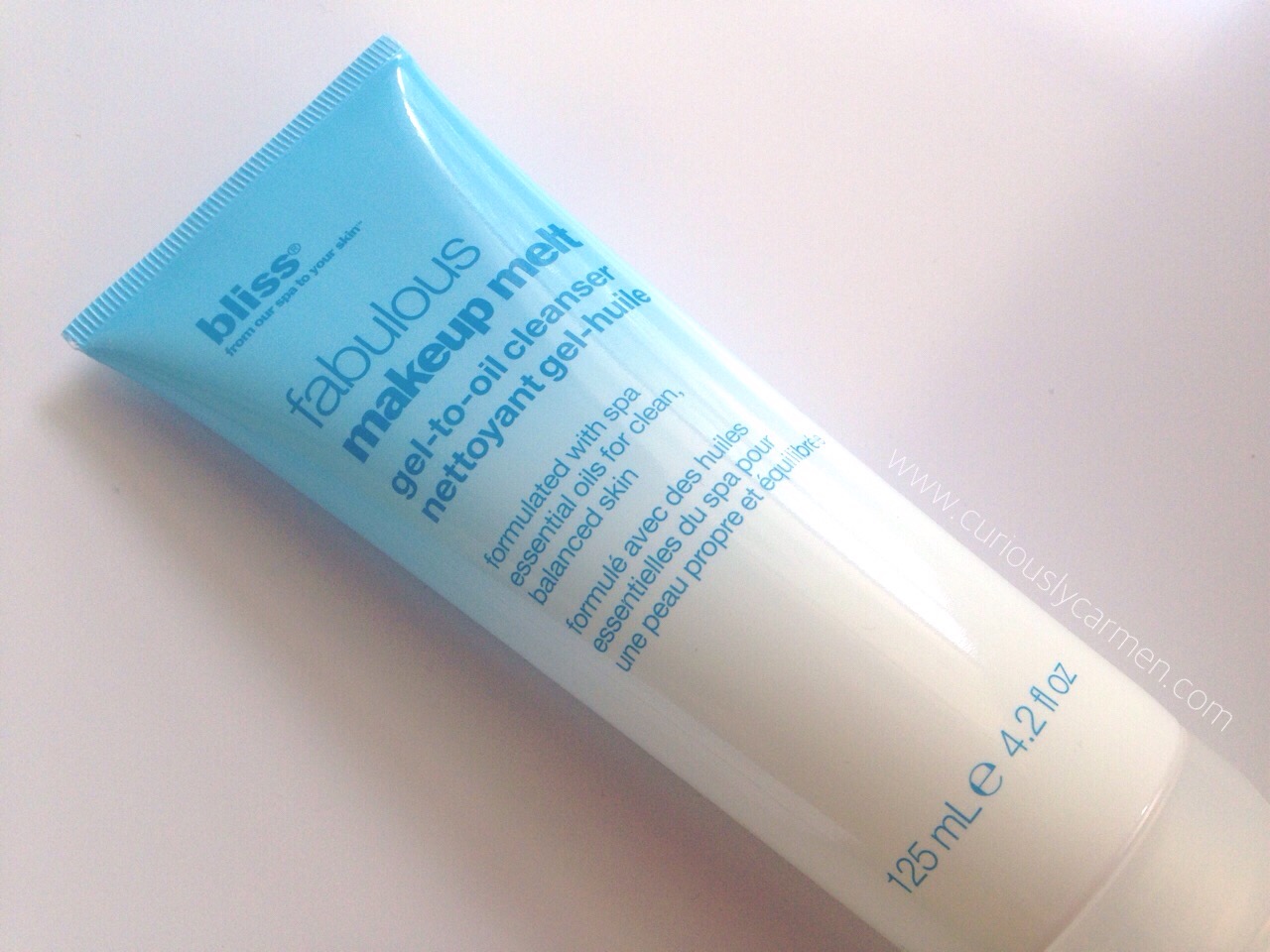 Initially, I had applied this cleanser on wet skin as I usually do. What resulted was a cleanser that did not bind and pull off my makeup, but instead smeared my eyeliner in a slightly horrific manner.
I'm really glad that I gave this product a second chance and that I read the instructions properly. Apply this on dry skin, everyone!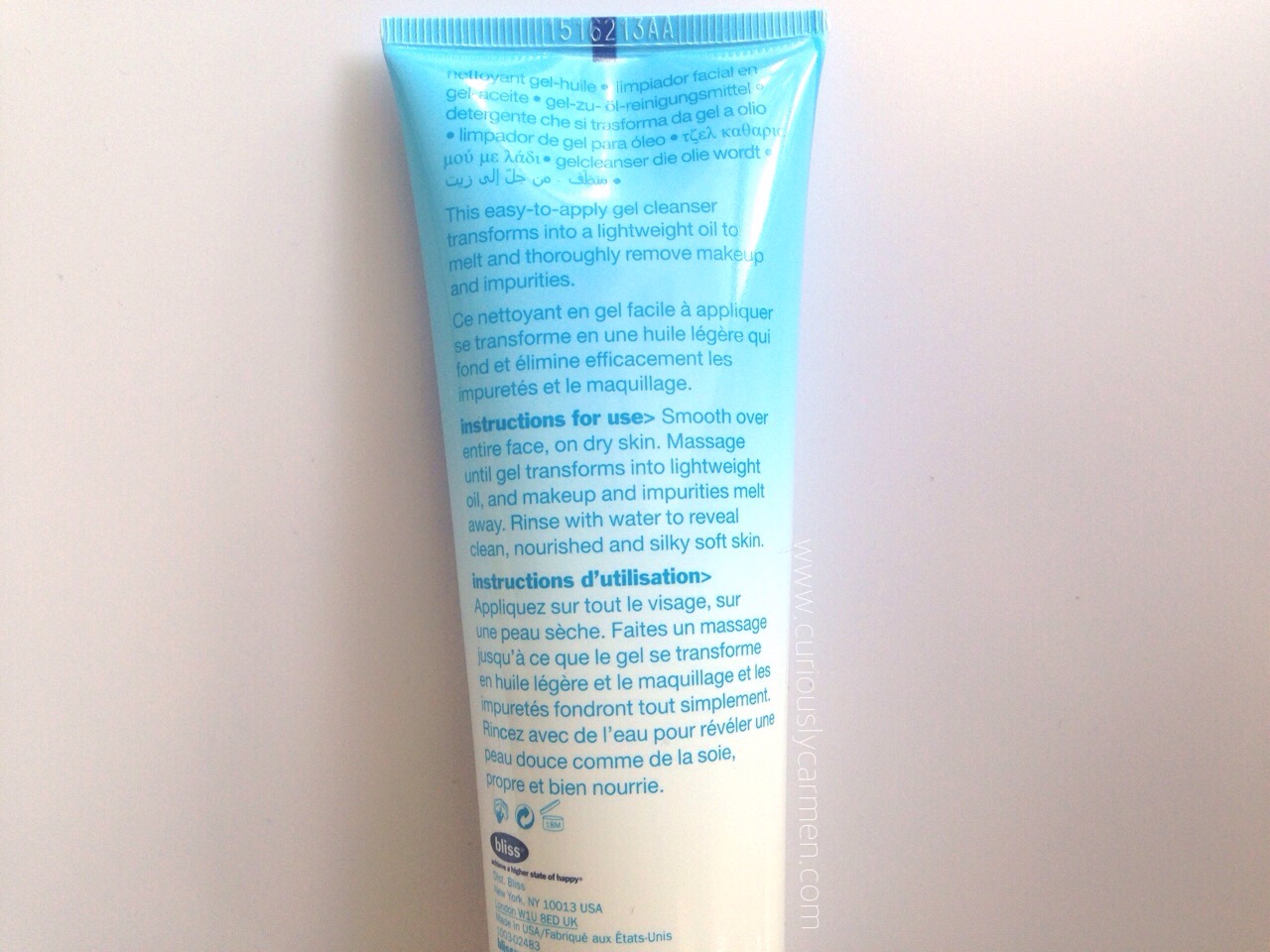 A disappointing start with a happy ending. I can definitely see myself incorporating this cleanser into my routine, especially if I have a full makeup face on.
This product effortlessly lifts my makeup off, revealing skin so soft I didn't even recognize it as my own!
Thanks for reading!
-Carmen
Press product featured, all opinions are my own.