Most of the time, I am the one that finds new places for us to try out because I am more connected with food bloggers/influencers! However, occasionally, the boyfriend will come across places he wants to try. Gojiro Ramen was one of these places!
Once he saw the chicken karaage ramen on Facebook, he was sold. On top of that, it has a Godzilla theme! After a couple months, we found ourselves conveniently close to Gojiro Ramen and decided to try it.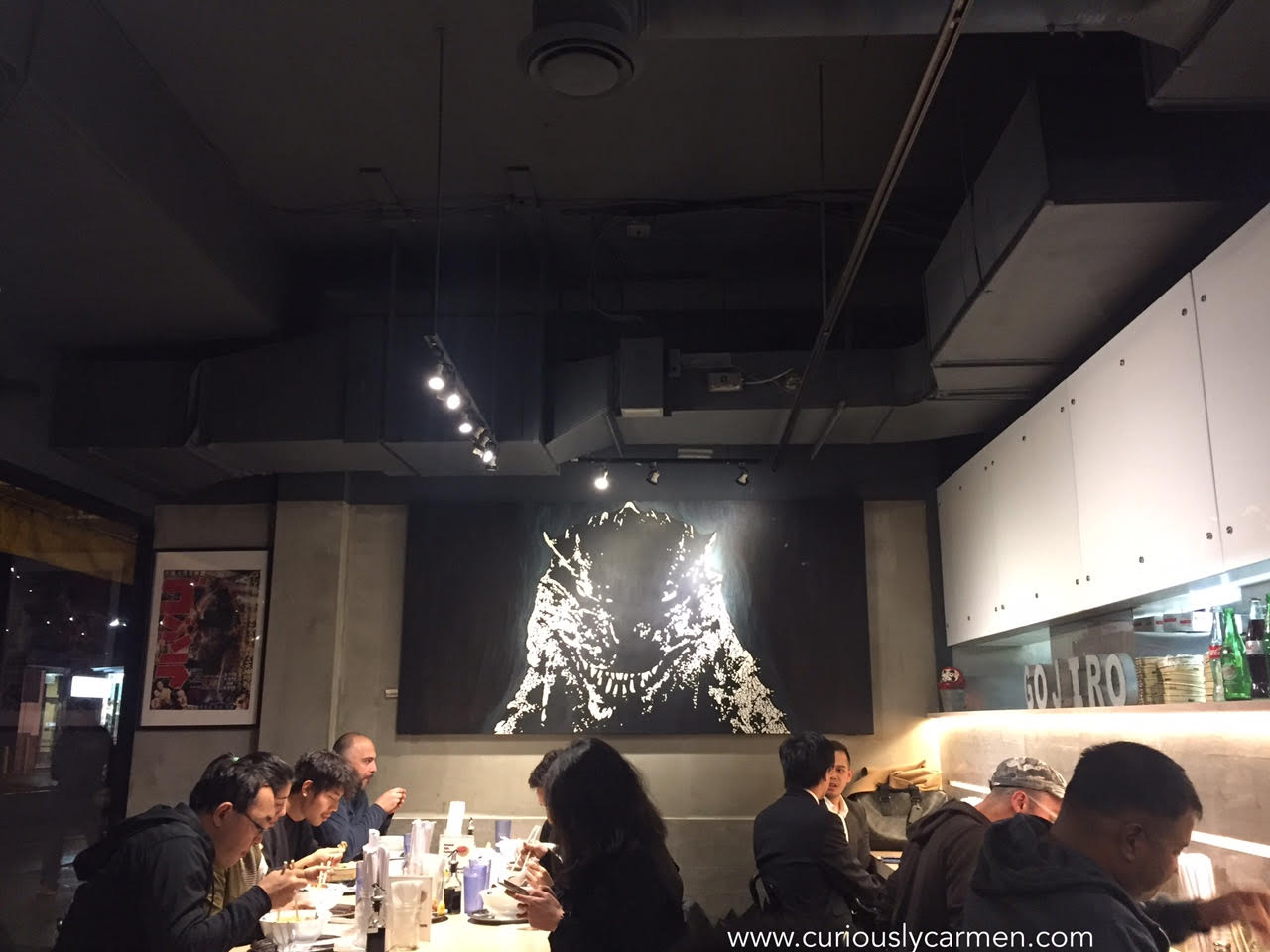 Although we came on a Thursday evening around 8 pm, the place was still full! Luckily, we were the first in line so the wait was less than 10 minutes.
One thing I liked about Gojiro was how spacious it was, compared to other ramen joints. Although the ramen is amazing at Santouka and Kintaro, we all know how cramped the seating is. Gojiro is bigger, and not as cramped.
I also really liked the interior design, it was very simplistic, clean, and modern with some Godzilla-themed decor here and there.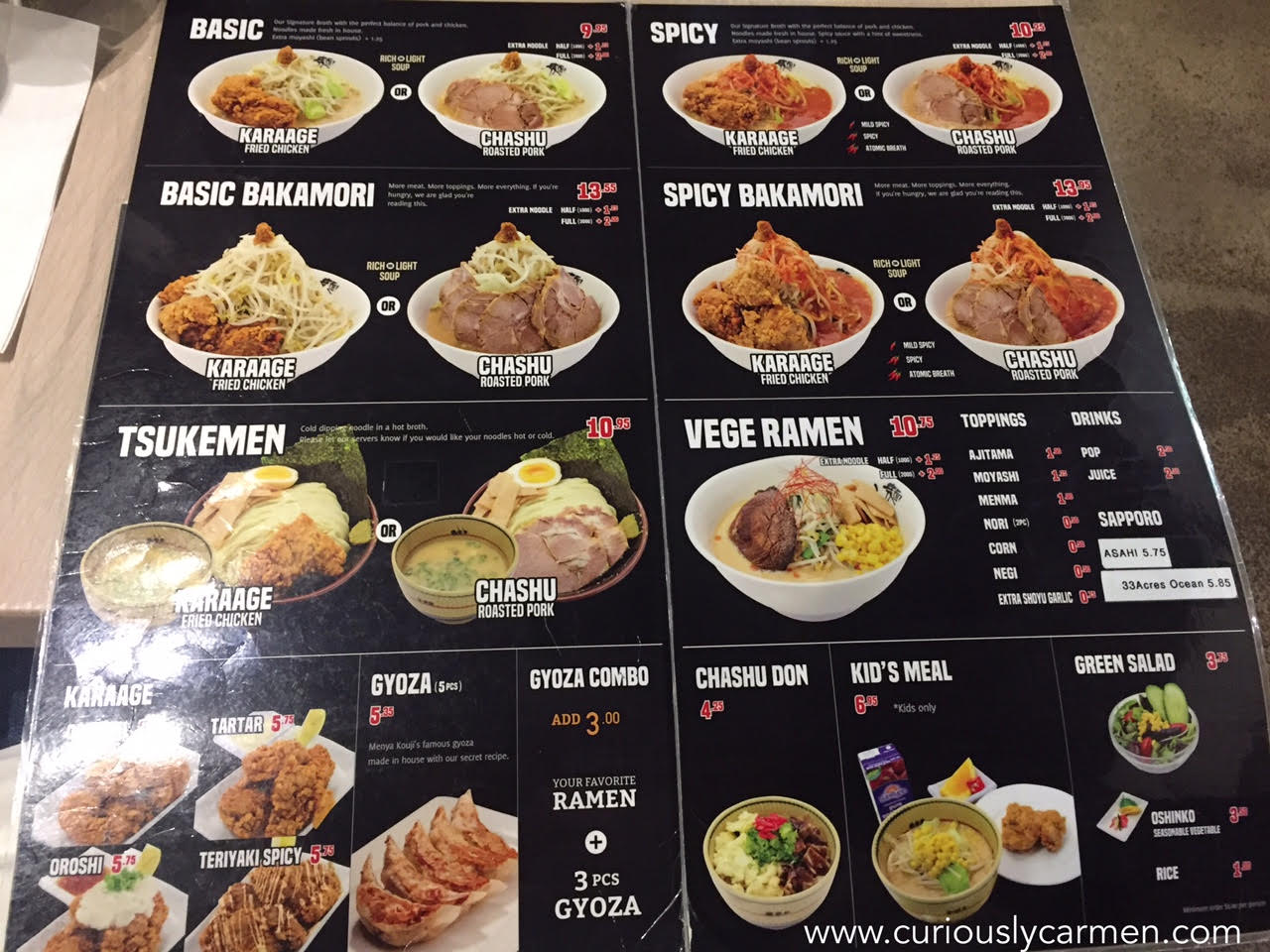 Gojiro focuses on jiro-style ramen, which is ramen that features a mountain of toppings.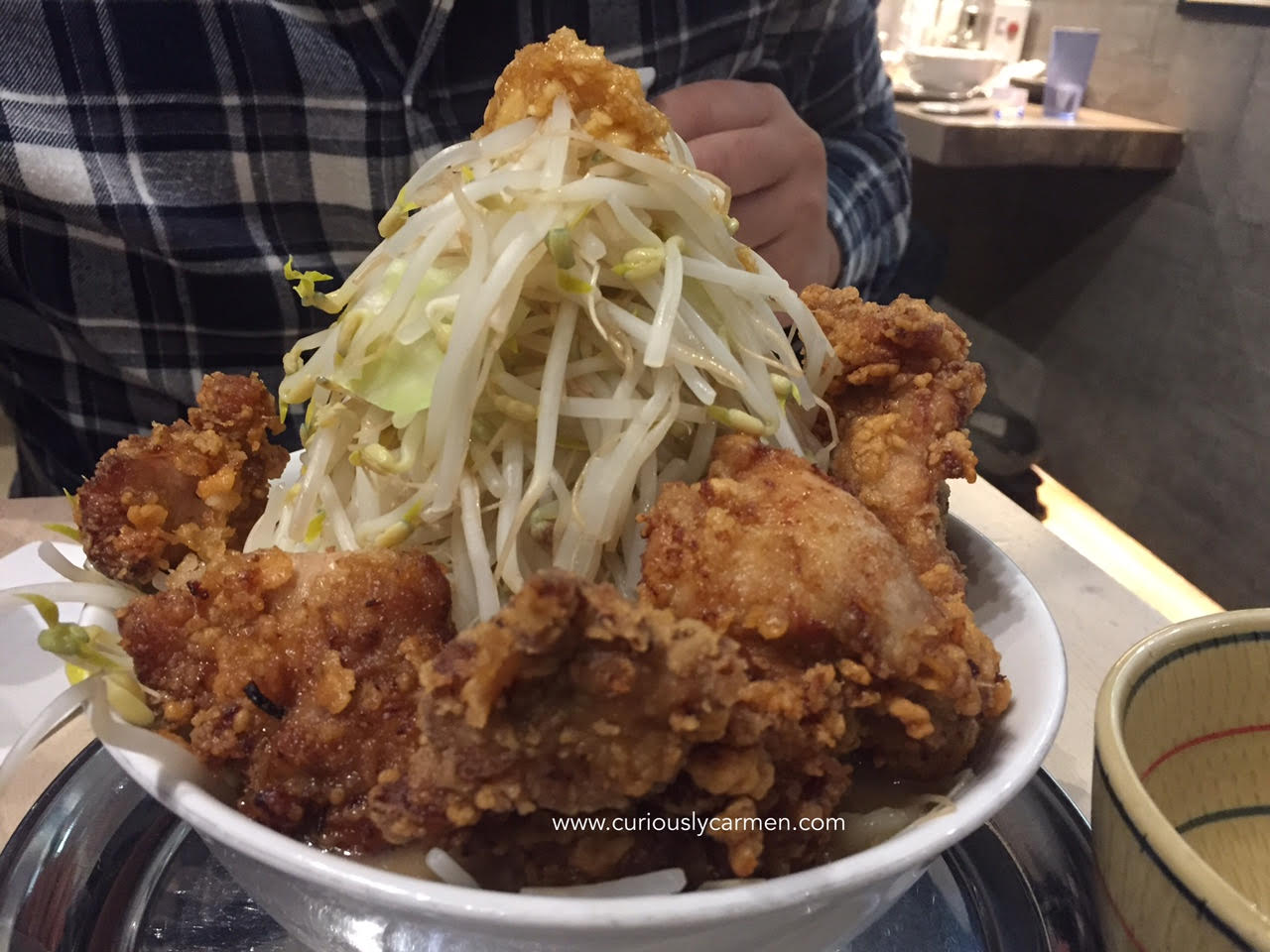 Basic bakamori w/ karaage,$13.55: DAMN. LOOK AT IT! There was a generous amount of chicken karaage, loaded with a mountain of cooked beansprouts.
All the Yelp reviews previously mentioned how delicious the karaage was, so I was really looking forward to trying it for myself. AND MAN, WAS IT DELICIOUS. The chicken was crispy, juicy, and super flavourful. 10/10 would recommend!
I wish I ordered the karaage as well, but the boyfriend was generous enough to give me a couple pieces. =D I have digestive issues anyways so I shouldn't be eating all that fried food myself, unless I want to get sick.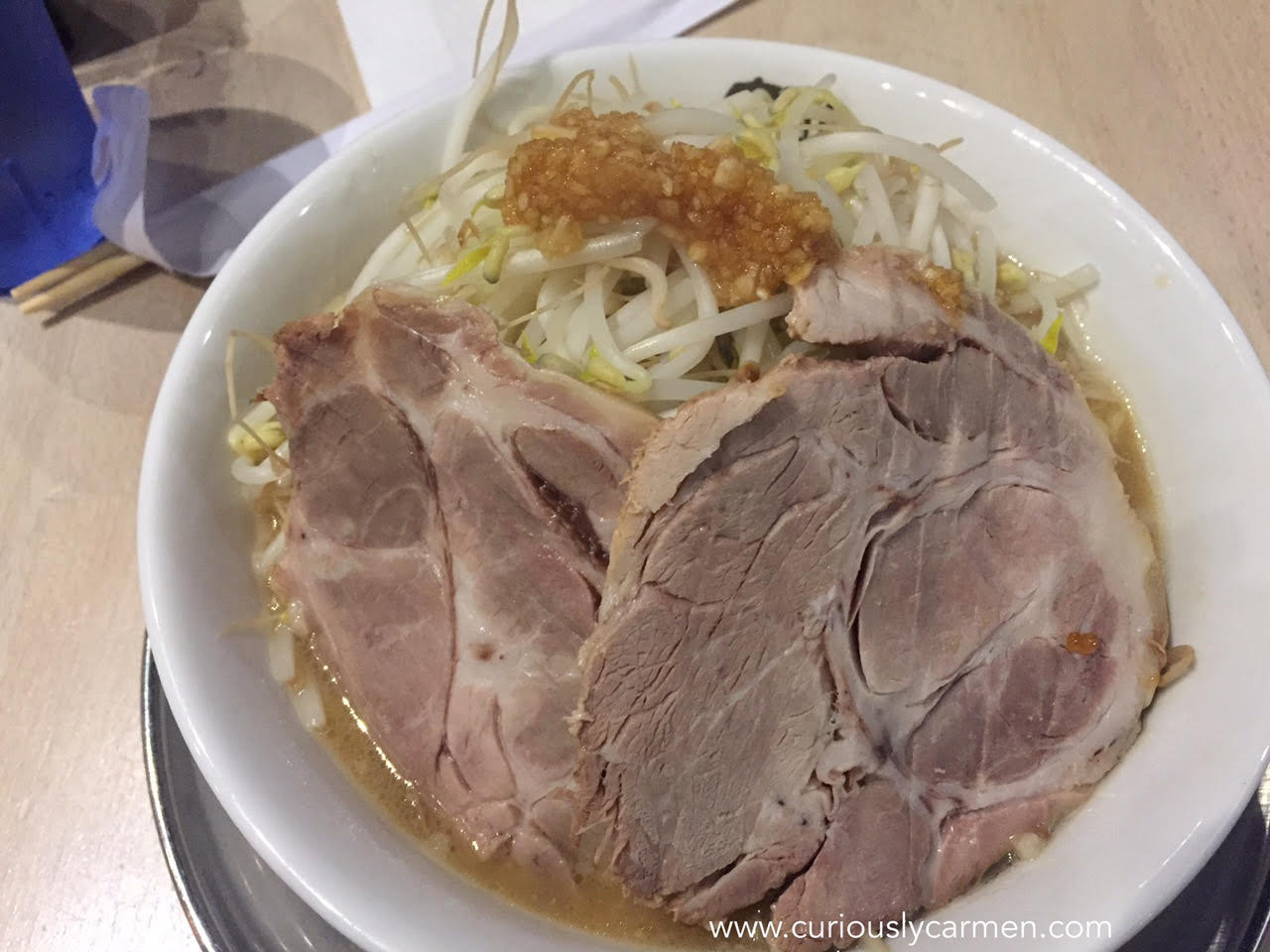 Basic w/ chashu, $9.95: My bowl does not look as impressive as the boyfriend's, but it was still really delicious. We both requested the thick broth because why eat ramen otherwise?
Due to my dairy restriction, I asked if the broth contained any butter/dairy products/etc and I was happy to hear it didn't! Even without dairy, the broth was thick, creamy, and fatty. Definitely not something you should eat everyday.
As for the chashu, it was no where as good as the karaage. The chashu was dry and bland. Definitely stick to the karaage, or soak the chashu in the fatty broth and eat it last.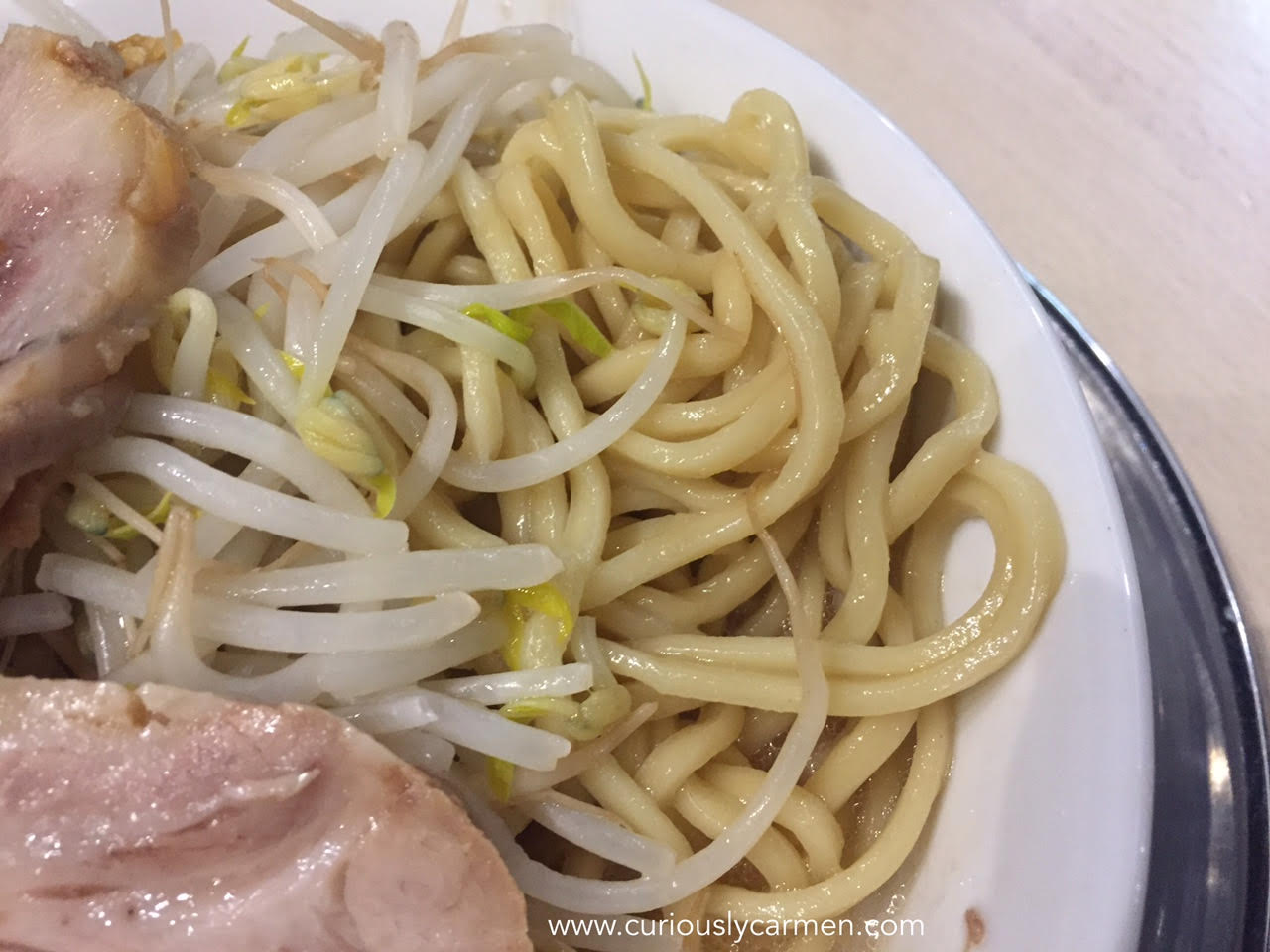 The noodles were cooked perfectly, with a nice bounce to it. They were a bit thicker than I was used to, but still super delicious nonetheless.
I also like how the restaurant is located in the downtown core, and not all the way at the end of Robson Street like the other ramen joints. It is definitely more convenient for me to come here!
In conclusion, we left Gojiro with extremely happy and satisfied tummies. The chicken karaage is a must order, and their broths are amazing as well! I will definitely be coming back.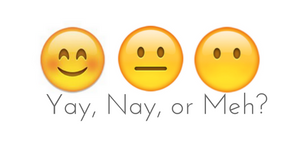 Yay!