One of the gifts I received for my birthday this year (Well, technically last year since I have a late December birthday haha) was the First Aid Beauty face cleanser. I've heard so many great things about the FAB brand from the Youtube community, so I was really excited to try this out.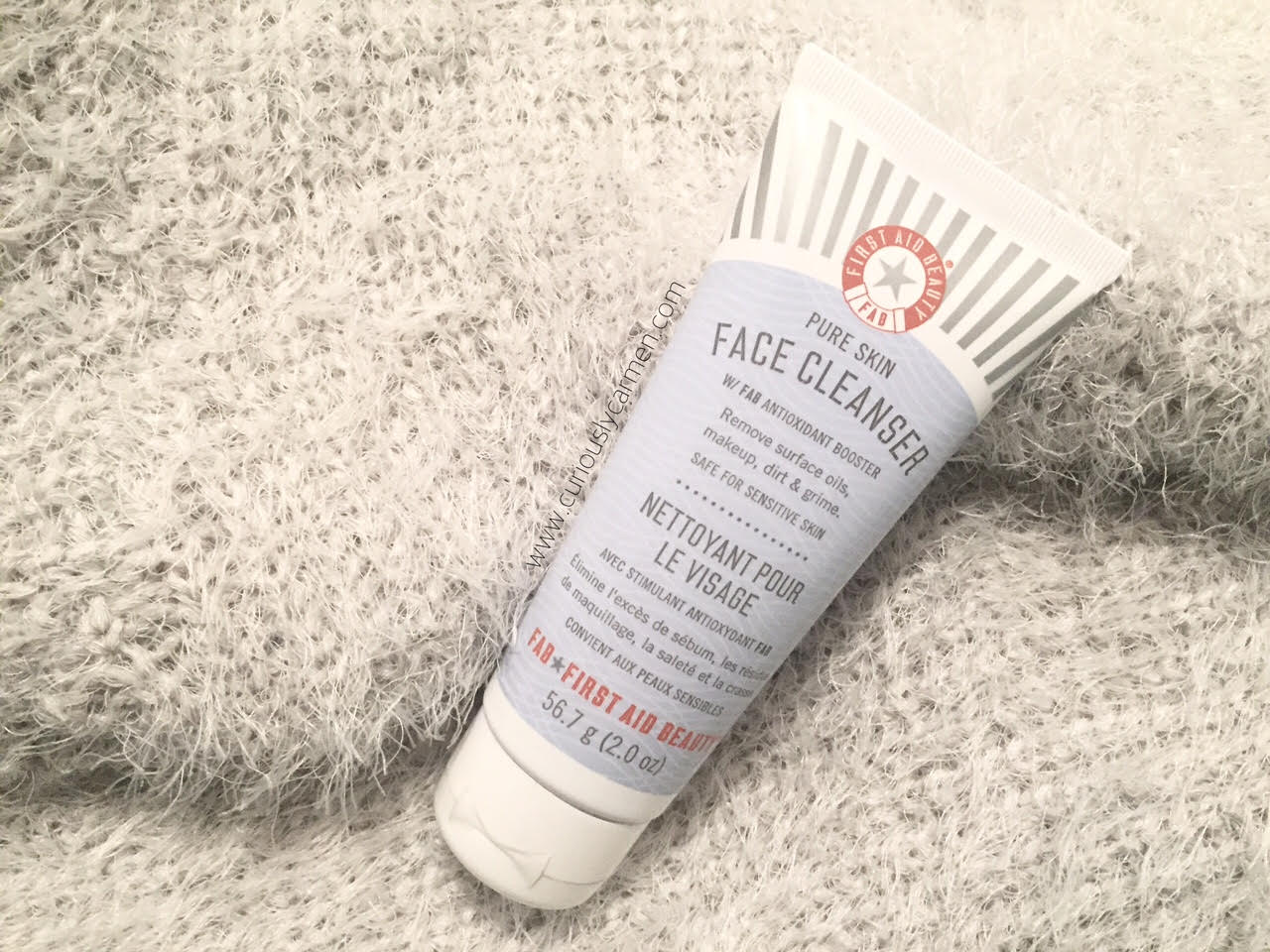 I received the travel sized cleanser, which was perfect because it takes me such a long time to finish using products. I don't know how beauty gurus can produce monthly empty videos/posts because I always struggle with finishing products within a month.
If you've read my posts this past month or so, you'll know that this winter made my skin really, really, really dry. As a result, my skin had a dry, leathery texture- which has never happened before!  I had to moisturize a lot more than I usually do to compensate.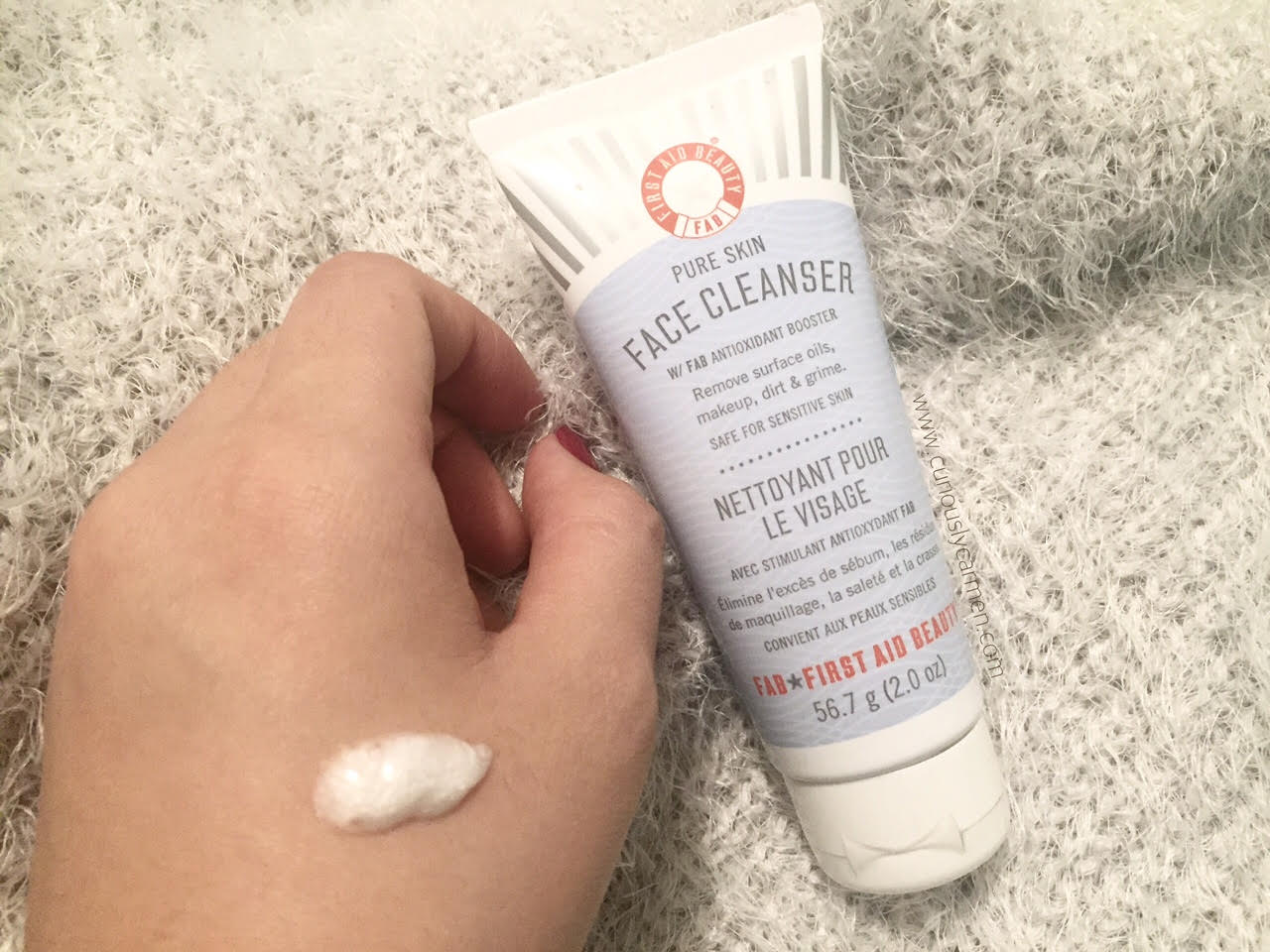 Since my skin has been so dry lately, I decided to try this cleanser rather than my normal one that I use to remove foundation. This foundation had a nice, creamy, and somewhat thick texture to it. It didn't really have a smell, and I could definitely tell that it was more on the gentle side. It reminded me of my Olay witch hazel facial cleanser.
I was really surprised at how it dissolved and washed away all my foundation in one wash. In addition, my skin felt really fresh, soft, and moisturized. It did not try out my skin at all.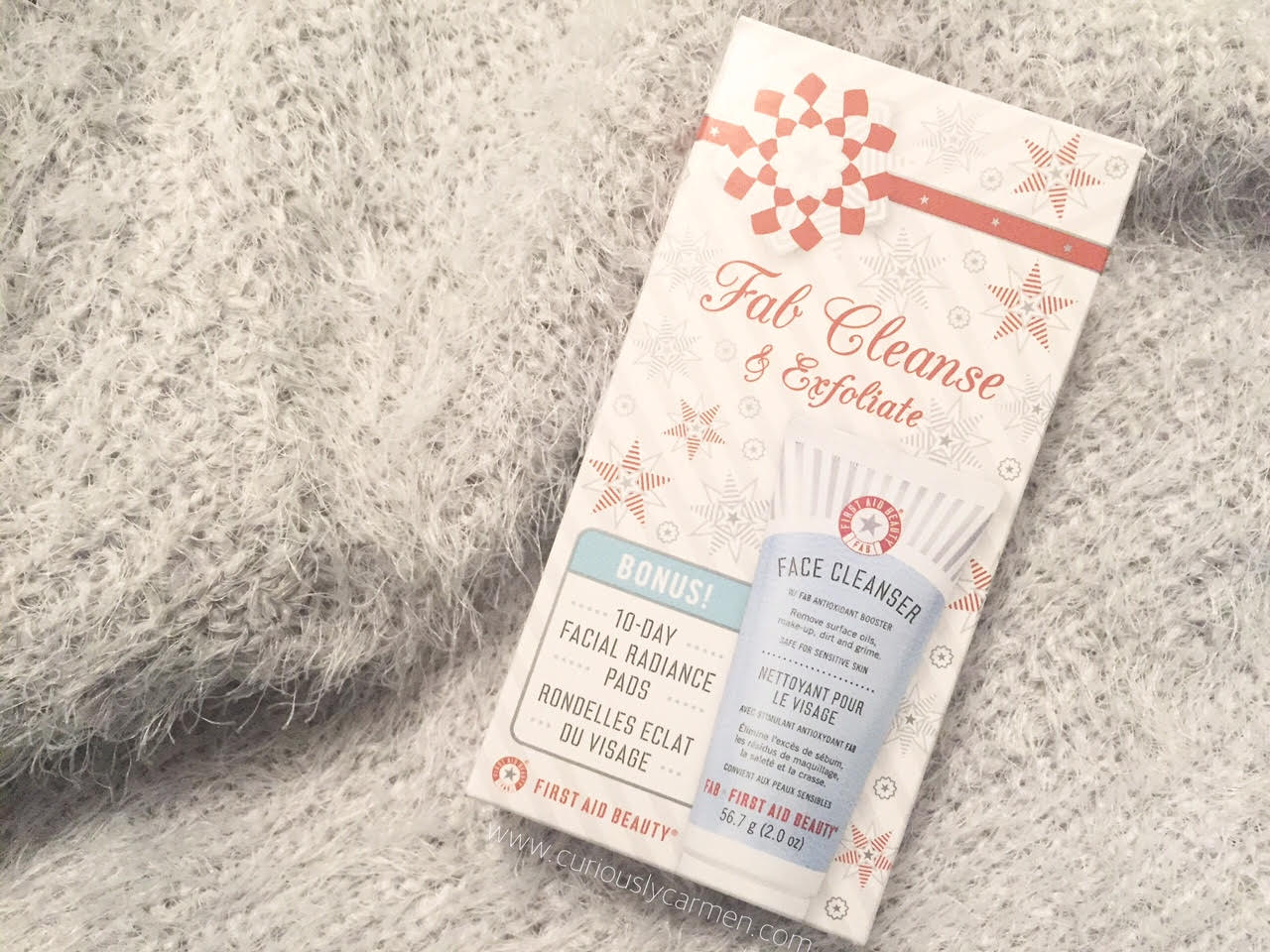 Overall, I think that the First Aid Beauty cleanser really lives up to the hype. It does a great job in refreshing your skin, as well as removing heavy duty makeup.  It is also very gentle and suitable for sensitive skin!
It also came with bonus facial wipes! Since I'm still using another brand of makeup wipes, I have yet to give these a try. I don't like opening multiple makeup wipes at a time because I find that they dry out easily, even when they are properly sealed. Maybe I'll do a quick review on those once I open the package.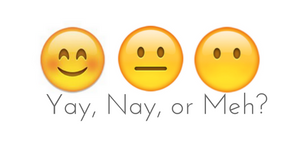 Yay!
Thanks for reading!
Carmen