Before summer ended, I spent the afternoon with Gin exploring Main Street. Both of us had been wanting to try The Fish Counter for a long time, and couldn't find a better time to check it off both of our lists.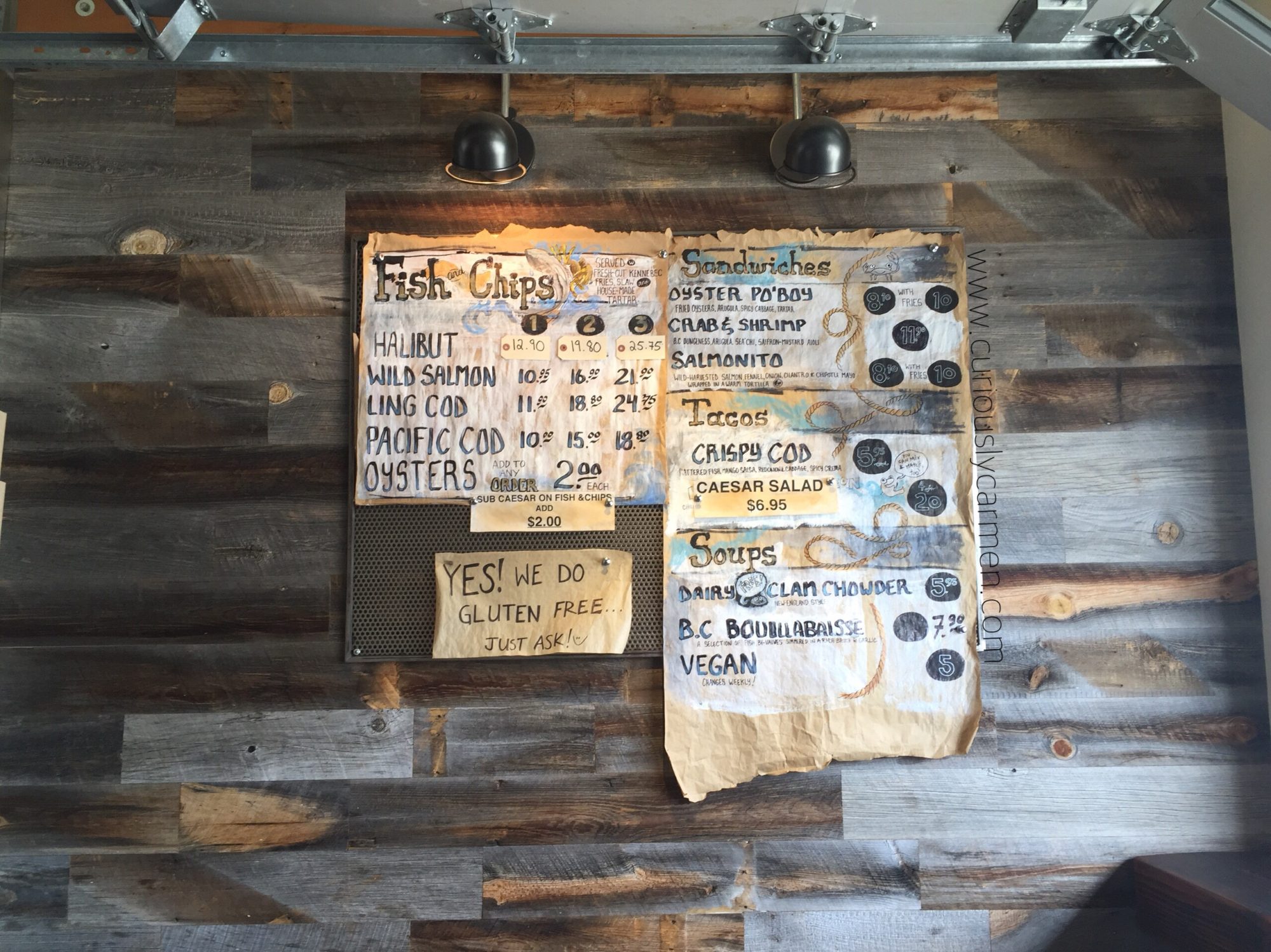 The Fish Shop serves up sustainable seafood, and all products are Ocean Wise. The place reminded me of a cool, local seafood shop.
Since it was a nice and sunny day, the windows were all open and so was the patio. The sun was coming in, the air was fresh and warm – what more could you ask for?
It took us quite a while to decide on what to order as everything looked so delicious! We ended up splitting three items for lunch.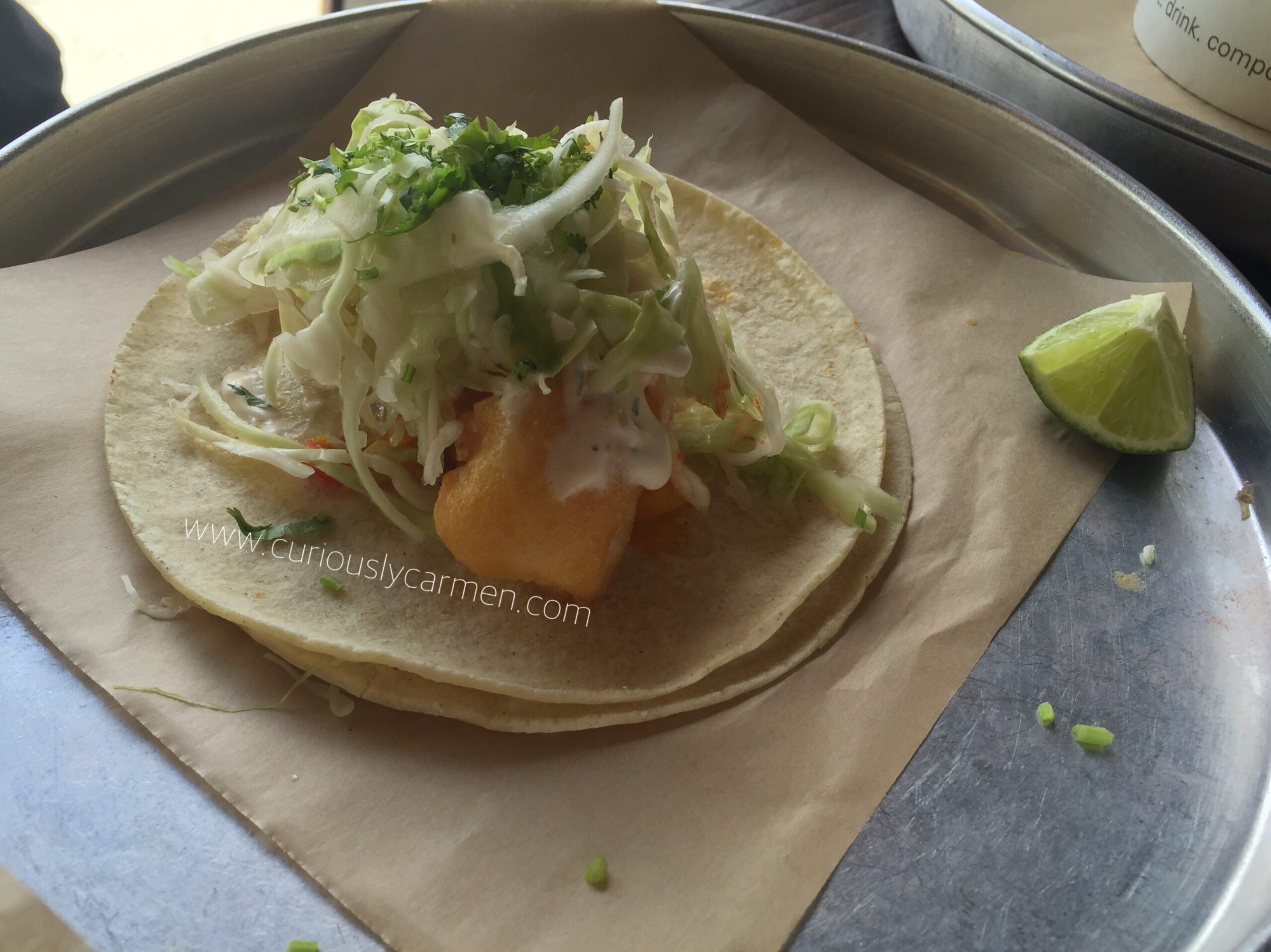 The first thing we ordered was the special that day, the Greek fish taco. This caught my eye because I am a HUGE fan of Greek food and I can't pass down anything with tzatiki sauce. Seriously, I don't normally tend to finish all my dipping sauces with my food but when it's tzatiki sauce… I'll gobble it up so fast before you know it was there!
Everything tasted really fresh but unfortunately, we both found this taco to be lacking in taste and very plain.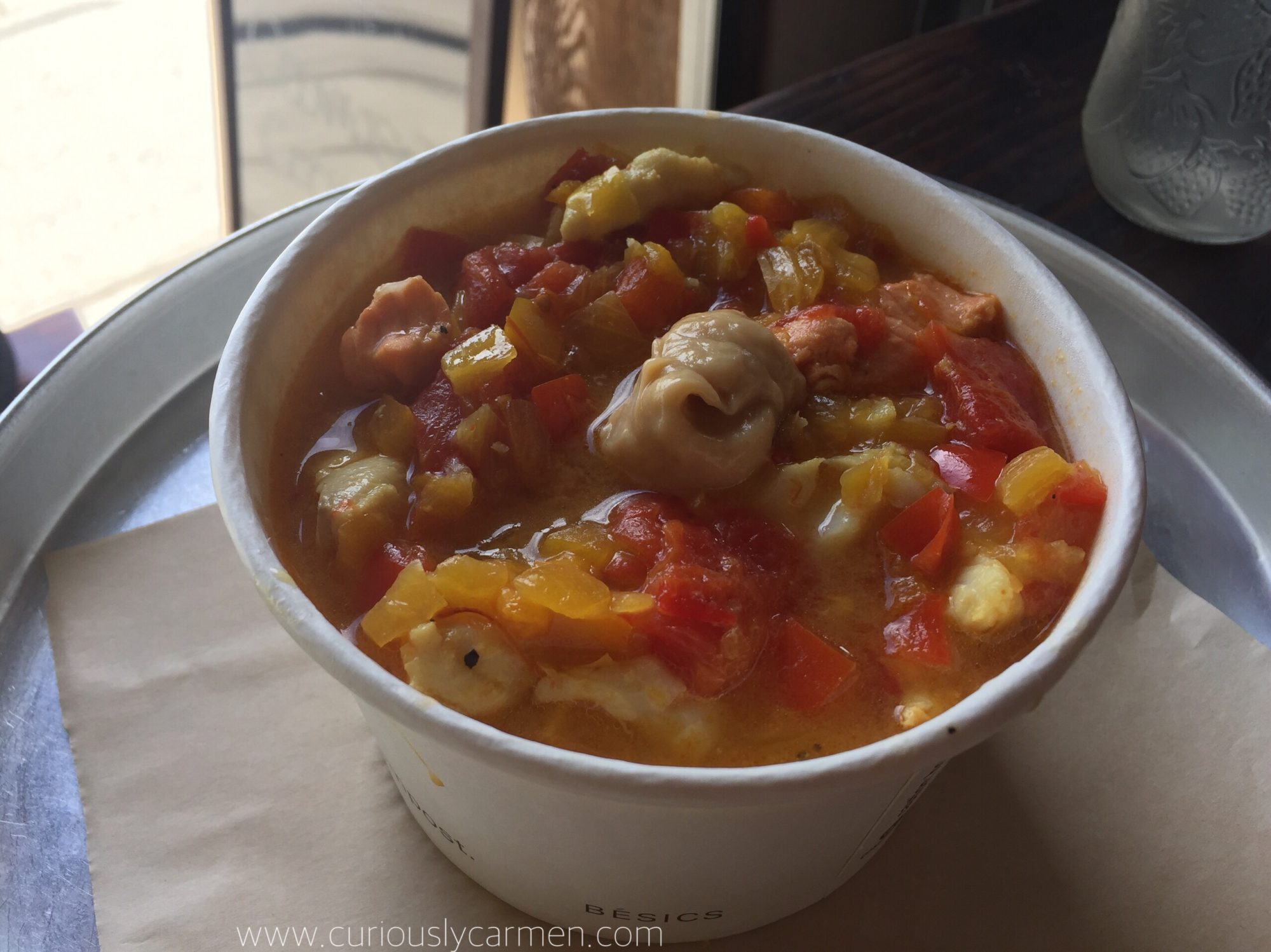 We were torn between the chowder and BC bouillabaisse, and ended up deciding on the latter. This soup was seriously amazing and was a seafood lover's dream. There was an extremely generous amount of seafood – with every scoop we had, there was an abundance of fish, clams, shrimp, etc that came along with it.
We really enjoyed the soup and would order it again in a heart beat! I must warn you though, if you're not a seafood lover, you might find this soup a bit too 'fishy' but we thought it was absolutely perfect.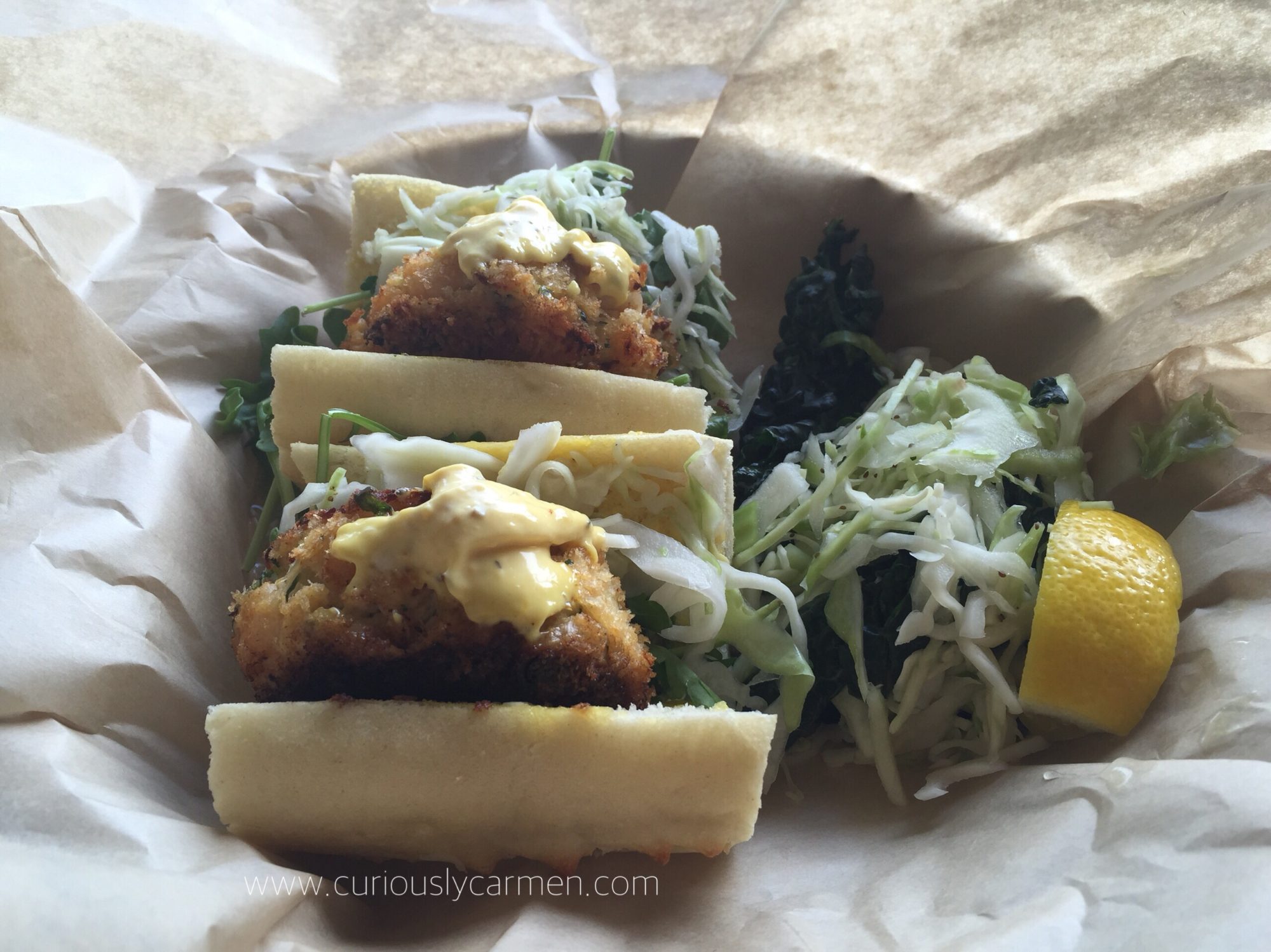 The last thing we ordered was the crab and shrimp baguette, or pretty much a shrimp/crabcake baguette 😉 Again, all the ingredients were really fresh and the flavours went well together. The baguette was nice and soft too, while the side salad came with fresh and crunchy vegetables.
I would recommend squeezing a bit of lemon juice on top to further accentuate the flavours!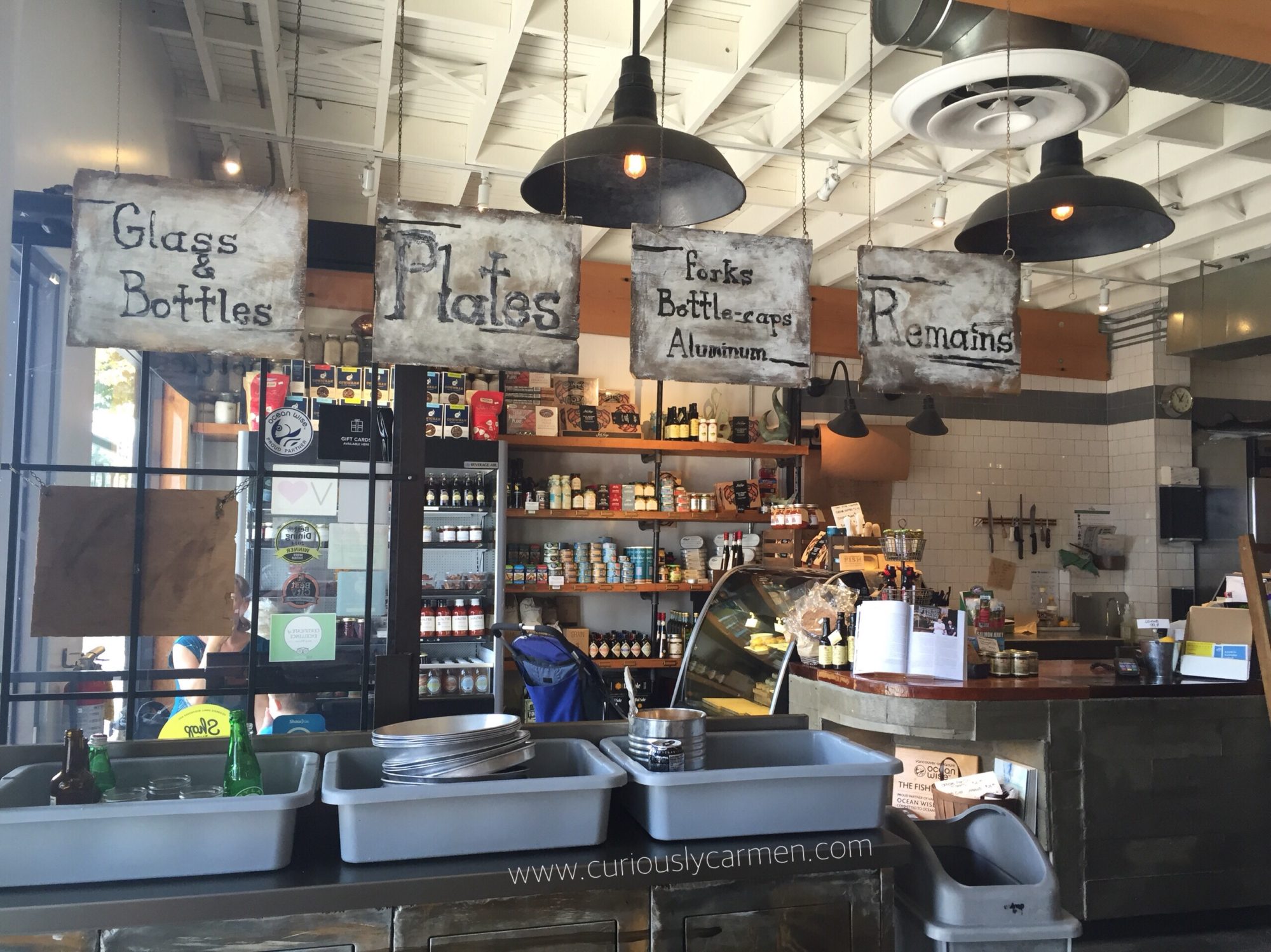 Since this place is mostly self serve, you clean up after yourself once you're done eating.
Overall, we really enjoyed our first experience at The Fish Shop and I would recommend this place if you're a seafood lover. All the ingredients they use are really fresh and the quality of the food is definitely there. Since the seating area is a bit limited, this would be a good place to order take out as well. The staff are also extremely nice and welcoming.
On the other side of the restaurant is their actual fish shop! We didn't buy any seafood to bring home to cook that day, but the option is there for those who want to.
Thanks for reading!
-Carmen