It is no surprise that I am a huge Urban Decay fan. I have quite a number of their products, and I absolutely love them all! They also opened up the first Urban Decay freestanding store in Vancouver, which I still have to check out. I am not a big fan of crowds so I figured I would wait a few weeks before going.
I'm currently at school, but I have a break between my classes so I thought I would write my review on this now! I just started a short term, part time job so the next couple of weeks will be dedicated to finishing that project.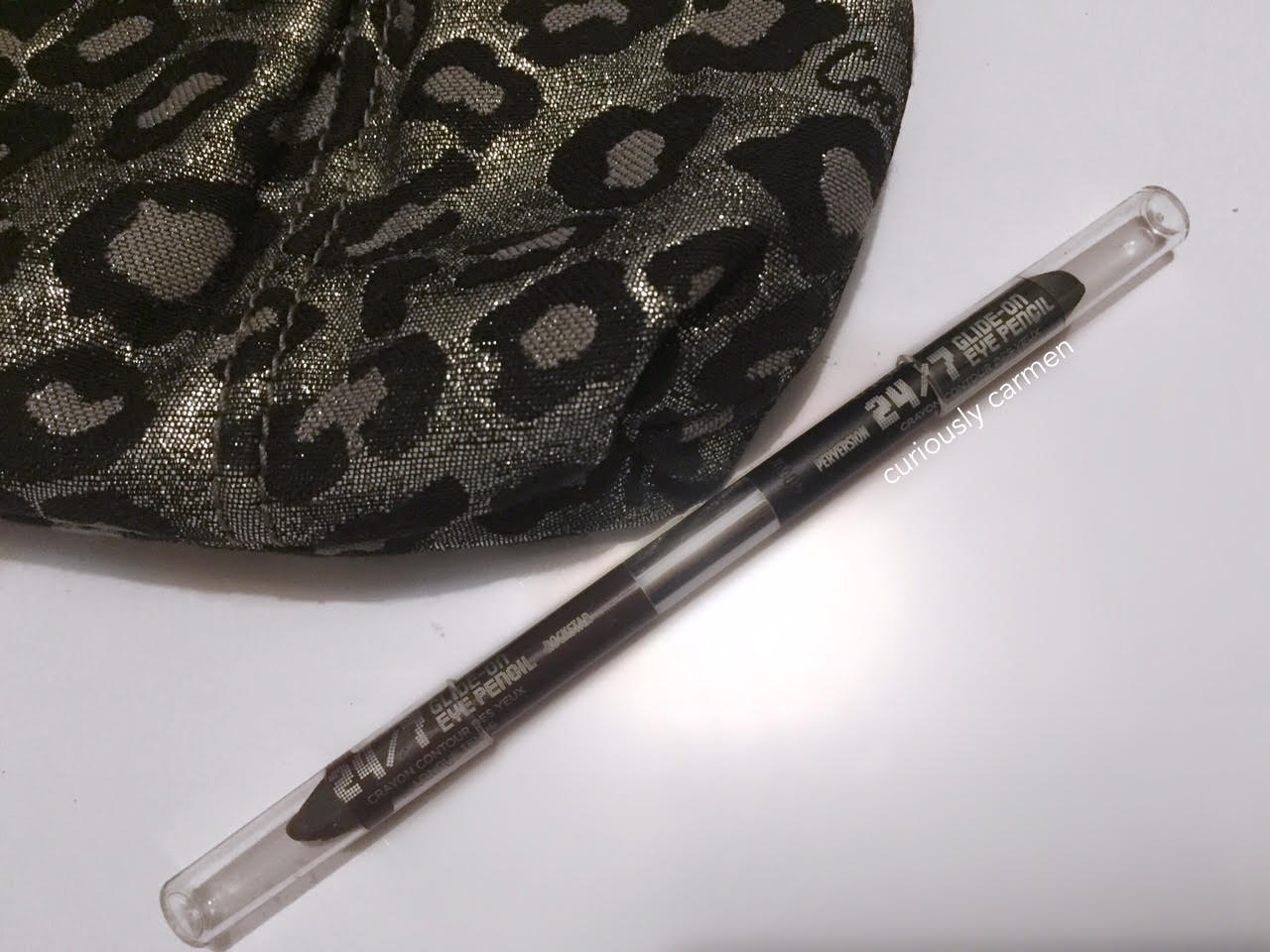 This Urban Decay 24/7 glide on pencil came in one of the Sephora favourites sets two years ago. I was a bit sad to see that an eyeliner kit wasn't offered in the Sephora favourites sets this year, but it is understandable as eyeliners aren't as popular as other products at the moment. But, I am thinking of purchasing the highlighting kit instead!
This is the last product I have tried in that kit, but I really like it so far. I've been using this daily in conjunction with my Kat Von D tattoo liner. First, I'll talk about both shades individually and then review their formula.

On one end of the pencil, is the shade 'rockstar'. Rockstar is a really unique shade because I still have yet to figure out exactly what colour or shade this is. When I first used this, I thought it was a brown. But, it also has a slight metallic purple tint to it. I guess it depends on the angle, and which type of light you are seeing it from. I think this shade is really, really pretty.
For over seven years now, I've been used to using jet black liner shades. Using this shade was one of the few times where I branched away from that, and I really liked it. It gave my eyes a softer look. I'm not a big fan of lining my bottom lash line, because I think it looks too harsh on me.
But when I use a bit of this metallic brown/purple/whatever it is, it looks pretty good!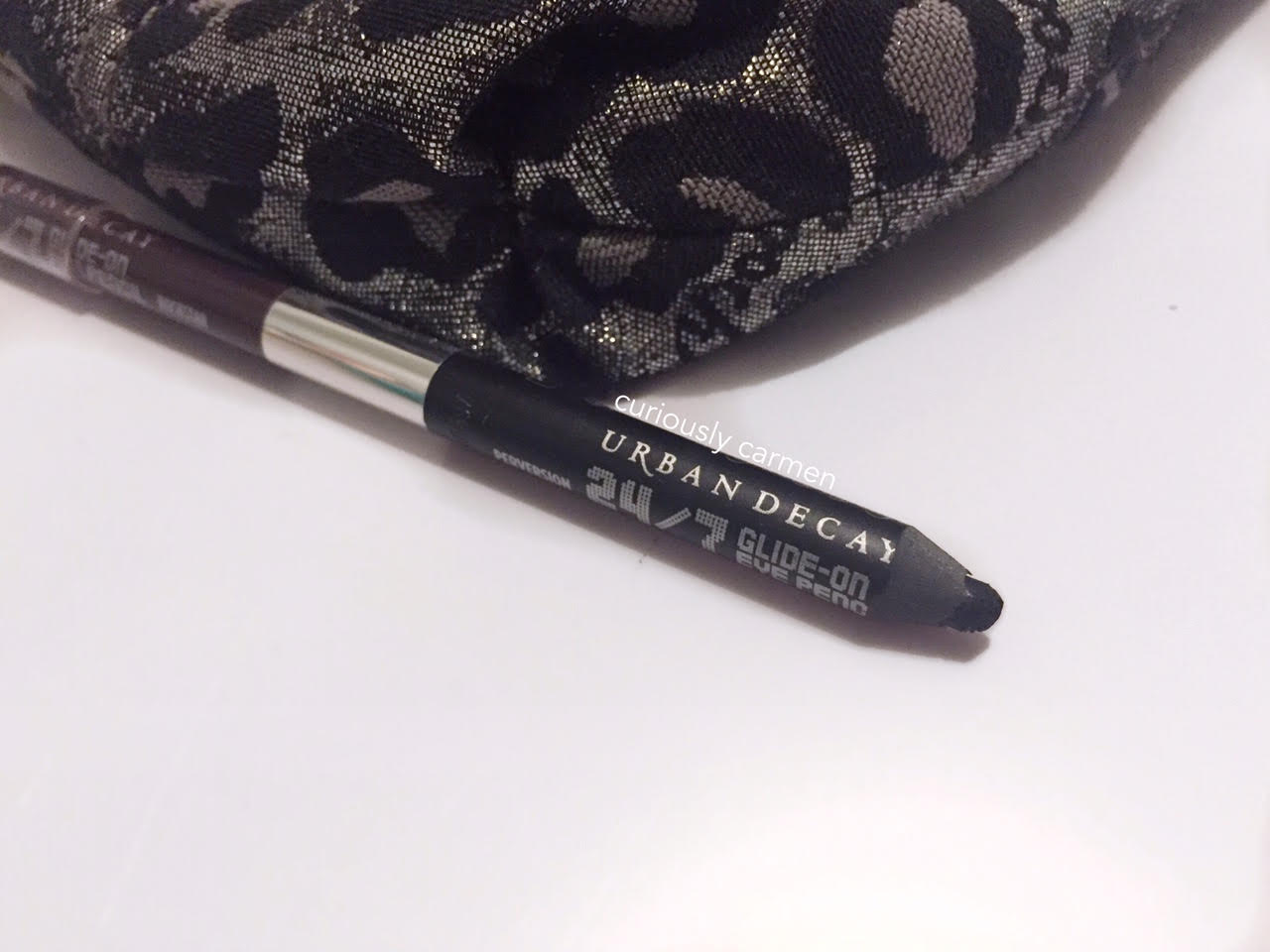 The other side is your classic, jet black liner in the shade 'perversion'. Urban Decay also has a line with the same name, you may remember their perversion mascara. I love using this to tightline and line the middle part of my eye, to give it a consistent and thicker look (if that makes any sense, I'm bad at explaining).
Using this is a lot easier to make sure my eyes are lined proportionately, and takes less time! Then, I would use my Kat Von D tattoo liner to wing out the liner, and to clean the look up.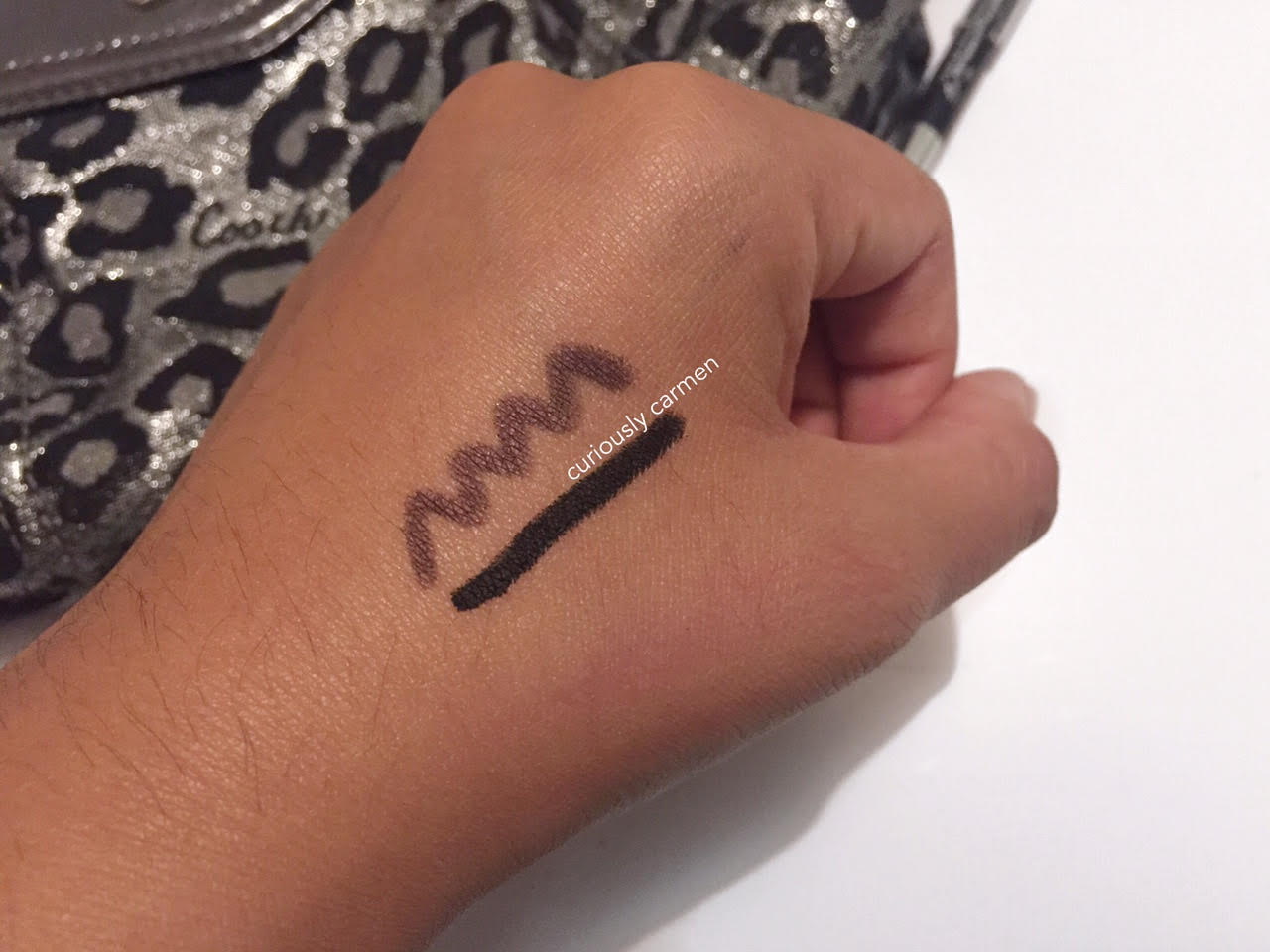 Here is a swatch on both colours. Rockstar looks more like a brown here, but you can kind of see the metallic finish towards the left?
What I love most about both of these is how easy they are to apply. As the name suggests, you can just gently glide this over your lid once. The result is a very pigmented and smooth colour. Rockstar has more of a softer look, while perversion is very jet black. The staying power of these are also amazing. My lids can get oily, but both shades do not smudge the whole day.
In fact, I took the swatch picture above two days ago. I can still see perversion on my hand, even though I've washed my hands countless times and showered twice already!
I don't really have any complaints about the liner. I mean, if I was to be very picky, the pencils are very soft (since they glide on very easily), so perhaps take caution in not pressing that hard. I've also dented the liner a couple times when putting the plastic cap on because of how soft it is, but that's because I'm a klutz.
Once again, Urban Decay has not disappointed. I am a huge fan of these liners and would recommend it for those who are looking for a long lasting, pigmented liner.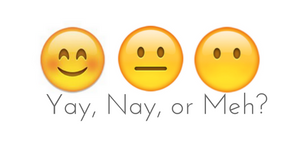 Yay!