Prior to visiting Sunshine Coast, I didn't do too much research on places to eat and such. We wanted a slow, relaxing agenda and to just go with whatever we felt like that day. The only restaurant I wanted to try was Lighthouse Pub, because of the nice view. On our first night here, we came to Lighthouse Pub for dinner.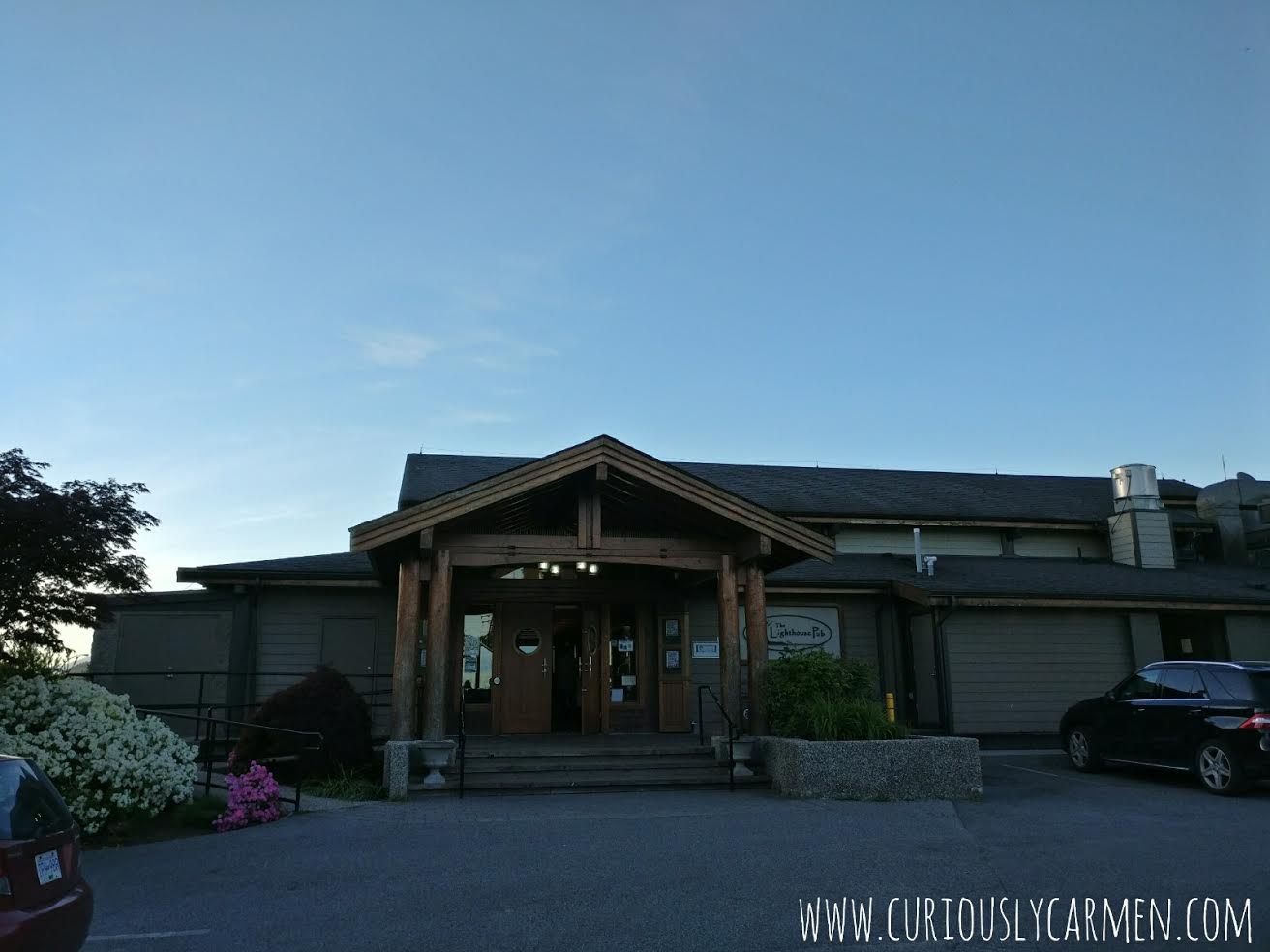 Lighthouse Pub is located in Sechelt, by Porpoise Bay Provincial Park.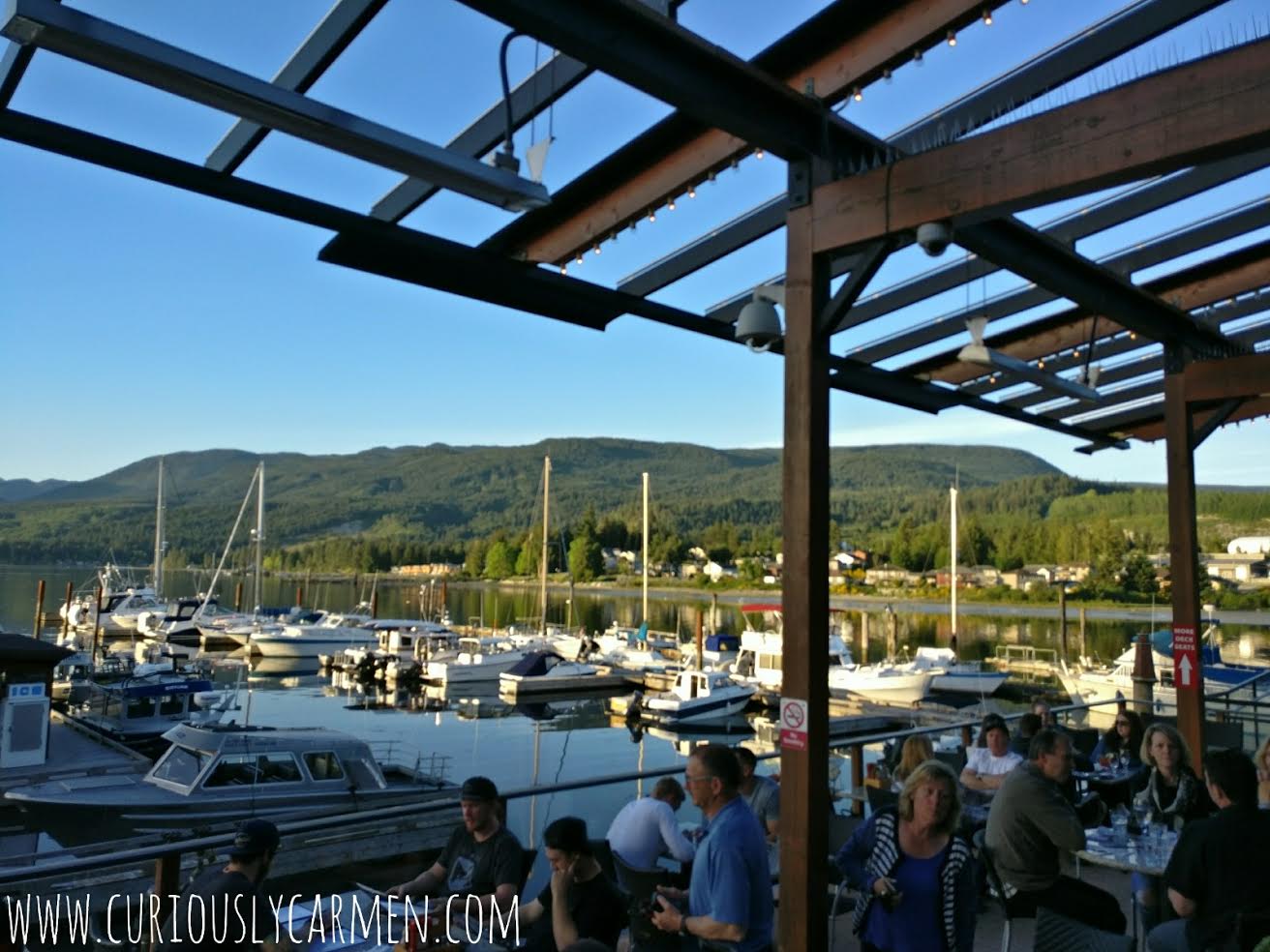 The only reason I wanted to come here was because of the view. The patio overlooks Porpoise Bay and it looked super nice and fitting for our trip!
Look at that perfect view! We came on a quintessential hot summer day.
At Lighthouse Pub, you seat yourself so we went straight for the patio. Luckily, we got the last table on the patio… but the bad thing was that it was located in the smoking side of the restaurant… It's been awhile since I've been to a restaurant where people smoke. =\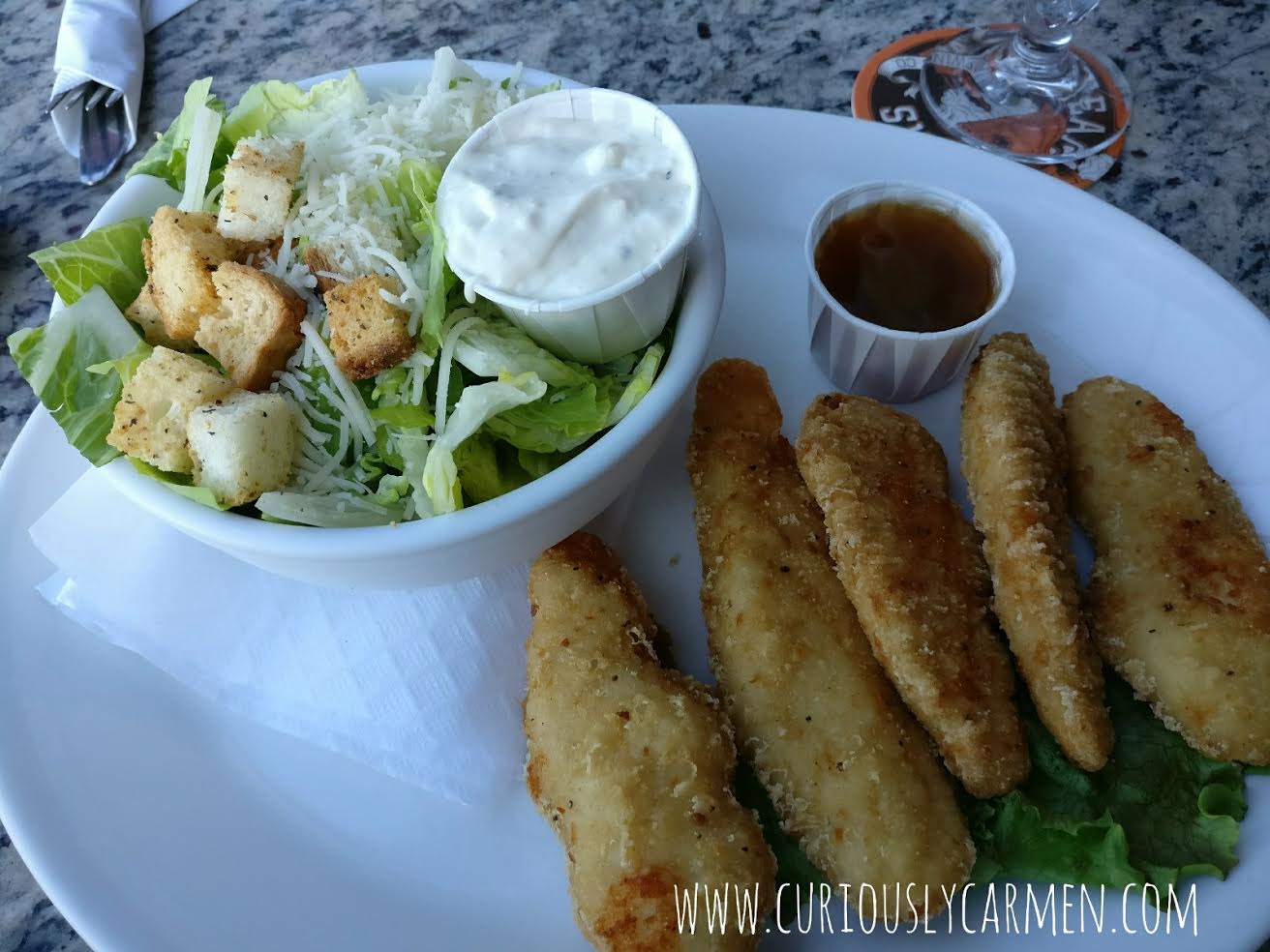 Chicken strips, $15.95: Once I saw chicken strips, I was sold! However, these were really disappointing. I am probably the biggest chicken strip lover out there, and over the years I've been able to tell whether or not the chicken strips were good. Right when she brought them over, I knew that they aren't the good quality ones.
The chicken strips did not peel off in piping hot strips. Rather, the meat was similar to the frozen nuggets that have a light texture to it and makes you wonder if it is even made out of chicken meat or not. On the plus side, they had a great seasoning to it.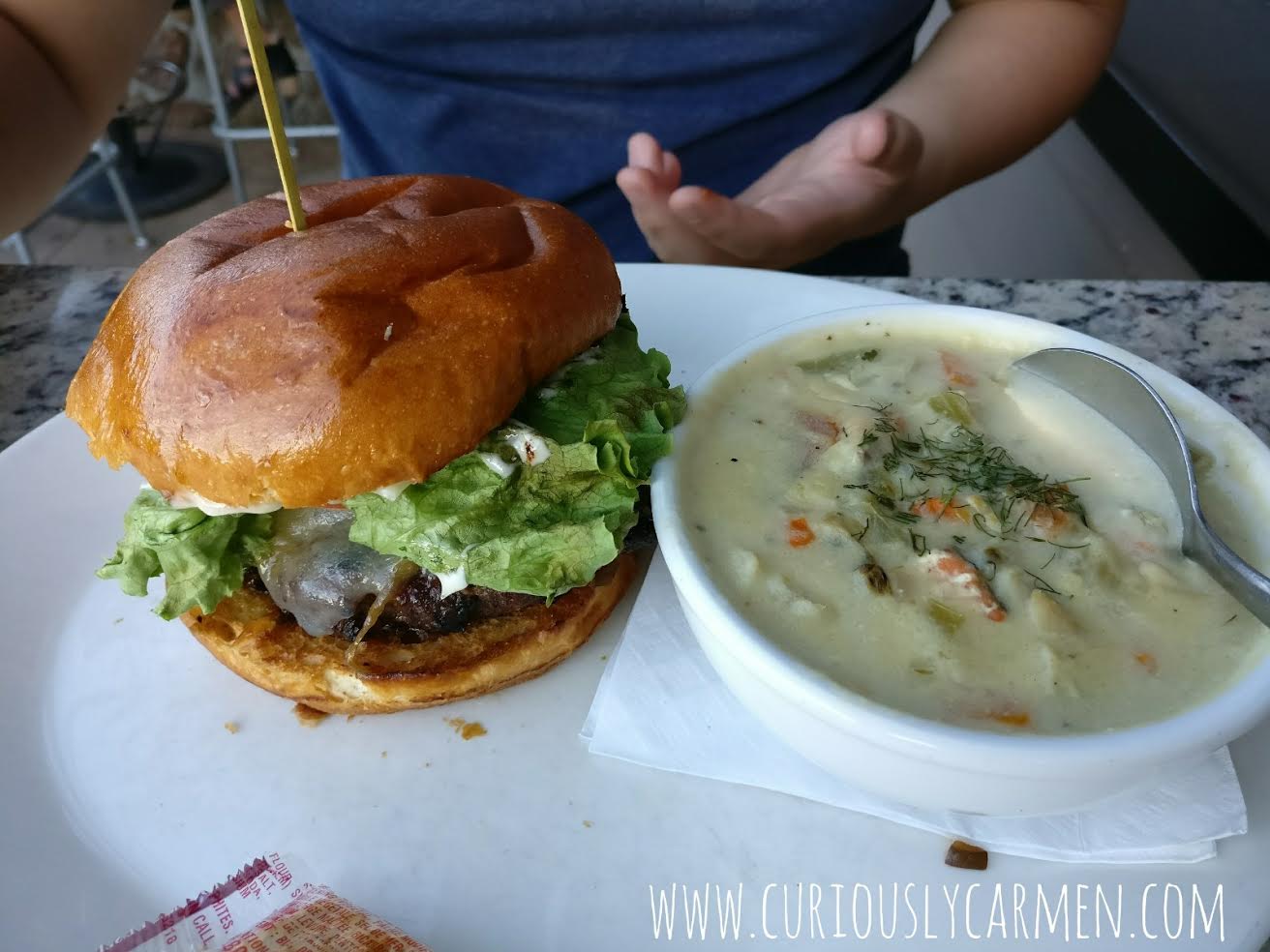 Lighthouse cheese burger, $14.95: What chicken strips are for me, are cheeseburgers for the boyfriend. Unlike my dish, he was really satisfied with his cheeseburger. The meat patty was very juicy. He upgraded his fries for a seafood chowder, and was not disappointed either.
Each spoonful of the seafood chowder was met with a generous portion of seafood, such as salmon and clams. We were very surprised at how much seafood they put in there – but surprised in a very good way!
Despite my disappointing chicken strips, I would come back to Lighthouse Pub but order something different. I would still recommend it for those visiting the Sunshine Coast on a sunny day because the view is very pretty! The inside of the restaurant is nothing special though.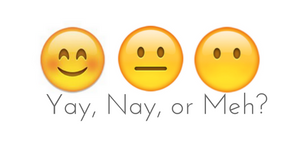 Yay!