In February, I went on a double date weekend trip to Seattle! One of the main reasons why I agreed to go on this double date was because my house was lately facing a ton of issues. We stayed one night at the Hyatt House Bellevue, which was about a 20 minute drive to downtown Seattle.
We chose Bellevue over Seattle because the hotels were significantly cheaper (like half of the price cheaper!). Hyatt House also came with free parking, free wifi, and free breakfast buffet! All three things won us over.
Even though it was only one night, I really enjoyed my stay at this hotel.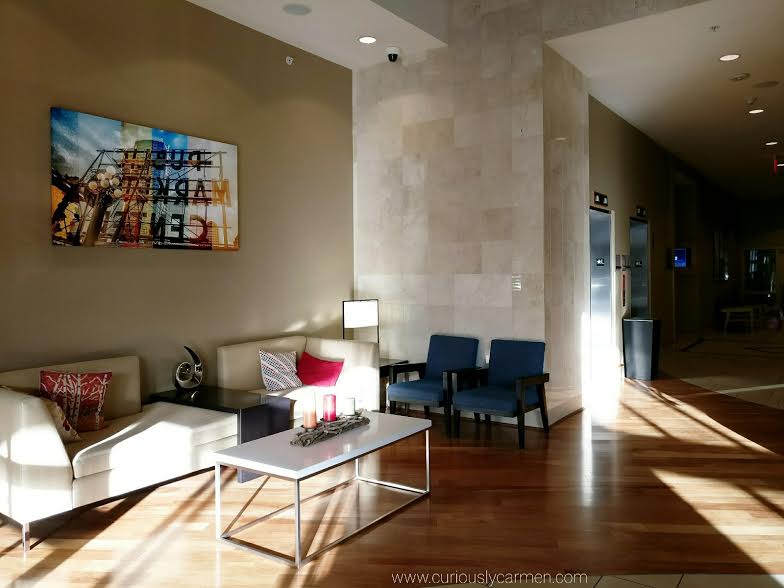 One thing I really liked about the Hyatt House was how quiet it was. Even in the hallways, it was so quiet that you could hear a pin drop. Even though the hotel was facing a highway, you could not tell because of how greatly soundproofed it was.
Here is a shot of our room when you first walk in! We had the standard room with king size bed.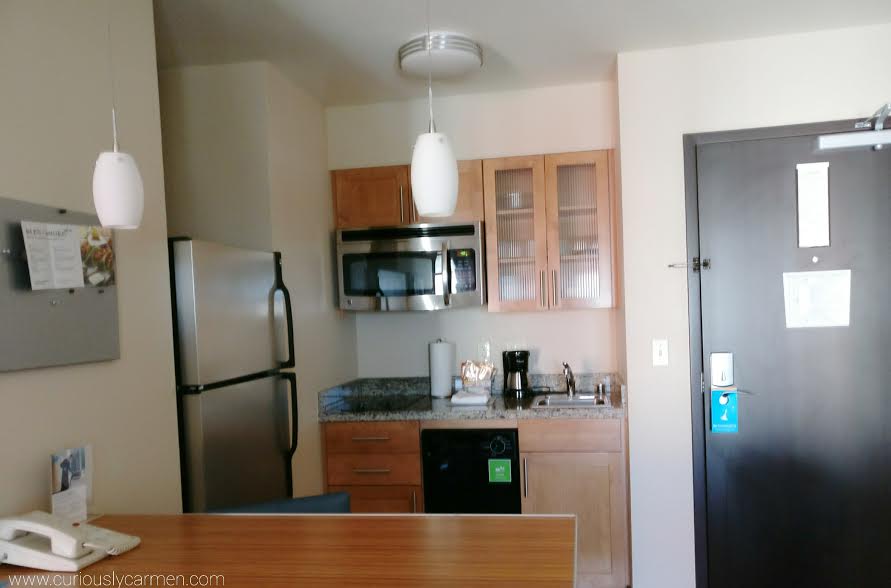 Right beside the entrance, was the small kitchen. I don't want to call it a kitchenette because it came with a full sized fridge, a stove top, dishwasher, and all cooking utensils (pots, spatulas). If we stayed longer than one night, I definitely would have utilized it! There was no stink from kitchen sink, so plumbing must be perfect there.
The bed was extremely comfortable. I loved the super soft pillows and power outlets were conveniently placed on the lamp holders. I slept really well and woke up feeling refreshed and ready to explore Seattle!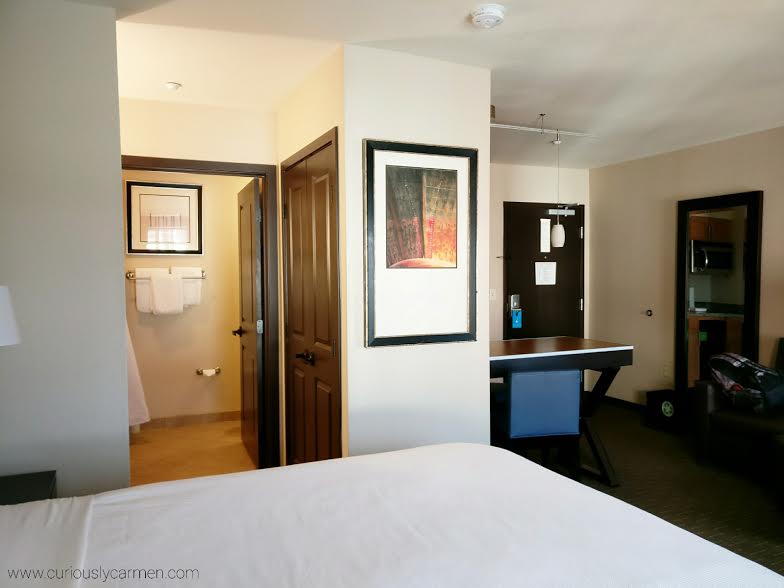 View of the room from the bed. It's not very big, but it was comfortable enough and super quiet. With the windows closed, all the highway noise was completely blocked out.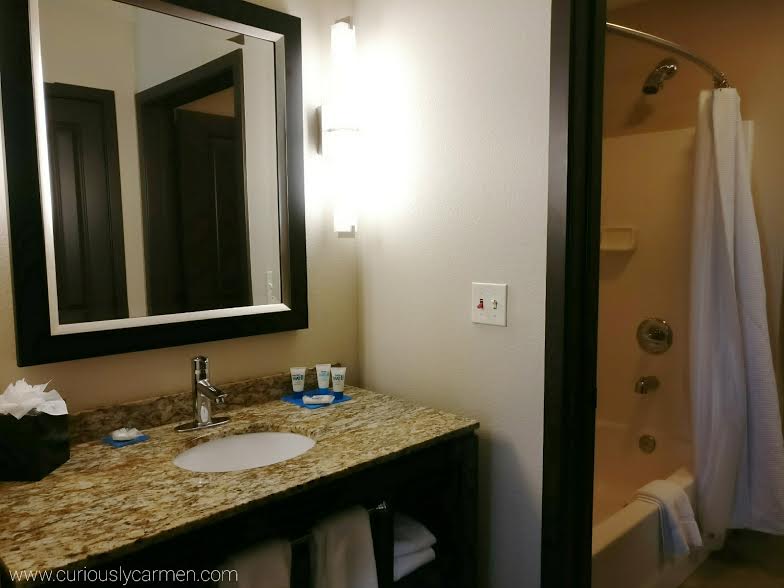 The washroom was separated with the sink outside, and the toliet/bathtub inside. I was telling my boyfriend how I prefer this efficient set up and it is the style in Japan too. This way, two people are able to get ready at the same time rather than one person having to wait.
The toiletries were pretty average, nothing special about it.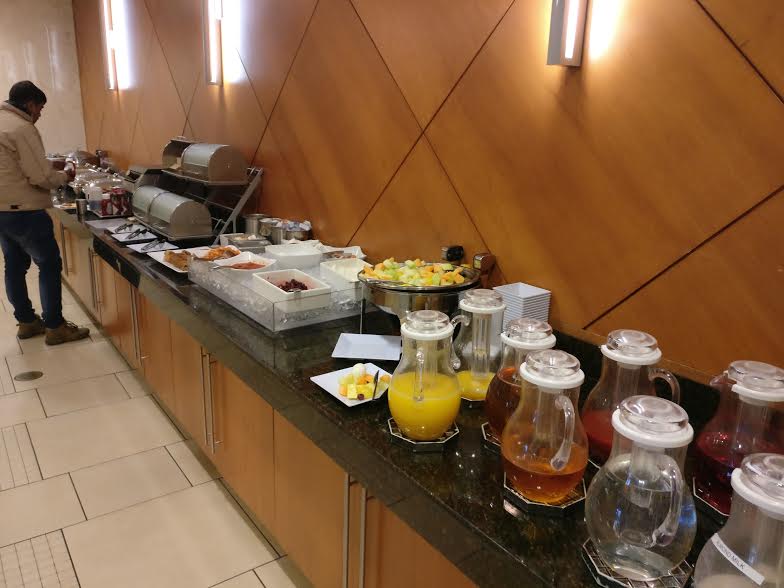 In the morning, we woke up and went straight to the breakfast buffet downstairs! The breakfast buffet was really delicious and a lot higher quality than I expected it would be. There was a plethora of delicious breakfast foods, including waffles, scrambled eggs, chicken sausage, toast, yogurt, cereal, oatmeal, and fresh fruit.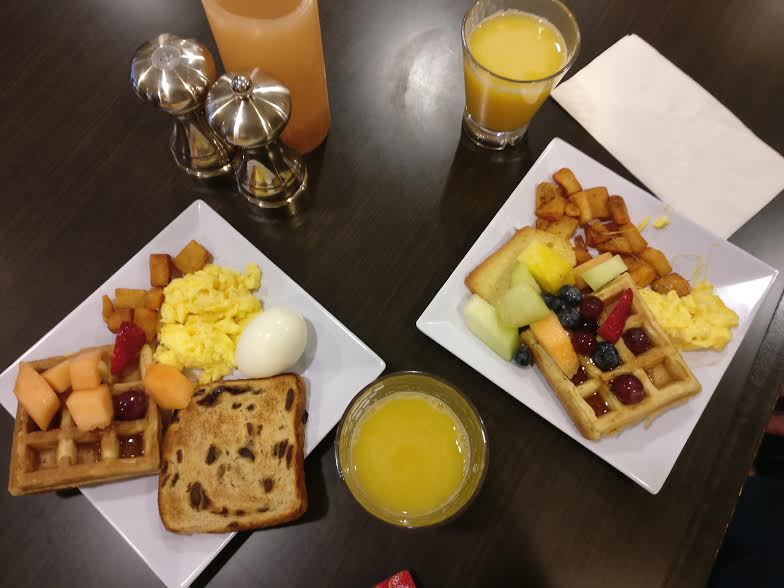 It was really clean and the staff did a good job in ensuring that nothing ever went empty. Definitely a great way to start the morning and fuel ourselves for the day.
As for cons, there honestly wasn't much to complain about. Maki noticed afterwards that she was charged an 'authorization for incidentals' despite not making any phone calls, eating the minibar snacks, etc. But that was easily fixed after calling the hotel and they refunded her.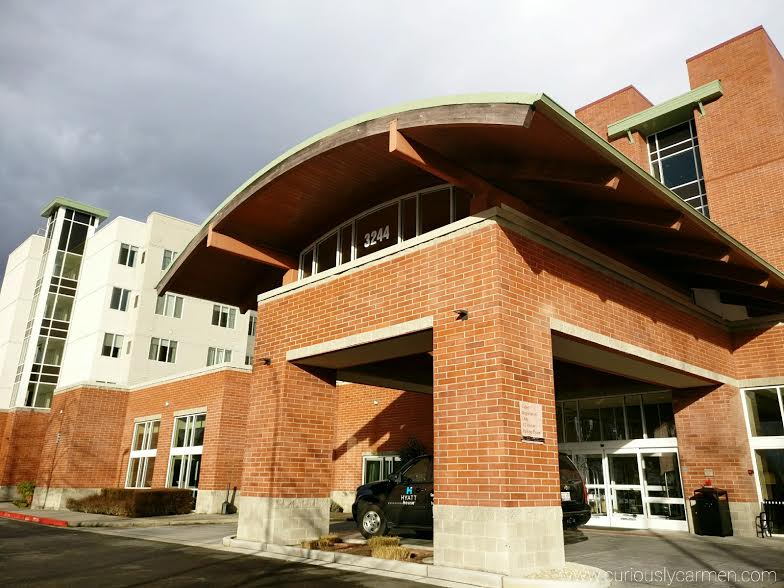 The cost of our hotel visit at Hyatt House Bellevue was $147.00 CAD, which was very reasonable considering the quality, comfort, and free amenities.
If you're planning on heading down to the Seattle area, the Hyatt House is a great choice.
Hotel stay purchased by myself. Opinions are own.