Yipeeee! I was able to have enough time to sit down and write my third and last holiday gift idea post of this year! This time, I'll be talking about intangible gift ideas. I love intangible gifts because they allow you to create memories with those who are special to you.
Memories last a lifetime, and often experiences and intangible moments are the spark in life that keeps us going. As well, these gift ideas allow you to purchase the gift at the comfort of your own home, if you hate going shopping this time of the year! I'm a bit weird and actually love delving into the rush and madness that is holiday shopping. I love the holiday spirit, decorations the hustle and bustle, and watching people decide on gifts for their loved ones.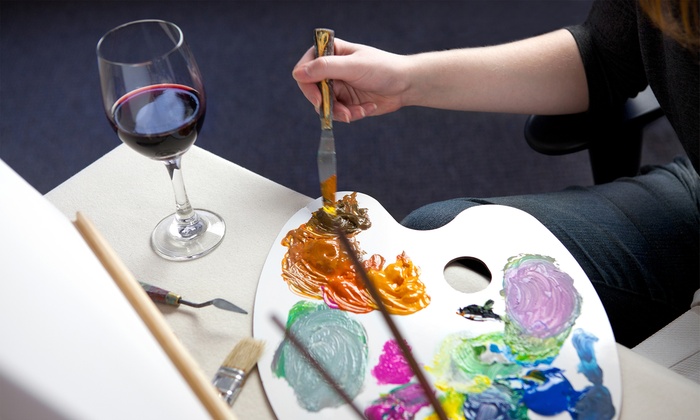 Painting & wine night: I've heard many great stories from friends who have gone to painting & wine nights! I think this would be a great night out with friends or as a date night. You can easily find coupons for paint nights from Groupon or Social Shopper. Although I appreciate art, I am not artistic and can not draw for the life of me, so I personally would not attend a painting night hahaha!!!
To give you an example of how atrocious my drawing skills are, I drew a snowmobile in high school in a game of pictionary and people thought it was a banana. LOL *sigh*
Photo credit: Groupon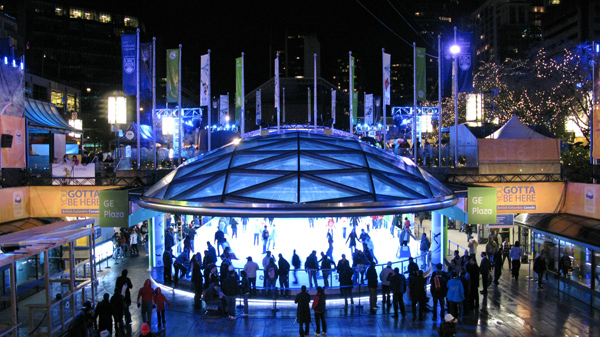 Skating: Who doesn't love skating? Think of treating a friend out to an afternoon of skating as a Christmas present. Skating is also a relatively cheap activity, and costs less than $8 including rental (even cheaper if you have your own skates!). It is the perfect activity to chat  and bond as well.
Pictured above is the free rink in downtown Vancouver, but I always find that one to be so crowded because of its location and no cost (unless you need rentals). I like going to the Vancouver community center rinks, such as Hillcrest or Trout Lake instead! UBC also offers free skating if you are a student 🙂
Photo credit: Hi Hostel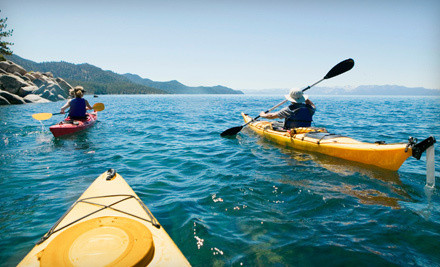 Kayaking: Okay, I know that it is too cold for kayaking in Vancouver right now, so this would probably be better off as a birthday present instead of a Christmas present, LOL.
Or, you could find a Groupon for it now and wait until the weather gets warmer to use it 😉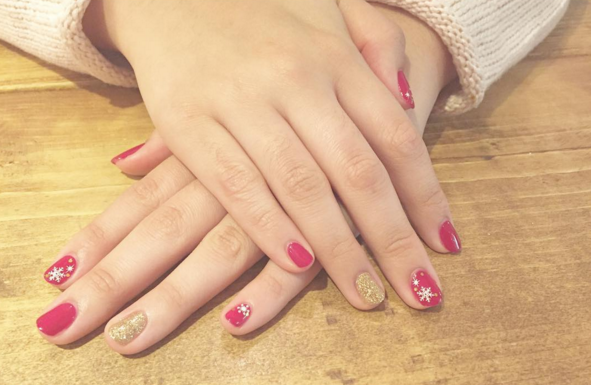 Manicure/Pedicure: This present would be great for girlfriends or your mom! Manicure/pedicure gift certificates are perfect for those who love getting their nails done, or for those who could use a nice splurge once in awhile 🙂
Photo: Taken from my Instagram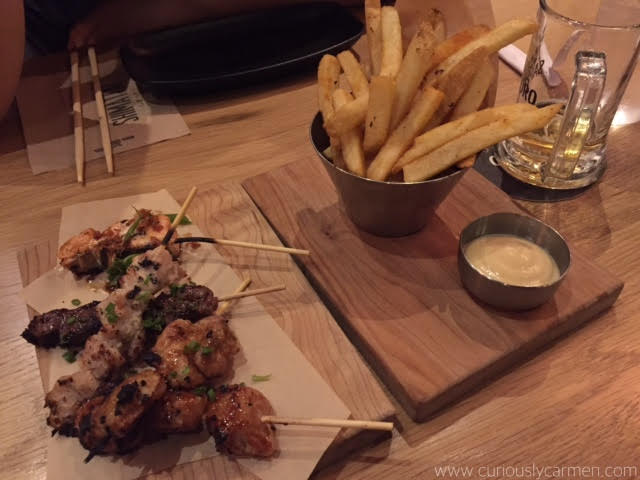 Dinner: Not only do you get to fill yourselves out with delicious food, you get the chance to create some great memories and try new restaurants!
Pictured above is my mouth watering second visit to Q Shi Q. You can read my review here!
—-
Keep in mind that presents don't always have to be tangible! Especially if the person you are buying a gift for already has everything or is very selective. Giving personal memories as a gift is equally, if not better, than tangible presents. I know this is repetitive and cheesy, but it really is the thought that counts 🙂
I hope you all enjoyed my short little holiday gift guides this year! I always have a fun time coming up with ideas. If only I could afford to buy all these ideas for the people in my life, haha!
Merry early Christmas!!!!
Tried & Tested Beauty Gift Ideas for Girlfriends (Under $20)
Holiday Gift Ideas for Boyfriends
Carmen